Taking art to the streets of Wick
---
Published: 20:13, 05 May 2020
---
Contribute to support quality local journalism
---
---
IF you happen to be out for your daily exercise routine through the streets of Wick, you may come across an impromptu art gallery on the way to Papigoe.
This "lockdown gallery" of paintings is actually in the window of a house on Broadhaven Road owned by Bruce and Sheelagh Paterson.
"I came up with the idea of an 'at home' exhibition from a fellow artist down in England," said Sheelagh who also works part-time as a receptionist in Wick's Norseman Hotel where she occasionally shows her work.

"So I converted a front facing room's window into a gallery to display some of my paintings."
Sheelagh says she wants to give folk passing by the chance to see some local art and hopefully to "cheer their hearts" in these dark times.
"I decided to call it 'lockdown gallery' for obvious reasons."
Sheelagh's foray into art started around 40 years ago with a calligraphy nightclass in Belfast.

"I thoroughly enjoyed this class and it led to me doing some work for people locally."
She inscribed wedding albums and wrote out certificates for various groups and clubs including her father's photography group.
After getting married in 1983, she moved with her husband Bruce to his home country of Scotland where they lived in Crossgates, Fife, for five years before moving to Wick in 1988.
"We had our two girls here and after a few years I decided to take up my calligraphy again.
Gallery1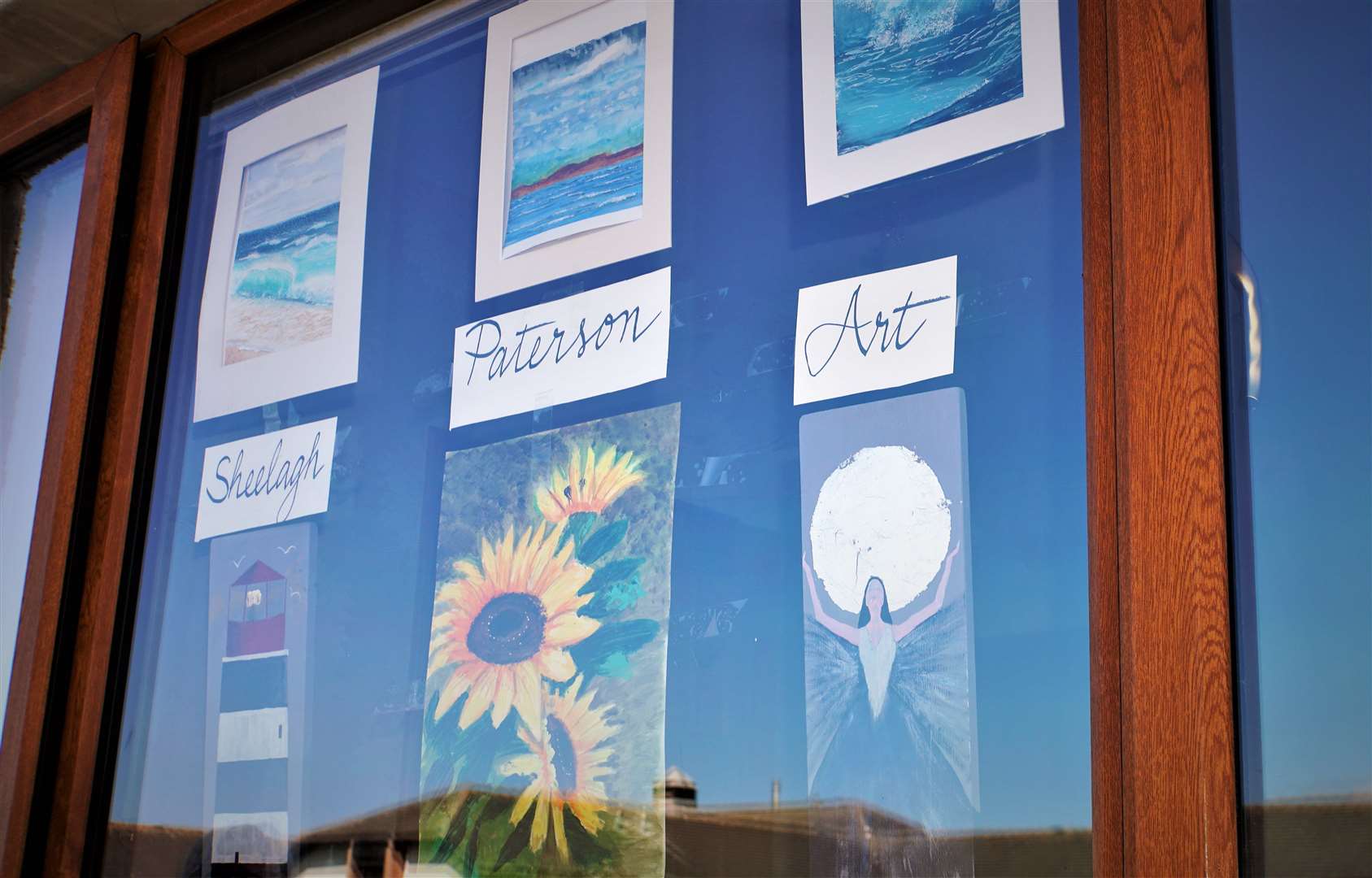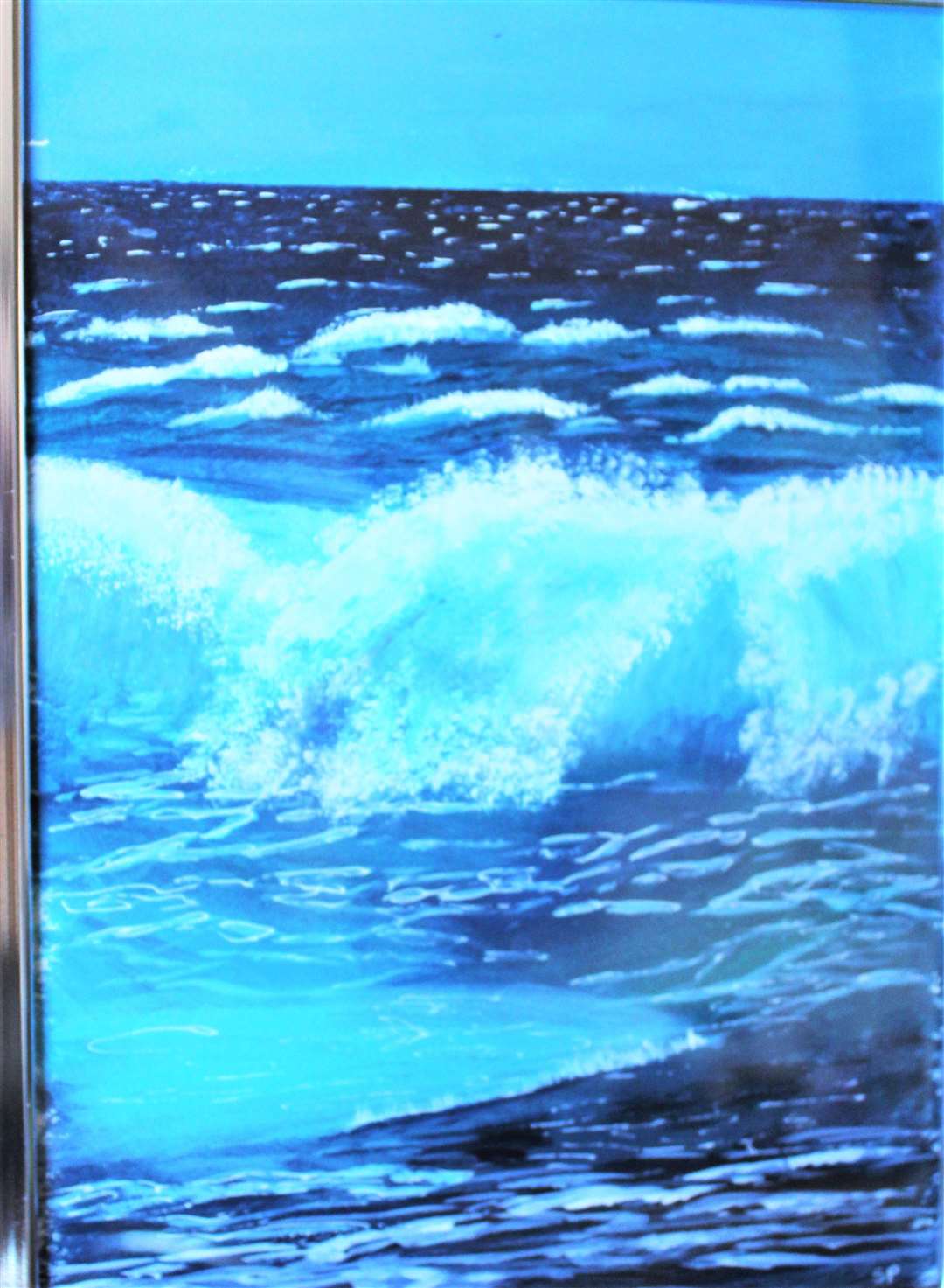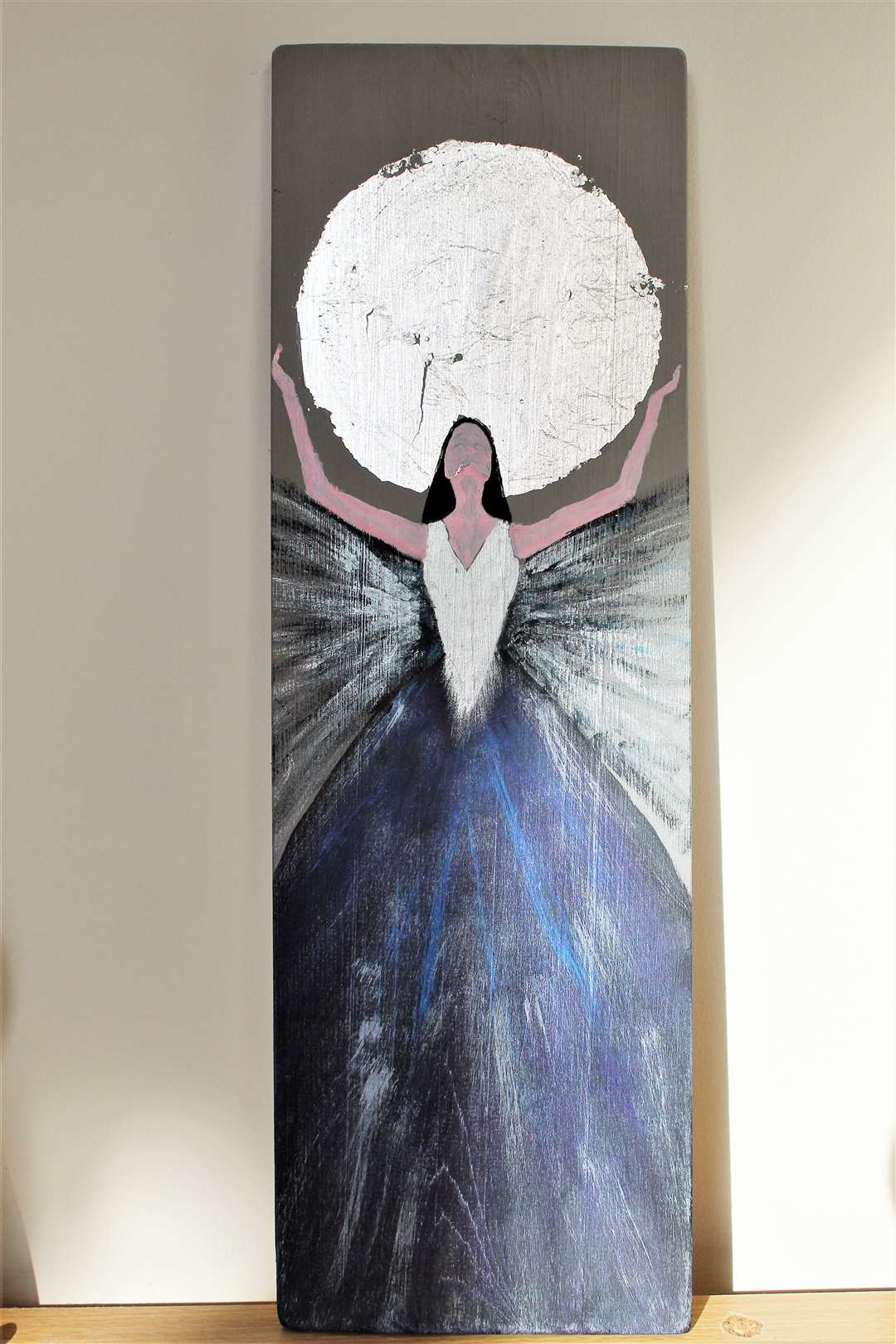 "I was asked to provide some handwritten wedding stationery from time to time and eventually, in May 2016, I opened my Facebook business page called Calligraphy with Grace which has 896 lovely followers I call my Gracelings.
"Grace is my middle name and it is a play on words – it can be confusing though and I've been called Grace on many occasions which I don't mind."
Since then, Sheelagh has taken part in many wedding fairs in Caithness and Inverness, local craft fairs, and summer shows including the Mey Highland Games where she was "thrilled" to talk to Prince Charles.
Last year, she took up painting and says she loves experimenting with all the different media.
"I was invited to show at the annual exhibition of the Society of Caithness Artists in Thurso High School last year. It was a pleasure and an honour to be part of that and I was delighted to sell some of my work."
More recently Sheelagh has been exhibiting in the North Coast Artists shows in Thurso and, last September, opened the Sheelagh Paterson Art business page on Facebook.
"I have had commissions for art work, and of course calligraphy work, often combining the two. I've also had the joy of producing stationery for brides in this area and as far away as Skye.
"I'm sure that once this current crisis has passed, I will continue to provide that service."
Sheelagh says her lockdown gallery will keep her occupied throughout the Covid-19 crisis as she displays a different range of paintings every few days.
"It will challenge me to keep producing new pieces."
Sheelagh has an Etsy shop called Calligraphy with Grace and can be found on Instagram as Sheelagh Paterson Art.
---
This website is powered by the generosity of readers like you.
Please donate what you can afford to help us keep our communities informed.
BECOME A SUPPORTER
In these testing times, your support is more important than ever. Thank you.
---
---