Surfing lessons set to make a splash at Thurso Community Café
---
Published: 16:00, 04 May 2021
---
Get the Courier and Groat sent to your inbox every week and swipe through an exact replica of the day's newspaper
---
---
Surfing lessons are among the activities to be included on an exciting list of Creative Wellness activities being introduced at the Thurso Community Café.
Wave Water Wellness is set to take people through a journey of fun which will help promote self-confidence, increase outdoor time and improve mental health. It will follow a step-by-step discussion and learning to surf programme.
This pilot project, due to operate in May, June and July, is only available to people who are unable to access the sport. The project will be run alongside North Coast Watersports with lessons being provided by its top instructors.
The organisers are on the lookout for people in the community, roughly between the ages of 12 to 55, who have been most affected by the pandemic and now find themselves struggling emotionally with depression, stress or anxiety.
Café co-manager Ann Brock said: "Lockdown has been tough on everyone, but one of the great things that Caithness has to offer is the sea and surf. Not everyone has access to this sport and the equipment, and we would love to take them through a step by step journey of surfing and enjoying the water.
"Being in the water can help people recover from mental health problems such as, depression, stress and anxiety. Our wave water wellness program will help people, feel more positive about themselves, be more resilient to cope with other problems in their lives and improve their self-esteem and self-worth. This is such a great opportunity for people to give it a go with all the equipment and lessons provided."
Wave Water Wellness is scheduled to be the first of the new activities to go ahead at the community café which has recently opened its doors again after coming out of lockdown with extended hours – Monday, Wednesday, Friday and Saturday from 10am to 2pm.
"We are so excited to be opening up again and seeing people out and about," said fellow co-manager Louise MacInnes.
Gallery1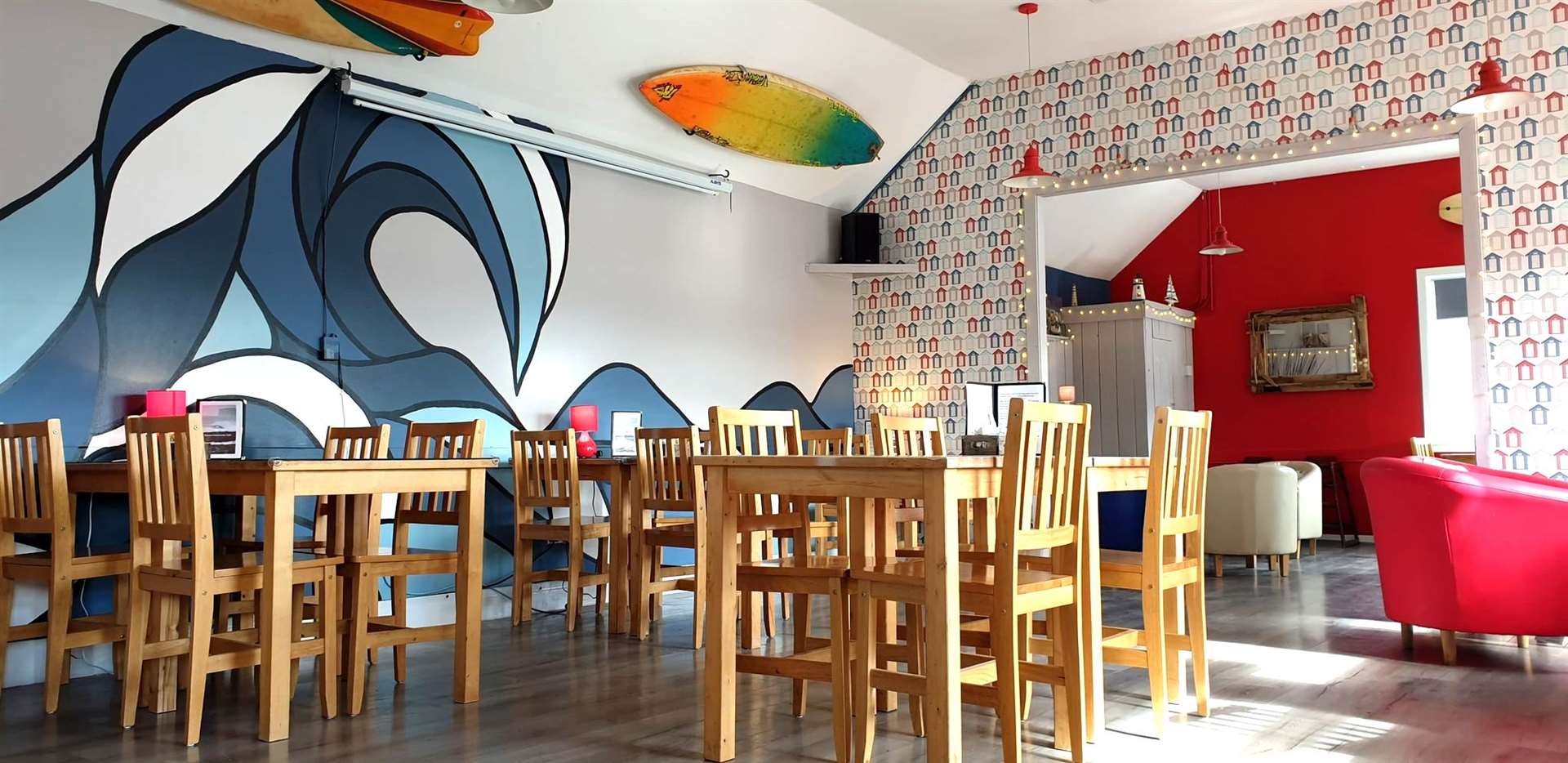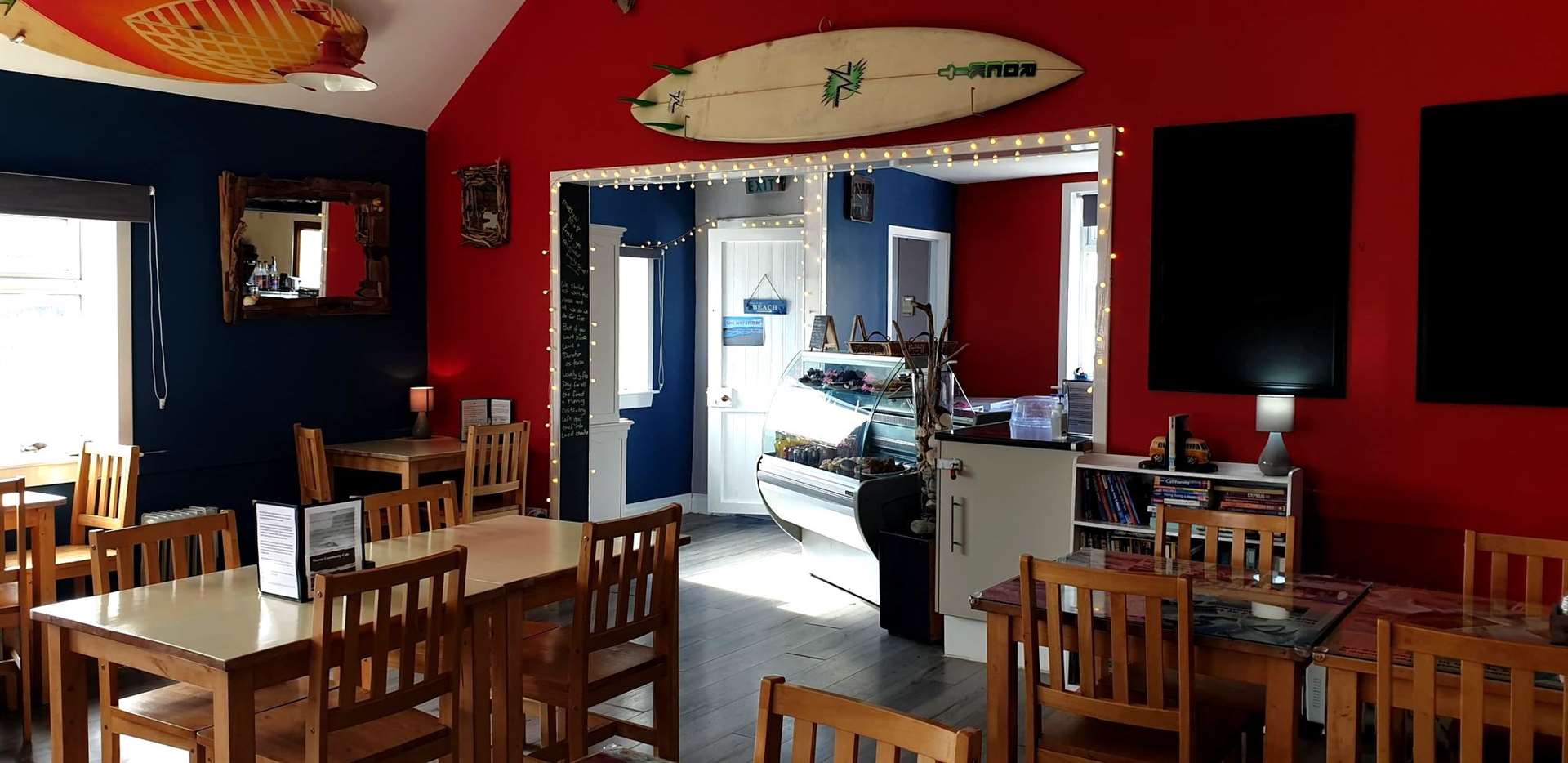 It is hoped that the extra hours will provide more opportunities for people to volunteer and get involved. The addiction support group will also be reinstated on a Sunday night at 5pm.
Ann said: "It has been a tough year for everyone but with so much help from people within the community and funders we have been able to reopen with so much more to offer.
"Our outlook has always been to help the most vulnerable in our community and through extra funding we are so happy to introduce some extra activities that will be available to the public."
Some of the funding received will be used to introduce Creative Wellness groups and programmes free of charge to the public to help combat mental health issues, loneliness and isolation caused by the pandemic.
The management have been looking at a walking group, working in conjunction with the Thurso Community Development Trust as part of its move more challenge, and a creative art group.
"We are very excited about this one and have a wonderful team lined up to help people enjoy art and expressing themselves," said Ann. "We also have pets for therapy – they will be in the café on some days offering support."
There will also be creative drama and music groups – all of which should hopefully be starting during the summer.
The Thurso Community Café team members are very excited about these wonderful new opportunities and can't wait to share them with the public.
If anyone would like to be considered for the surfing programme, any of the other activities, or volunteer, they are invited to get in touch with the team at the café for more information.
They can be contacted on Facebook and Instagram or by visiting the website by clicking here or by email: thursocc@yahoo.com
---
Do you want to respond to this article? If so, click here to submit your thoughts and they may be published in print.
---
---
Get a digital copy of the Courier and Groat delivered straight to your inbox every week allowing you to swipe through an exact replica of the day's newspaper - it looks just like it does in print!
SUBSCRIBE NOW
---
---