Sun shines on Castletown as Piano James resumes his 1400-mile trek
---
Published: 14:00, 24 April 2021
| Updated: 19:52, 24 April 2021
---
Get the Courier and Groat sent to your inbox every week and swipe through an exact replica of the day's newspaper
---
---
It was all smiles at a children's play park in Castletown this week as a music loving fundraiser pulled into town after a month's delay and talked about how Caithness people had saved him.
James Tofalli, aka Piano James, is pulling a piano all the way to Land's End – restarting his journey from John O'Groats this week after coming to a grinding halt in Wick a few weeks ago after police had repeatedly questioned him about breaking Covid restrictions.
Talking about his experience last month, James said: "When I got to Wick I had a 45-minute phone call with Inverness police station strongly advising me about the safety aspects of travelling down the A9 with the piano. With the current Covid restrictions at the time I chose to postpone the trip."
Despite some tearful moments he shared with his followers on social media, James said that never for a second did he think of giving up entirely.
"I was massively depressed and had a breakdown on Facebook Live – just calling out for help. I had a huge response from about 50 local people who said if I needed anything they would help. The people of Caithness saved my head, basically. I was in a really low place at that time."
James said that though he had little problem with the local police in Caithness he felt the officers based at Inverness spoke to him in a "condescending and disrespectful" manner.
"They actually had received reports of me sunbathing at the side of the road. This was in the Highlands a month ago and not a day like this," he laughed.
The sun was certainly shining throughout James' stopover at Castletown on Wednesday. He joined mums and their kids at the local play park for some happy tunes, the atmosphere being markedly different from the gloomy, cold and lonely days of his initial sojourn through the county in mid-March.
Piano James' John O'Groats to Land's End (Jogle) fundraiser walk aims to raise money to provide musical instruments and online workshops for those struggling with mental health problems and autism. The fundraiser is called TofalliMusic and he wants to help people suffering from some of the same issues he has had to deal with by using music as a form of therapy. To date he has raised close to £1000 of his £20,000 goal.
Gallery1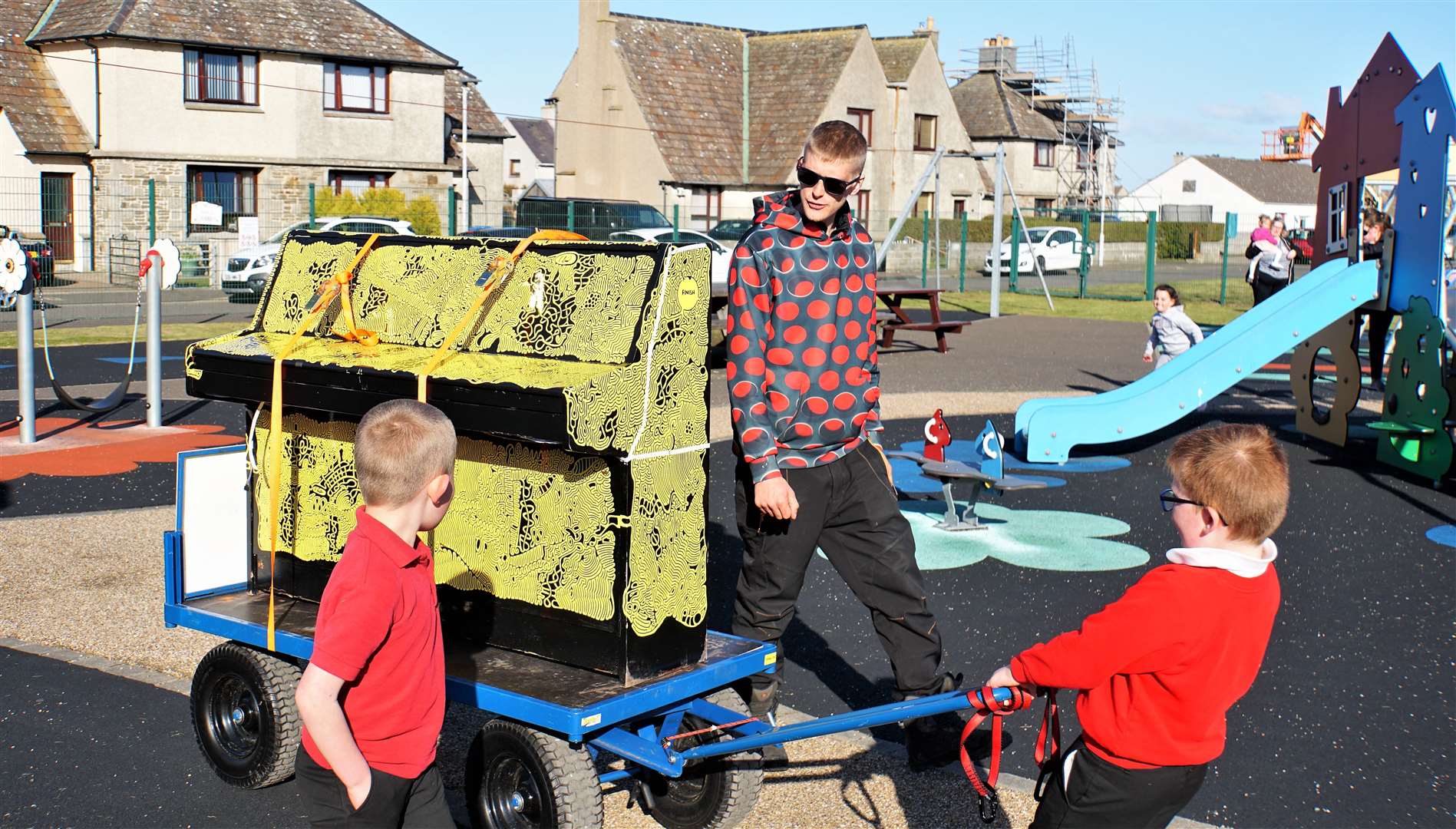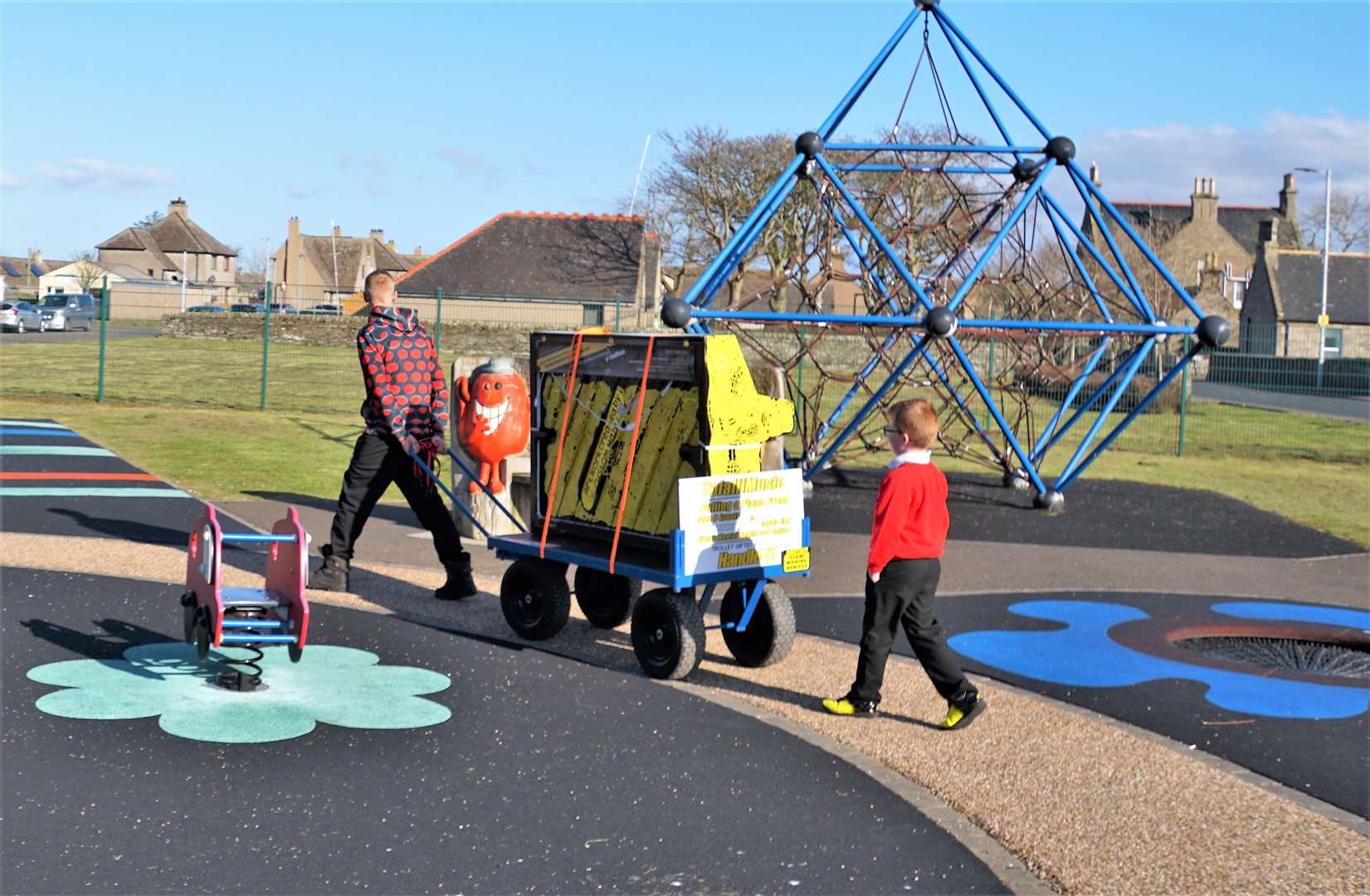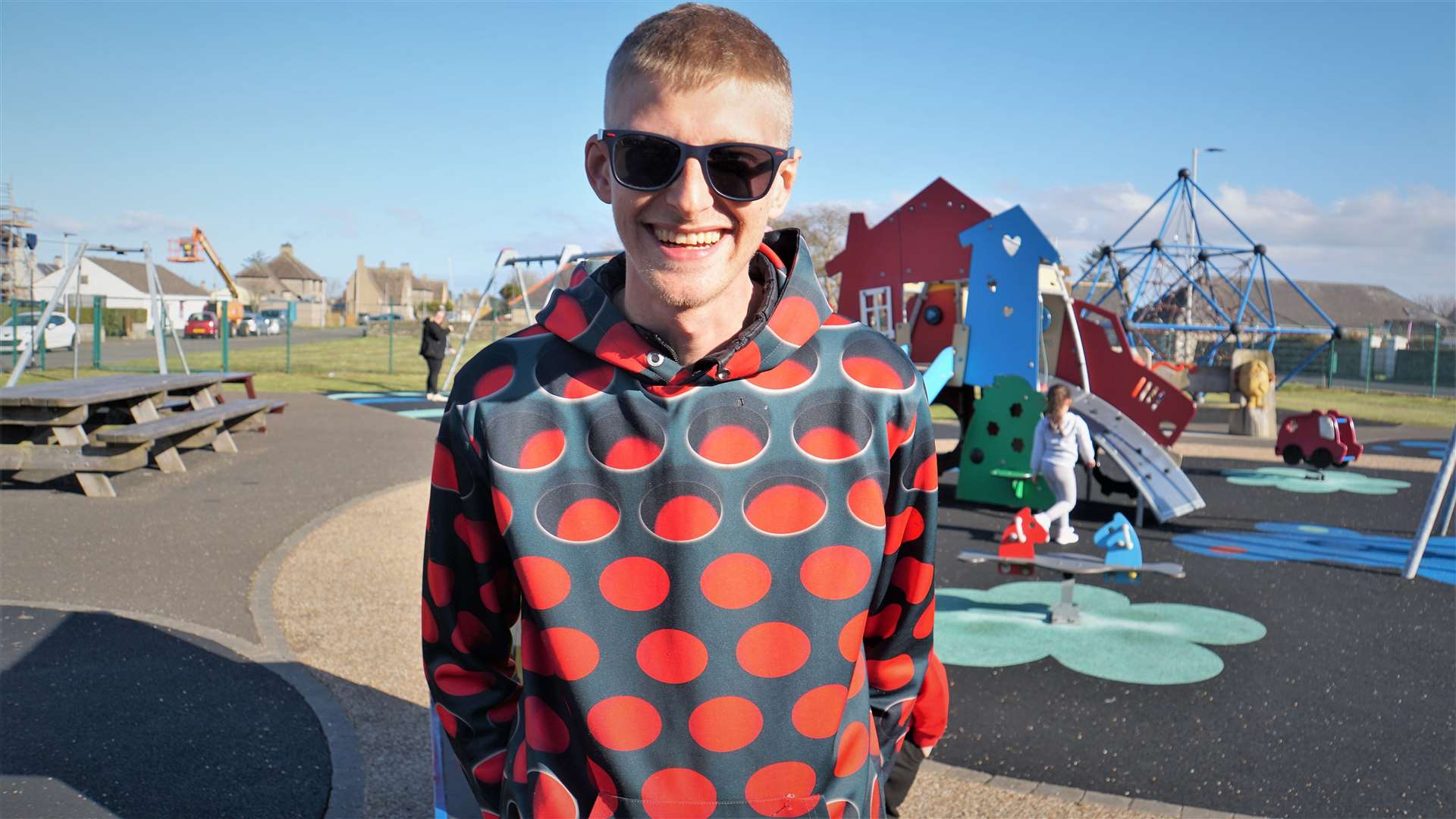 James says he is taking a different route from the one he had originally planned and wants to avoid parts of the A9, especially the braes at Berriedale. It will, however, add several hundred miles to his trip, taking it to 1400 miles in total. He also has the added help of a support vehicle and driver who will shadow him along the route.
"Every day that I'm up here I've found that there are more and more people struggling with support for their mental health, autism or anxiety issues. It's that umbrella I'm trying to bring awareness to. Speaking to locals it seems like there's very little support at all up here."
He says that part of the reason he's undertaking the trip is to gather the many stories from the people he encounters along the way. "It helps me complete my journey...my battles with my demons."
Every day he learns about the different conditions people are struggling with – some of which he has never heard of.
Castletown resident Heather McKnight said that James had played piano in her garden the previous evening and she helped organise the Wednesday afternoon session in the play park.
"I've been watching Jamie since he came up here with the live videos he was doing and the newspaper articles too," said Heather. "When I saw he was passing through here and asking about getting showers and freshened up I said he could come to my house."
She said it was part of her "pay it forward" approach to life in which "you do something good for someone and you get them to do something good for someone else and so on after that".
Gallery1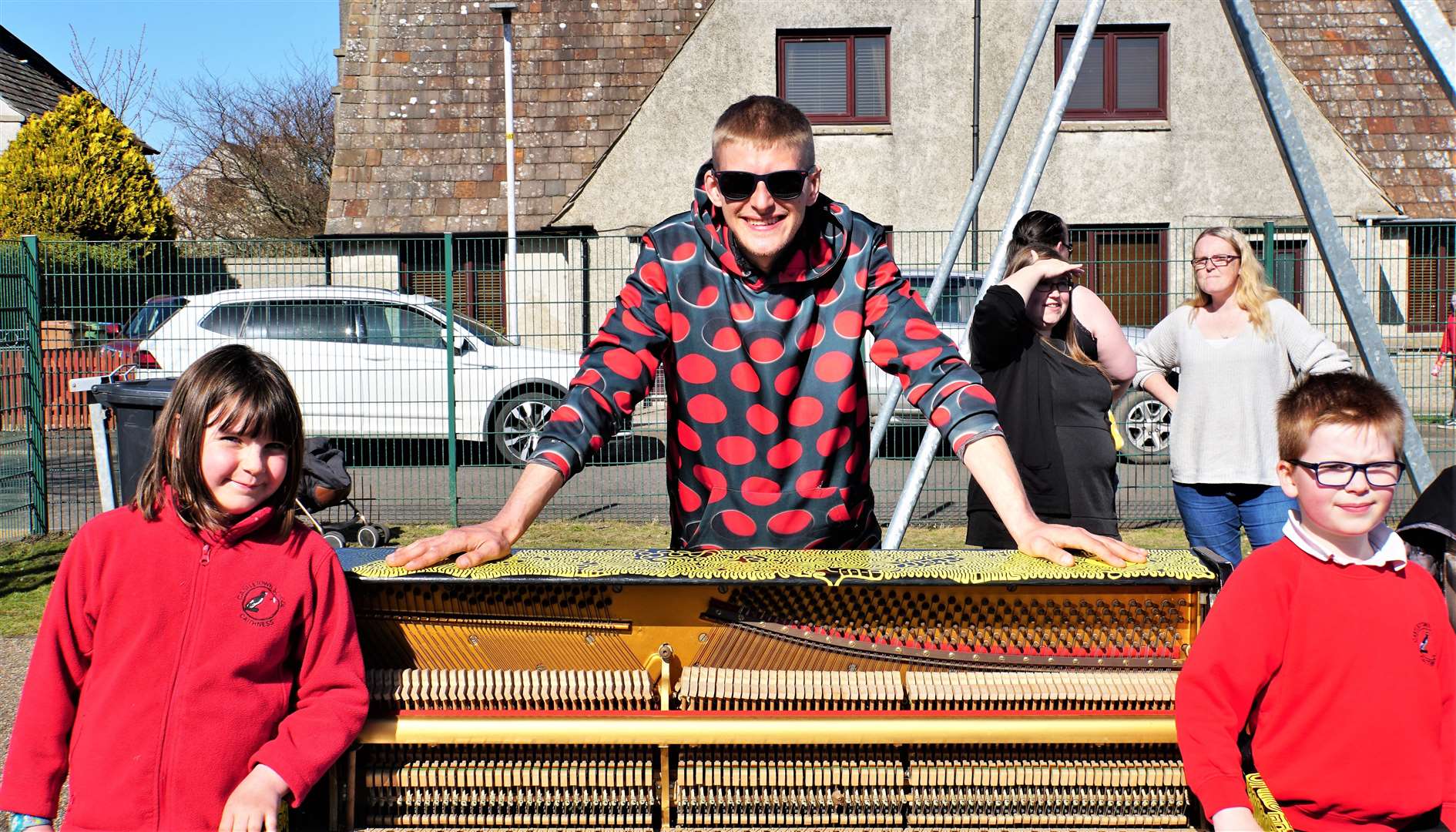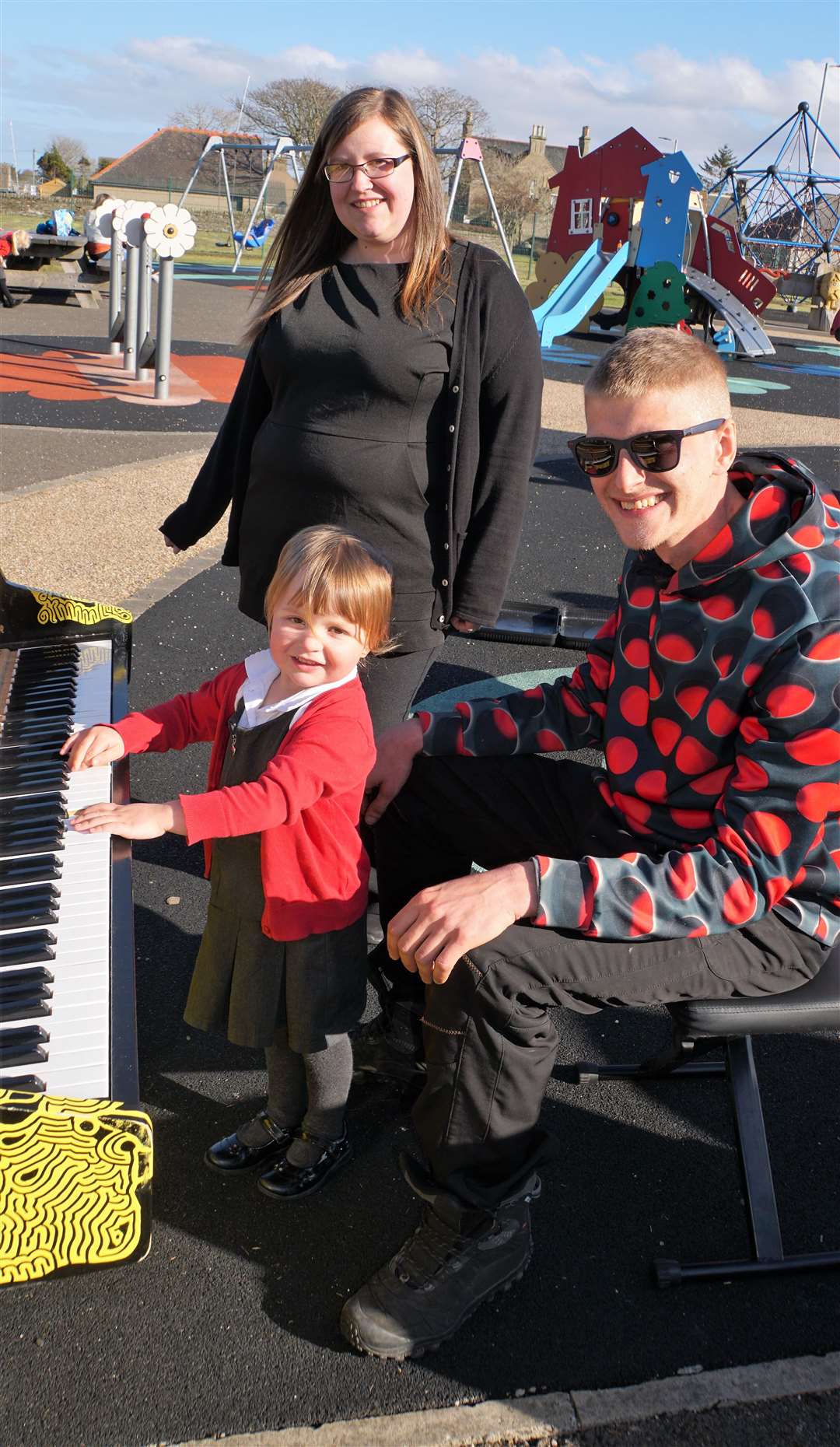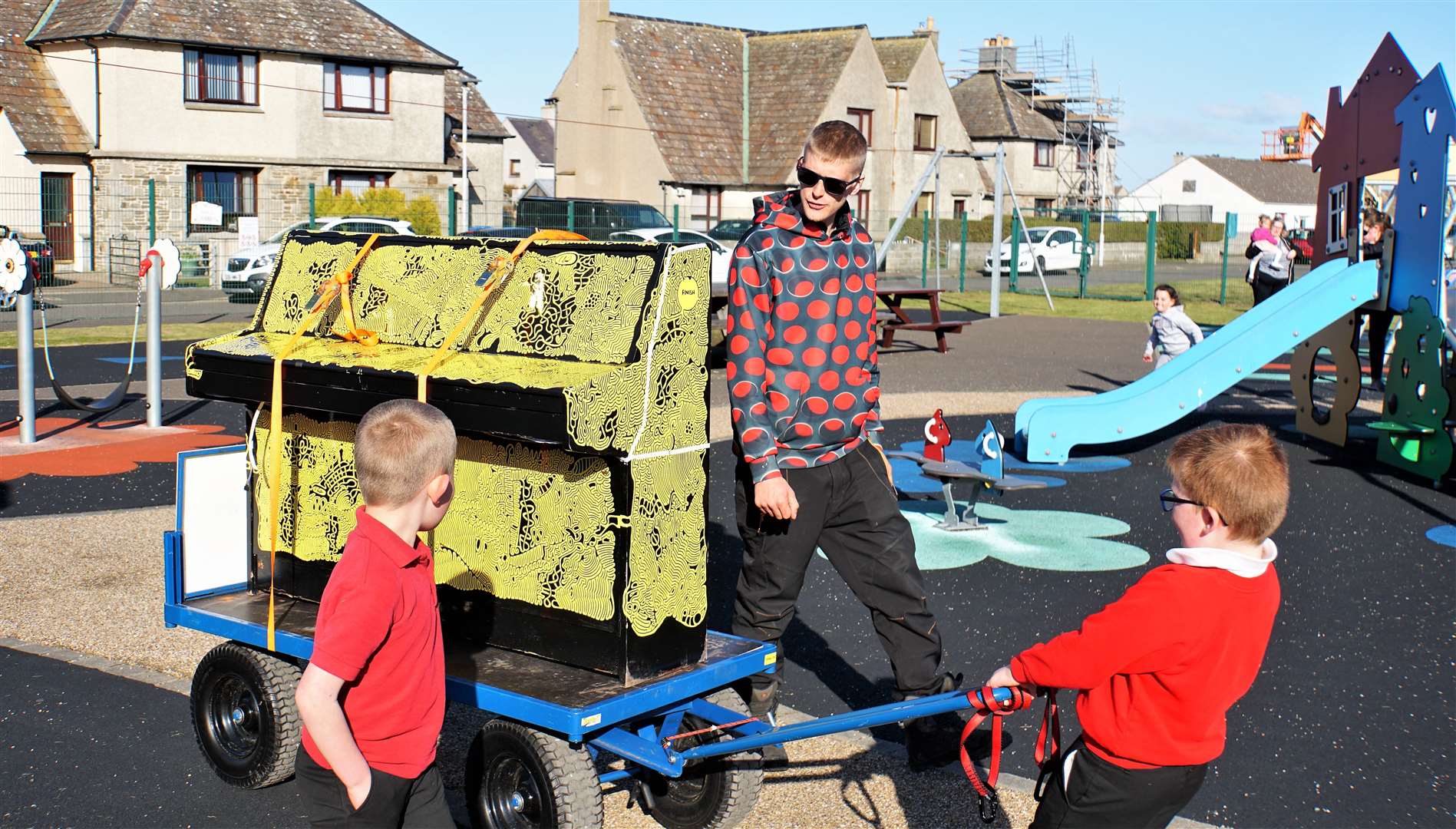 "Basically, it's nice to be nice, isn't it," said Heather who admitted struggling with some of her own mental health issues in the past. "Jamie's right, there isn't enough mental health support here in Caithness."
There have been two suicides in the area over lockdown and numerous others across the county which have been highlighted in the paper.
Heather's best friend Emma Sewell had also helped with the afternoon session in the park and said: "When Heather had mentioned James to me, I asked if he would play for the children of Castletown. We're also campaigning to get a zebra crossing just outside the park for the kids too."
Emma added: "It's brilliant how it's all come together. It's amazing that we've got this beautiful day and it's all happening. It really couldn't have been better."
The sunshine and happy atmosphere with children playing and Piano James tinkling away certainly seemed the perfect antidote to depression.
If you wish to donate to James' Jogle fundraiser appeal it can be found at www.gofund.me/4bc63690
Follow James on his Facebook page for updates at www.facebook.com/tofallimusic/
Piano James hits the wrong note with police and quits charity walk at Wick
---
Do you want to respond to this article? If so, click here to submit your thoughts and they may be published in print.
---
---
Get a digital copy of the Courier and Groat delivered straight to your inbox every week allowing you to swipe through an exact replica of the day's newspaper - it looks just like it does in print!
SUBSCRIBE NOW
---
---