Storm Ciara blows through the county
---
Published: 15:29, 12 February 2020
---
Easier access to your trusted, local news. Subscribe to a digital package and support local news publishing.
---
---
THOUGH Caithness avoided some of the worst ravages of Storm Ciara there were some notable exceptions.
A drystone seat created for the Northstone Stonefest in 2018 at Thurso harbour was dashed to pieces on Tuesday morning, Wick riverside was flooded again and a road leading to the North Baths has become impassable due to stones being thrown up from crashing waves in Wick Bay.
A sea wall beside the road – which sits below the hill at Scalesburn – has been smashed apart in previous storms and did little to stop hundreds of stones and boulders being thrown up.
The blocked route leads to a car park and the World War II pillbox attraction that opened last year.
Bill Dalton, who lives by the road with his wife Sheila, said he had been advised to take extra precautions to keep his home dry during the worst of the storm.
Gallery1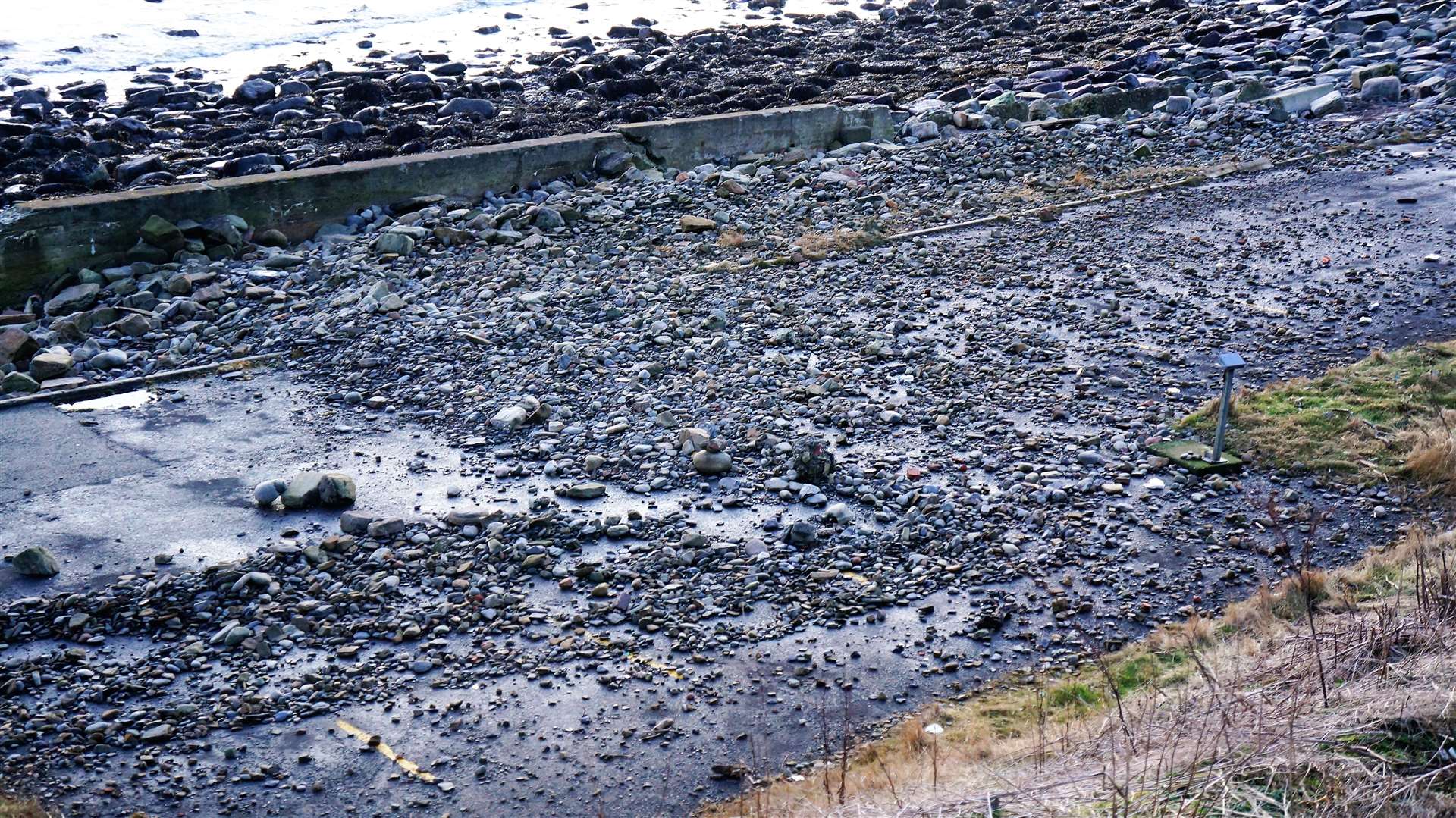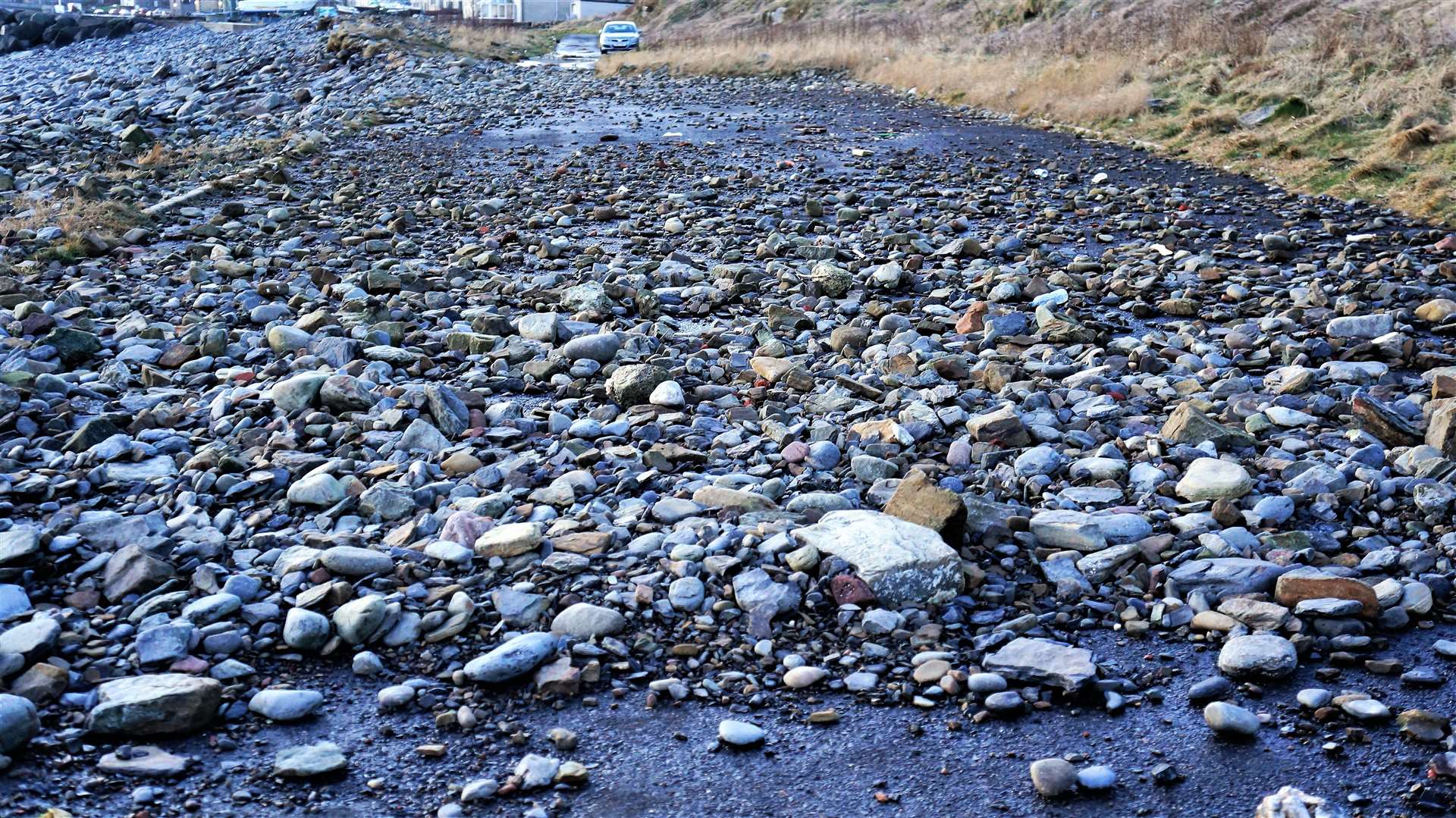 "We had a visit from coastguard people who advised us to put up our storm guard. It's a board we fix at the front door to stop water coming in," Mr Dalton said.
On Monday, Wick River broke its banks due to high tides and a swell created by the storm.
A large area was flooded around the boating shed in a similar scenario to when Storm Brendan hit in January.
The drystone seat damaged at Thurso harbour was created for the world's most northerly drystone walling festival – Northstone Stonefest – which has run for the past four years.
The organiser of the festival, master craftsman George Gunn, said: "Unfortunately the Northstone stone festival seat, which was a fantastic community build in 2018, has been damaged today [Tuesday].
"An unlucky combination of very high tides at 10.23am coupled with a high sea swell coming in from the north west meant that the storm overcame the harbour pier's rock armour and sea wall protection and a large lump of water knocked the end of the drystone seat down."
Mr Gunn said that wave damage was considered before construction but felt that "the amazing location and view was worth the risk".
"Undeterred, we will be rebuilding the seat at another location during the Northstone Stonefest in July, along with our usual itinerary," he added.
Mr Gunn hopes to have some volunteers to help clear the stone when the weather dies down and any helpers would be most welcome to get in touch with him at 07788470272.
Wick weather watcher Keith Banks said that Caithness avoided much of the worst of Storm Ciara.
Gallery1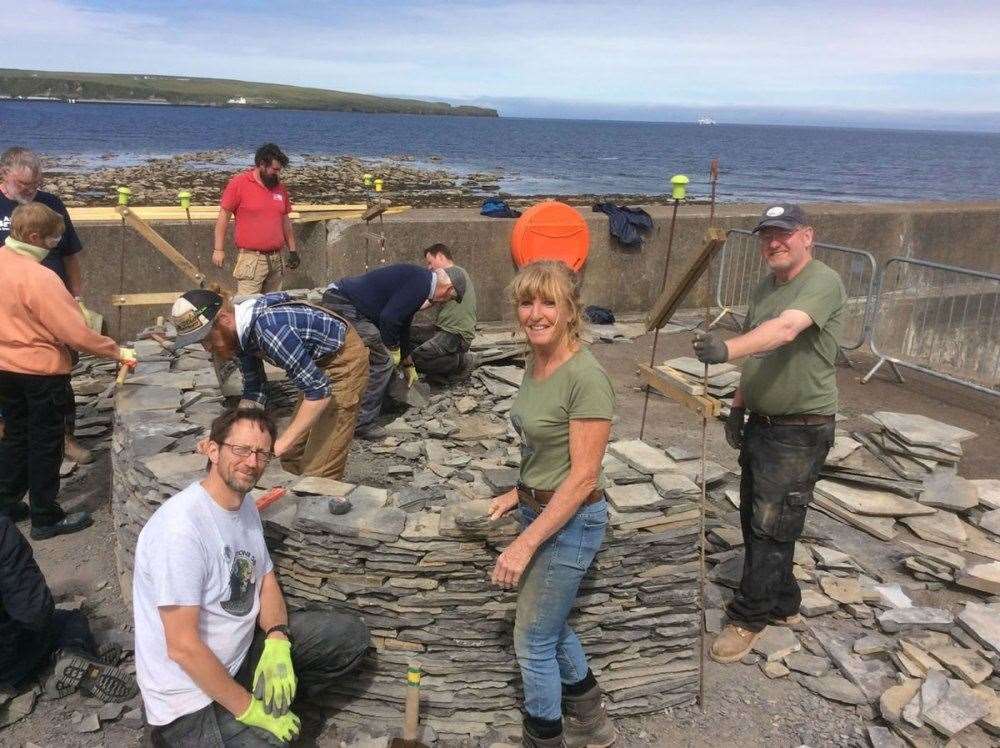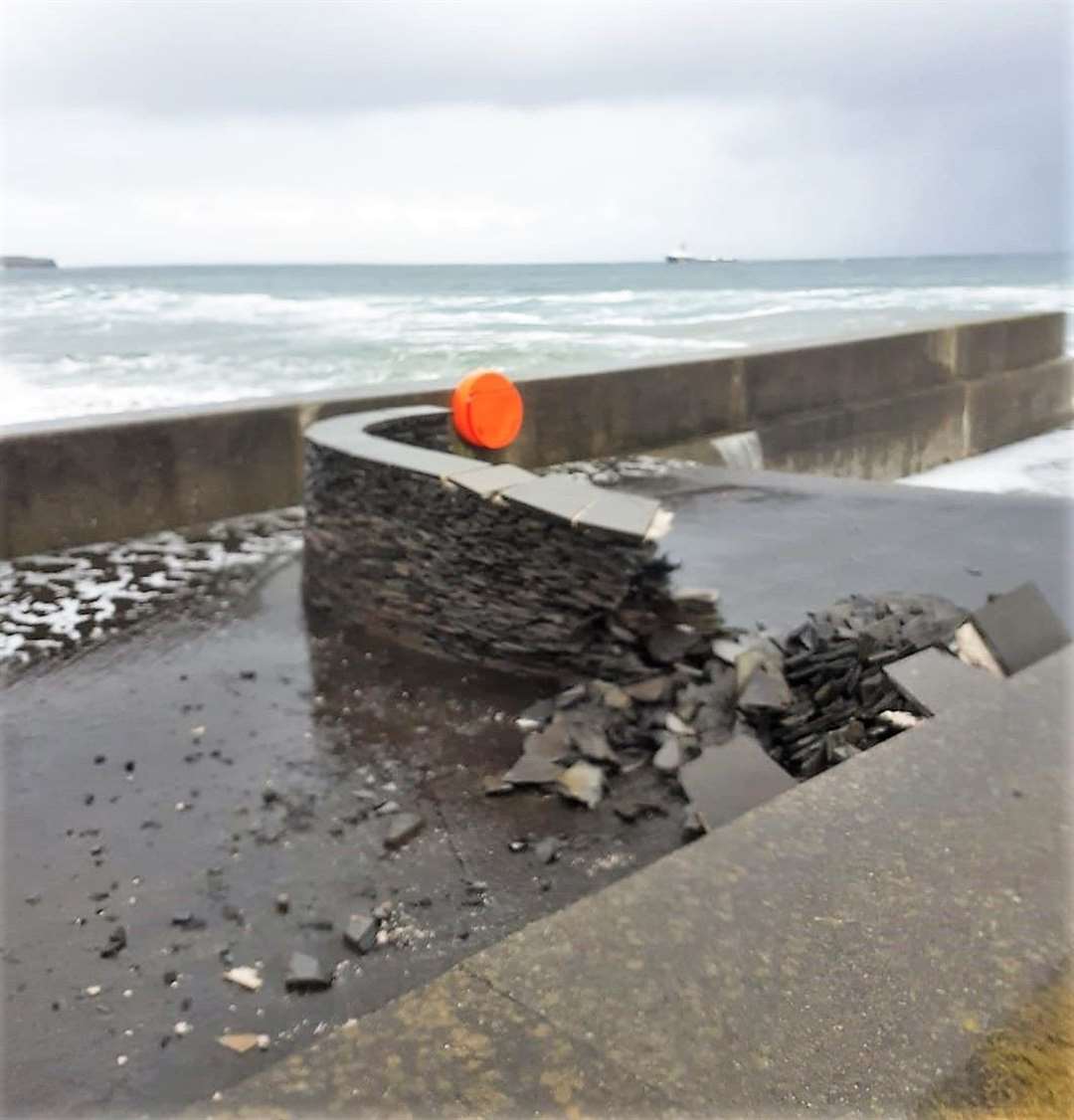 "The strongest gust in Wick on Friday was 46 mph," he reported.
"On Saturday, as Storm Ciara approached Scotland, a strong southerly wind, force 6 at 25-31 mph, had developed across Caithness by the early afternoon. There were lots of gusts in excess of 40mph, gale force 8, with a peak gust of 50 mph – severe gale force 9 – noted in Wick during the early evening, when the average wind speed in Wick peaked at force 7 at 32-38mph."
Mr Banks said, however, that the winds on Saturday and Sunday, including the gusts, were "certainly not unusual for this time of the year in Caithness".
On a lighter note, one casualty of the storm was the hat worn by this reporter which was blown off by a high wind on Reiss beach on Saturday afternoon.
Anyone finding a green safari hat in the area would be thanked for handing it in to the Groat office in Wick.
---
Do you want to respond to this article? If so, click here to submit your thoughts and they may be published in print.
---
---
---