Spring into step with new Thurso buggy walks
---
Published: 16:00, 02 May 2021
---
Get the Courier and Groat sent to your inbox every week and swipe through an exact replica of the day's newspaper
---
---
A buggy walking group in Thurso is proving popular with new mums who are enjoying a welcome breath of fresh air and a chance to meet with others.
The local group is part of a brand new programme of regular Buggy Walks across the Highlands developed and launched by Care and Learning Alliance (CALA) and Think Health Nature Walks.
Walks were also set up in Kilmallie, Kinlochleven and Stronian/Ardgour during April, with more to follow at different locations from May onwards.
Chief executive of CALA Jaci Douglas said: "CALA are really excited to be working with Think Nature Health Walks project on these fantastic Buggy Walks. We know how important it is to get out and about with your baby or toddler and doing that while also meeting other parents and others in the local community really helps with motivation and makes it more social.
"Lockdown was really tough for many people especially those with young children so this is a great opportunity to get out into the fresh air, be active and meet some new people – our family practitioners are really skilled at engaging with families and will have lots of fun ideas to support the children and parents as well. Definitely worth coming along – whatever the weather."
One mum who attended the first buggy walking group in Thurso last Monday said: "It was a lovely sociable experience after months of lockdown and great to get out with new mums who have all been in a similar position, did wonders for my mental health, although pushing that buggy was like pushing a tank with a toddler and baby in tow."
Gallery1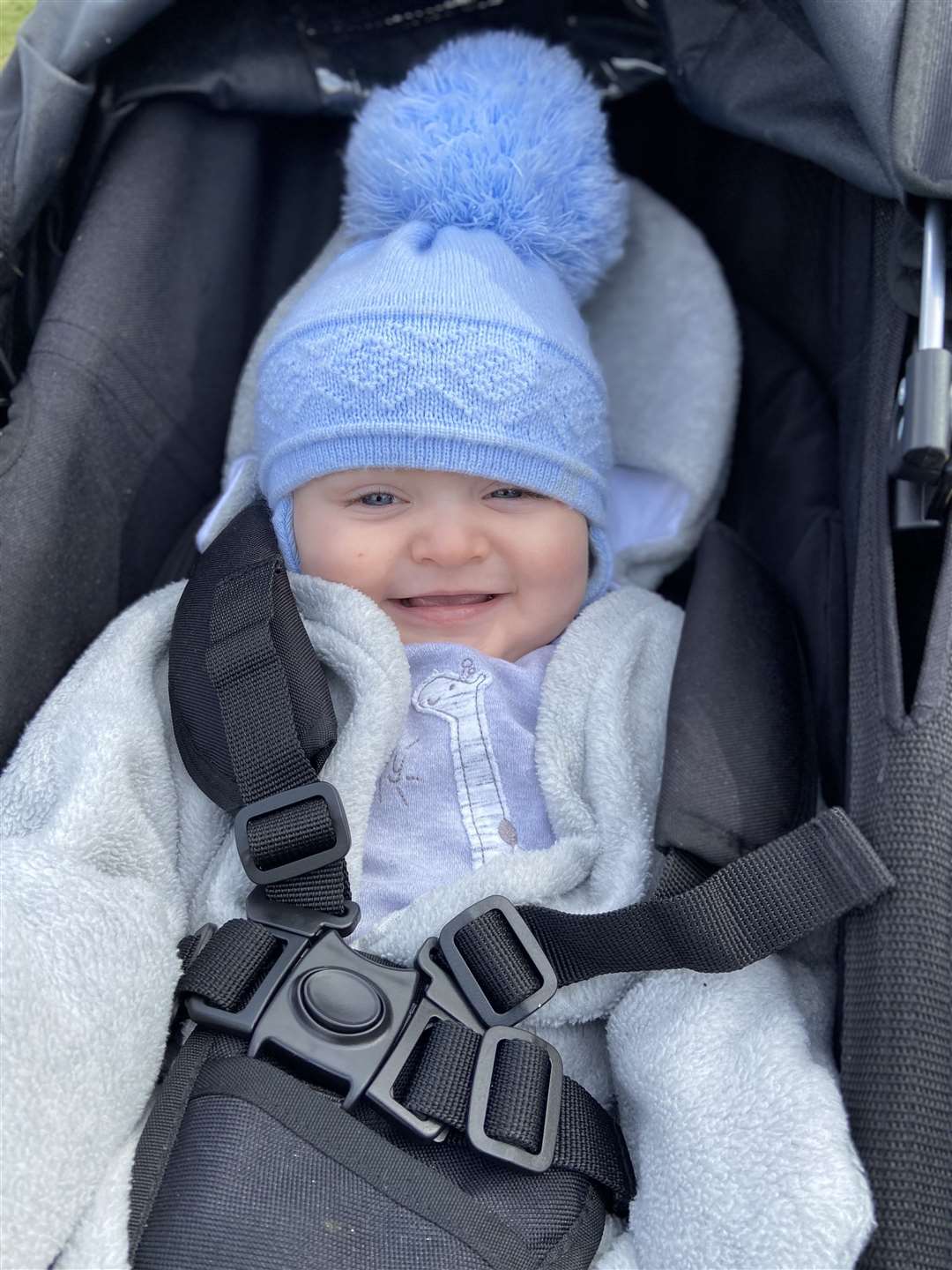 Charlotte Mackenzie, Think Nature Health Walks co-ordinator said: "We are thrilled to be working with CALA on this new venture and have been working with staff and volunteers to provide regular programmes of Buggy Walks for parents, carers and grandparents who want to keep active while caring for their babies and children.
"Members of the CALA team have taken part in online Walk Leader Training with Paths for All and are now fully qualified to lead walks in local communities. Buggy Walks are free, safe and accessible and offer a warm friendly welcome. They are great for
keeping active, meeting others in the community, connecting with nature and having a good blether.
"Recently we have seen a large increase in the number of people of all ages taking up walking, especially during the pandemic, as many have found that the benefits of walking are a great boost to their physical and mental wellbeing. It's fantastic to see how popular walking has become and we are delighted that so many people have joined our Health Walk groups, or have completed the training to become volunteer walk leaders, leading new walks around some of the most beautiful parts of the Highlands."
Care and Learning Alliance (CALA) is the Highlands largest childcare charity and has been supporting children and families for over 40 years. CALA work in partnership with Highland Council, NHS Highland, Scottish Government and Bòrd na Gàidhlig to name but a few and offer a wide range of services for children and families in local communities and online, including a parent portal of activities and resources.
For further information see www.careandlearningalliance.co.uk
Think Health Nature Walks are part of a network of almost 50 Health Walks across the Highland area. Groups meet regularly, following government guidance regarding Covid-19, where up to 30 people can walk in a group, maintaining physical distancing.
For more information on Health Walks, Buggy Walks or how to become a volunteer walk leader, please contact Charlotte, email: charlotte@highlandtsi.org.uk
To find a Health or Buggy Walk near you visit the Paths for All website: https://www.pathsforall.org.uk/walking-for-health/health-walks
---
Do you want to respond to this article? If so, click here to submit your thoughts and they may be published in print.
---
---
Get a digital copy of the Courier and Groat delivered straight to your inbox every week allowing you to swipe through an exact replica of the day's newspaper - it looks just like it does in print!
SUBSCRIBE NOW
---
---