'Rubbish' route to Wick school will attract vandals
---
Published: 14:00, 25 March 2021
| Updated: 08:58, 26 March 2021
---
Get the Courier and Groat sent to your inbox every week and swipe through an exact replica of the day's newspaper
---
---
The chairman of Wick High School's parent council condemned the "ugly" sights adjacent to a new pathway leading up to the campus.
Highland Council opened the main cycle and pedestrian route to the East Caithness Community Campus four years after the schools were opened.
"However, the vista from the new boulevard leaves a lot to be desired," said Iain Baikie, chairman of the school's parent council.
"Rather than clean up the adjacent area leaving it tidy, pupils, parents and staff are treated to the ugly sight of broken window frames, fractured pallets and piles of rubbish.
"This will attract the attention of vandals and before too long the council can expect that any remaining unbroken windows will be used as target practice. I am confident if a new boulevard had just been opened adjacent to council HQ in Glenurquhart Road, Inverness, then it would not have been acceptable to leave a rubbish tip in the adjacent area."
Mr Baikie says it is almost as if the council are "holding up two fingers" to the pupils, parents and people of Wick and saying "this is all you get".
The parent council is also unhappy with the revised access to the school athletic track and sports field. The original plans to have direct steps and ramped access has been modified to save costs and now show a thin two-metre by 110-metre angled ramp.
Mr Baikie said: "The original plan allowed high volumes of athletes and spectators to quickly enter and leave the sports field. For community sports events or school sports days hundreds of people will need access to the field."
Gallery1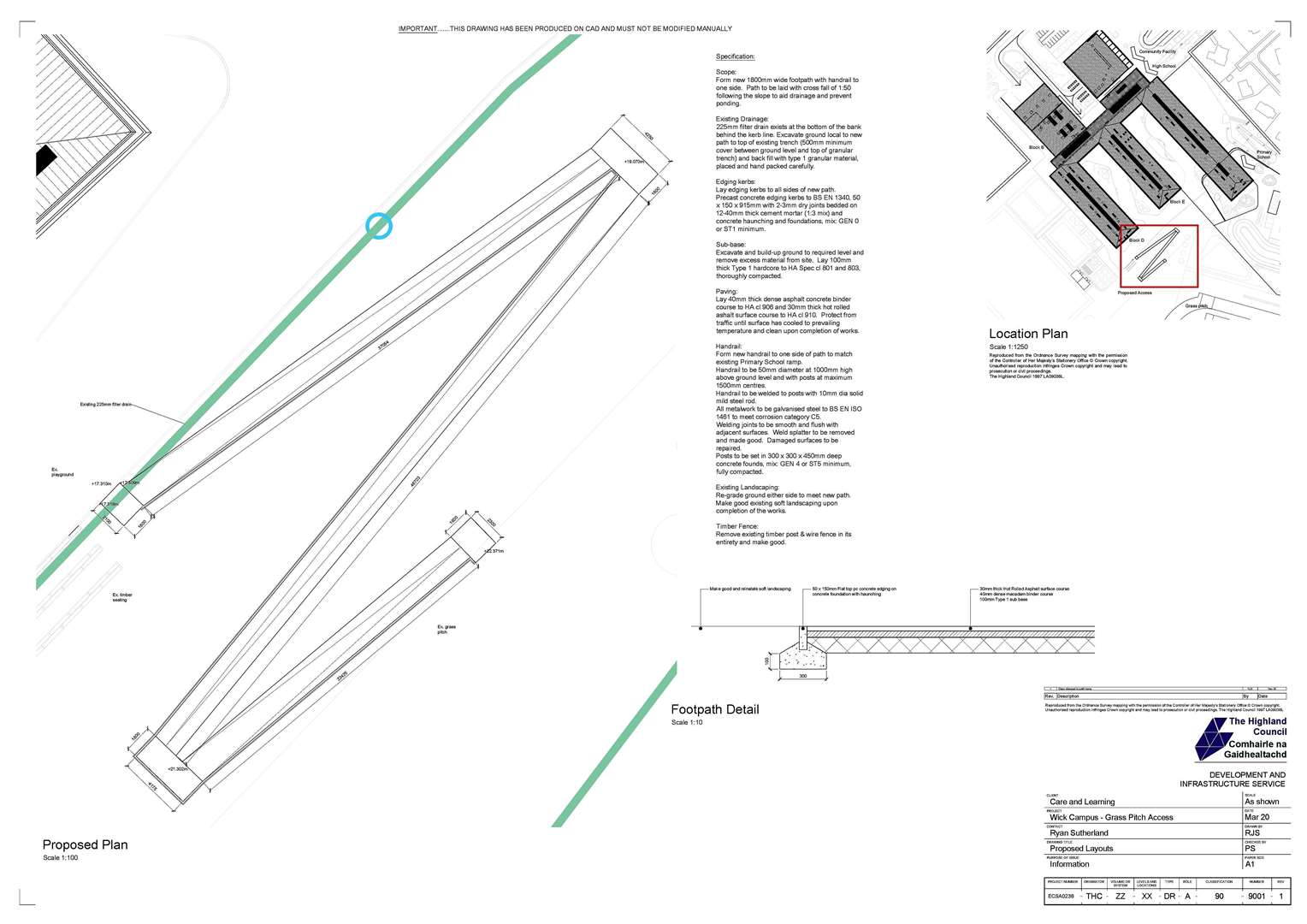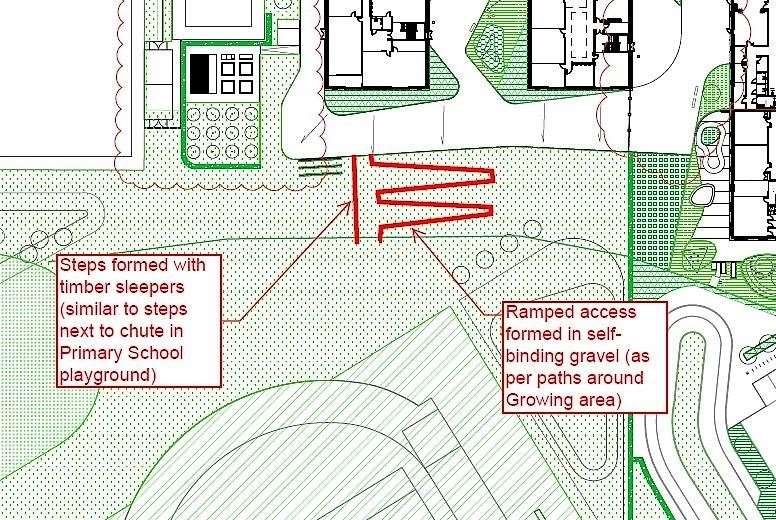 He added: "The downgraded proposal will lead to congestions with traffic flowing moving in both directions – it will not allow the recommended two-metre separation and I think this defeats its intended purpose.
"I can see pupils simply ignoring the 110m ramp and going directly up the slope. This cheaper proposal was not discussed with the schools nor members of the stakeholder group who represent our community."
Mr Baikie feels constantly ignored by Highland Council and says it is "only through continuous prompts and keeping the original project objectives in the public eye" that the job will be properly finished.
WATCH: Nicola Sturgeon joins Dolly Parton to help kids love reading
---
Do you want to respond to this article? If so, click here to submit your thoughts and they may be published in print.
---
---
Get a digital copy of the Courier and Groat delivered straight to your inbox every week allowing you to swipe through an exact replica of the day's newspaper - it looks just like it does in print!
SUBSCRIBE NOW
---
---