Public in Highlands urged to 'stay local' and avoid complacency over Covid-19
---
Published: 18:00, 01 April 2021
---
Get the Courier and Groat sent to your inbox every week and swipe through an exact replica of the day's newspaper
---
---
Residents in the Highland Council area are being urged to "stay local" and avoid any complacency over the potential spread of Covid-19.
The local authority has joined forces with Police Scotland and NHS Highland with an Easter message aimed at ensuring coronavirus restrictions are adhered to.
With the guidance changing from "stay home" to "stay local" as the country emerges from the current lockdown, the Highland agencies are emphasising that everyone must still stay within local authority boundaries.
Current government advice on movement and gatherings must be followed:
Stay local and use open spaces near to your home where possible – do not travel unnecessarily.
Only groups of four from two households are permitted to get together outdoors (or four households for teenagers).
If you are out and about in the council area, please be considerate of others and take your litter home with you.
Most public toilets are open but campsites, tourist accommodation and other hospitality and facilities remain closed across the Highlands until April 26.
Follow the outdoor access code
Councillor Bill Lobban, convener of Highland Council, said: "We all have an important role to play in slowing the spread of coronavirus, and as we begin to emerge from lockdown we must not become complacent.
"We are very fortunate in the Highlands to have wide-open spaces and natural beauty. While it is important to get time outdoors and maintain our physical and mental health, we must ensure we follow the current guidelines, stay local, and not put any additional pressure on the NHS at this time.
Gallery1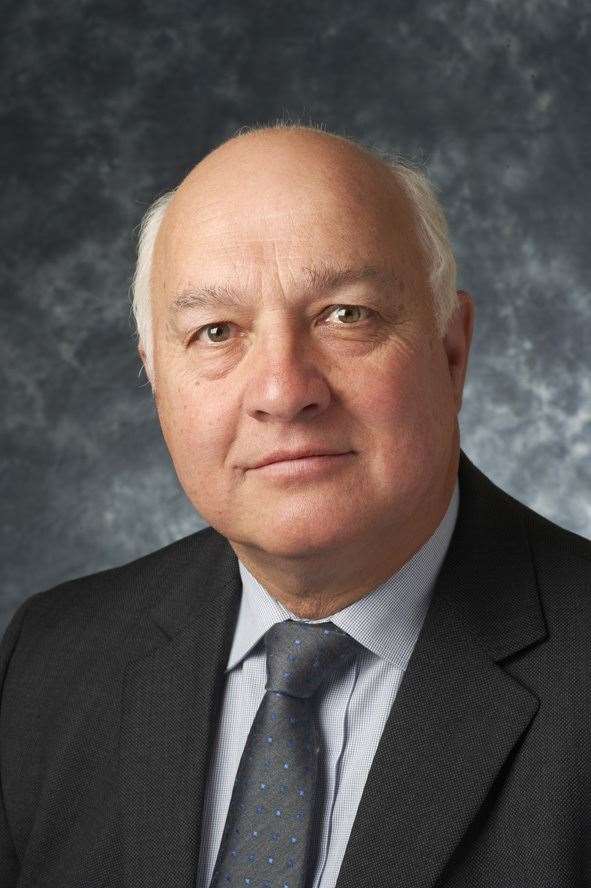 "While we would normally welcome tourists and visitors to the Highlands, you must not travel outwith your council area.
"We look forward to welcoming you back from the end of April, when it is safe to do so. The hills, mountains and forests will still be here for everyone to enjoy at the right time."
Chief Superintendent Conrad Trickett of Police Scotland said: "The coronavirus regulations have had a significant impact on our lives and I would like to thank the vast majority of people who are sticking to the rules and doing the right thing to avoid the spread of the virus as we move through the easing of restrictions.
"People should not travel outwith their local authority area except for essential purposes. While Easter weekend is traditionally a time for visiting friends and family, I would urge people to stay local and follow the regulations on gatherings.
"If you are visiting beauty spots within your local area, do so safely and respectfully – leaving no trace of your visit. Please also park responsibly to allow emergency access.
"Our approach throughout the pandemic has been to engage with the public, explain the legislation and encourage compliance, but we will not hesitate to use our enforcement powers as a last resort."
NHS Highland's director of public health, Tim Allison, said: "It is great that restrictions are beginning to relax. There are still cases of Covid in the area and we do need to be on our guard to stop virus cases increasing again.
"Let's stick with the measures to prevent spread and look for a gradual return to normal."
Meanwhile, Highland Council has issued five top tips for businesses in order to minimise the spread of Covid-19 as they prepare to reopen in accordance with the Scottish Government timetable. Should any business require any further information or advice they should contact the council's environmental health team at envhealth@highland.gov.uk
When out and about, people are urged to follow the FACTS advice:
Face coverings – Face coverings can provide extra protection to you and those around you. They're mandatory in shops, workplaces and on public transport.
Avoid crowds – Close proximity to others seriously risks spreading the virus, even outdoors.
Clean hands – Clean hands and surfaces regularly. Wash hands with soap and water for 20+ seconds.
Two-metre distance – Keep at least 2m distance (6 feet) away from others, both indoors and outdoors, even when wearing a face covering.
Self-isolate – Self-isolate and book a test immediately if you have coronavirus symptoms
---
Do you want to respond to this article? If so, click here to submit your thoughts and they may be published in print.
---
---
Get a digital copy of the Courier and Groat delivered straight to your inbox every week allowing you to swipe through an exact replica of the day's newspaper - it looks just like it does in print!
SUBSCRIBE NOW
---
---