Unique Iron Age structure is further uncovered near Thrumster
---
Published: 09:10, 04 September 2021
| Updated: 10:45, 06 September 2021
---
Get the Courier and Groat sent to your inbox every week and swipe through an exact replica of the day's newspaper
---
---
The community dig at Swartigill on the Thrumster Estate is under way again and volunteers can help uncover this very unique Iron Age structure.
A team from the Orkney Research Centre for Archaeology (Orca) is working along the Yarrows Heritage Trust (YHT) to help uncover one of the most "significant finds in the county since the Victorian era", according to estate owner Islay MacLeod.
Volunteers form a vital part of the ongoing work and a call has been put out by Scottish archaeology hub Dig It for anyone interested to come and help out with the next phase of the excavation from Monday (September 6) until September 15.
Husband and wife volunteers, Deryck and Anthea Deane from Blairgowrie, have been staying at Dunbeath while they work on the Swartigill site and describe themselves as "addicted to archaeology".
Anthea is three-quarters of the way through an archaeology masters degree with the University of the Highlands and Islands (UHI) and Deryck already had a keen interest in the subject when they first met. They have been on "countless digs" together over the years, they say.
"People should come down here and give it a try," said Deryck. "It keeps you sharp and fit. We've spent our summers doing these digs and there's no reason why other older or retired people can't come and do this. Come and get yourselves a trowel and give it a go."
Gallery1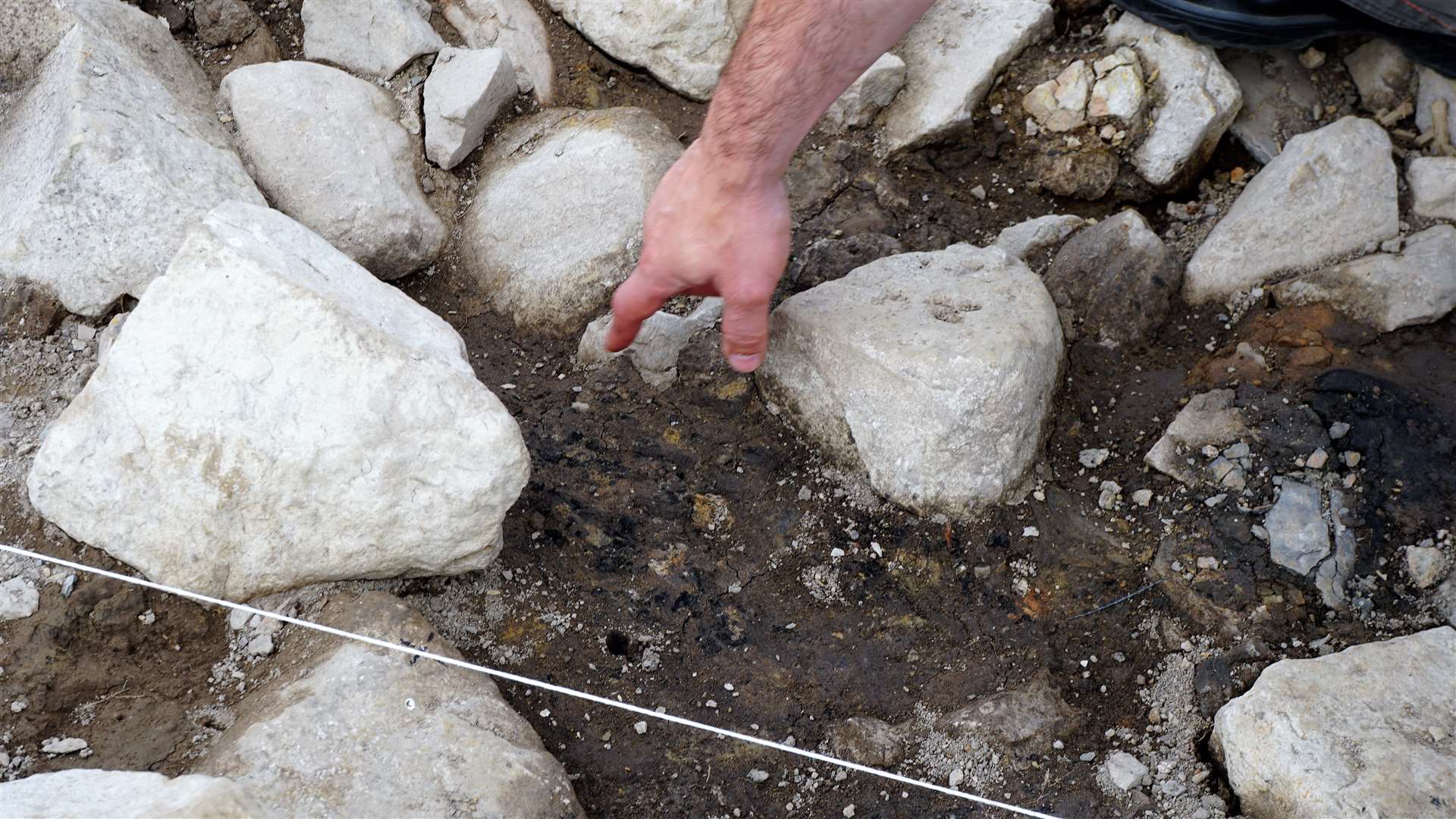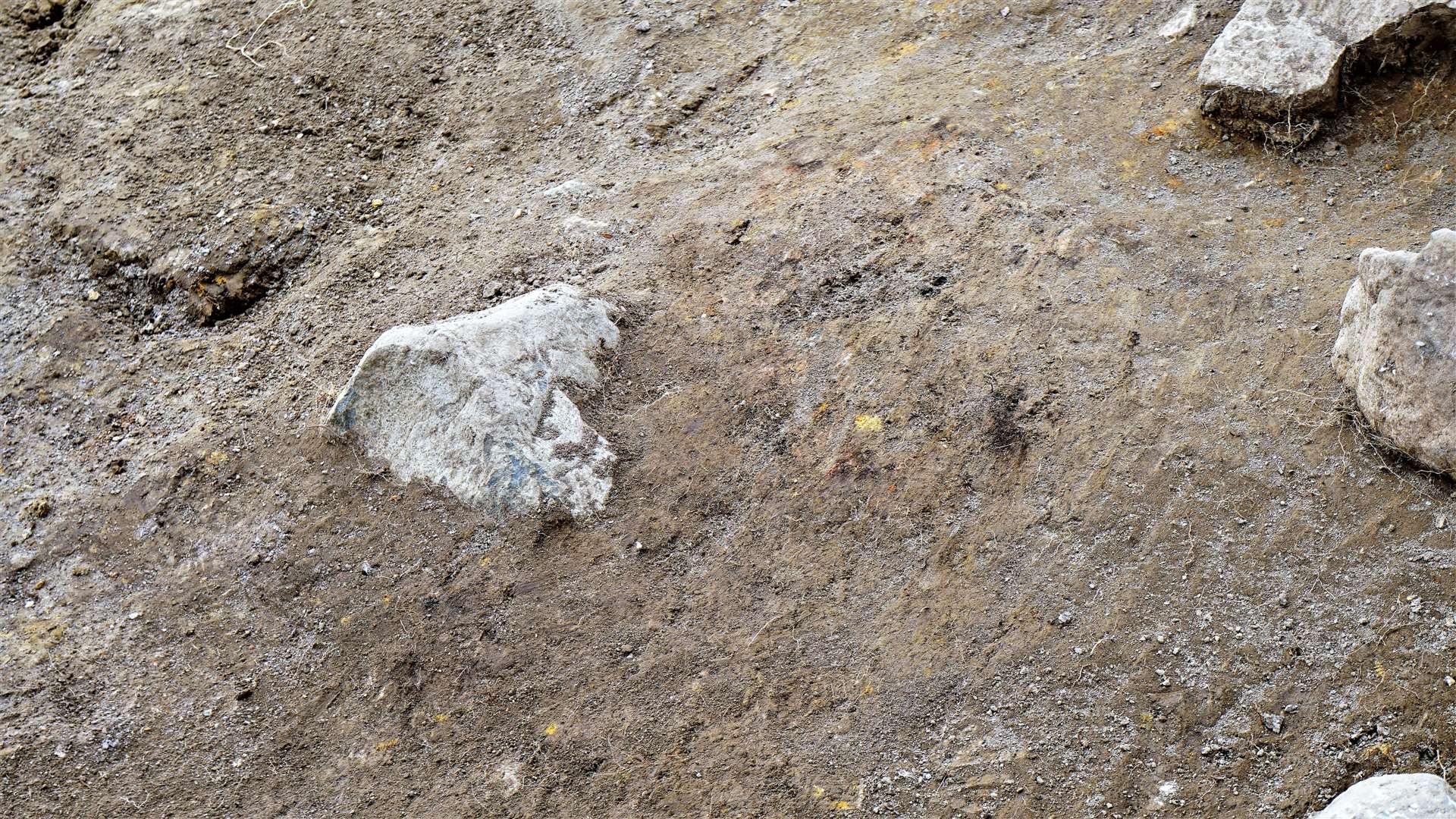 Anthea was carefully uncovering an area that seemed to show evidence of burning at the Swartigill site. "It could be a sign that there was a clearance in times past. They cleared the land in prehistoric times as well. It's not a hearth but it could be from someone who squatted here as it seems to be a random fire."
Project officer Rick Barton from Orca said: "We know that some of the structures here date from the early to middle Iron Age but there seems to be evidence that there were earlier features here as well."
He said it was possible that the structures being uncovered had been "repurposed" by the various occupants who lived there over the centuries. "Obviously there was a ready supply of building material and so the architecture of the past could be dismantled for building new."
Rick says that the acidic pH of the soil means that human and animal bones have, on the whole, not been preserved but there is evidence of burnt bones – the chemical structure changes after burning so the samples that have been found at Swartigill will be further examined at UHI in Orkney. "We're going to try and examine them through collagen analysis to see if they're human bones or mammals."
Initial analysis at the site, back in 2017, put the age of the structure at around the first or second century BC which make it contemporaneous to the period of broch building in Caithness. "What's interesting about this site is it could be an Iron Age settlement developing at the same time as the brochs – a period where we see high status dwellings and farmsteads appearing."
Gallery1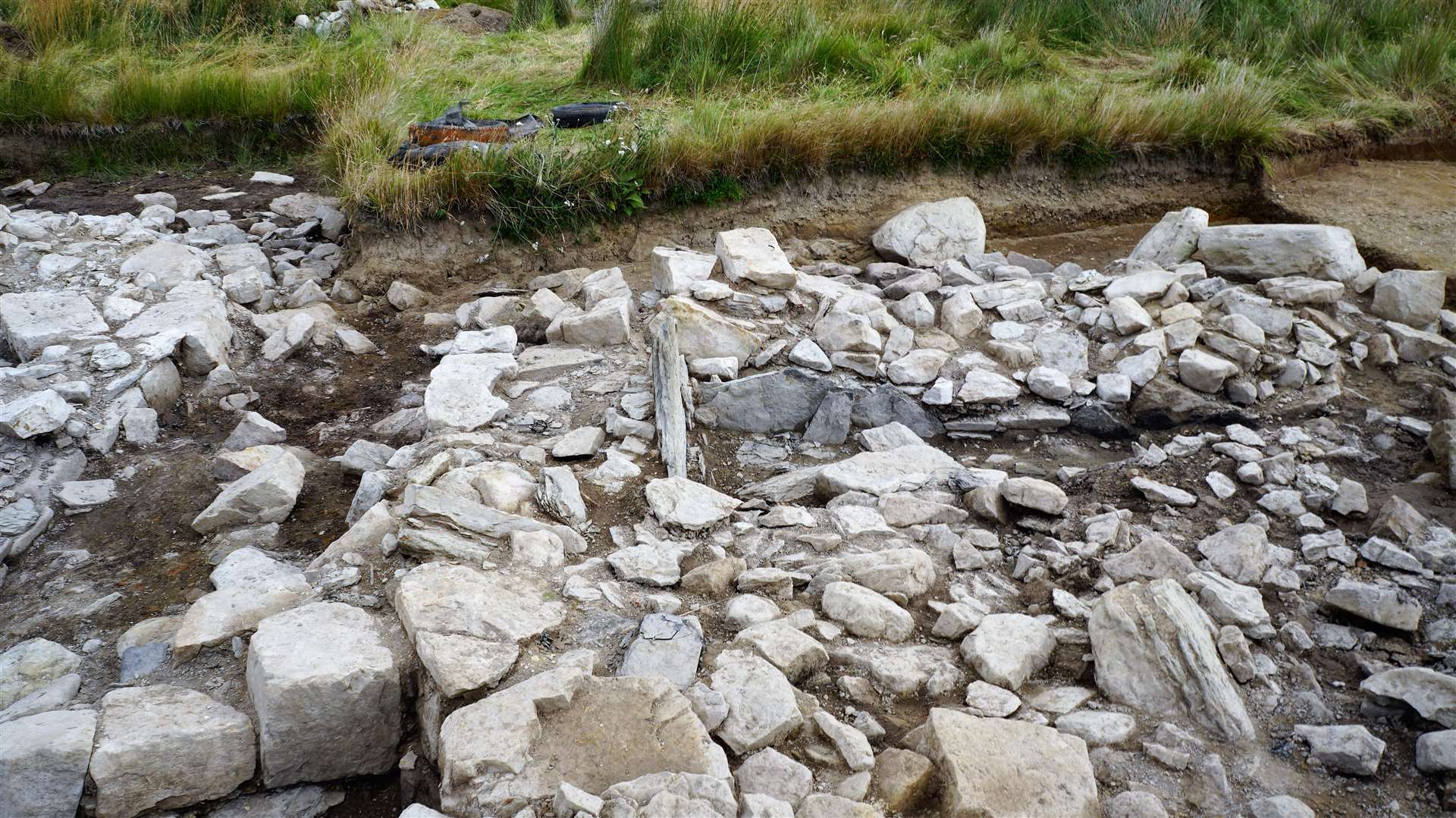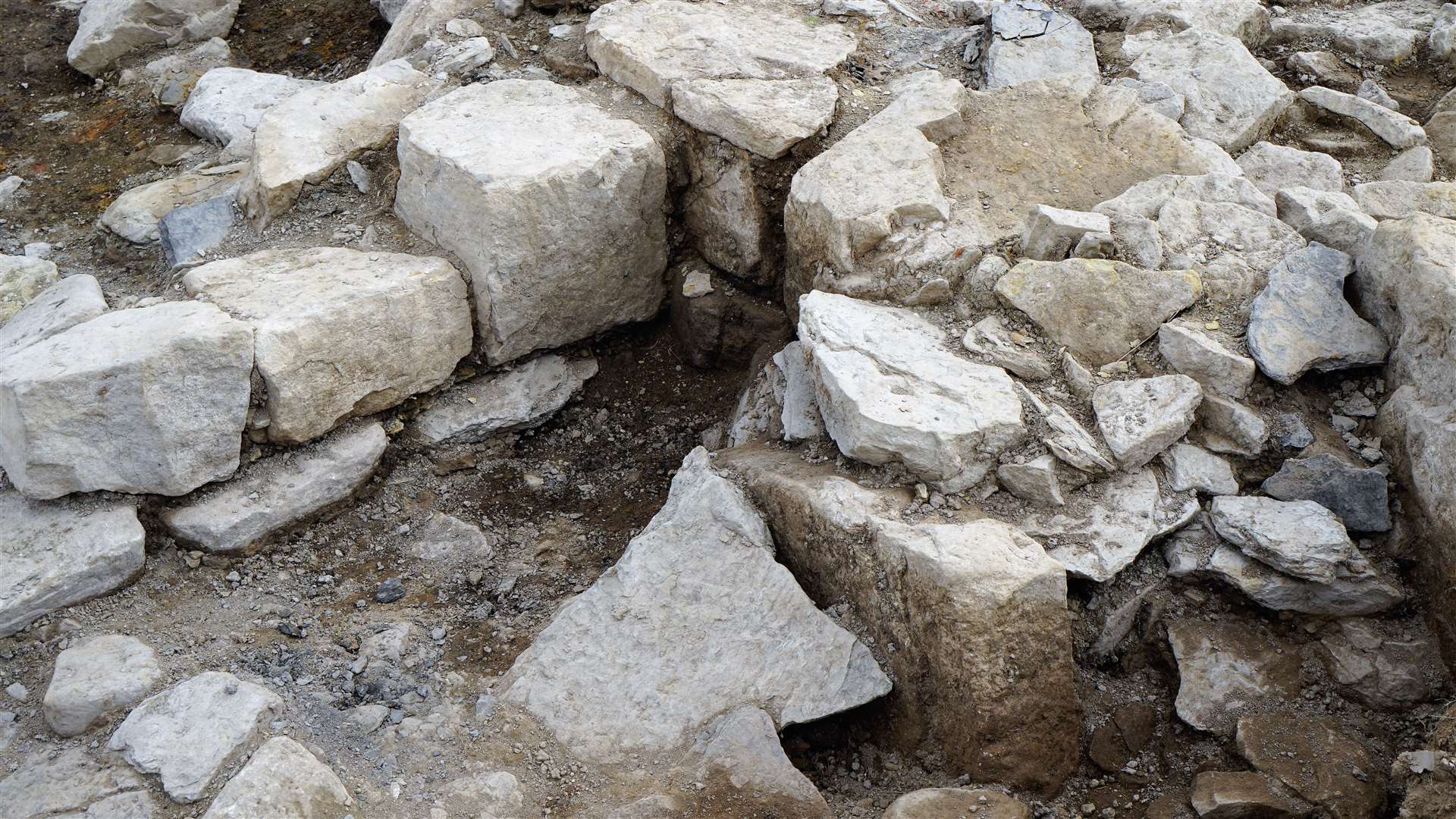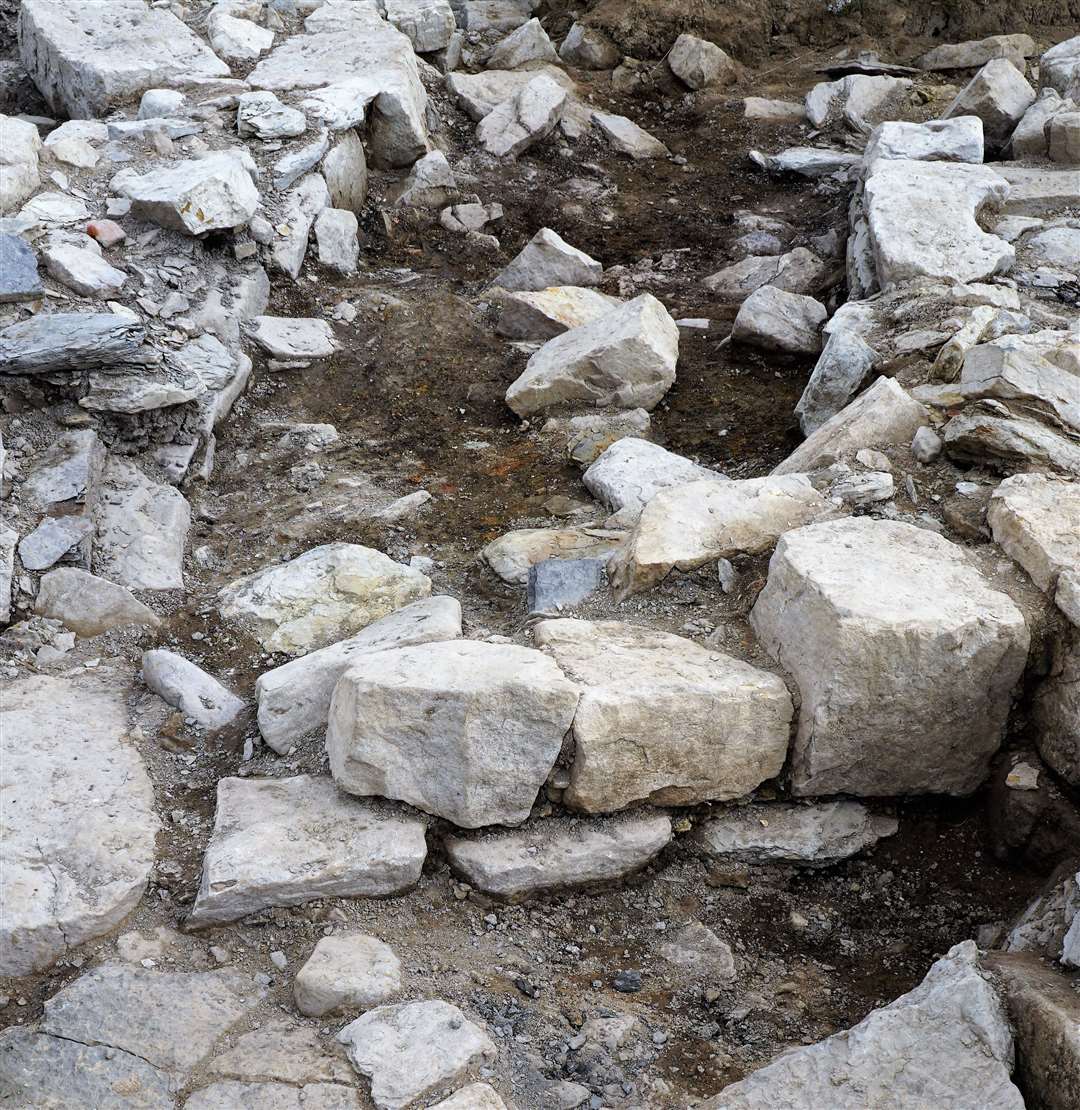 Previous excavations at the site have uncovered a complex of ancient structures which are providing an important window into Iron Age society away from the monumental architecture of the brochs. An oval structure has been uncovered along with a passageway that could be a souterrain.
These underground galleries are always associated with a settlement and were dug out and then lined with stone slabs or wood before being reburied. The souterrain at Swartigill could have been used for storing food such as bog butter, a dairy product that was buried for future use, or could even have been used for ritual purposes.
Gallery1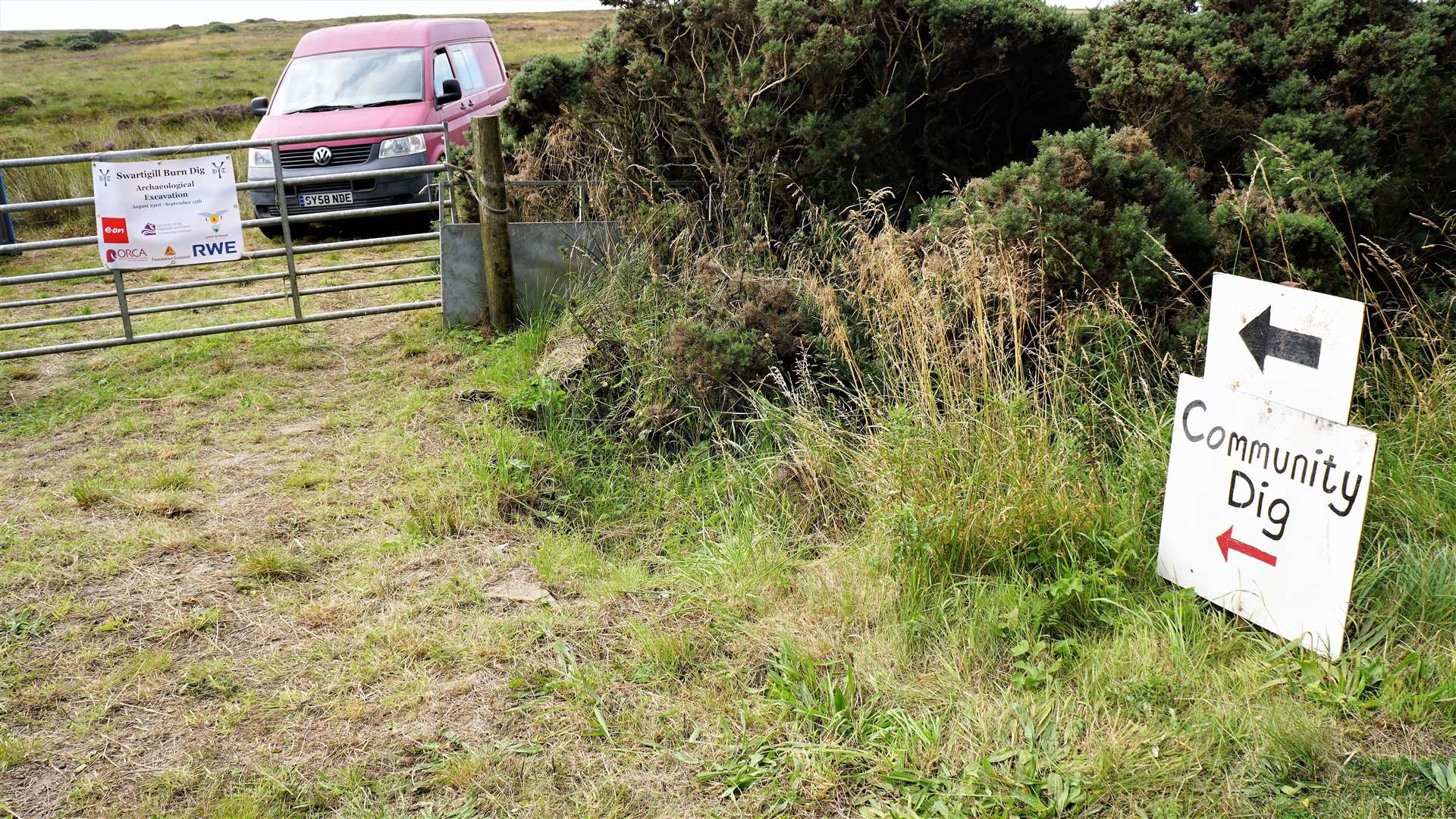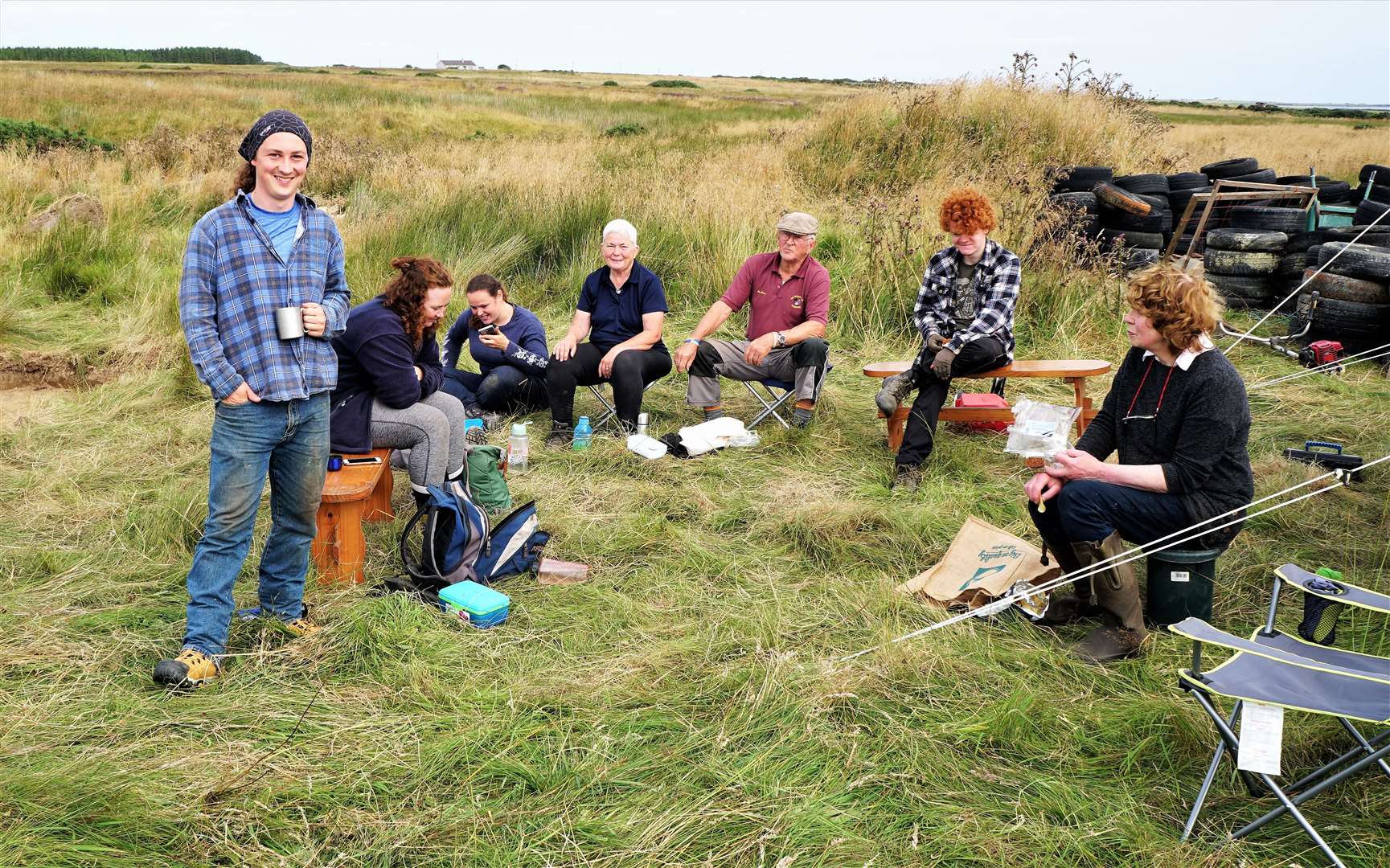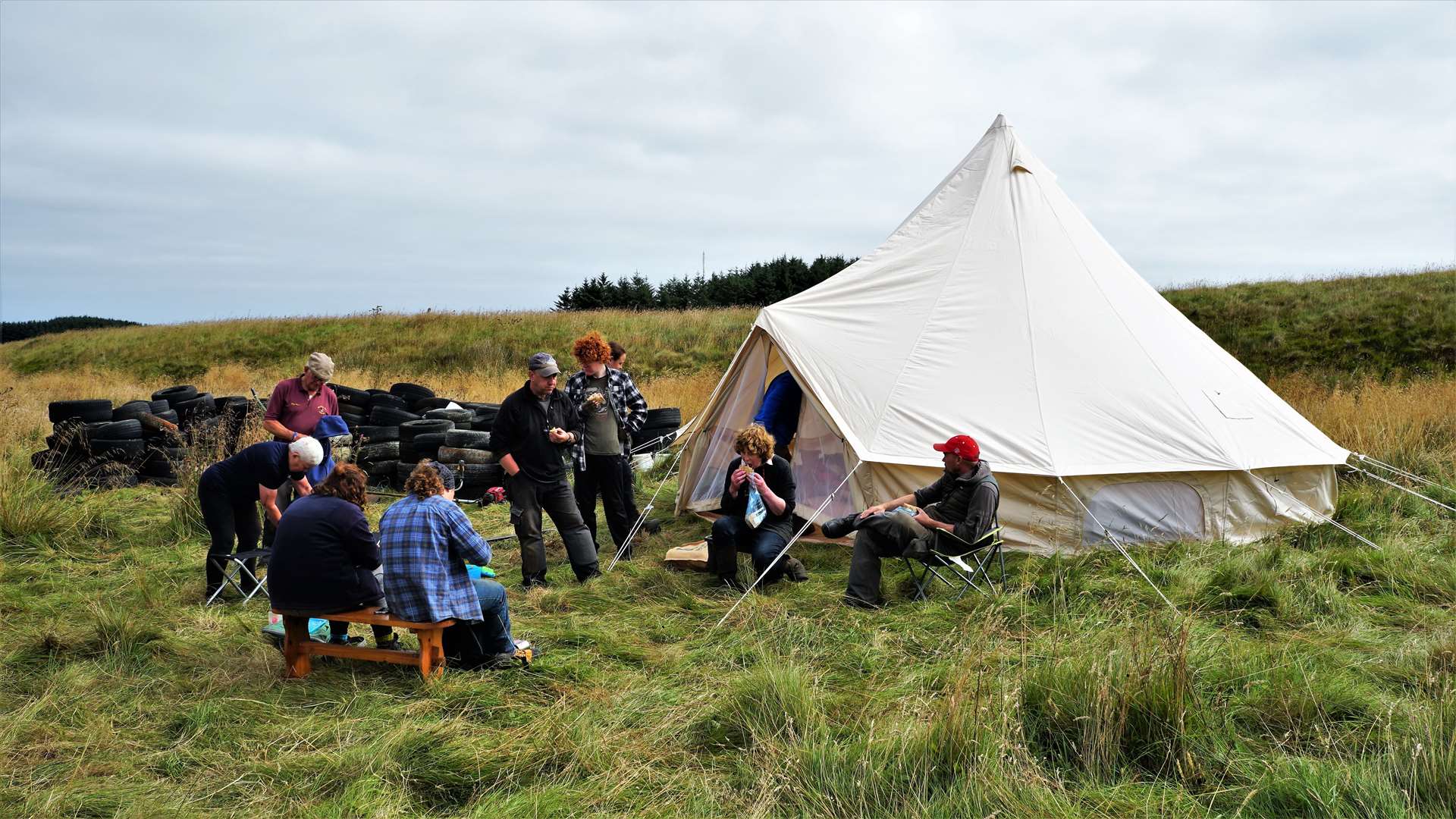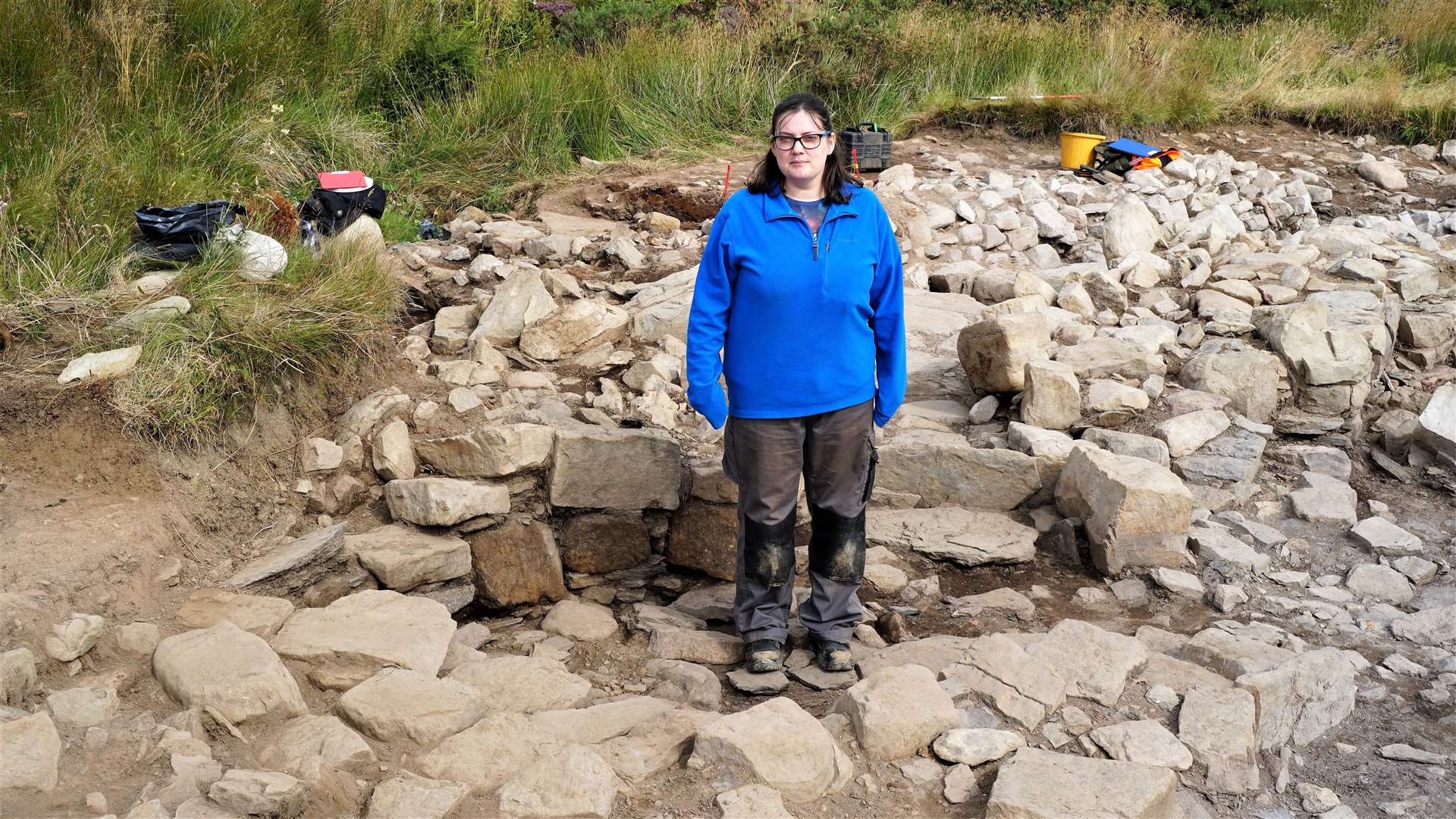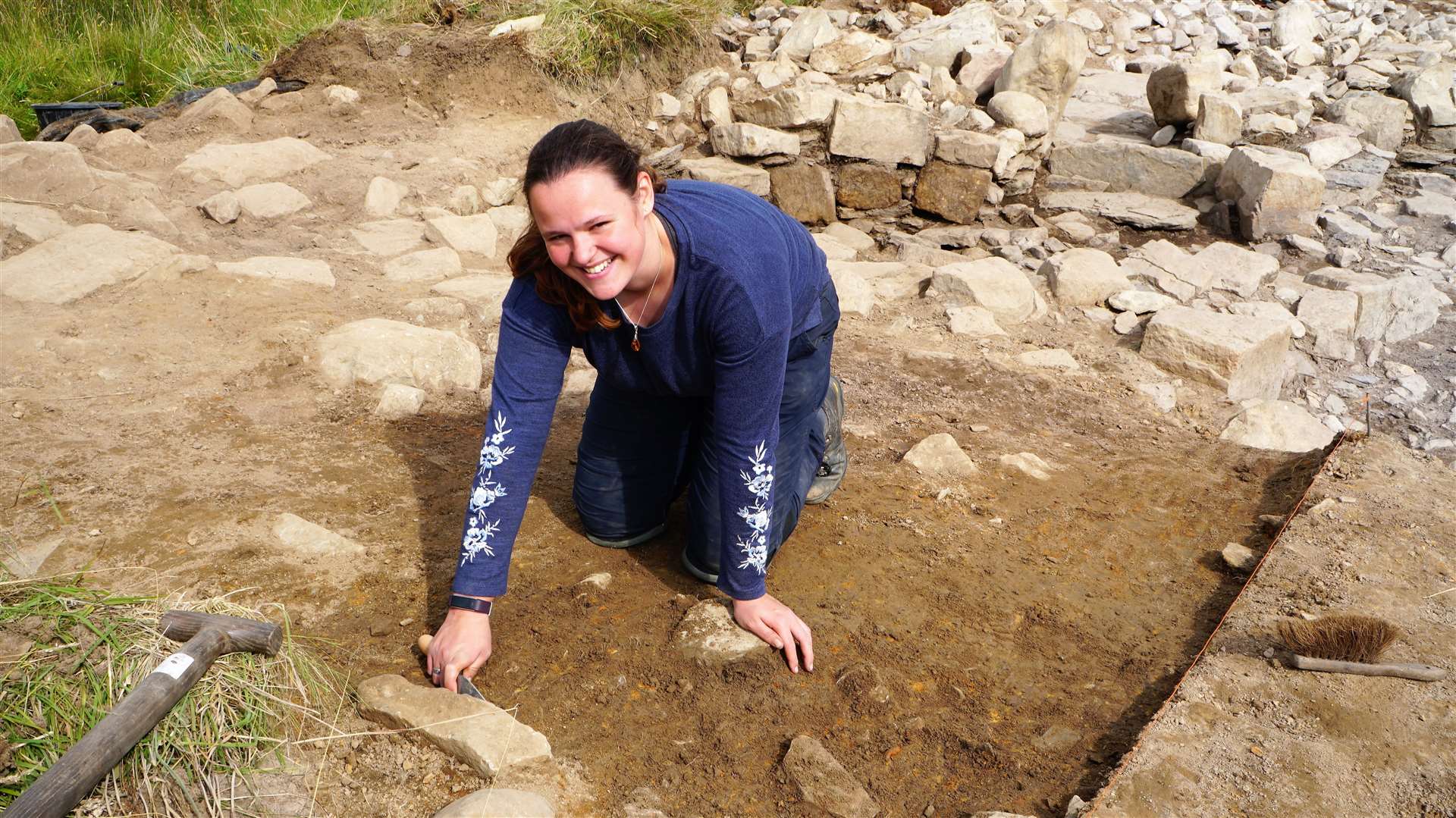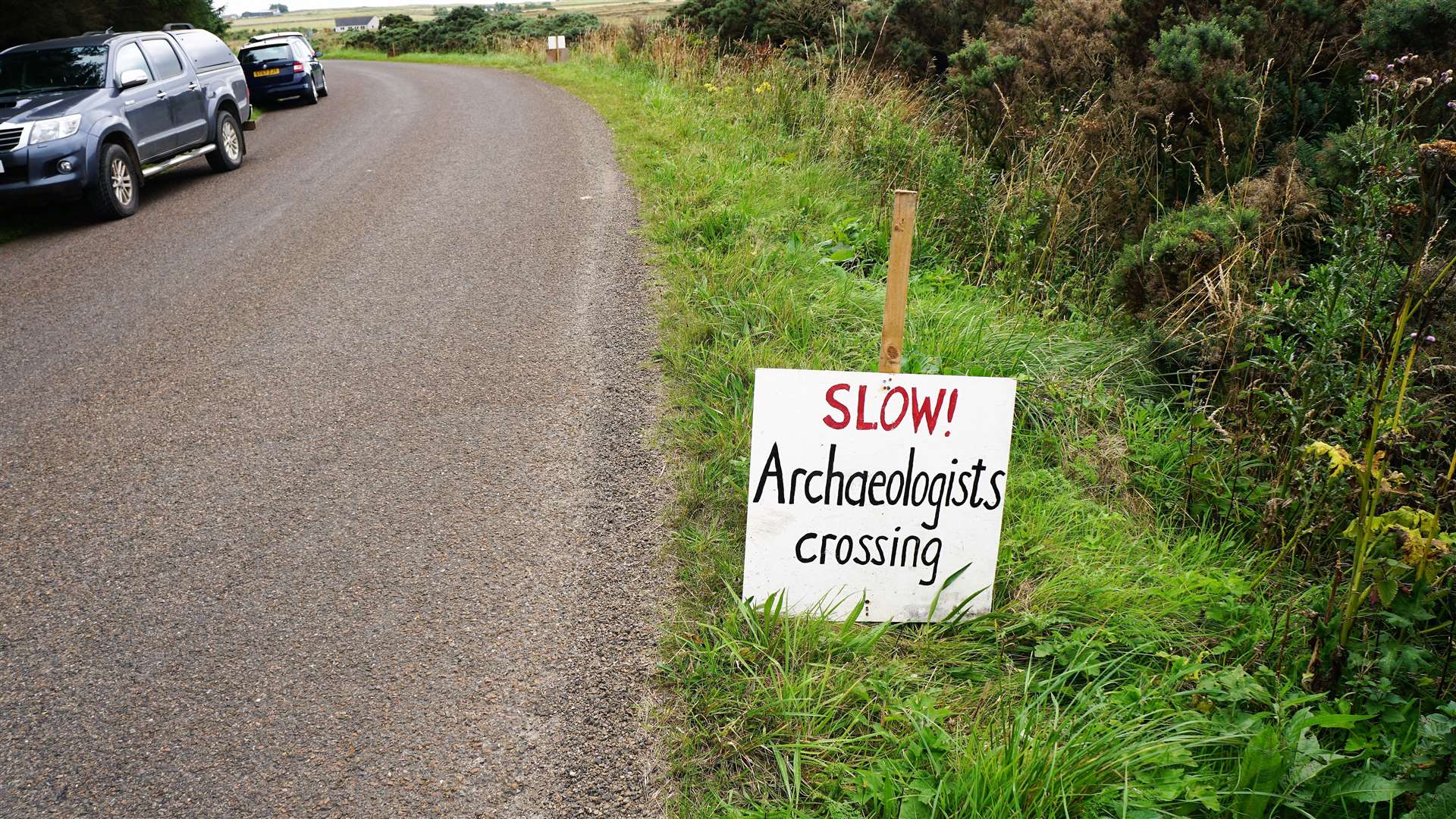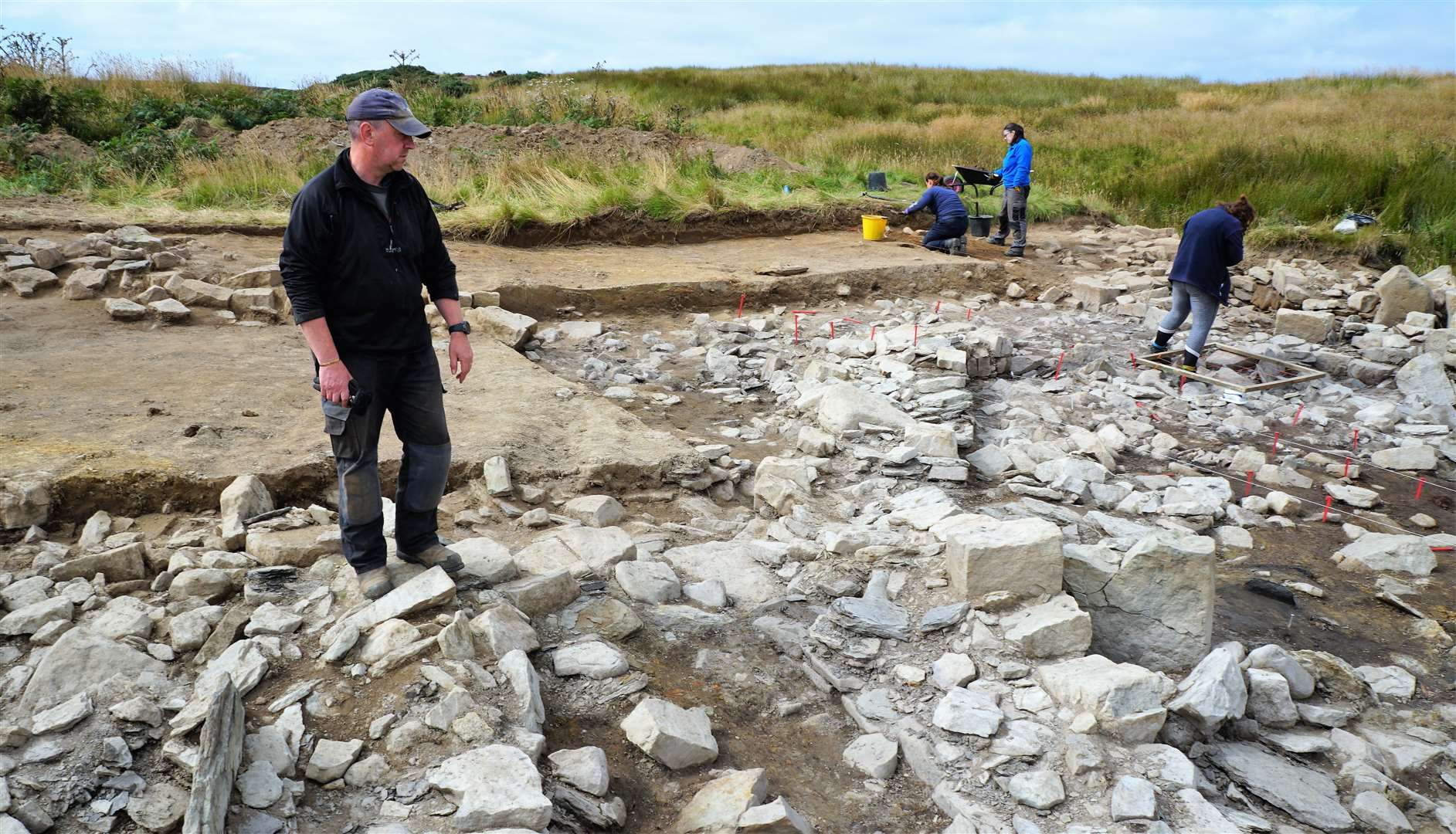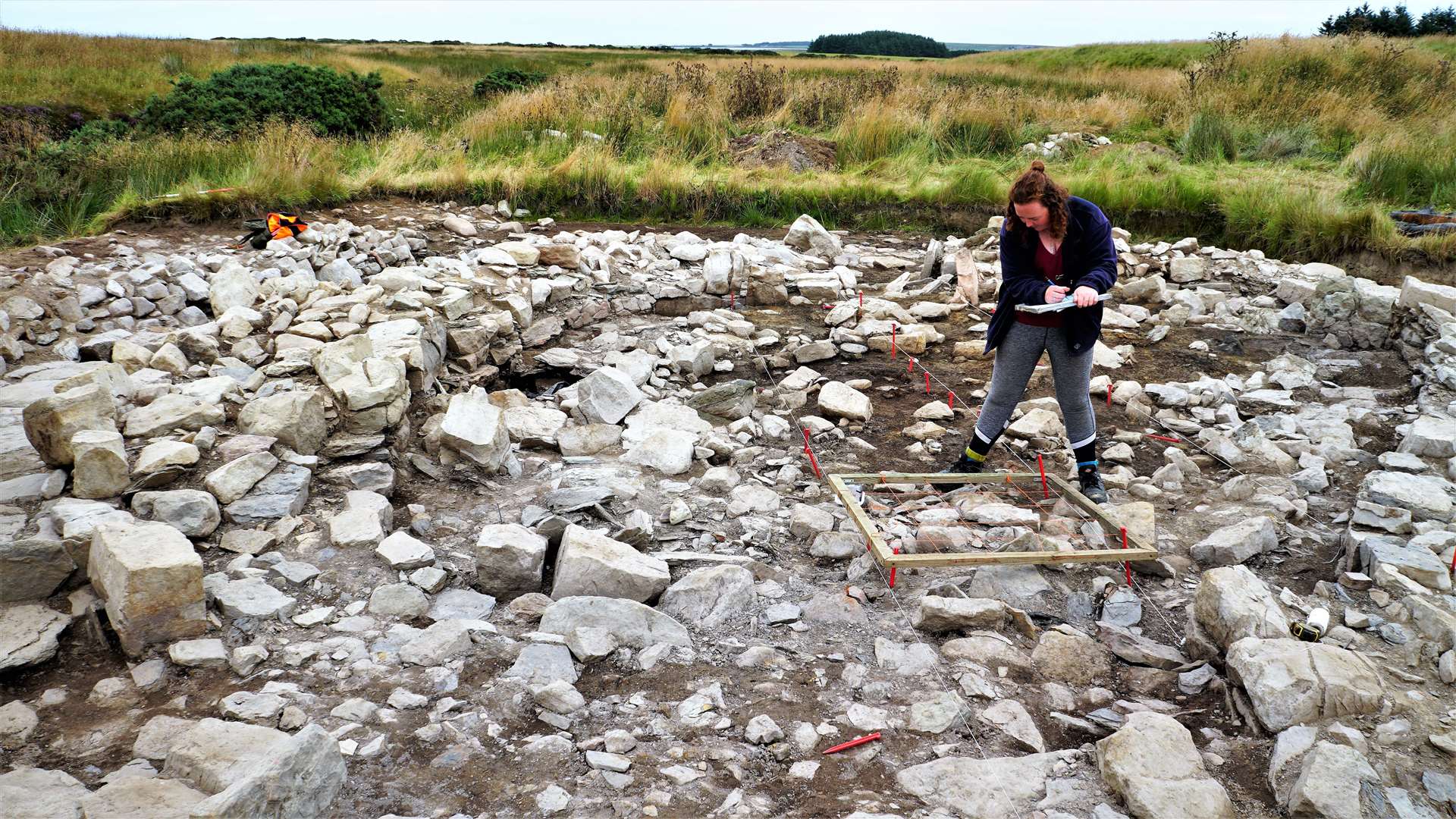 Bobby Friel, another Orca project officer at the site, spoke about an unusual stone with a rippled effect on it that appeared to block off one passage in the structure. "It looks like a coastal stone and it could have been put there because they like the look of it or it's just a good sized stone that fitted in. There are still a lot of questions at the site and we'll have to uncover more to say what's happening."
The team have uncovered four main structures that they denote as A,B,C and D to try and make sense of what is happening. They say that the four elements are "organic" and could merge into one another at later stages of the dig.
Thrumster Estate owner Islay MacLeod was busy on the dig and helping strim a path for visitors and volunteers to access Swartigill. "We welcome local people to come and volunteer or to just visit to see what we are doing," she said.
The work is funded by local Foundation Scotland bodies along with the Lybster and Tannach Non-formal Learning Fund.
Anyone interested in volunteering to help uncover this unique structure can find more information at www.digitscotland.com/events/swartigill-dig-2021/ or email Enquiries.ORCA@uhi.ac.uk
Related article:
Thrumster dig uncovers broch era village
---
Do you want to respond to this article? If so, click here to submit your thoughts and they may be published in print.
---
---
Get a digital copy of the Courier and Groat delivered straight to your inbox every week allowing you to swipe through an exact replica of the day's newspaper - it looks just like it does in print!
SUBSCRIBE NOW
---
---