Think alpaca trek in at Ulbster this weekend
---
Published: 09:02, 21 November 2020
---
Get a digital copy of the Courier and Groat delivered straight to your inbox every week
---
---
With lockdown limitations affecting us all how about taking the family for a fun trek with some friendly alpacas this weekend?
There isn't much that can be done about the weather of course but if you have a fine morning like last Sunday's then it's a perfect time to head along the A99 to Ulbster Alpaca Trekking.
Simon and Dena Miller have been running Ward Croft for the past six years where they live the "good life" in the idyllic Caithness countryside along with a variety of sheep, ducks and alpacas.
They decided to move from Wick and build the farm from a barren patch of hillside. It's a "constant struggle", as Simon admits, but the couple are obviously delighted with the results of all their hard work.
The alpaca is a species of South American camelid mammal that is similar to, and often confused with, the llama. Though they may look similar, Simon explained that alpacas are much gentler creatures and very easy for children to handle under guidance.
All precautions are taken on the tour and the first port-of-call involves dipping your welly boots into a trough of disinfectant to stop infections being brought onto the farm.
"We've been doing it roughly two years now, said Simon in reference to the special alpaca tours run from the farm. "But we hadn't really been pushing it until lockdown finished."
He said that "building the herd dynamics" takes a long time. "It's not like we buy a whole pile of them and throw them in a field. There are matriarchs in the group and we have younger ones who follow the older ones."
The work that he and Dena have put into developing the herd and the relationships between the animals is now at a point they are happy with and feel confident to take the business forward.
The alpacas that the visitors met last Sunday morning and led around the Ward Croft fields were males. Three adults took their young children along and all said they thoroughly enjoyed the experience and would come again.
Gallery1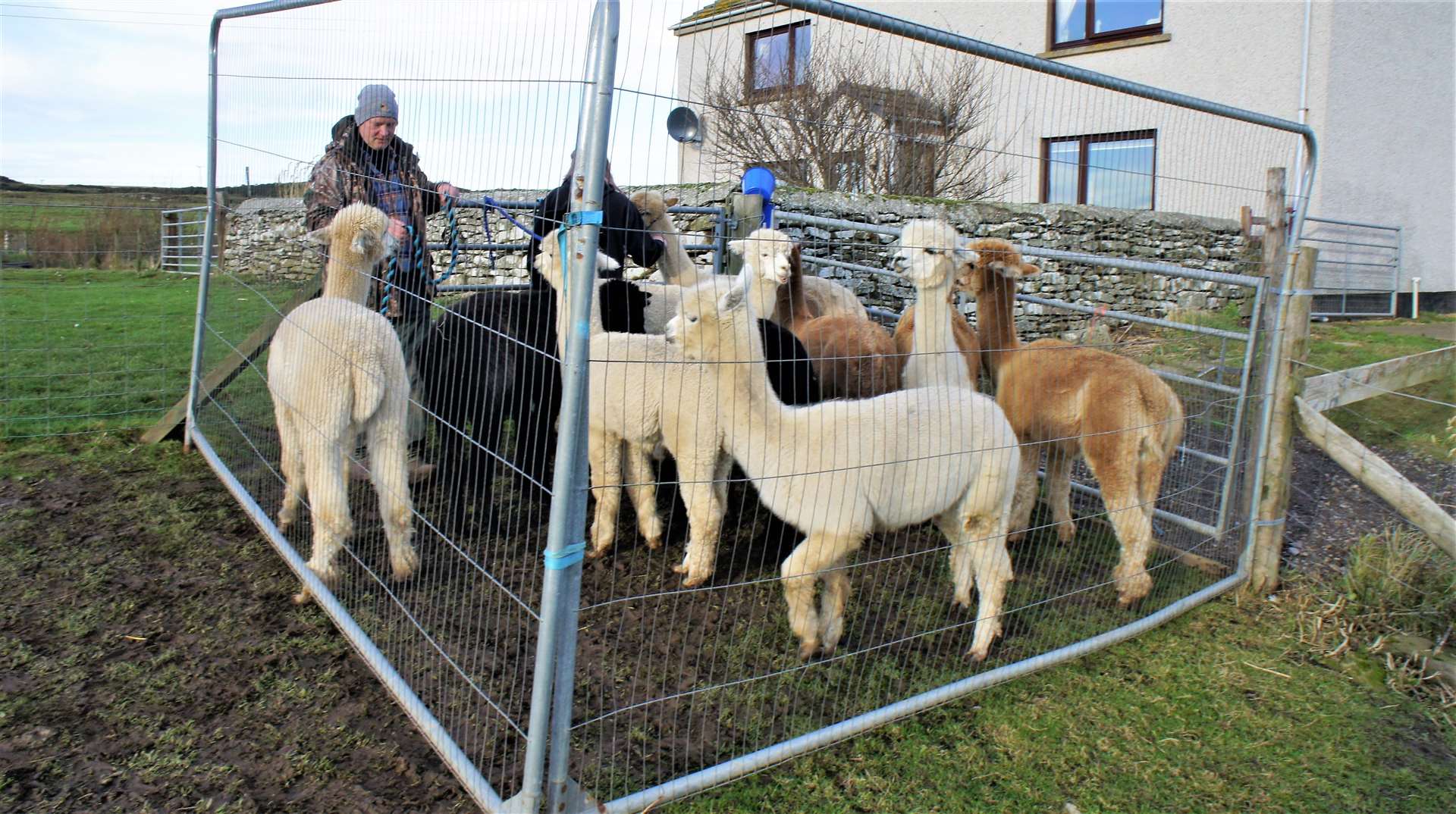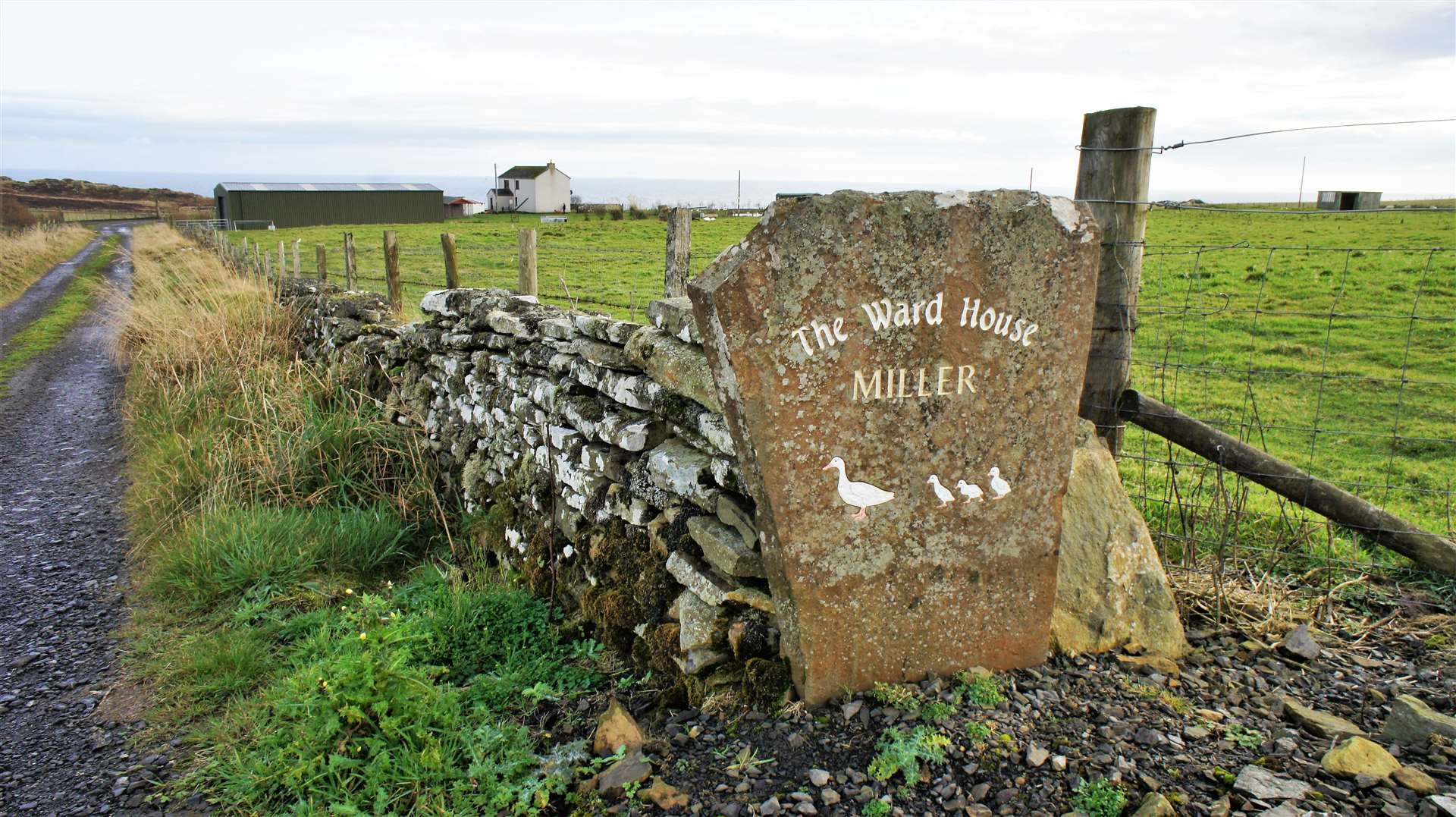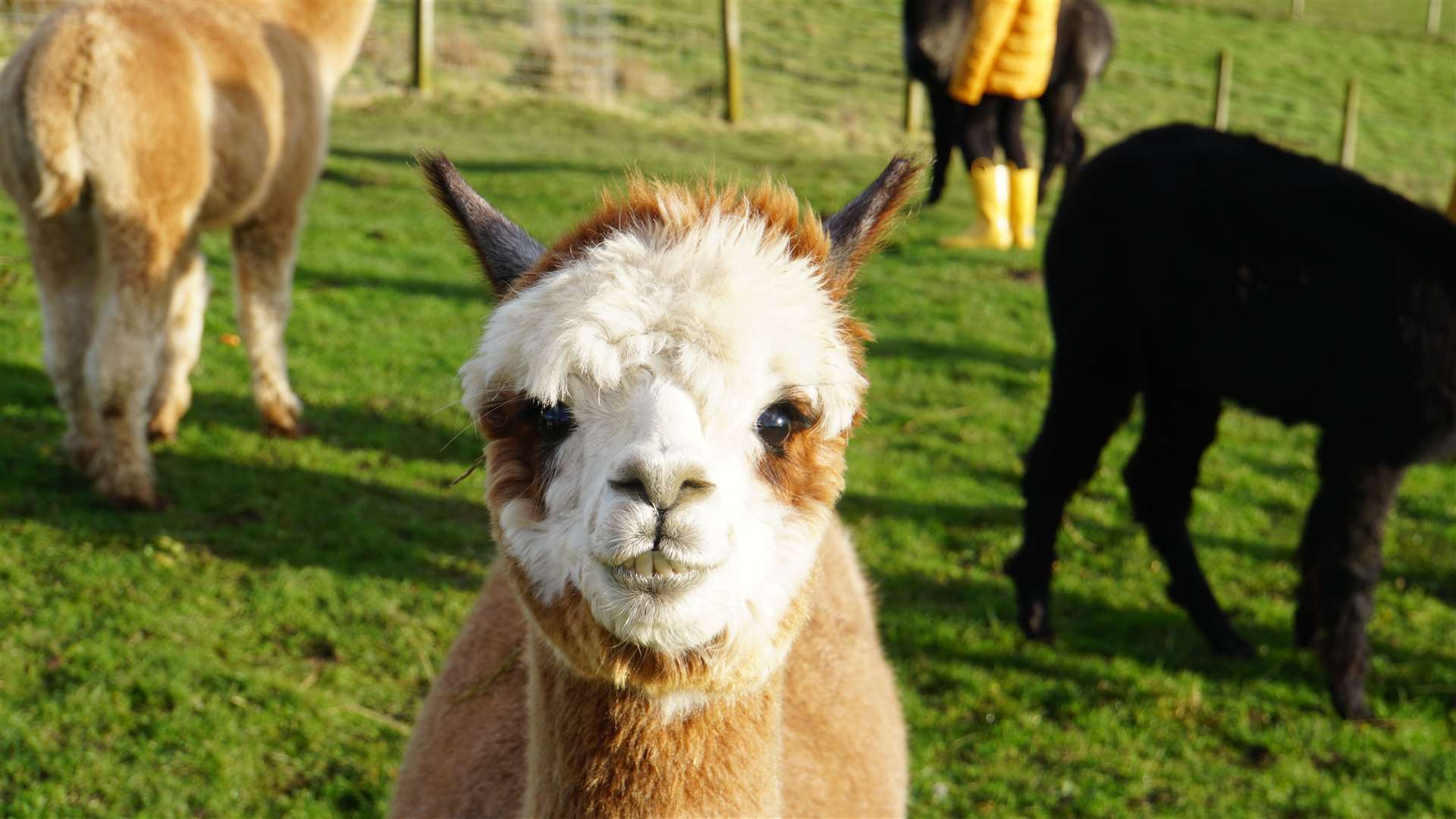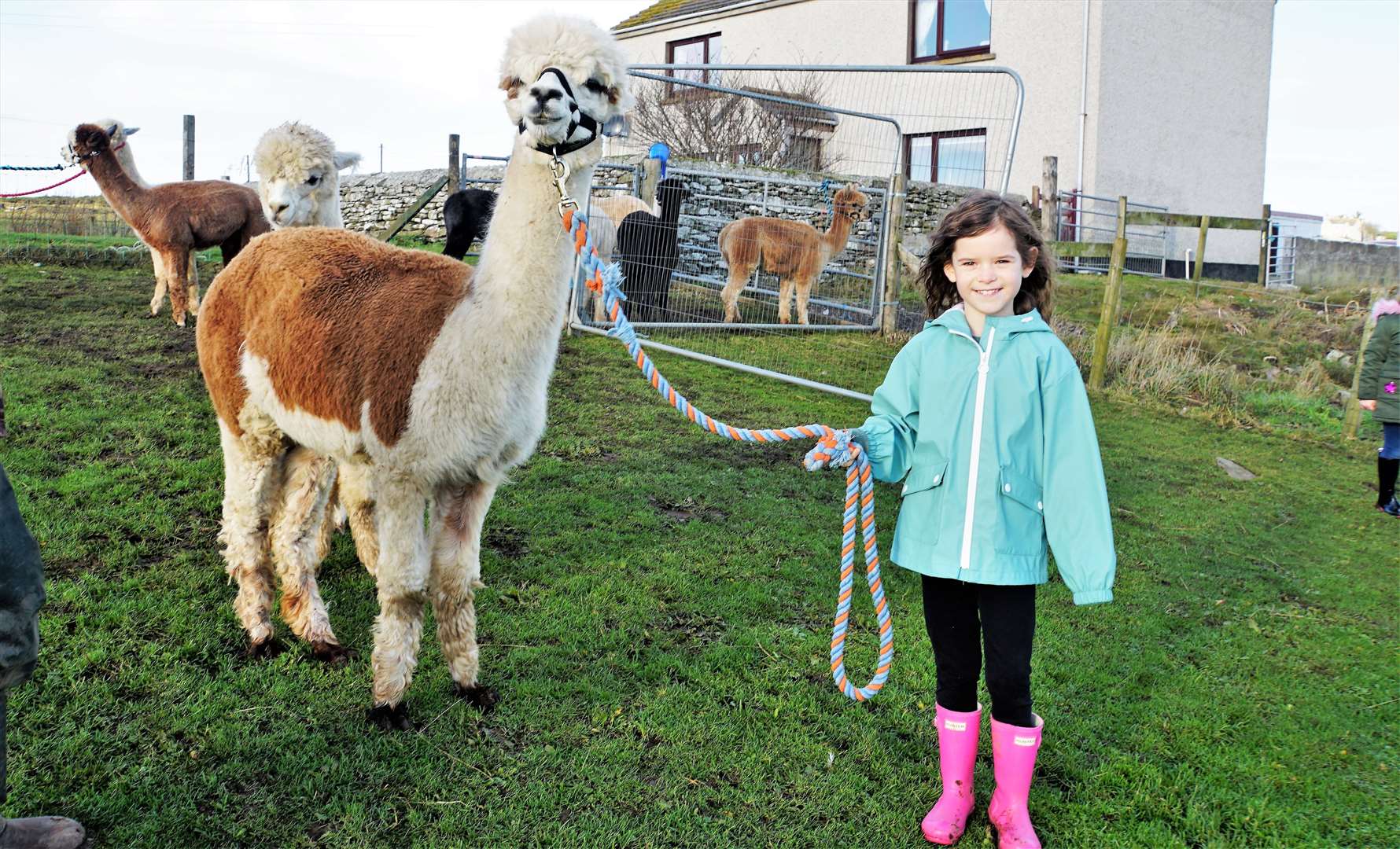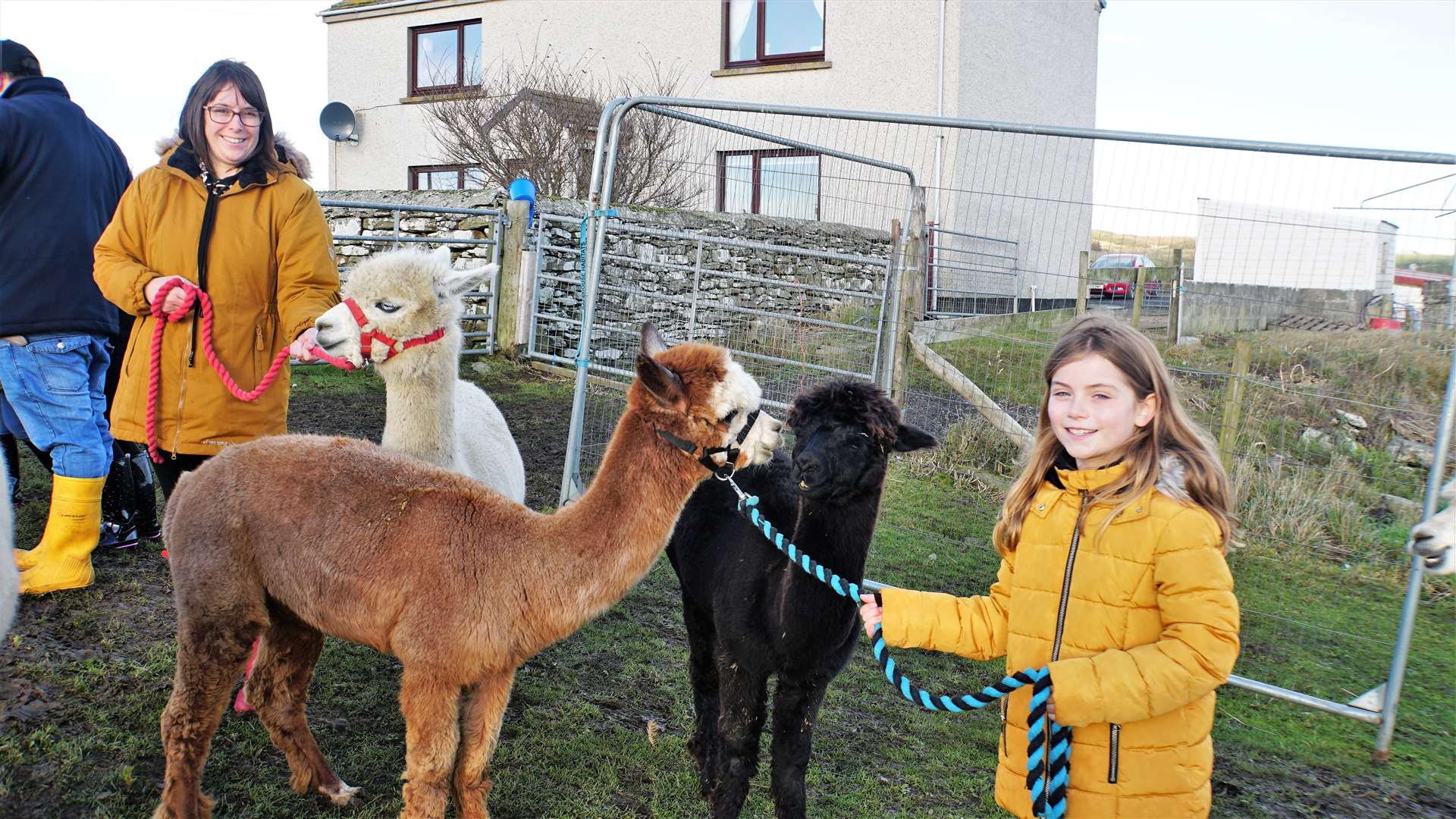 One little girl called Olivia admitted she was a bit scared of the alpacas at first and wanted to go home but within 10 minutes she had completely changed her mind and loved them so much she wanted one as a pet.
Her little sister Ava said the family have two dogs at home. "Taking him for a walk is a bit like a puppy as he keeps pulling," she laughed.
Dena said the walk is suitable for all ages of children. "We ask people to come along with wellies and warm clothing and that's about it."
She said that children can feel a bit intimidated to begin with as the alpacas are a "little inquisitive and in people's faces" but they very quickly warm to them.
"Llamas are totally different and like to spit for fun but the alpacas are much gentler."
Gallery1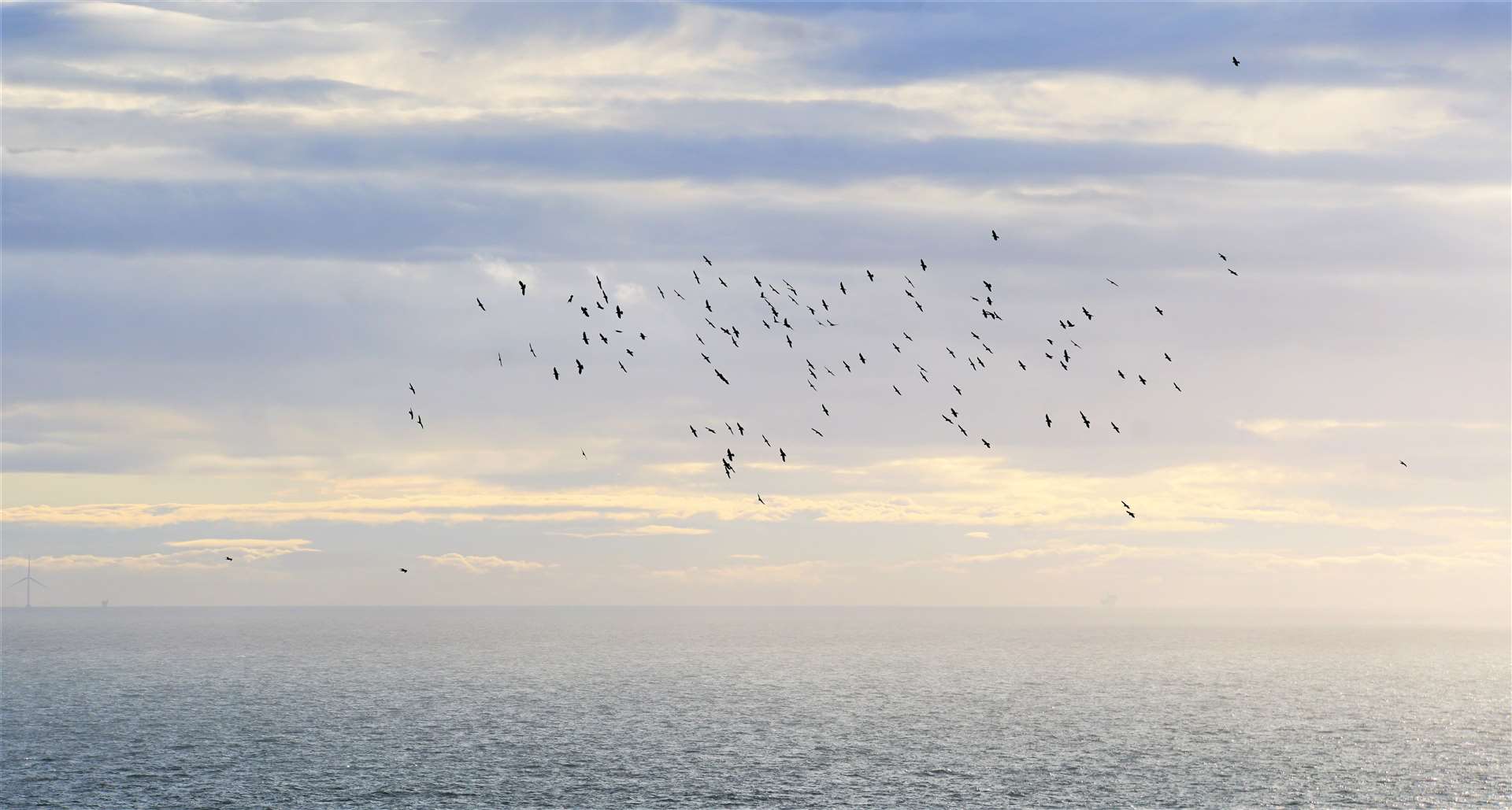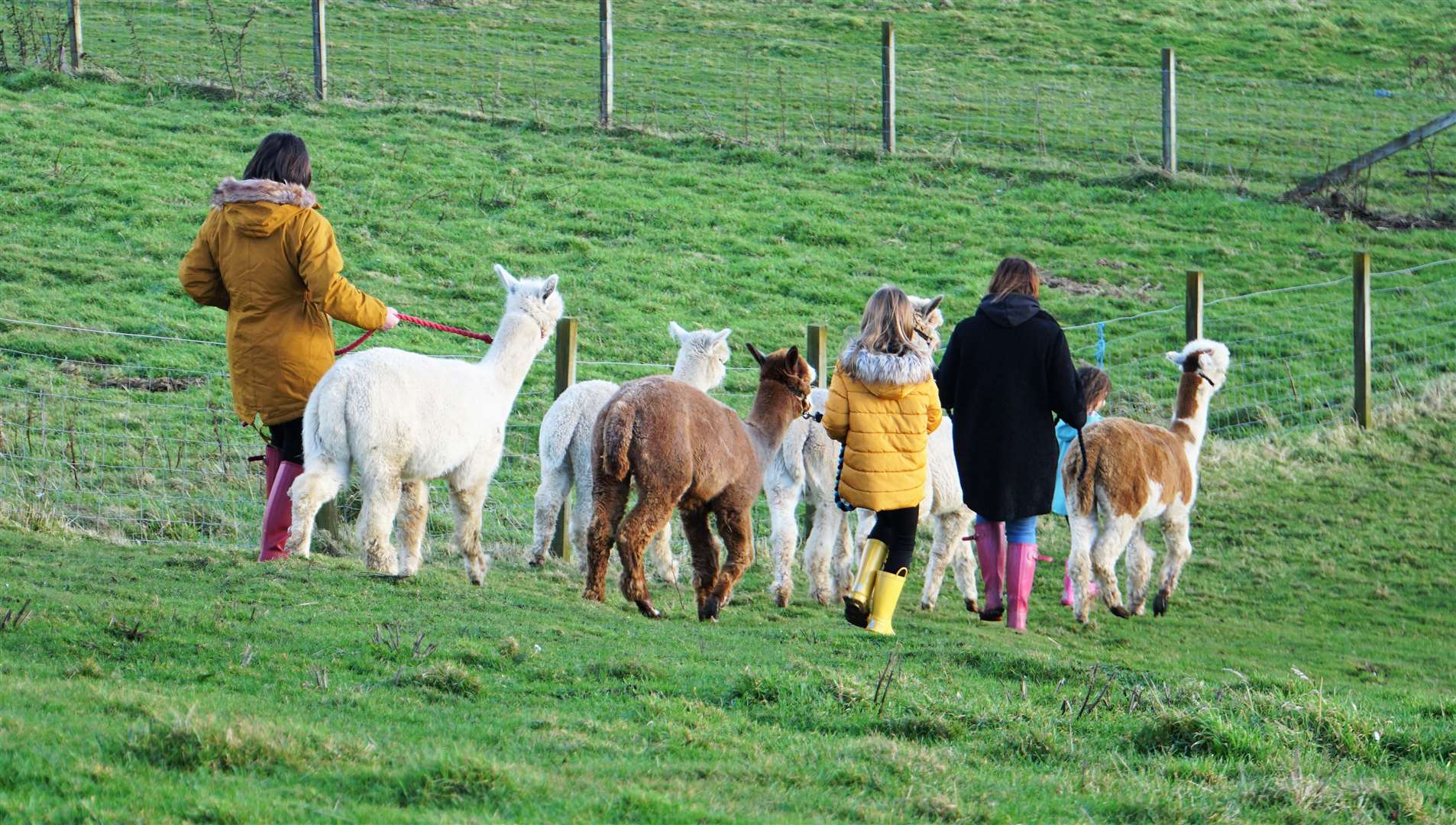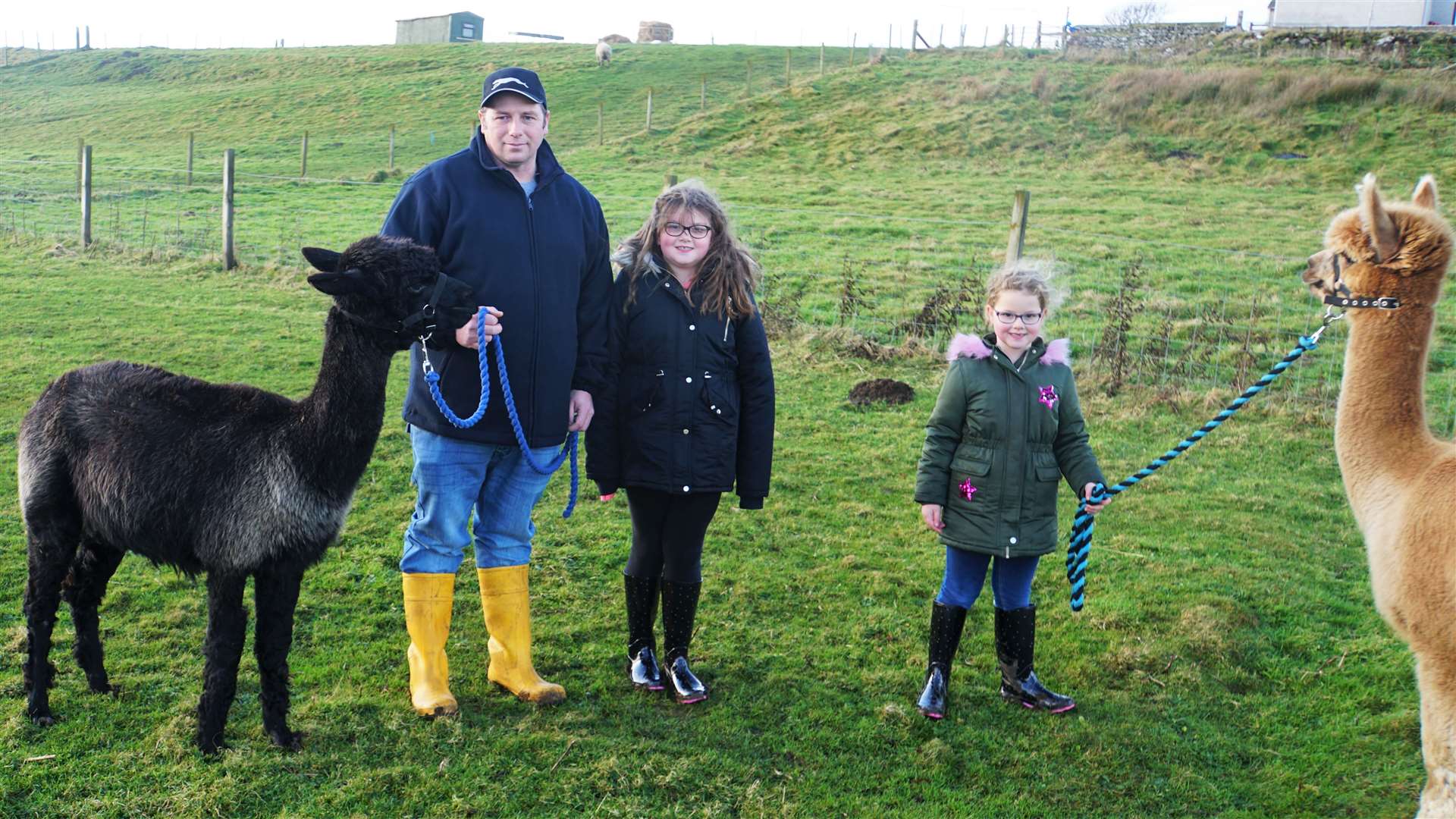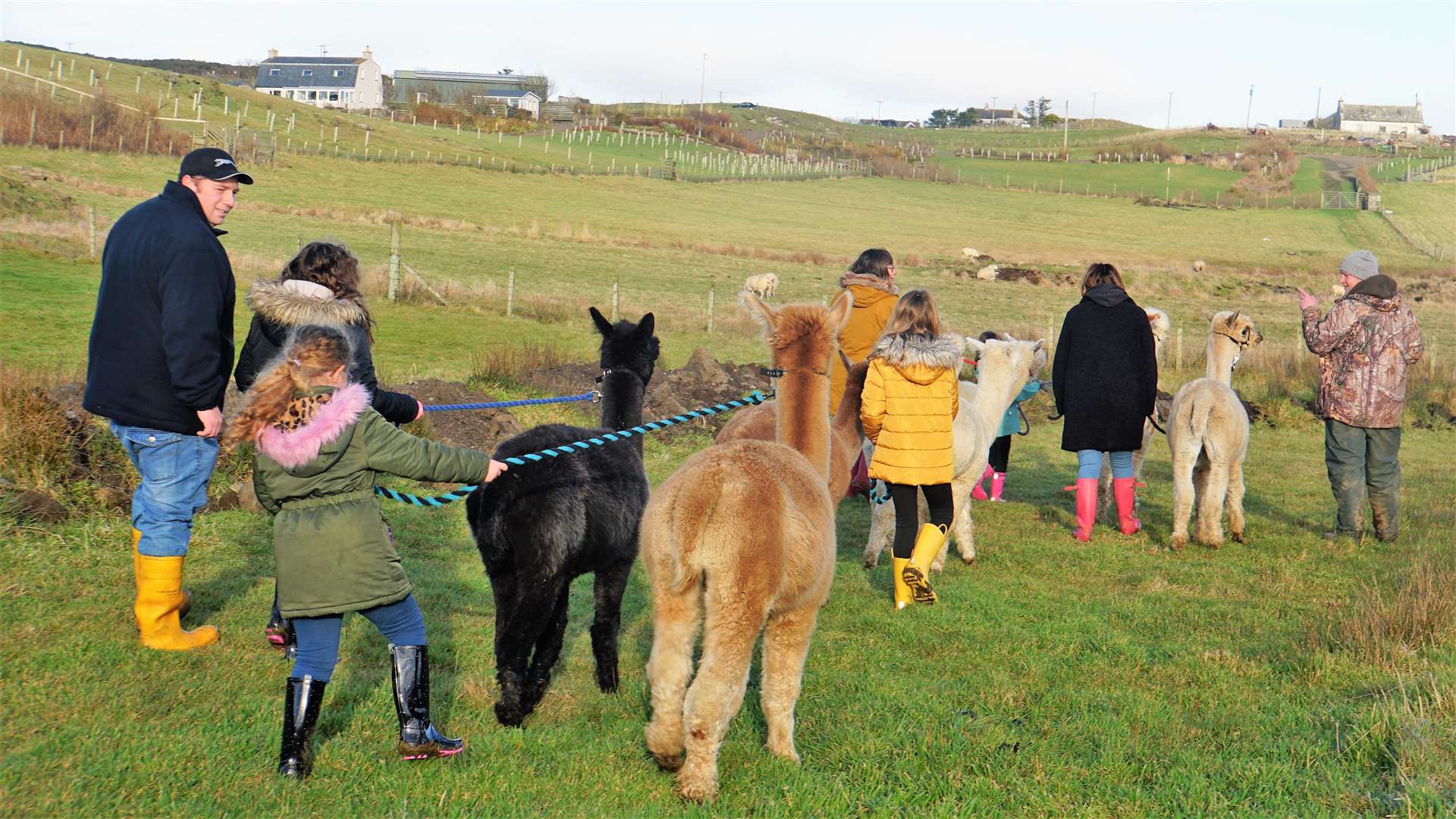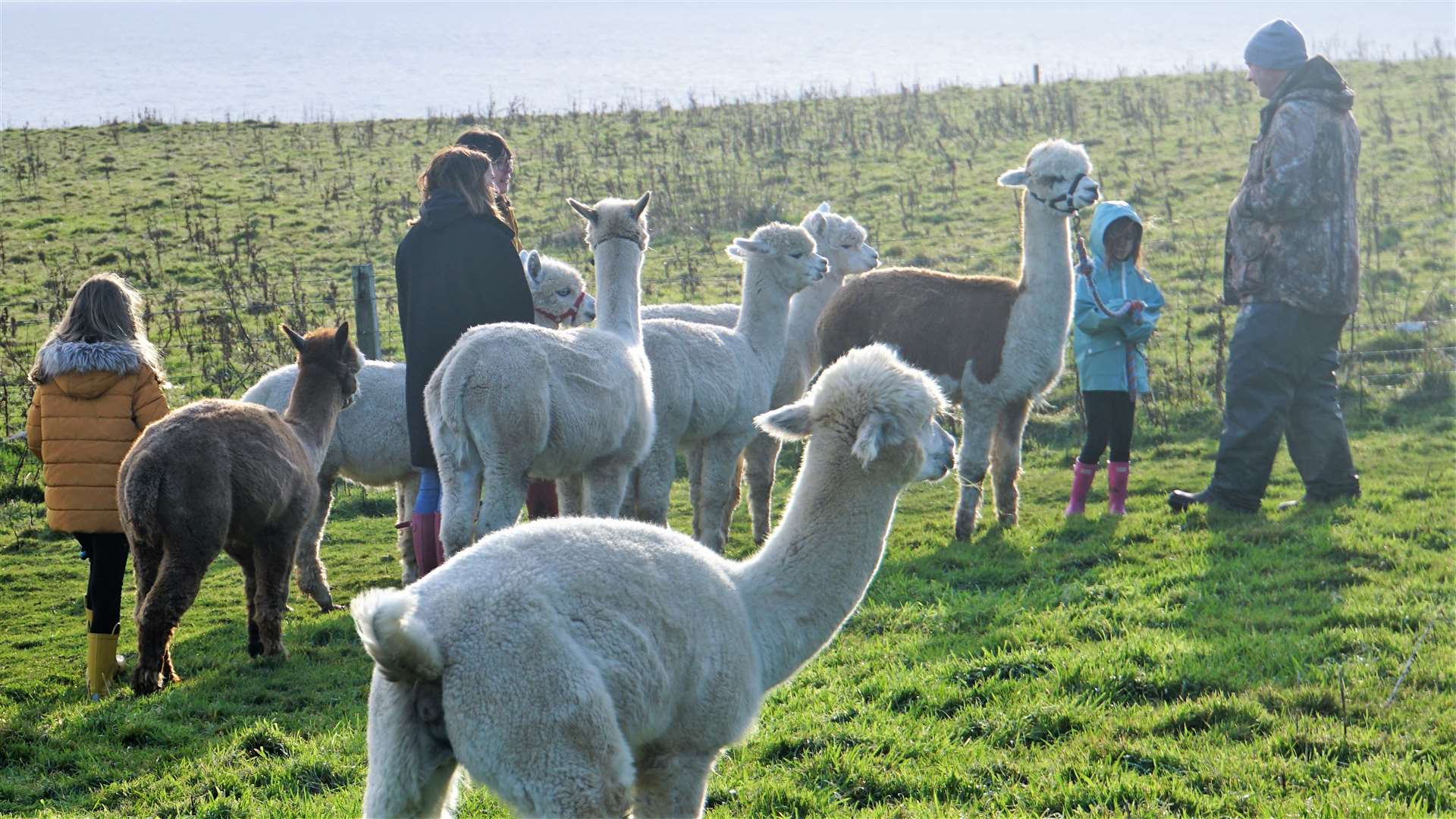 Simon explained that alpacas originally hail from high-altitude ground in the South American Andes. "Their feet are actually made for climbing and they're in such high altitudes that they live above clouds and aren't used to rain." For that reason, they need to be taken inside when heavy rain is forecast as their wool does not contain lanolin to protect them like a sheep. They're also used to more sunshine than they can get in Caithness, unsurprisingly, so have to be given a special vitamin D supplement every month.
The couple have 18 alpacas at Ward Croft at the moment and have sourced another 10 to join them in the near future. The six females they have at the top field are hopefully pregnant too, said Simon.
"We have them for fleece production and also for the trekking." The couple have been supplying specialist wool for some years from their Teeswater sheep which is highly sought after. They have traded their wool locally and globally for use in high-end fashion garments.
There are also 48 ducks in a field with a pond that separates the male and female alpacas.
All part of the 90-minute tour was a chance to feed the ducks and then see the female alpacas partake in one of their favourite activities – rolling in a dust bath.
"It's a fossilised algae they give to chickens to get rid of ticks and mites. They love rolling in it and it's a natural way of treating them rather than using chemicals," said Simon.
Gallery1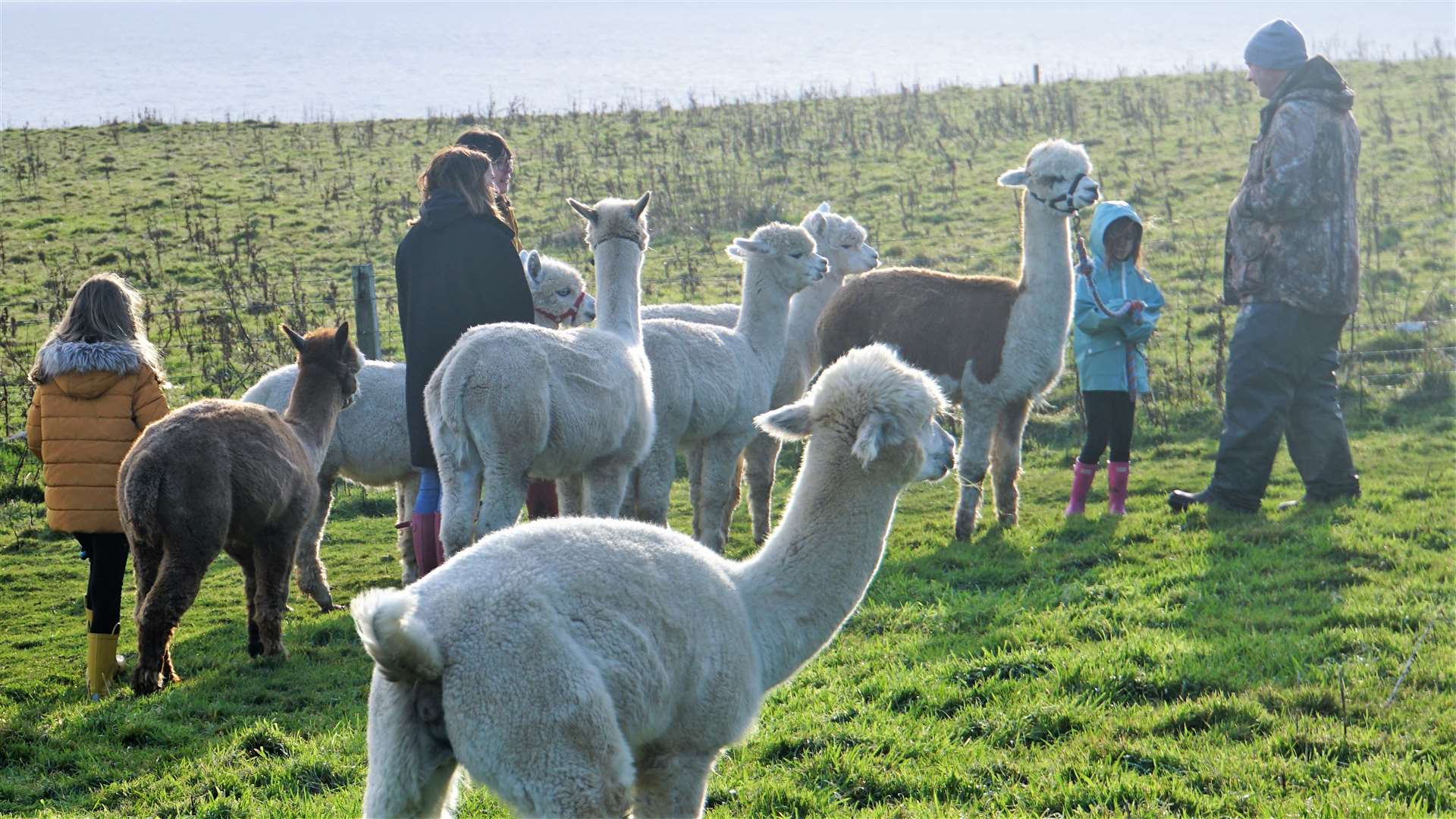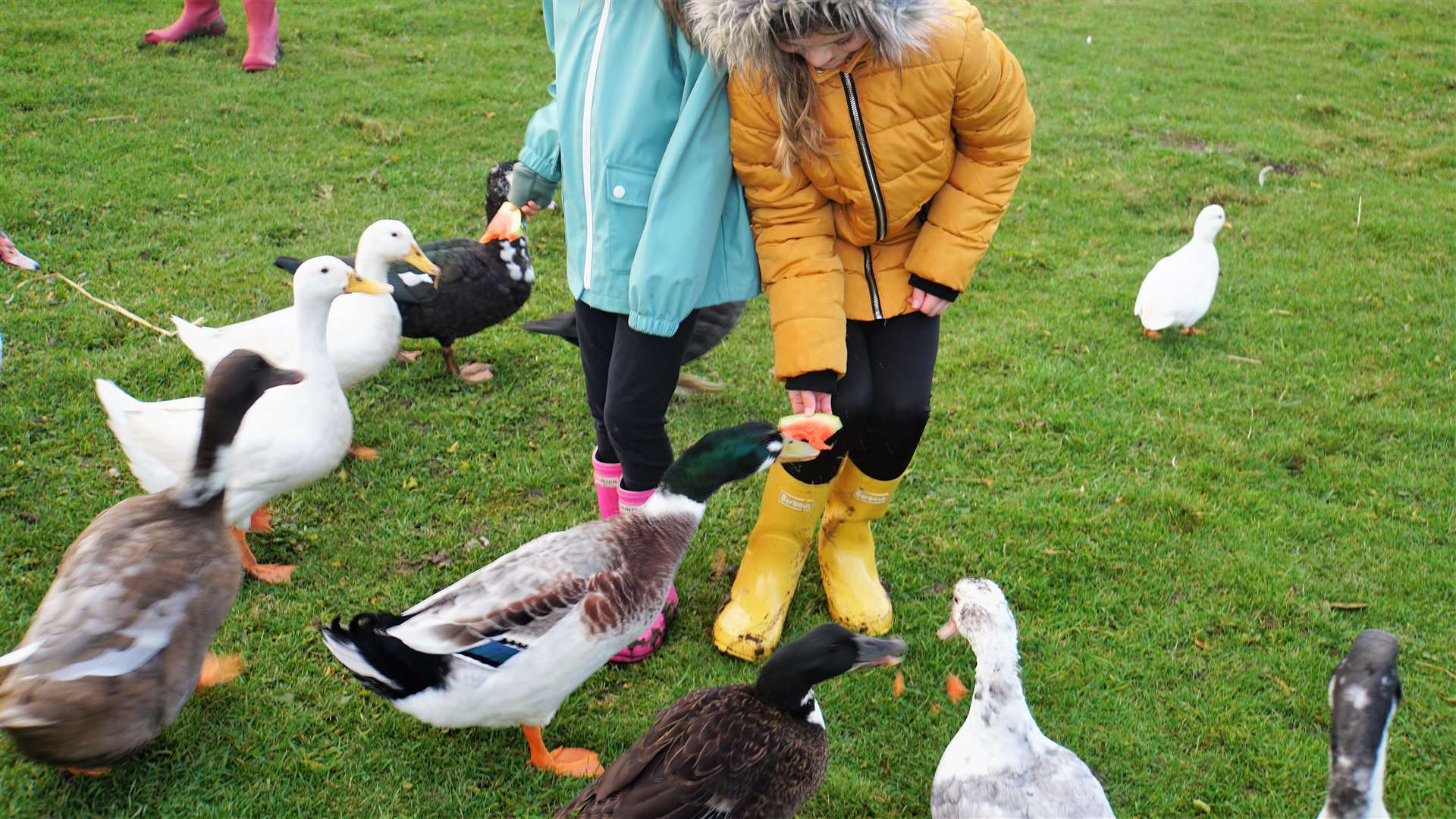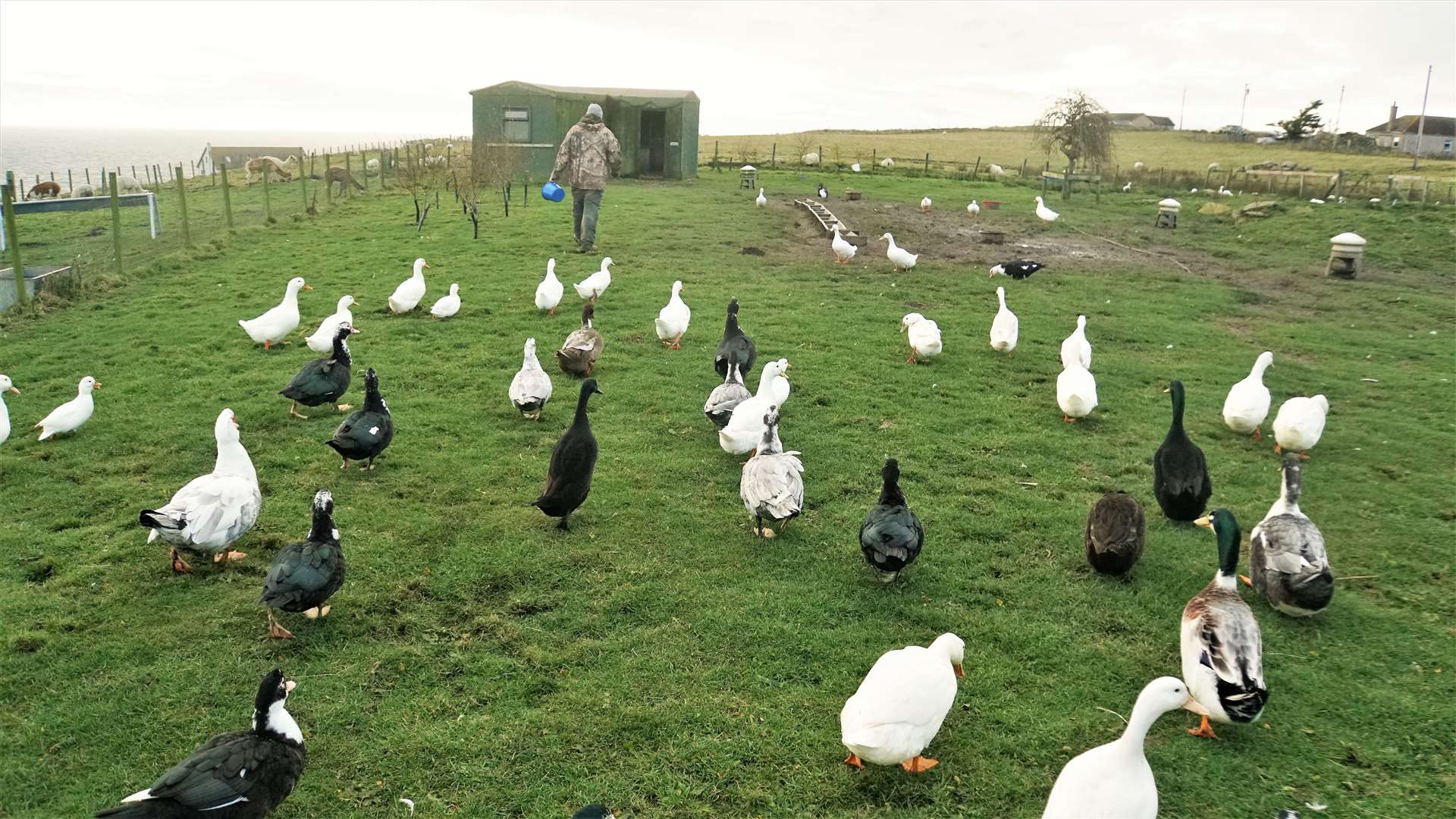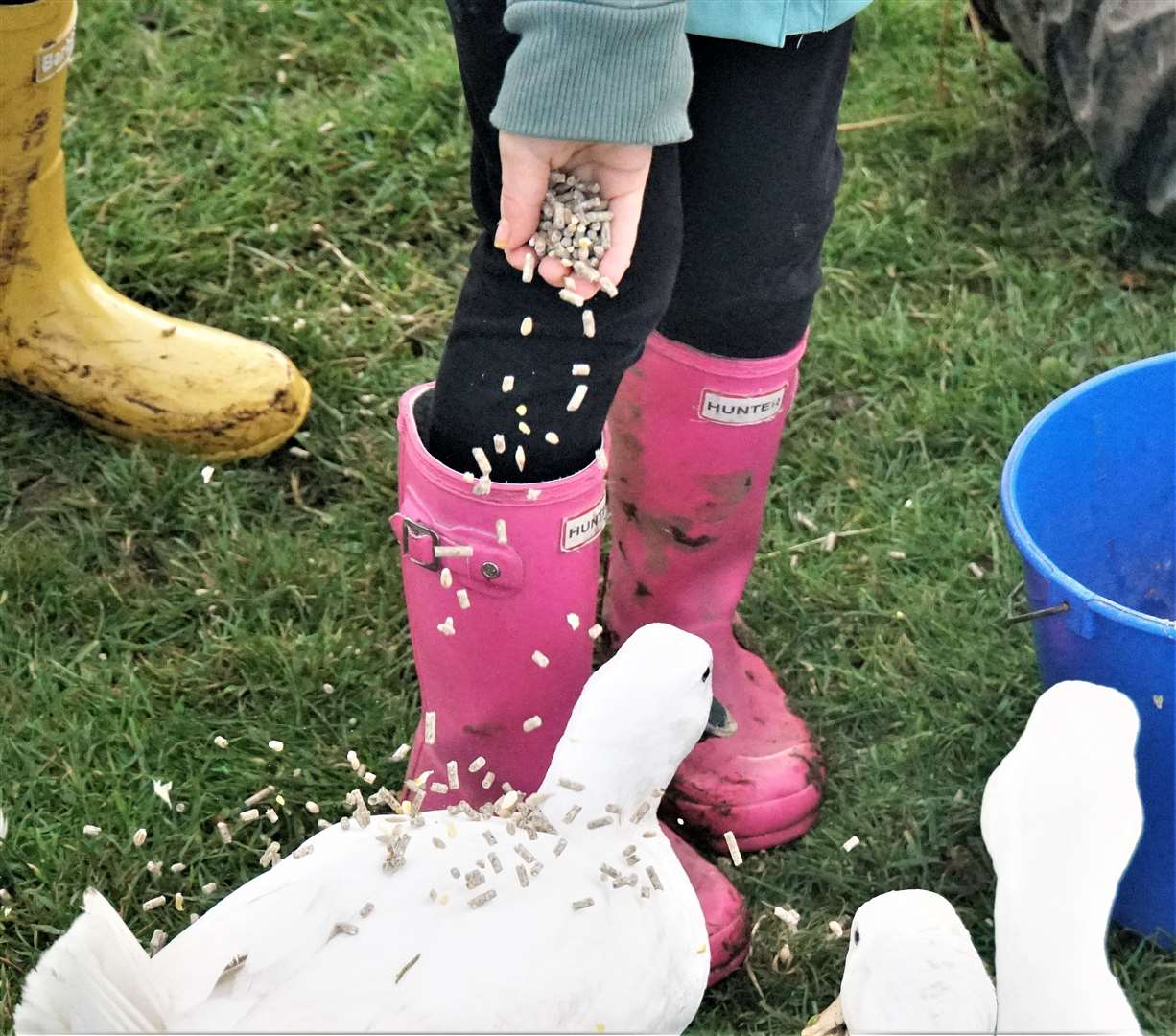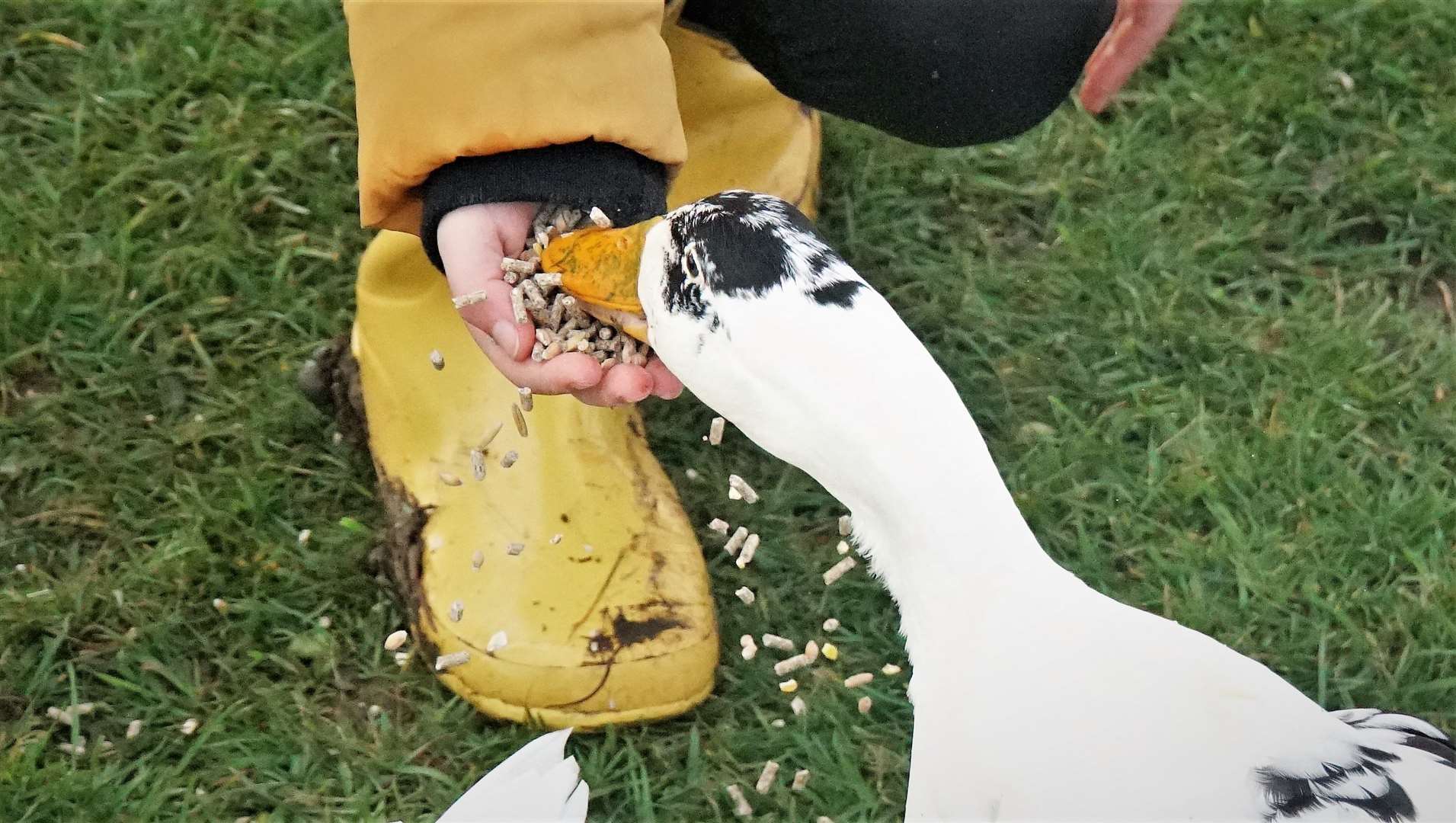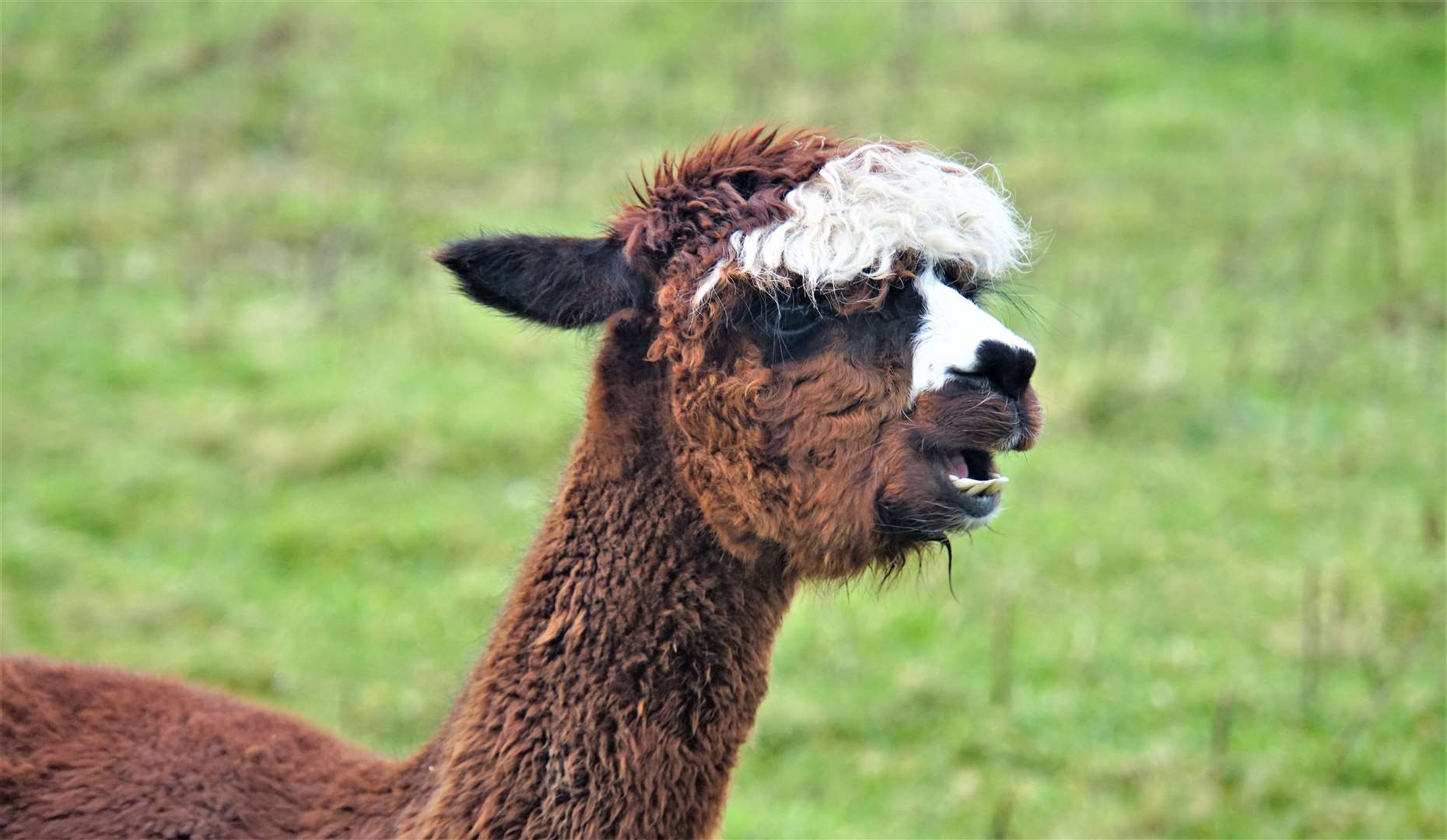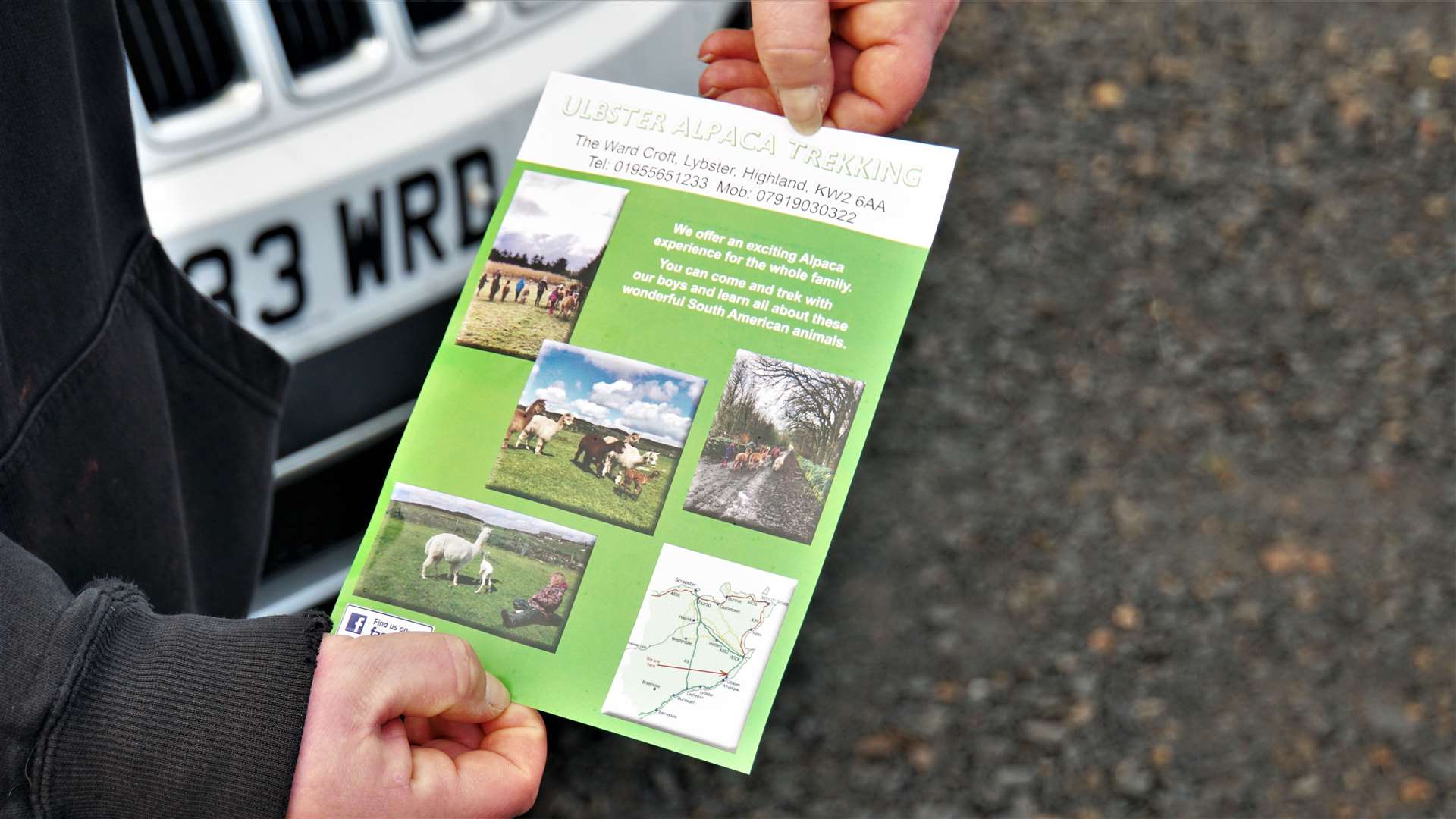 Nine-year-old Rhea Taylor from Thrumster said she had met the alpacas before and would love to have one as a pet some day.
Her mum Ruth said: "They came over for her birthday and she loved it.
"We've been on this walk a few times and it's great for children and adults alike. We never tire of coming and we learn something new each time."
For further information and to book a tour visit the Facebook page at this link www.facebook.com/Ulbster-alpaca-trekking-2390234671250239/ or call 07919 030322.
Could Freedom the lamb become SNP mascot?
---
---
Having trouble getting out to pick up your weekly newspaper?

Get a digital copy of the Courier and Groat delivered straight to your inbox every week and read the full newspaper on your desktop, phone or laptop.
SUBSCRIBE NOW
---
---