Beast from the East returns as 'Pest from the West'
---
Published: 14:48, 05 April 2021
| Updated: 14:55, 05 April 2021
---
Easier access to your trusted, local news. Subscribe to a digital package and support local news publishing.
---
---
Gale forces winds and snow have returned to Caithness in a two-day blitz reminiscent of the Beast from the East weather system in 2018.
The easterly polar air mass that hit in March 2018 was much more severe than the last two days – dubbed the "Pest from the West" by one social media user – but power cuts, road accidents and wind damage have, nevertheless, been reported across the county. The Met Office's yellow warnings are in place from 4pm yesterday until 10am on Tuesday with winds of up to 70mph forecast.
Wick weather watcher Keith Banks said: "Winter made a vengeful riposte across Caithness and other parts of the far north during Sunday afternoon and evening as a gale force 8 westerly, veering north-westerly wind sourced increasingly bitter Arctic air from as far away as Svalbard, and northern Greenland.
"In Wick, gale force 8 west to north-westerly winds, were punctuated with damaging gusts in the storm force 10 category during the afternoon, with a peak gust a peak gust of 60mph occurring shortly before 3pm. Temperatures plunged rapidly as the cold air started to dig in after 3pm."
The high winds ripped roofing material from above the library of the East Caithness Community Campus yesterday afternoon and sections could be observed flapping along the top edge of the building.
Gallery1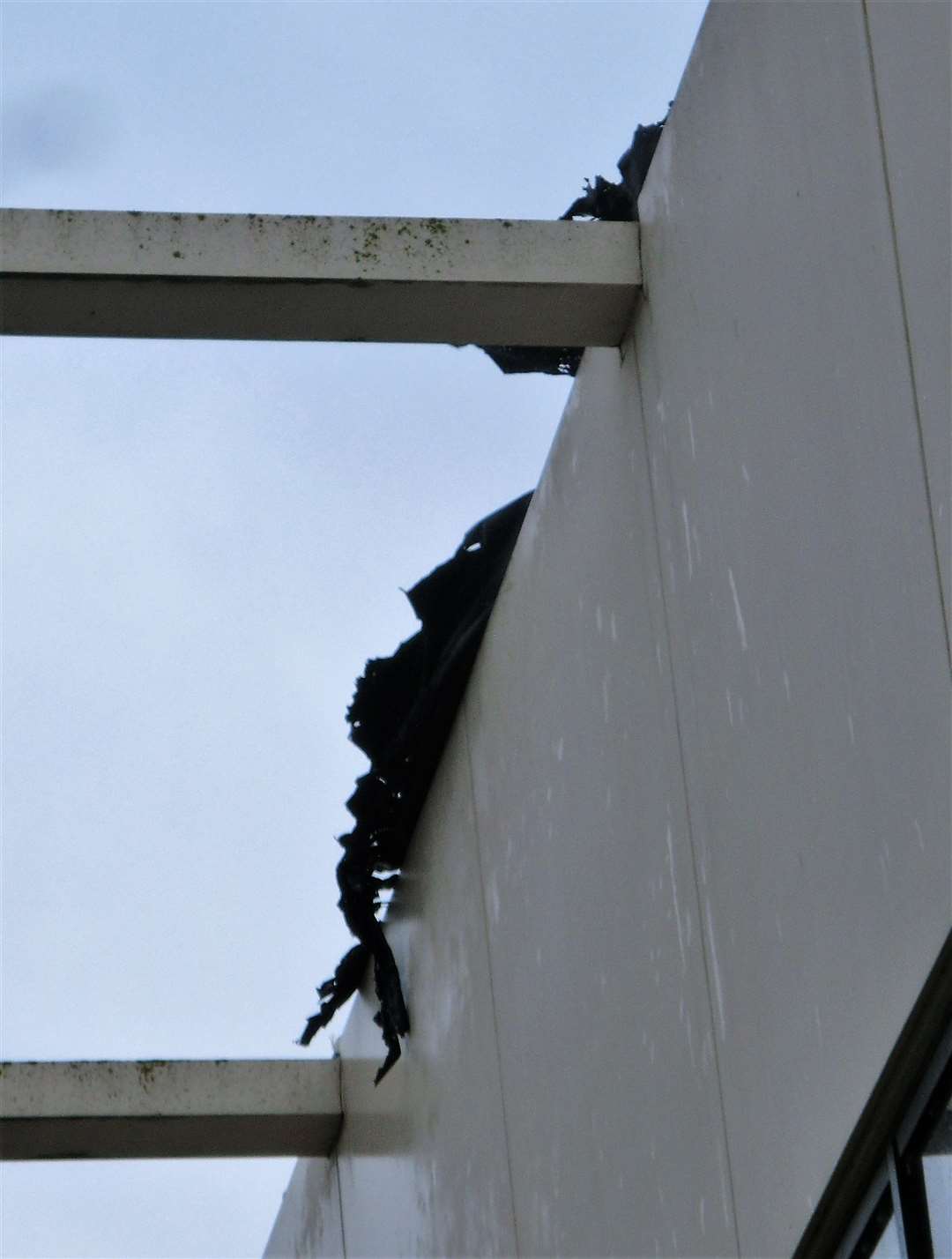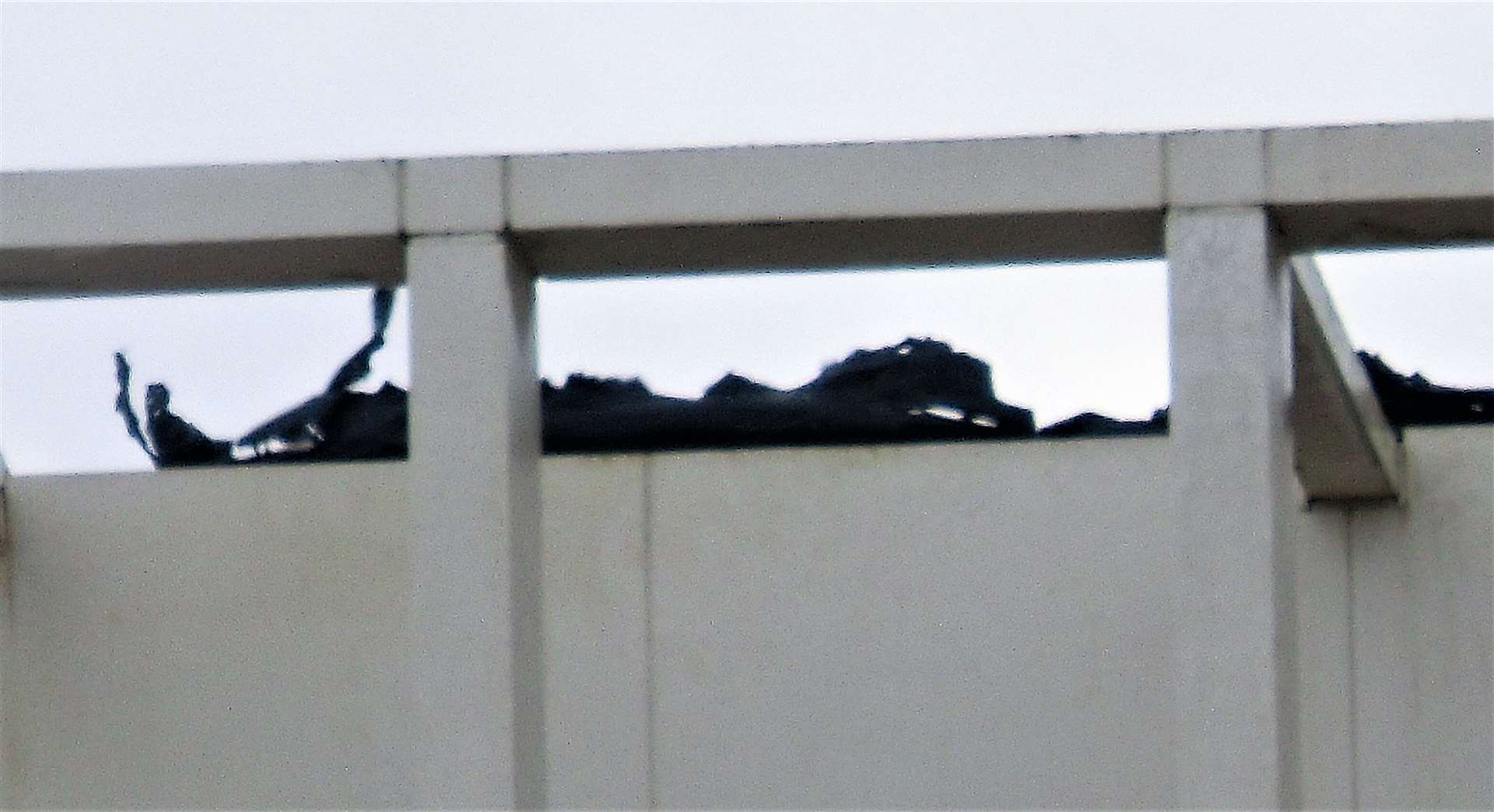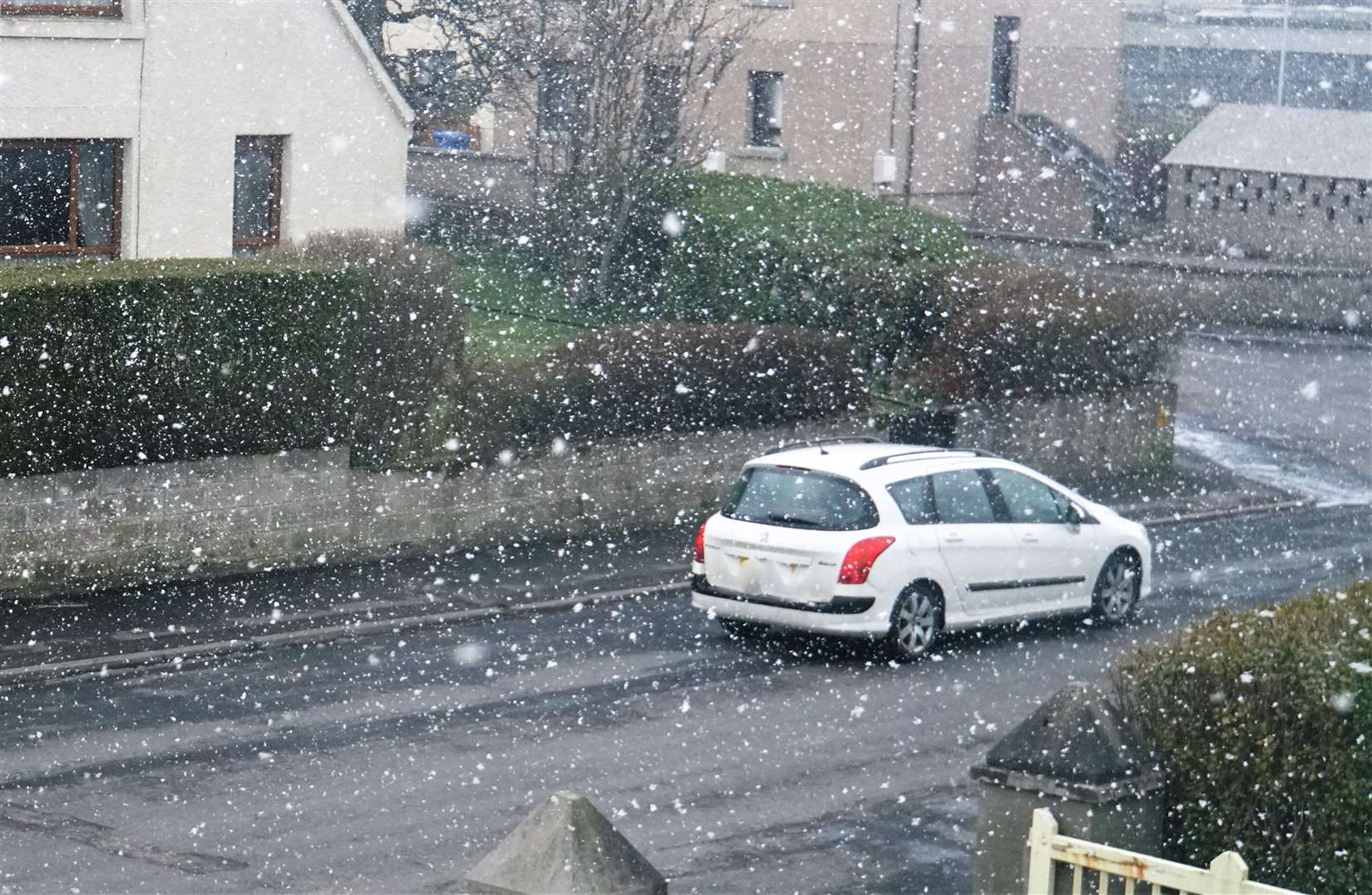 A lorry jack-knifed in the wintry conditions while negotiating a bend at Latheron and smashed through a dyke.
A Police Scotland spokesman added: "Around 7.35am on Monday, 5 April, we received a report of a one vehicle crash involving a lorry that had become jack-knifed on the A9 at Latheron.
"The road was closed for a short time to allow for recovery of the vehicle and fully reopened around 9.05am."
In Wick, what appeared to be a minor road accident was observed on Francis Street shortly after noon today and traffic through the town was briefly held up.
Trains were affected too with the 6.18am Wick to Inverness service terminating at Helmsdale, while the 7am Inverness to Wick service proceeded no further north than Dingwall.
At 8.10pm last night, the safety equipment on the SSEN electricity network in the Wick area detected a fault and temporarily turned the power off to 5200 nearby properties.
Around the same time, energy provider received calls at its customer contact centre to informing it of damage to one of its wooden poles and overhead lines near Spittal.
Within seven minutes of the fault being detected, teams in the control centre were able to restore supplies to all but eight properties, and these remaining customers were restored in stages over the course of the night/early morning.
A spokesperson from SSEN Distribution said: "We would like to apologise to our customers who were affected by this power cut and assure them our engineers did all they could to restore supplies as safely and as quickly as possible."
Mr Banks said that temperatures in Wick "plummeted spectacularly" from a seasonally above average high of 11.7C – noted during the early afternoon – down to a penetrating minus 3C by the end of Sunday evening.
Gallery1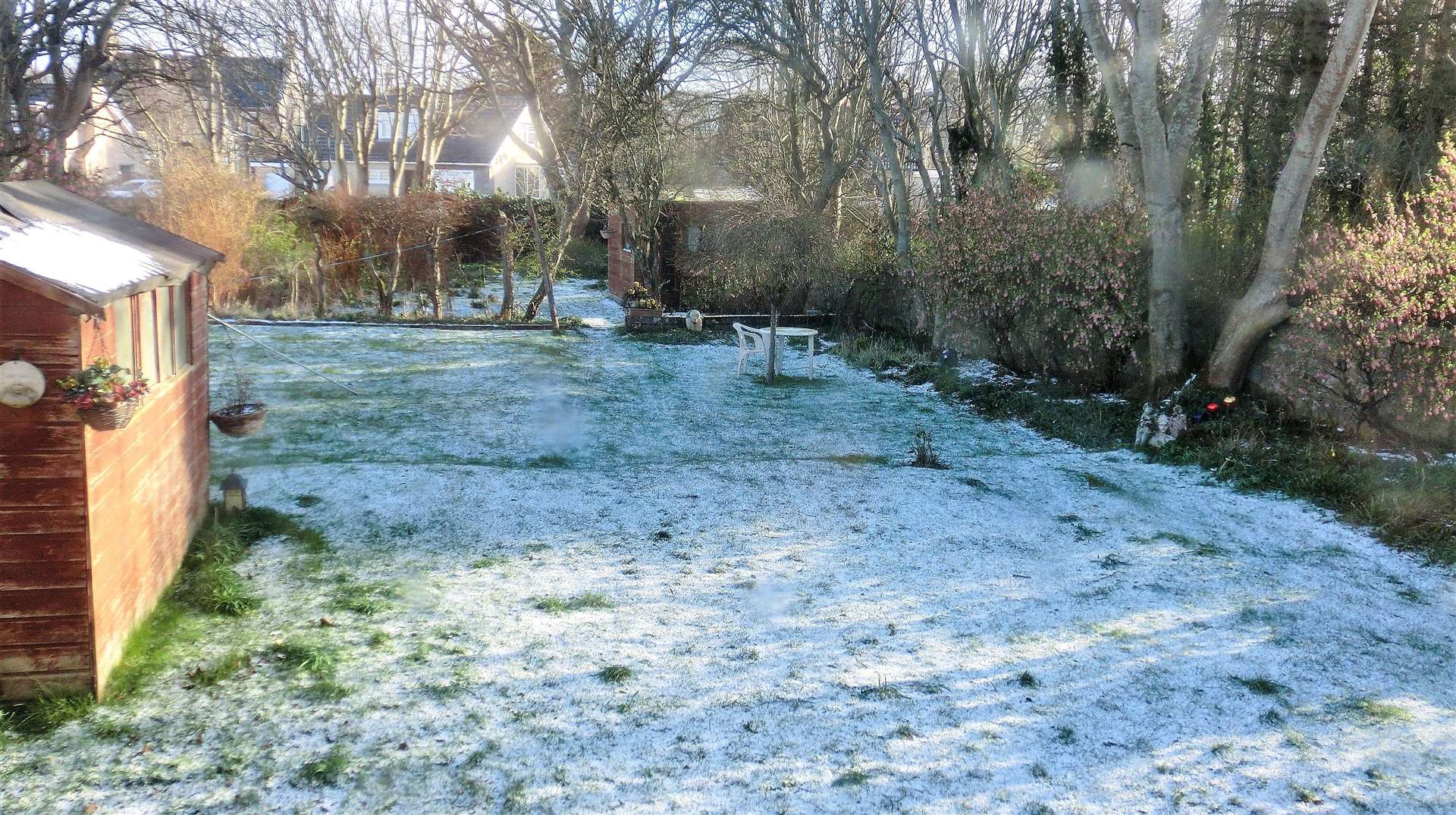 He added: "Add on the force 7 NW wind and it would have actually felt more like minus 12C for those who ventured away from their firesides. Wintry spells similar to this one are certainly not unusual here in Caithness during April. Indeed, the local term for such events are the notorious 'shochad storms'. Overnight air temperatures in Wick fell to as low as minus 3.6C.
"During Monday there have been frequent snow showers with temperatures in Wick struggling to reach 1.0C, with wind-chill values in the town in the range minus 7C to minus 8C, in the force 6 to 7 north- westerly winds, that have gusted up to severe gale force 9 in the showers."
Related News: A9 reopened again at Latheron
Related News: Caithness and Sutherland warned to expect further snow showers after Met Office issues new yellow alert for much of the Highlands
---
Do you want to respond to this article? If so, click here to submit your thoughts and they may be published in print.
---
---
---