Emotions high at Remembrance Sunday parade in Thurso
---
Published: 15:25, 13 November 2023
| Updated: 18:12, 13 November 2023
---
Easier access to your trusted, local news. Subscribe to a digital package and support local news publishing.
---
---
Click here to sign up to our free newsletters!
A cold but sunny Sunday morning in Thurso created a fine backdrop to the annual Remembrance parade at the town's war memorial.
The great and the good assembled along with the various services and members of the public who were all there to pay tribute to those who paid the ultimate tribute during times of conflict – the Royal British Legion Scotland's (RBLS) Thurso branch acted as custodian of the event.
Provost of Thurso, Cllr Struan Mackie said: "Across Caithness, Remembrance Sunday was observed with respect and care. And thanks must go to the Royal British Legion branch and their organisers for their efforts and ongoing support for the veteran community.
"It is an honour for me and my council colleagues to represent this community and to lay a poppy wreath at the war memorial on behalf of those in Thurso and Northwest Caithness.
"This year, I chose Psalm 23 as my remembrance message for the council wreath.
"When armed service personnel are stationed far from home in foreign lands, and in times of trouble, they are assured that God is with them. A shepherd who will deliver them to still waters, a promise eternal, that will never be broken.
"Amongst the horrors of war that are being shown on our television sets daily, we must never forget that the freedoms in this country have been hard fought and won. So many were never returned to their families and friends, but instead delivered to Glory.
"Freedom is not free and we should never forget the sacrifices made by the armed service men and women of Great Britain and the Commonwealth. We will remember them."
Fellow councillor with Thurso and Northwest Caithness, Ron Gunn said: "Along with Thurso provost, Cllr Struan Mackie and Cllr Matthew Reiss, I attended a very well supported Remembrance parade in Thurso.
"The parade led by Thurso Pipe Band set off from the Royal British Legion and marched to the war memorial where, following a Remembrance service, watched by a large crowd, wreaths were laid by the various organisations.
"The parade and members of the public then moved to St Peters Church where the Reverend David Malcolm conducted an excellent service. Everyone was then invited to the British Legion for a welcome plate of soup and refreshments."
Cllr Gunn sent out a "big thank you" to the local RBLS branch and others involved in arranging the event.
Thurso and Northwest Caithness councillor Matthew Reiss said: "Once again Thurso came together to remember those who made the ultimate sacrifice. On Remembrance Sunday it's so beneficial to us all to remember and be grateful."
Chairwoman Thelma Mackenzie was in attendance with Bert Macleod and Iain Gregory to represent Thurso Community Council (TCC). Mr Macleod laid the wreath on behalf of TCC.
Speaking after the parade and church service, Mrs Mackenzie said: "It was heart-warming to see such a large crowd, representing all age groups, in attendance on this solemn occasion, and to see the community coming together to pay their respects."
Mr Gregory, associate member and secretary of TCC, said: "I think that huge credit is due to RBLS Thurso branch, for a superbly organised commemoration, which was respectful, dignified, professional, and highly moving. It is humbling to recall the sacrifices made by so many, on our behalf, and we shall always remember them."
Jackie Dodds, Fishermen's Mission area officer for Caithness and Orkney said: "On Remembrance Sunday I represent the Royal National Mission to Deep Sea Fishermen, and I am honoured to do so. It's important that we never forget those that sacrificed so much so that our freedoms are protected, because those freedoms came at a price."
RBLS Thurso branch president, Simon Middlemas read out Binyon's lines and the Kohima Epitath. After the event, he said: "We had a terrific turn out today by veterans, cadet forces, scouts, guides and others and not least of all the general public.
"It was great to see everyone coming together to remember those who gave the ultimate sacrifice, especially today with so much conflict in the world. We must never forget and learn the lessons of the past."
Gallery1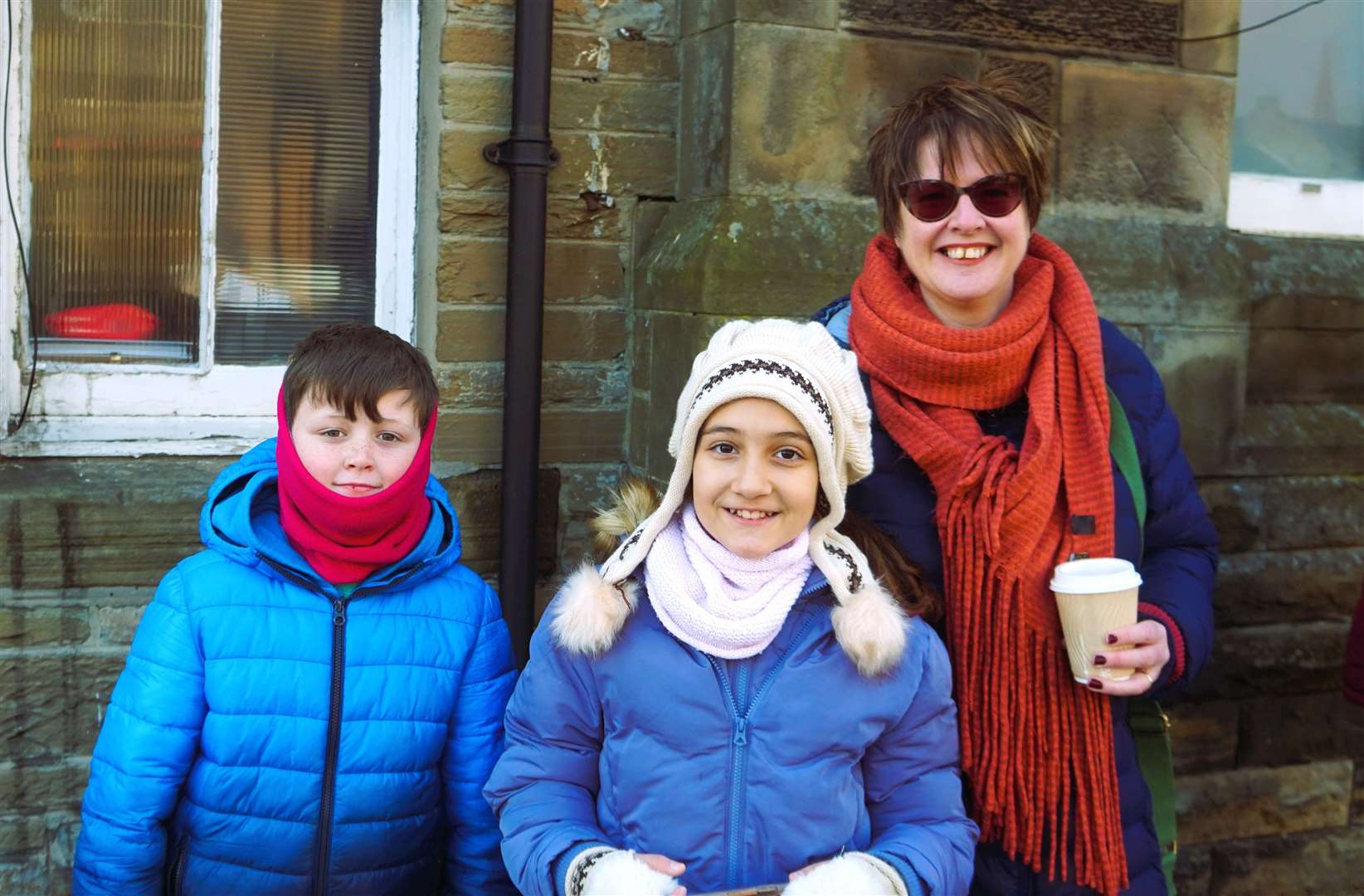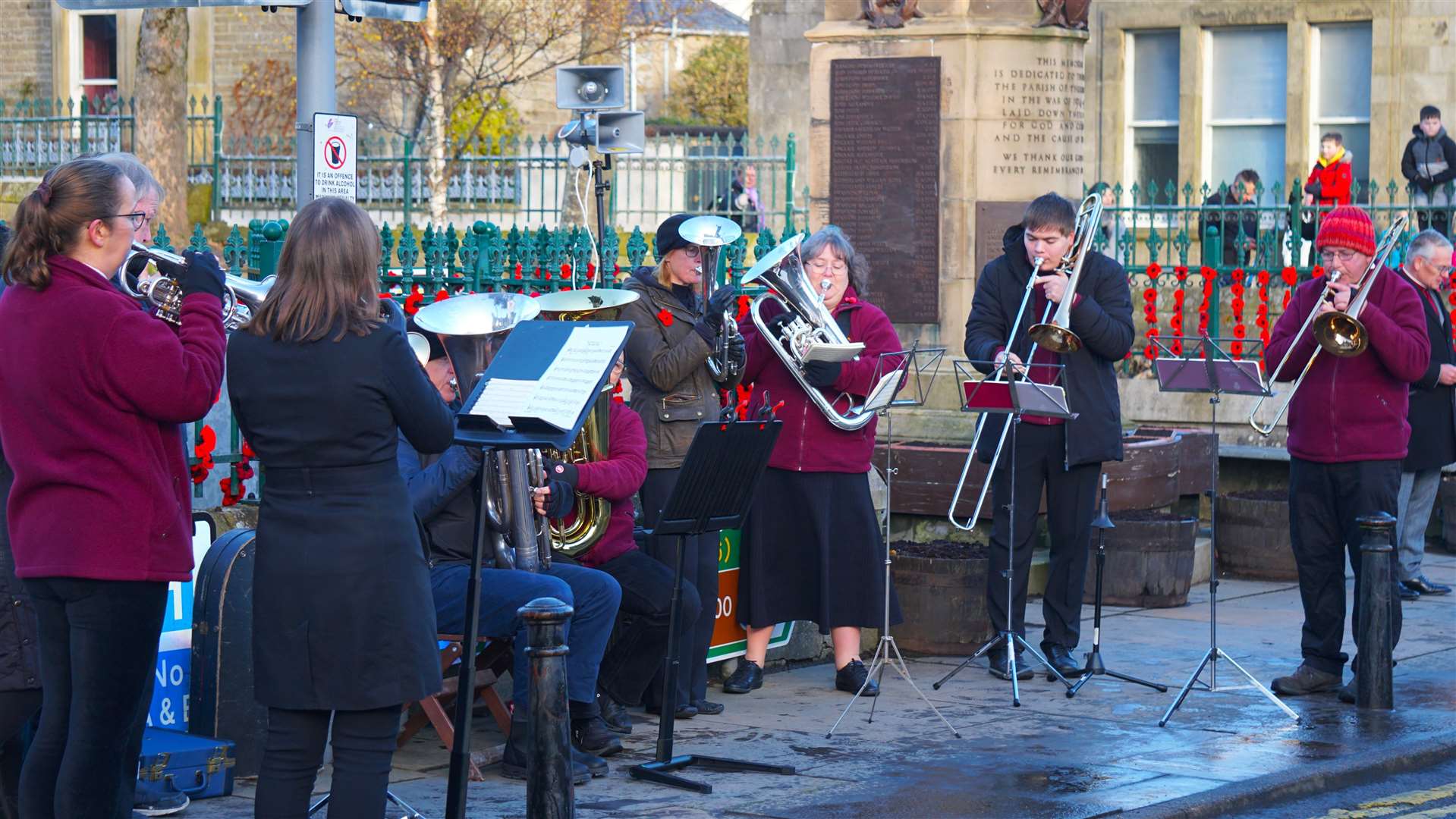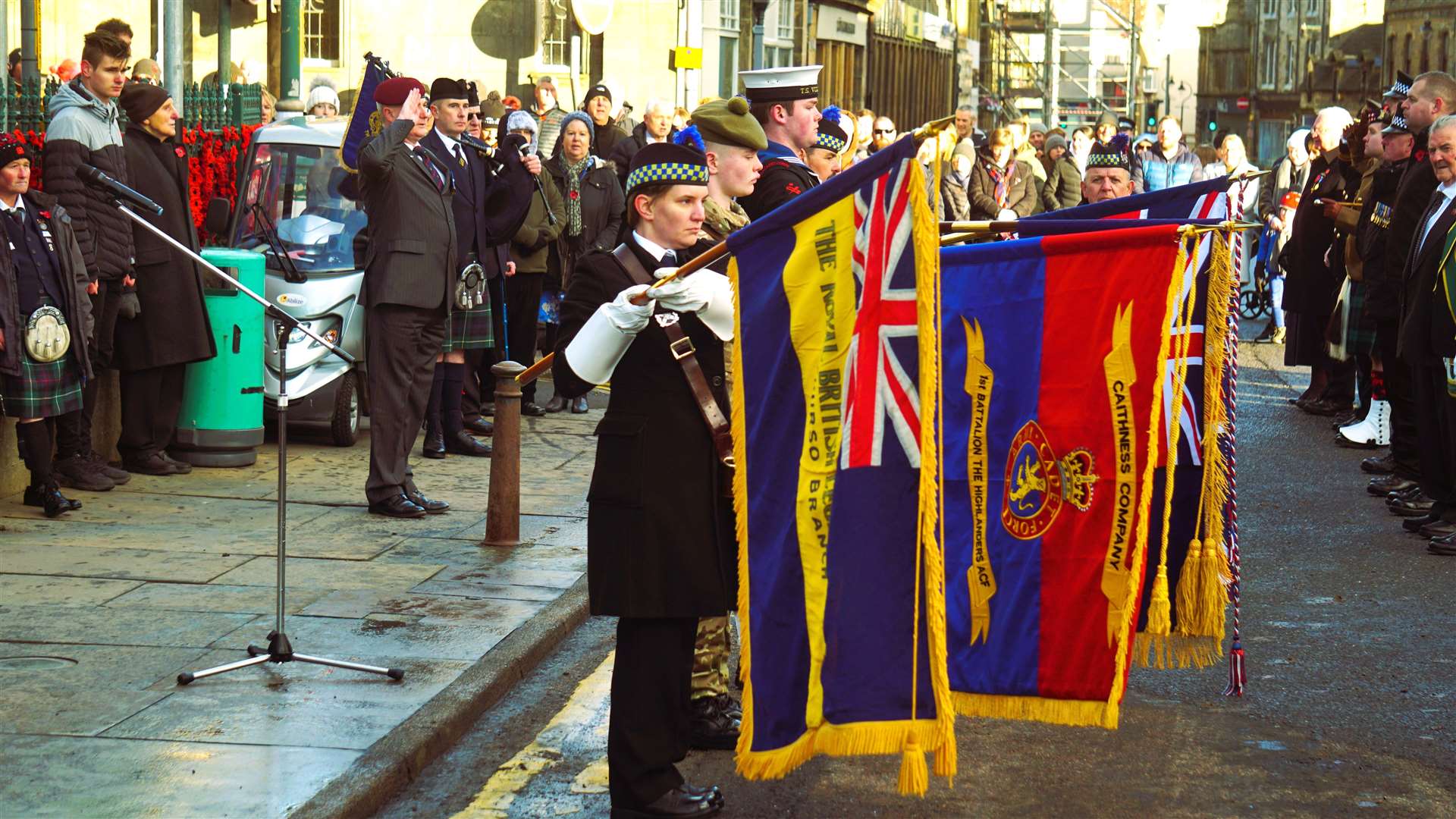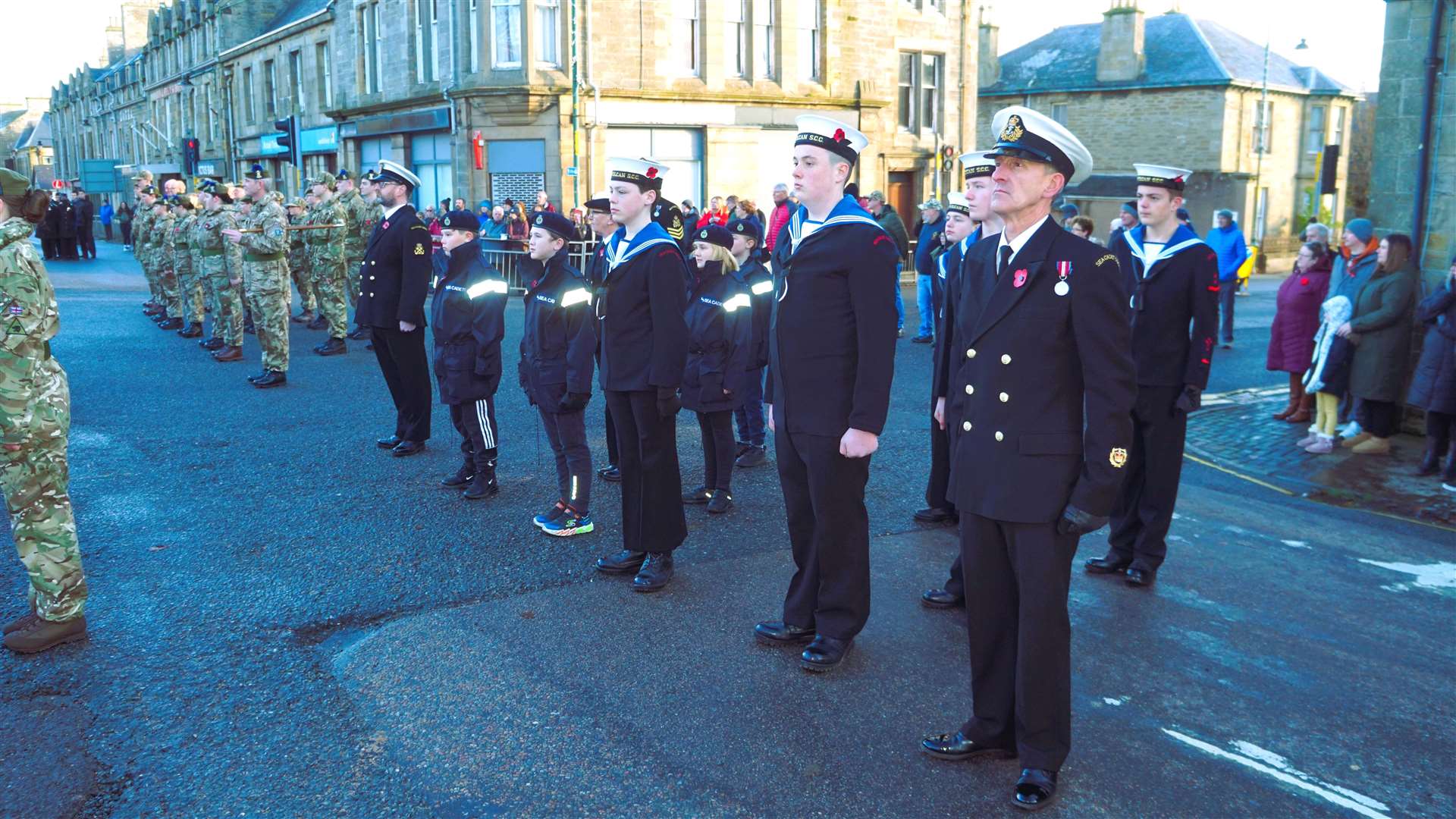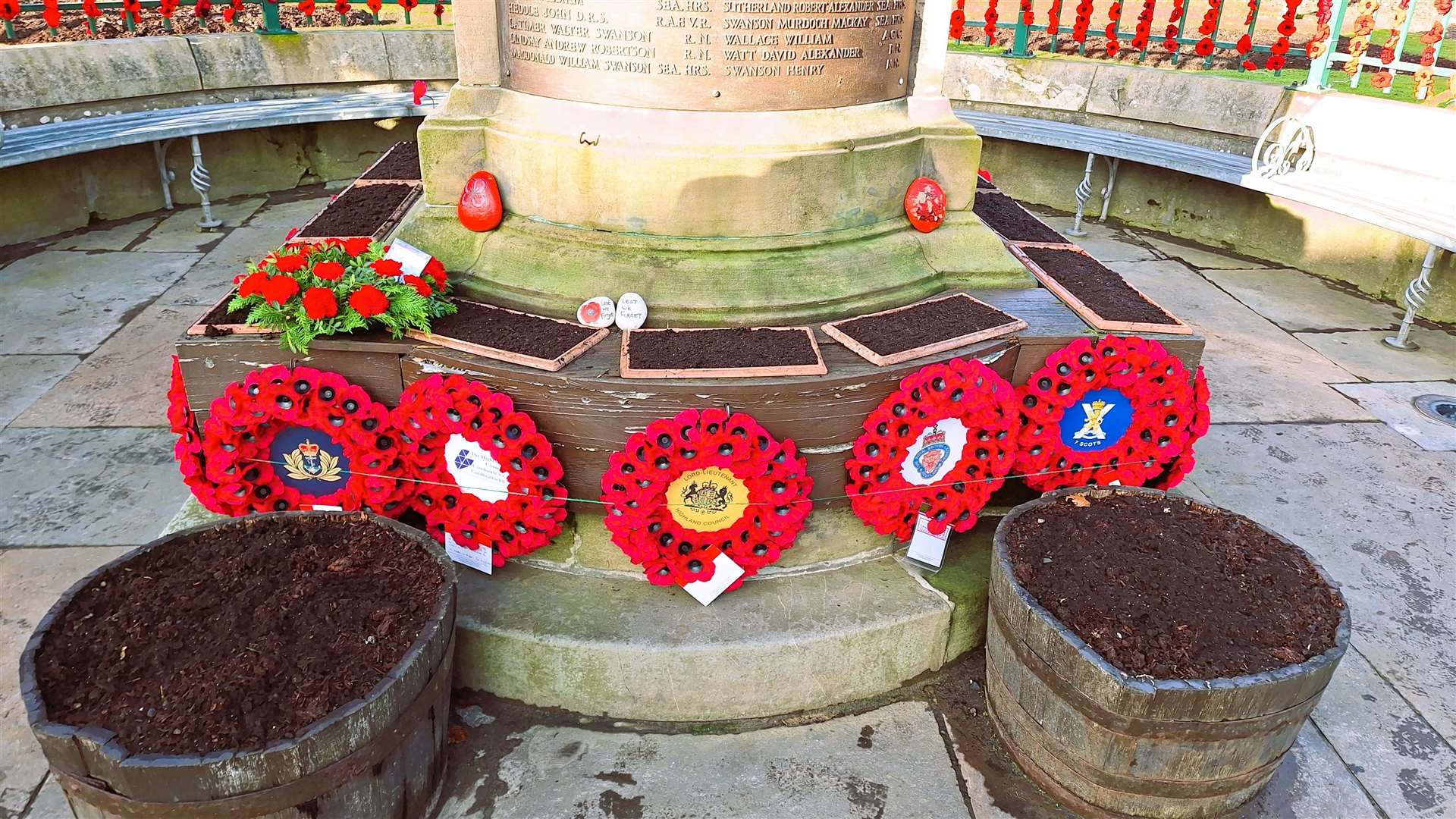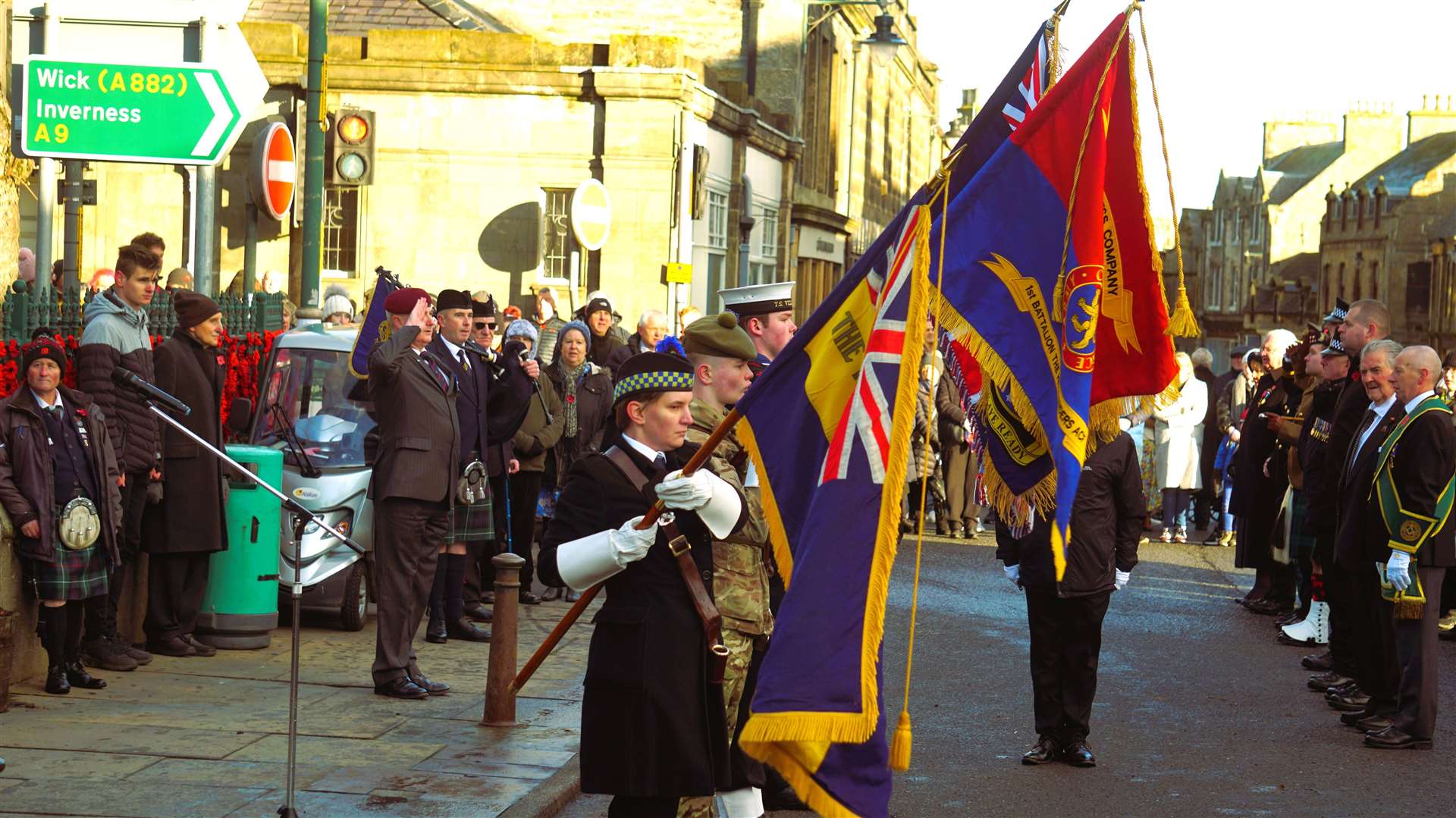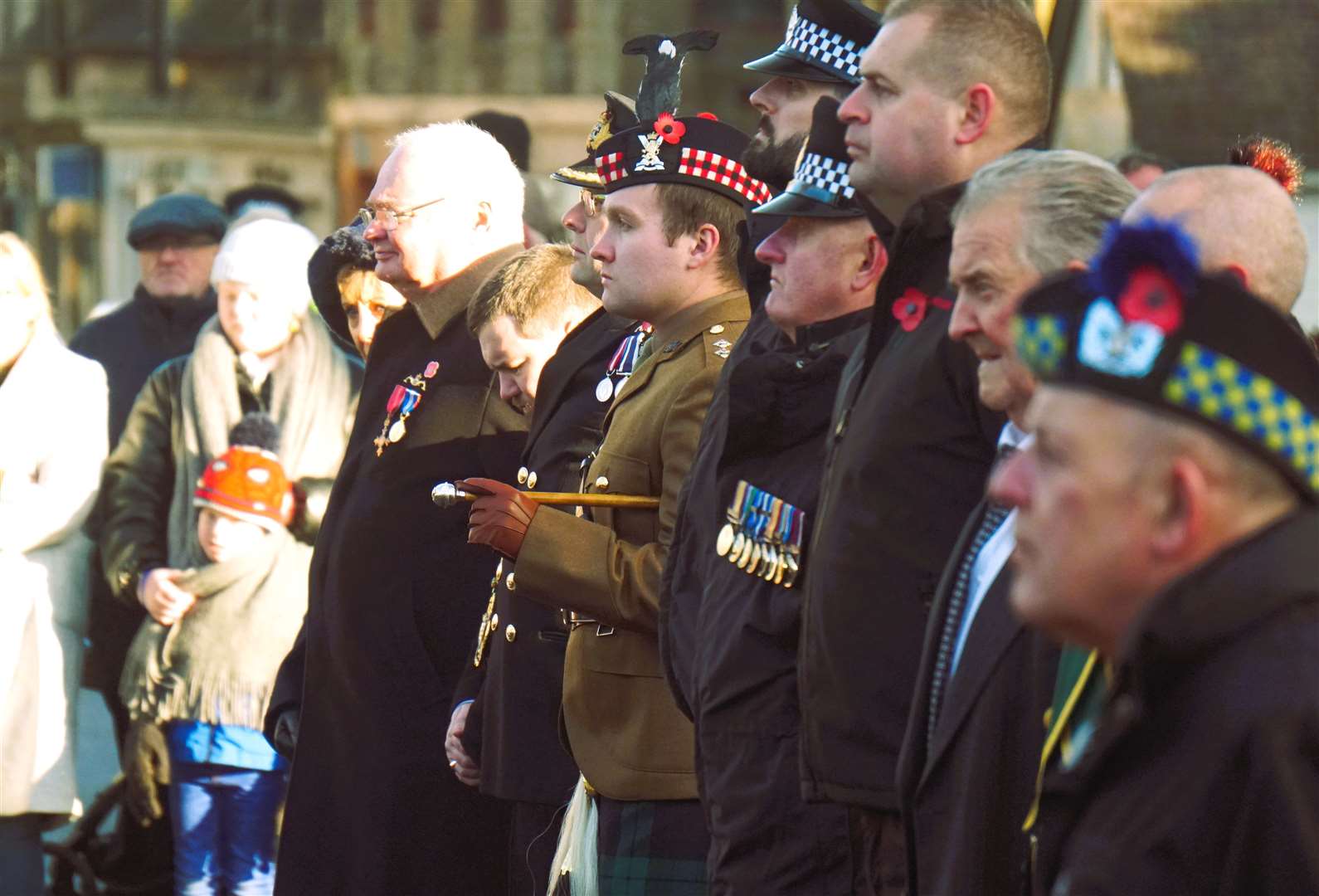 Rev David Malcolm from St Peters and St Andrews Church in Thurso spoke at the event and led the church service afterwards. "I'm always in awe of the respect shown by our community for those that we've never known whose names are etched on the war memorial. I'm honoured to be part of this community that pays tribute to the fallen in such a glorifying way."
A member of the public, Colin Clugston, talked about his late grandfather after the parade. "My grandfather was in the Seaforth Highlanders in World War Two. He got hit by a mortar shell and lost his leg. I buy poppies every year and donate to Help for Heroes. My daughter is now a cadet in the same regiment as my grandfather."
The event ran smoothly but a few of the younger people at the parade appeared overcome with emotion and had to be ushered aside and comforted.
Gallery1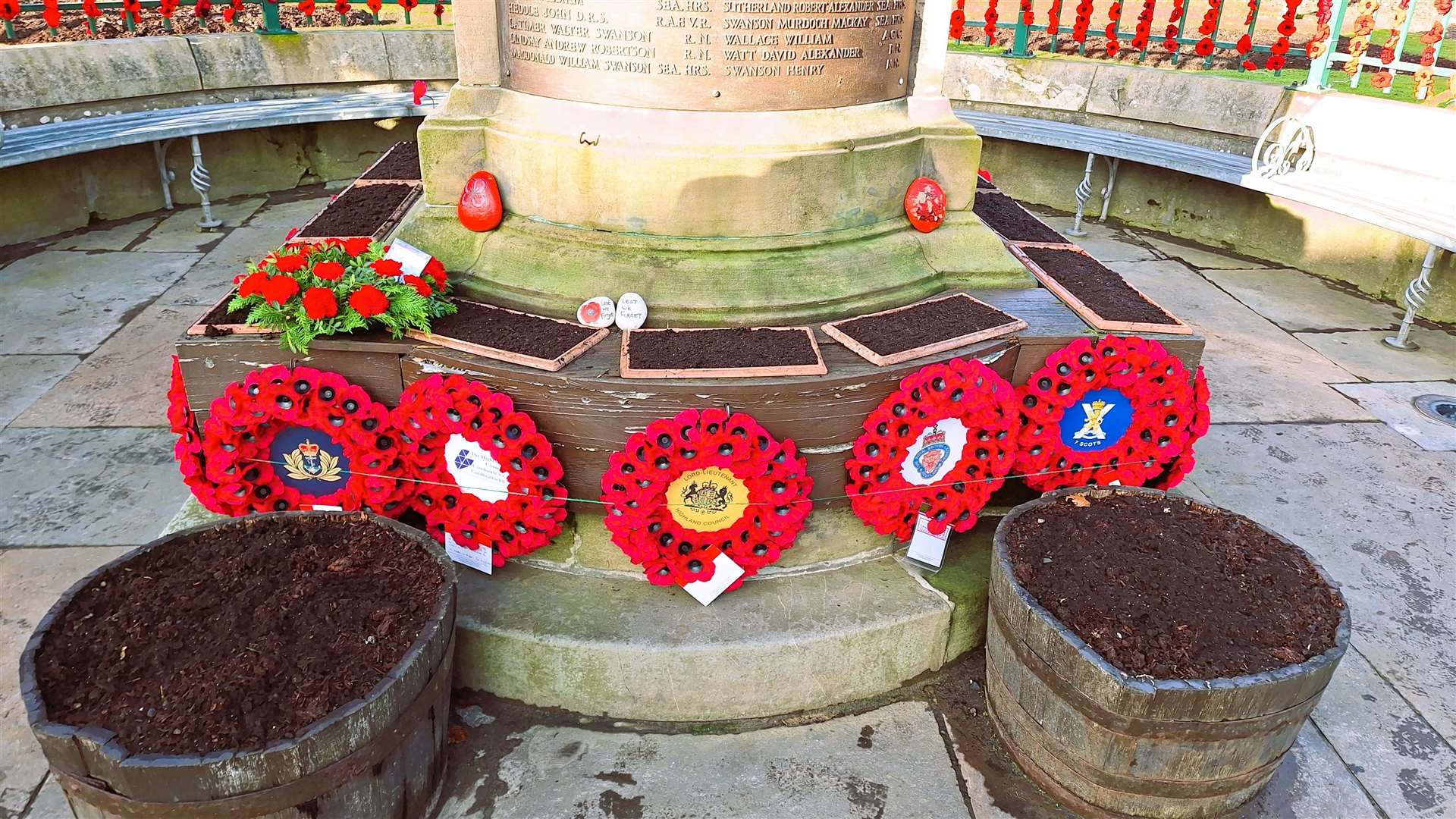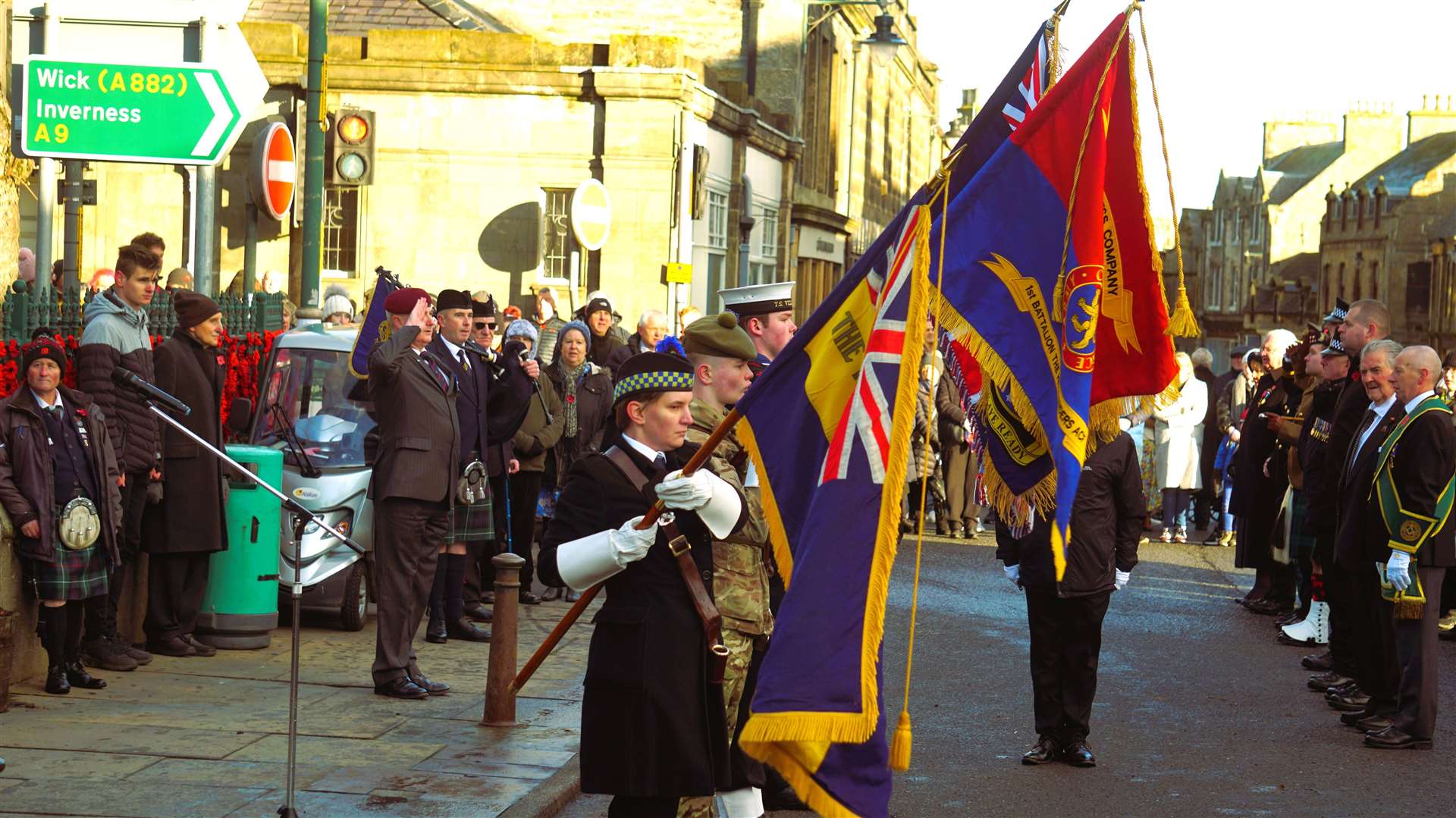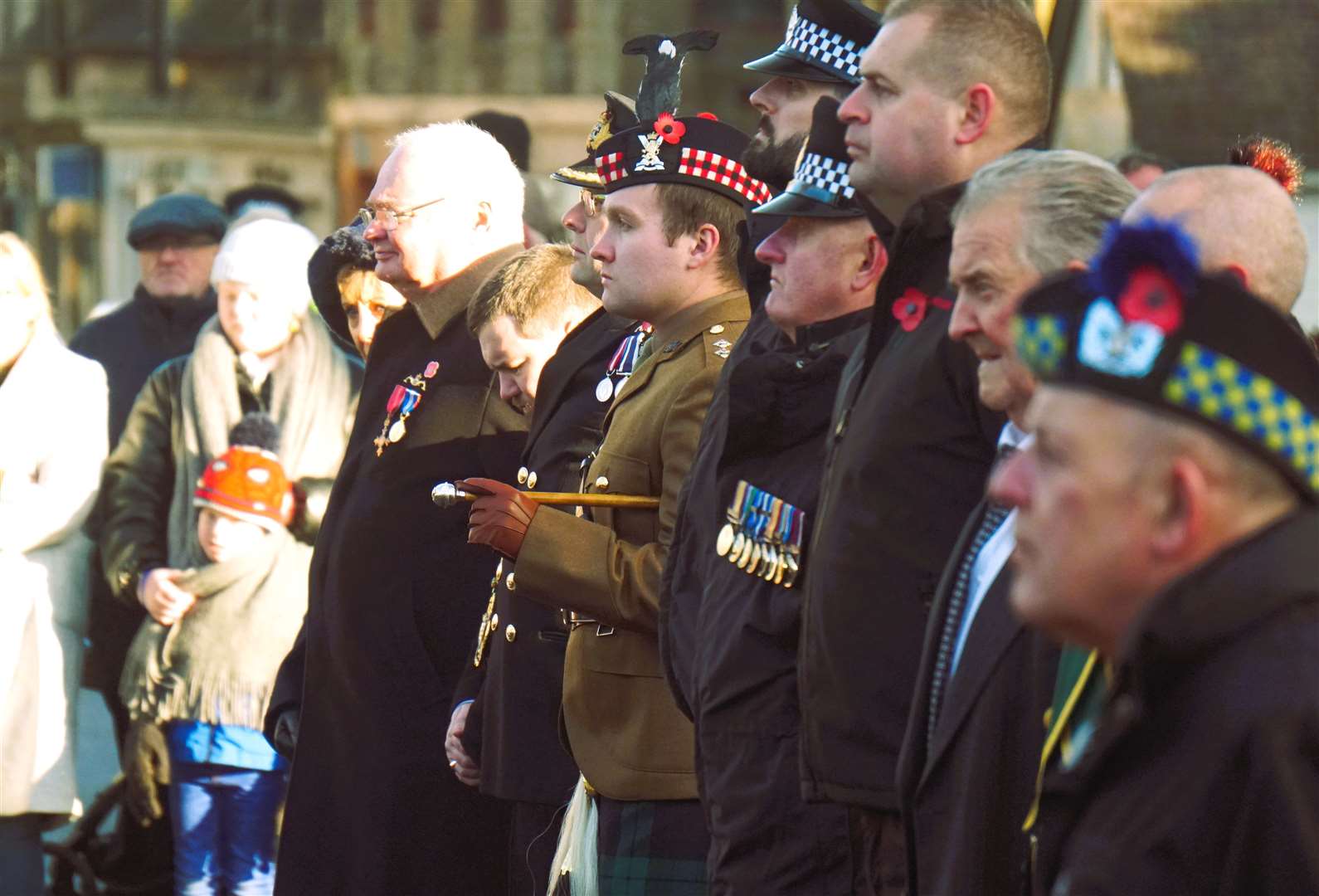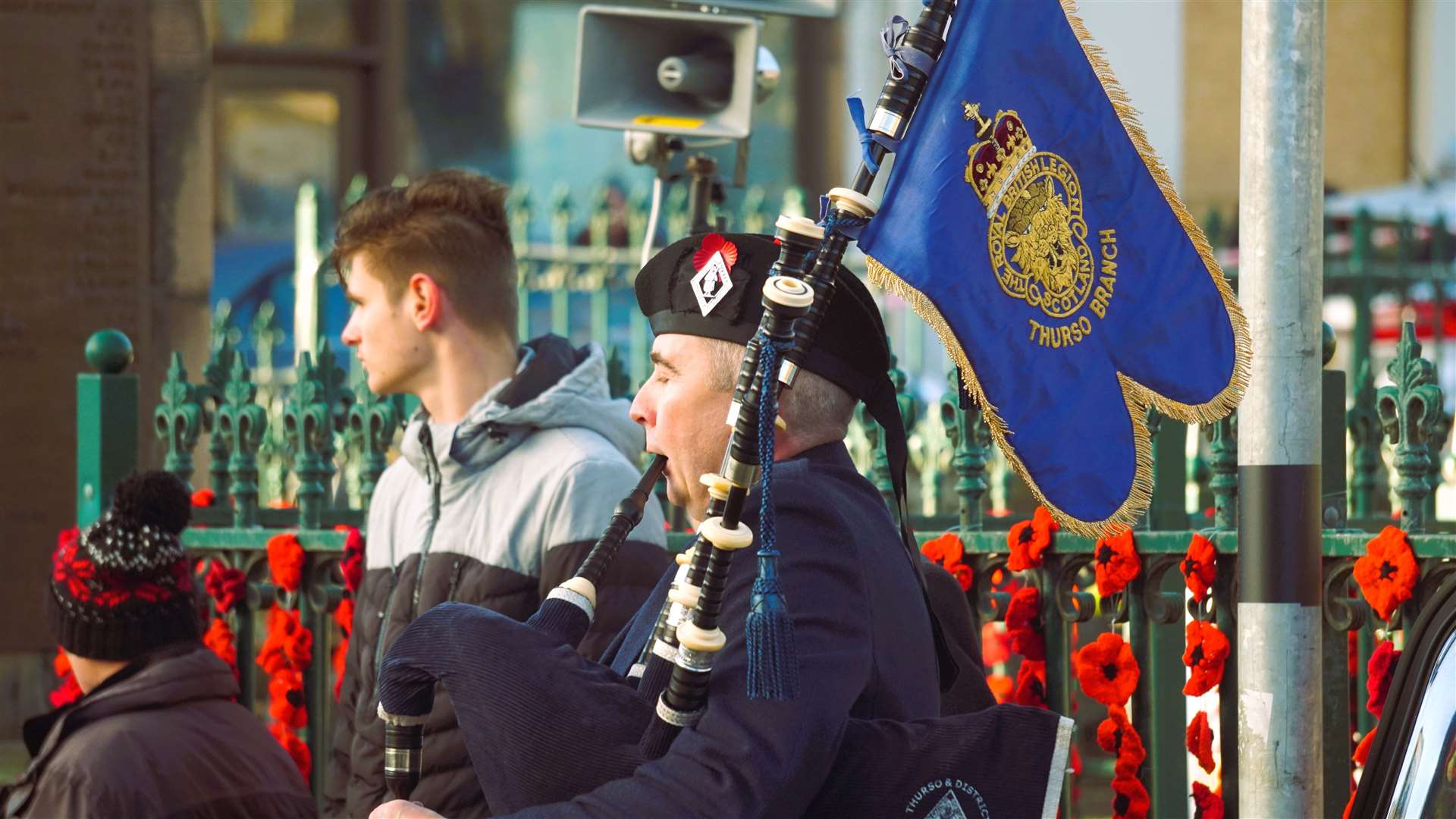 ---
Do you want to respond to this article? If so, click here to submit your thoughts and they may be published in print.
---
---
---