Piano James dodges potholes and police on charity trek
---
Published: 19:13, 16 March 2021
| Updated: 19:20, 16 March 2021
---
Get the Courier and Groat sent to your inbox every week and swipe through an exact replica of the day's newspaper
---
---
A charity walker is currently pulling a piano through Caithness on the long road to Land's End and has already come a cropper with local potholes and police.
James Tofalli, aka Piano James, is on a mission to bring music into the lives of people suffering from mental health issues as a way of helping heal their pain.
The London man set off on his 1000-mile journey from John O'Groats on Sunday afternoon but immediately was issued with a £200 fine by police for breaking Covid restrictions.
Yesterday afternoon at a bus stop near Freswick he said: "I set off at about half-past-four from the John O'Groats sign but the police turned up and issued me with a fine even though I'm in the grey area of the law for being a charity."
James believes this "grey area" allows him to partake in the bid to raise money to provide musical instruments and online workshops to those struggling with mental health problems and autism. His charity is called TofalliMusic and he wants to help people suffering from some of the same issues he has had to deal with by using music as a form of therapy.
"On the [John O'Groats] sign it says 874 miles to Land's End but I'm taking a less direct and flatter route that makes it almost 1000." The gruelling journey involves pulling a piano on a trolley all the way to his final destination and bedding down wherever he stops for the day.
James hopes to raise £20,000 and has already accumulated nearly £500 for his charity bid. He was also sponsored by Handle-IT for his trolley, Tickling Ivories Piano Shop which supplied the piano and Custom Mazes which painted it with a lurid yellow pattern of mazes.
"I suffered from addiction four years ago and before that I lost my dad. I was using spice – a synthetic form of cannabis – and was close to the gutter."
Gallery1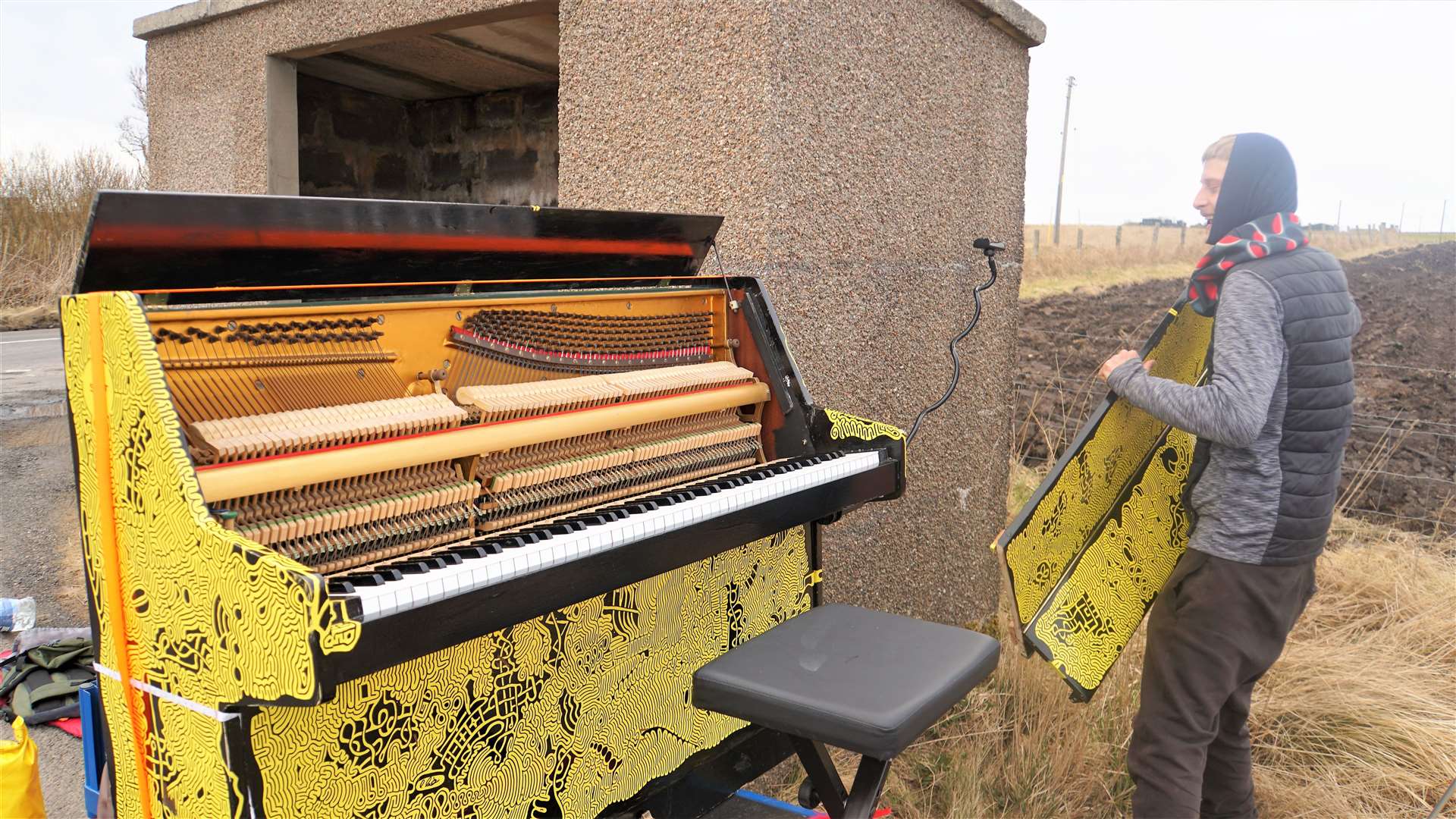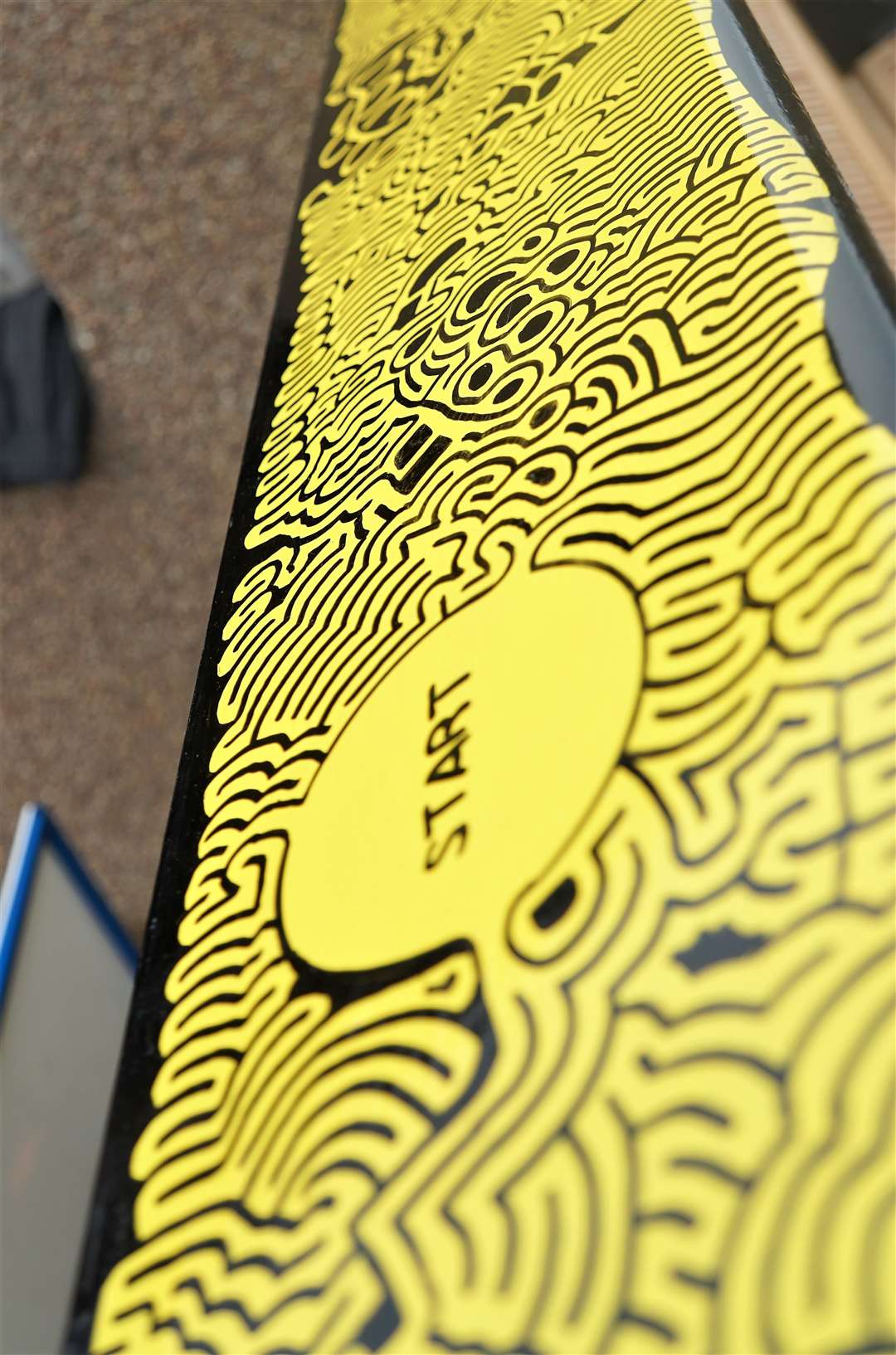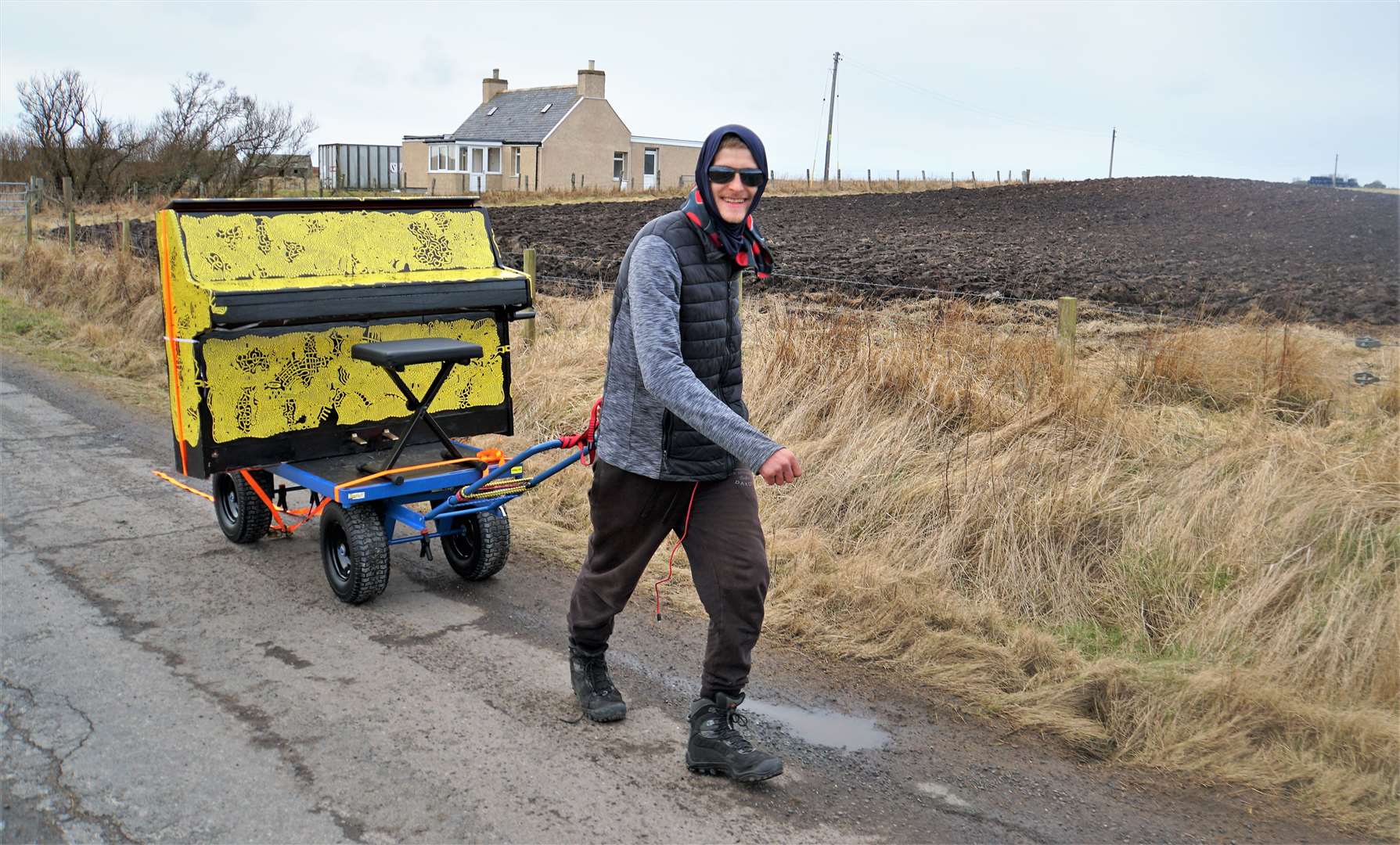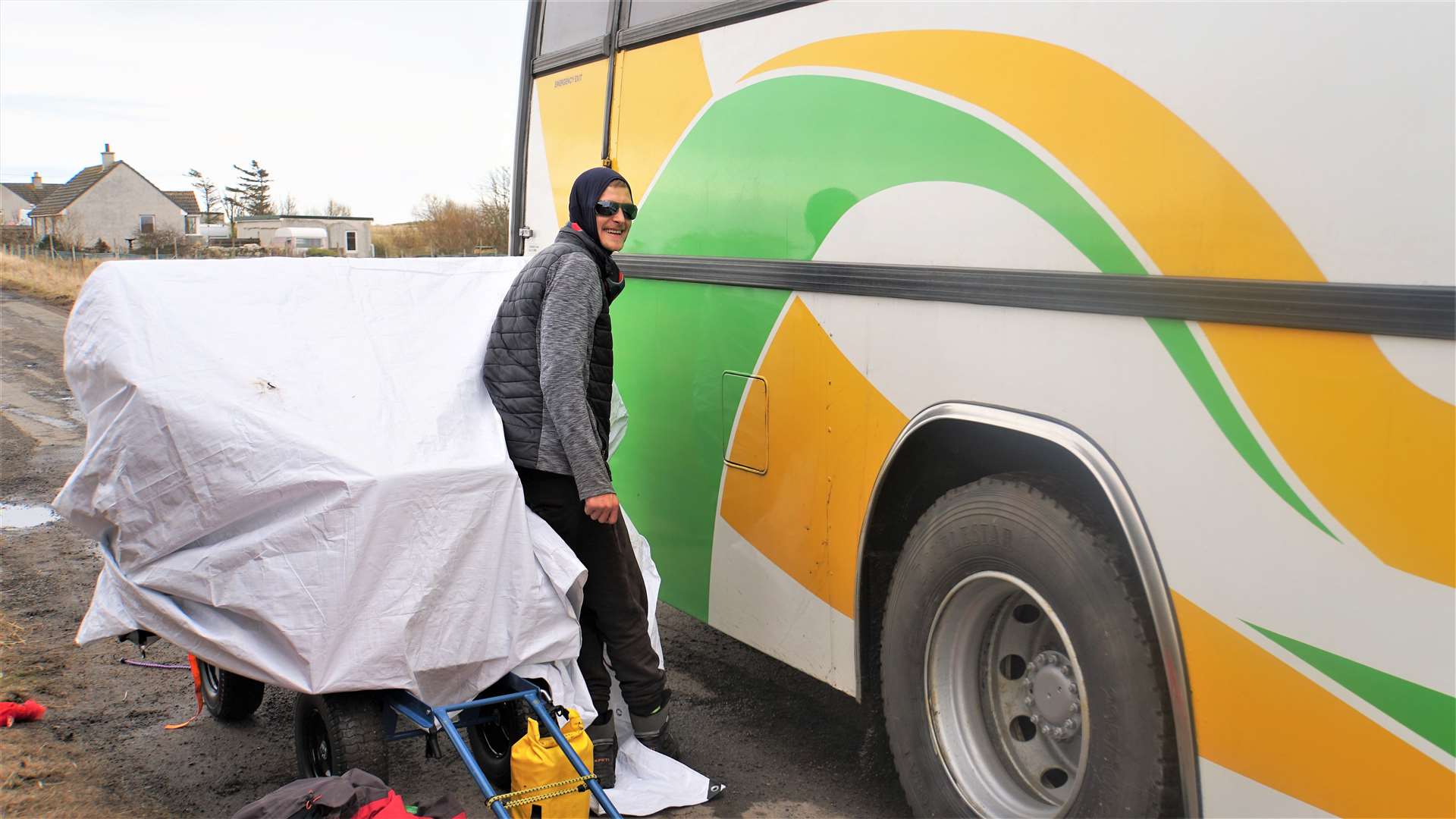 When he had a job offer, James locked himself in his room and went through cold turkey. At the end of it, he says he found himself in St Pancras railway station close to his flat in London and sat in front of a piano that has been sited there for free public use.
"I composed this piece called Summer Change and that was when my life changed. It was at that point I realised what music could do for mental health. The feelings I get from the piano I just can't describe. I think it's something to do with the frequencies in the brain."
The funds he raises from this project will go towards providing musical instruments and tuition for people suffering from similar issues, he says. "I play entirely by ear and can't read music. For me, feeling is the only way forward."
Close to tears as he recalled, James said his piano actually saved him from a near relapse last year. "The lockdown this year and last year has created so many mental health problems. I believe that music can help – it's pulled me through some very dark times."
Gallery1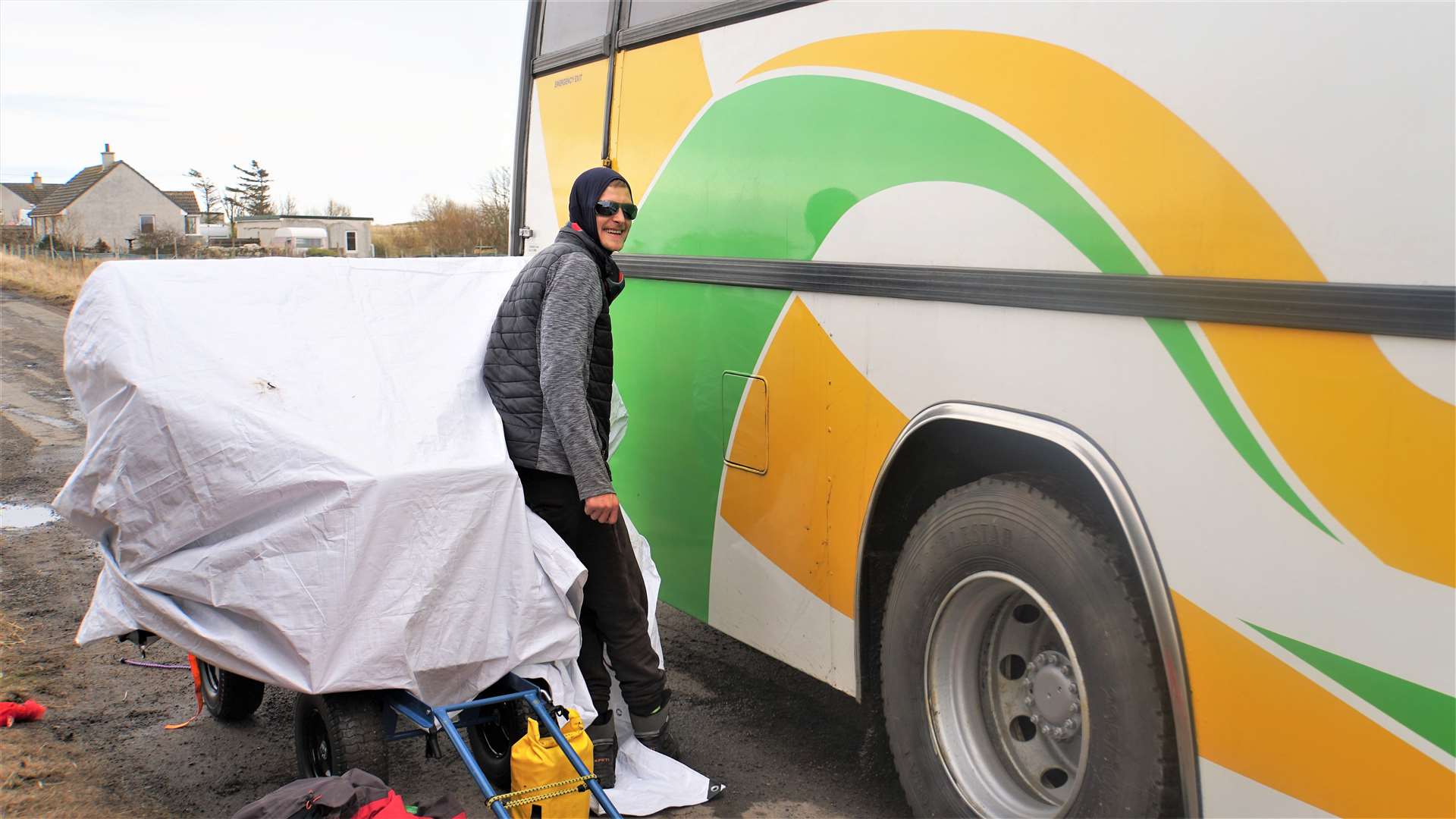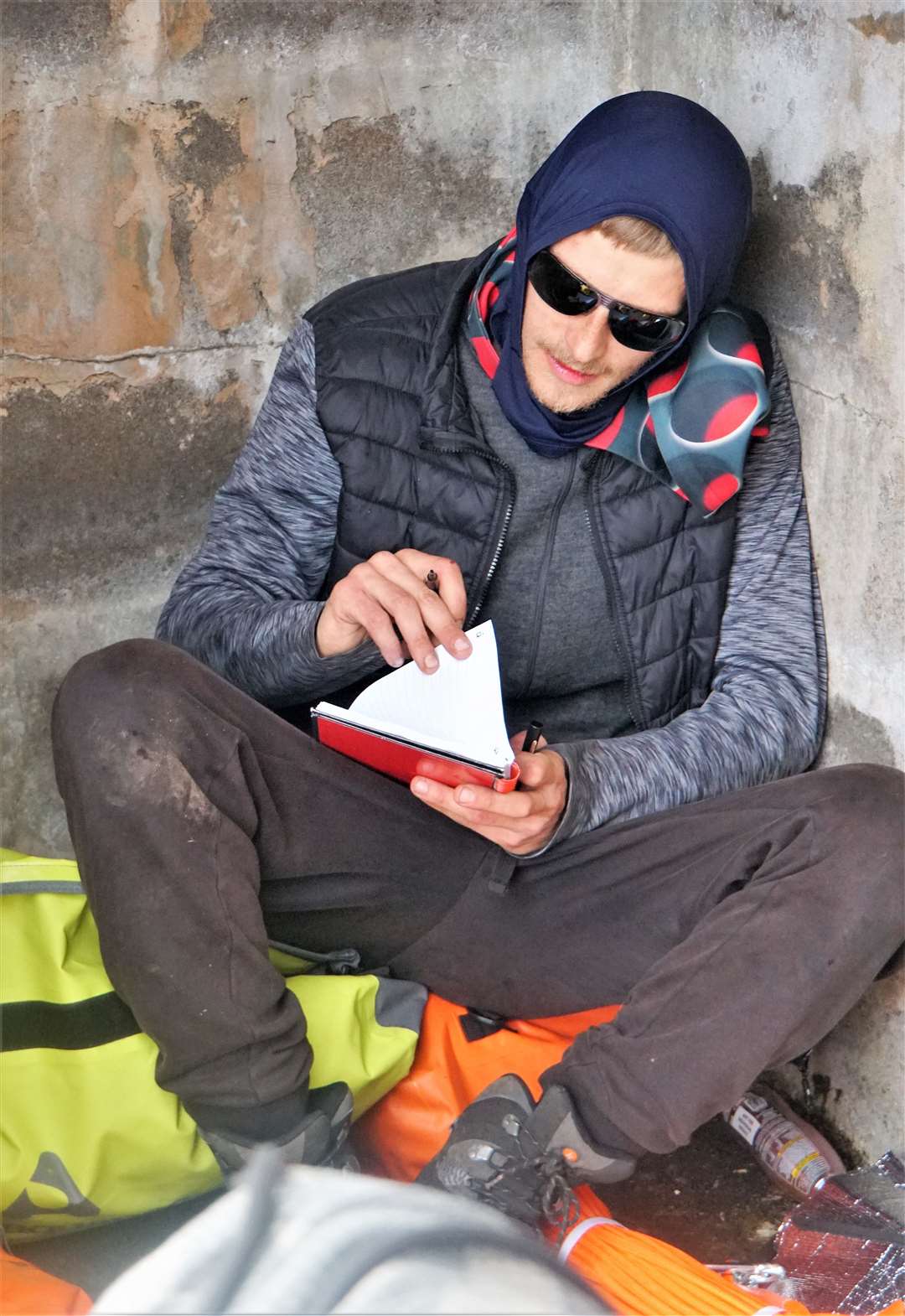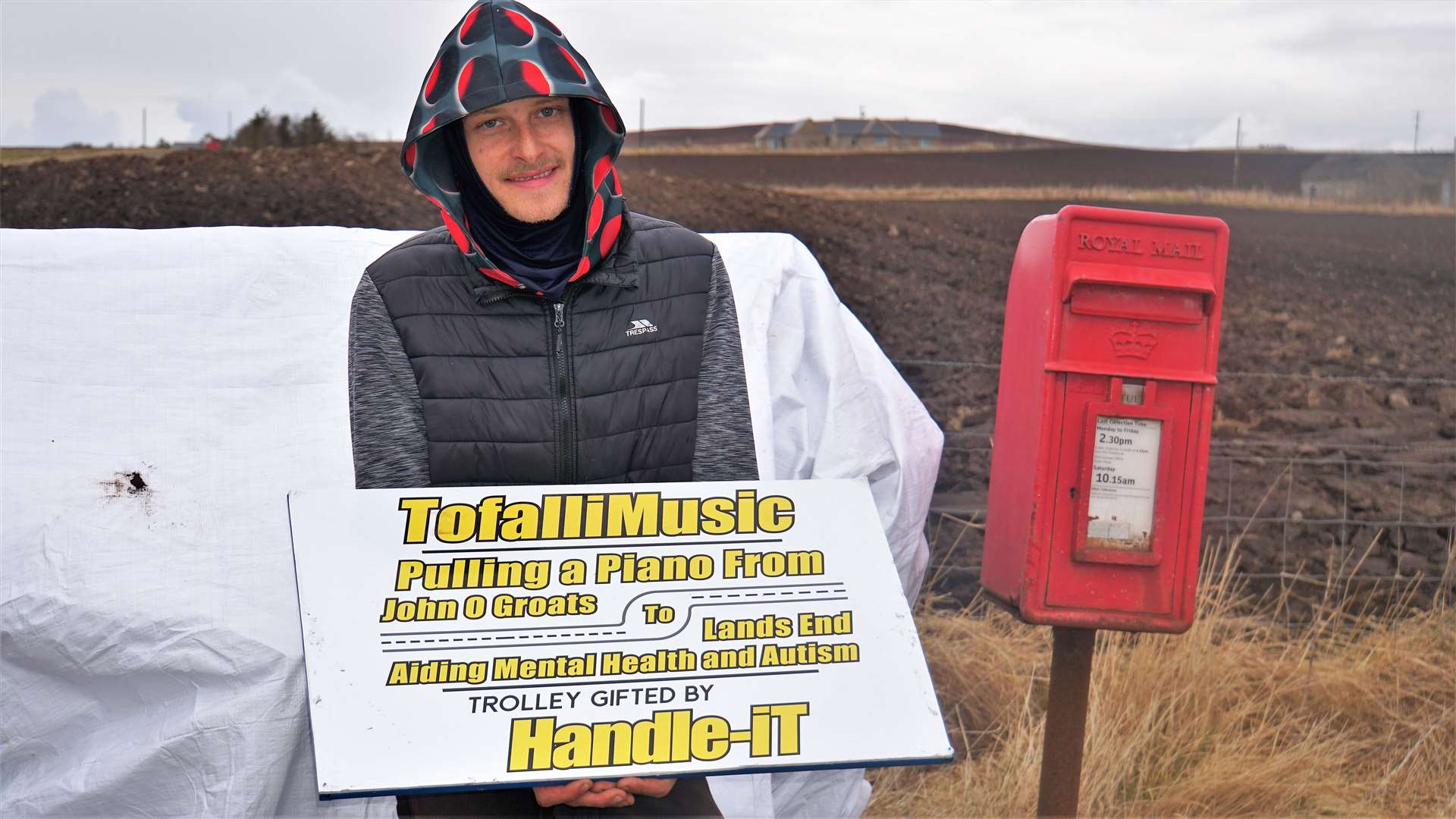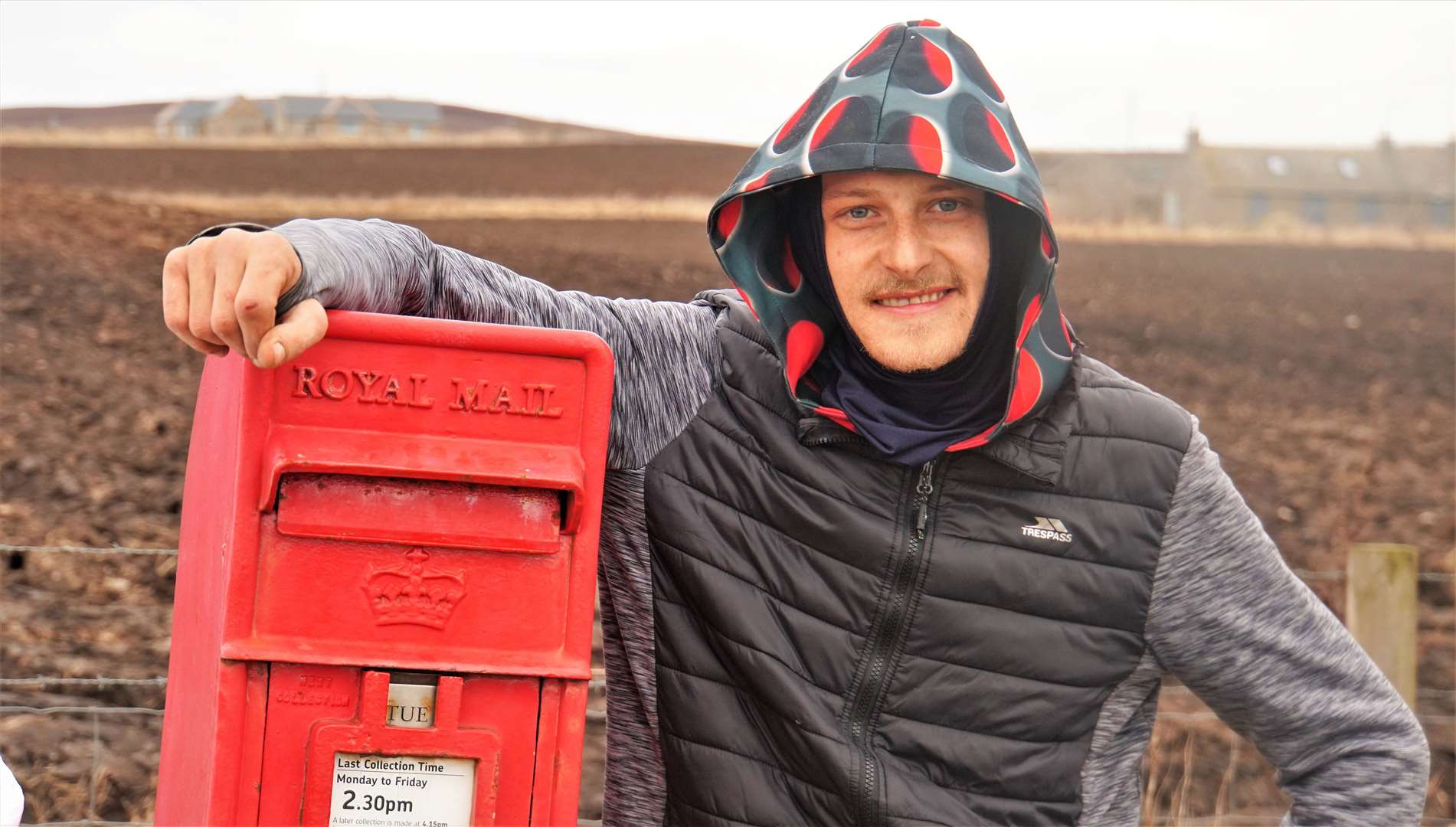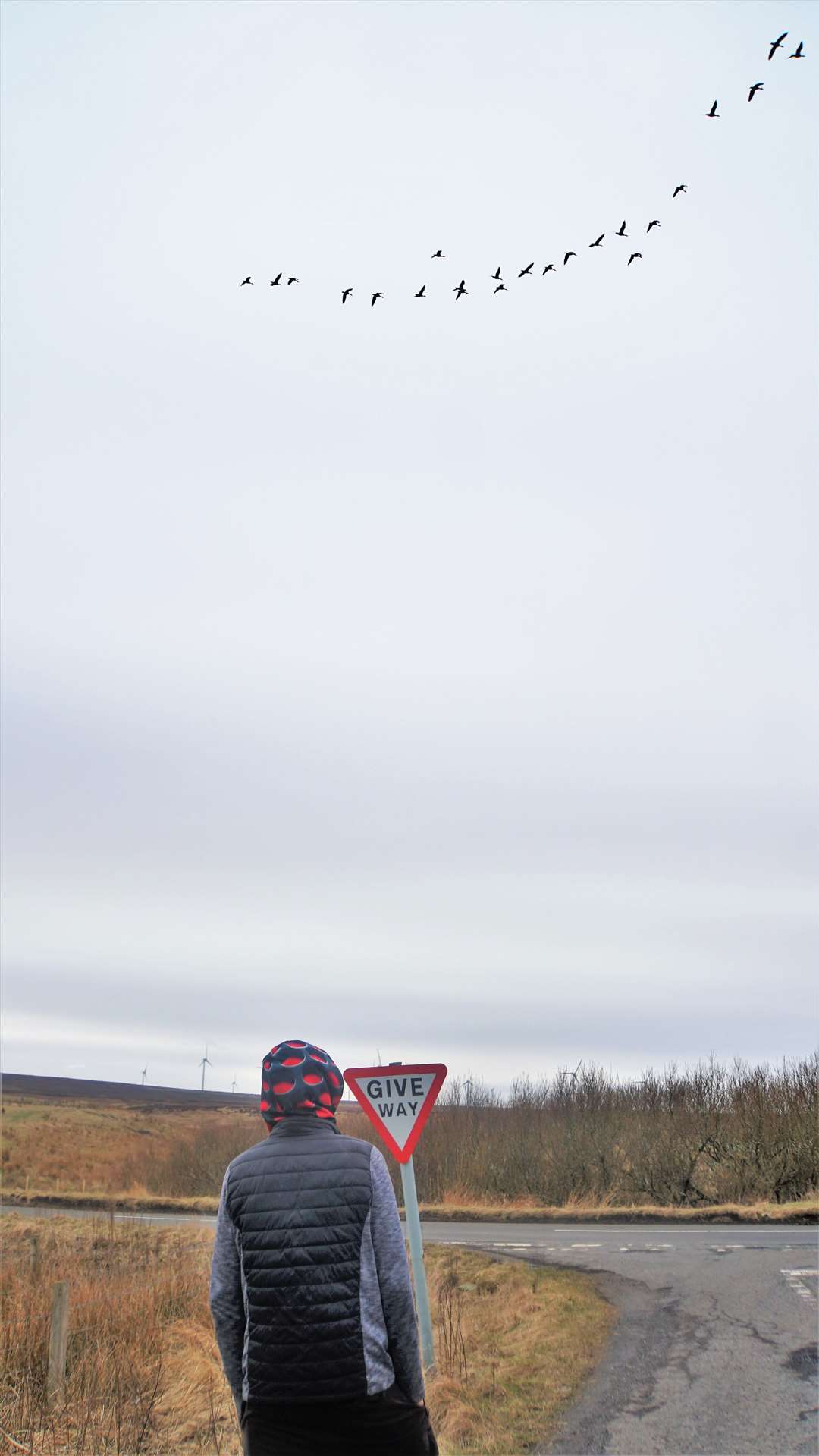 James has no clear date for finishing his journey but hopes he can avoid Sunday's problems when the piano fell off the trolley after hitting a pothole near Groats and the police issued him with a fine.
"Due to Covid regulations the police couldn't sign the ticket with an ink pen therefore it's not valid anyway. I've basically made myself homeless to do this so they can't send me home either."
He went on to say that only one out of 15 situations he experienced since arriving in Caithness has been negative and most people have been very supportive.
"This guy at John O'Groats was shouting in my face saying 'what the hell are you doing here?' and he wasn't even wearing a mask himself. I think it was him who called the police."
Undeterred by the potholes, angry locals, police fines, and near 1000-mile journey through wintry conditions he remains positive and said "absolutely anything is possible when you put your mind to it".
James' journey can be followed at the TofalliMusic Facebook page www.facebook.com/tofallimusic and his Go Fund Me fundraiser page is at gofund.me/4bc63690
Celebrity hosting quiz to raise money for Scotland's animals
---
Do you want to respond to this article? If so, click here to submit your thoughts and they may be published in print.
---
---
Get a digital copy of the Courier and Groat delivered straight to your inbox every week allowing you to swipe through an exact replica of the day's newspaper - it looks just like it does in print!
SUBSCRIBE NOW
---
---