Paper planes fly into Nucleus
---
Published: 16:58, 06 February 2020
---
---
THERE may be an airport close by, but the Nucleus archive centre is hosting its own display of flight with an exhibition from local artist Joanne Kaar.
She is setting up two simultaneous shows across the Atlantic from February 14 to February 20 – one based at Nucleus in Wick and the other at the Craft Council of Newfoundland and Labrador Gallery in the city of St John's in Canada.

Joanne was inspired by events reported in the John O'Groat Journal 100 years ago when daring aviators Harry George Hawker and Kenneth Mackenzie-Grieve left St John's Newfoundland in an attempt to cross the Atlantic non-stop.
Engine problems resulted in them ditching in the Atlantic, however. Rescued, they were brought to Scrabster where a crowd had gathered to welcome them and they were later decorated with the Cross of the Royal Air Force.

In celebration of the aviators and the warm reception they received, Joanne "reconnected" with Newfoundland in a unique cultural exchange between museums and heritage centres on both sides of the Atlantic.
As a result, she set up paper aeroplane-making workshops across the far north where a diverse range of people got creative while paying homage to those early pioneers of flight.
"It was a fun activity that all ages and abilities could get involved with to remember events 100 years ago and also make new connections for the future," Joanne said.
These "light aircraft" were sent from venues in Caithness and Sutherland to participating sites in Canada.

For example, Muriel Murray and Jayne Blackburn from Castletown Heritage Society (CHS) sent three sets of paper planes to the Old Cottage Hospital Museum and Community Centre at Bonne Bay, Norris Point, Newfoundland.
One set was made by members of CHS who experimented with different folding methods until one design was found that flew reasonably well.

The planes were made from printed information leaflets about Castlehill's rich history together with guides to the flora and fauna of the local area.
The second set of planes was made by the Castletown Rainbows during a sleepover at the local heritage centre.

The third set was made by children from P4, 5 and 6 of Castletown Primary School who learned about the five United Nations Global Goals for 2030. The pupils wrote down their wishes for the environment on sheets of paper before folding them into planes.
Castlehill also exchanged interesting details on other early transatlantic flights from Scotland to Newfoundland.
Meanwhile, over in Canada, Joanie Cranston – coordinator of the heritage centre in Norris Point – ran paper aeroplane-making sessions with pupils from the Long Range Academy in Cow Head.
Students were excited to learn about the history of transatlantic flight, and their contemporaries in Caithness.

Ian Leith, chairman of the Wick Society, had the assistance of artist in residence Anna Tesarova from the Czech Republic, and together they helped pupils from Noss Primary School and the 2nd Wick Brownies get folding.
The finished planes were all packed and posted to Trinity Historical Society (THS) on the Bonavista Peninsula where crafters and kids reciprocated the deal.
A third exchange took place between Strathnaver Museum in north Sutherland and Admiralty House Communications Museum at St John's in Newfoundland.
Fiona Mackenzie, development manager for Strathnaver Museum, joined with the Flow Country's Magic of the Moine event at the Kyle Centre in Tongue. Members of the public were invited to write letters to extend a hand of friendship and share stories and thoughts about what makes the area so special – then fold it to make a paper aeroplane.
Ms Mackenzie said: "One of the pupils from Tongue is moving to Canada this December and looks forward to visiting the crafts council to look for her plane. All of the children said they really enjoyed writing their letters and they would love to receive responses."

A similar arrangement was set in motion in which paper aeroplanes were sent to Strathnaver Museum from contributors based in Newfoundland.
Two exhibitions based on Joanne's project are happening simultaneously across the Atlantic, from February14-20.

All the paper aeroplanes received will be on display at Nucleus: The Nuclear and Caithness Archive along with a selection of Joanne's drawings she made while artist in residence at the Old Bonne Bay Cottage Hospital Museum.
Duncan McCabe, the archive assistant at Nucleus, has also been busy, selecting items from the archive for the display that relate to events in Caithness during 1919 when the original flight took place.
Gallery1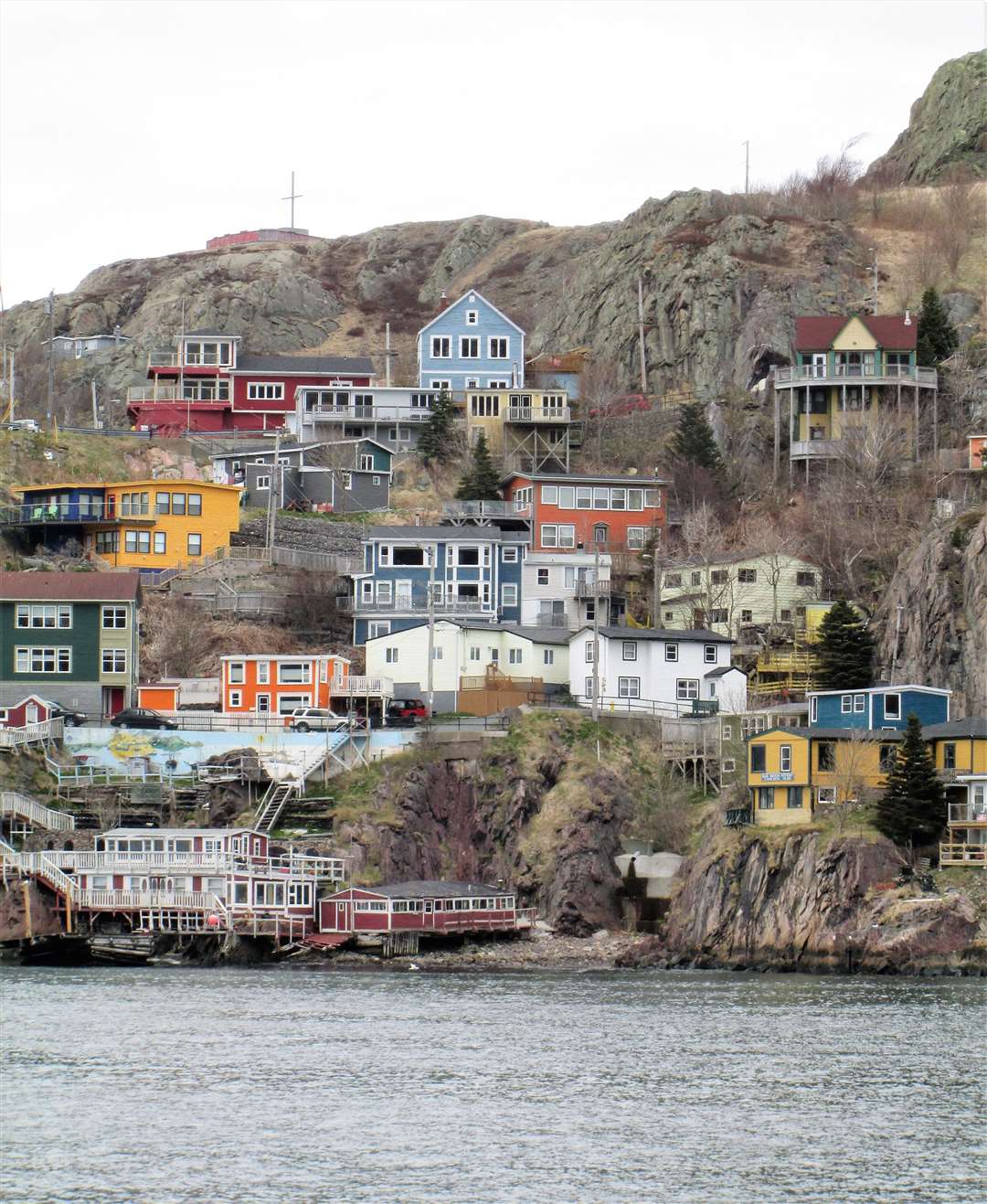 He said: "These special paper aeroplanes will be accessioned into the archive here at Nucleus and in St John's Newfoundland at the Memorial University when the exhibitions end as a record of reconnecting through archive documents."
Visit websites for opening hours and further information: www.highlifehighland.com/nucleus-nuclear-caithness-archives/ and craftcouncil.nl.ca/
---
---