North Highland College UHI celebrates 60 years at award ceremony
---
Published: 20:28, 19 September 2019
---
Contribute to support quality local journalism
---
---

MORE than 200 students achieved qualifications from North Highland College UHI in academic year 2018/19 and these were recognised at a special award ceremony in St Peter's and St Andrew's Church in Thurso on Saturday.
The college, which is celebrating its 60th year, welcomed actress Helen Mackay, a past student, to deliver the guest speech to the graduates highlighting her career journey.
Helen said: "Being from the Highlands made me stand out. It gave me something that no-one else had and I've been lucky enough to spend the last 10 years making a living out of being an actress – and I would say 90 per cent of the jobs I've done I've done in my own accent."
Anne Bremner, director of learning and teaching, took the role of master of ceremonies and congratulated the graduates on their achievements in her welcome. She acknowledged the first cohort of graduates from BA (Hons) Professional Golf, Master of Education, Master of Literature History of the Highlands and Islands and MA Music and the Environment.
Principal Donald MacBeath congratulated the graduates and said: "You all have a tremendous future in front of you. Whether you are now progressing into employment or further study, I ask you to continue to embrace the core values which serve both the college and the university so well.
Gallery1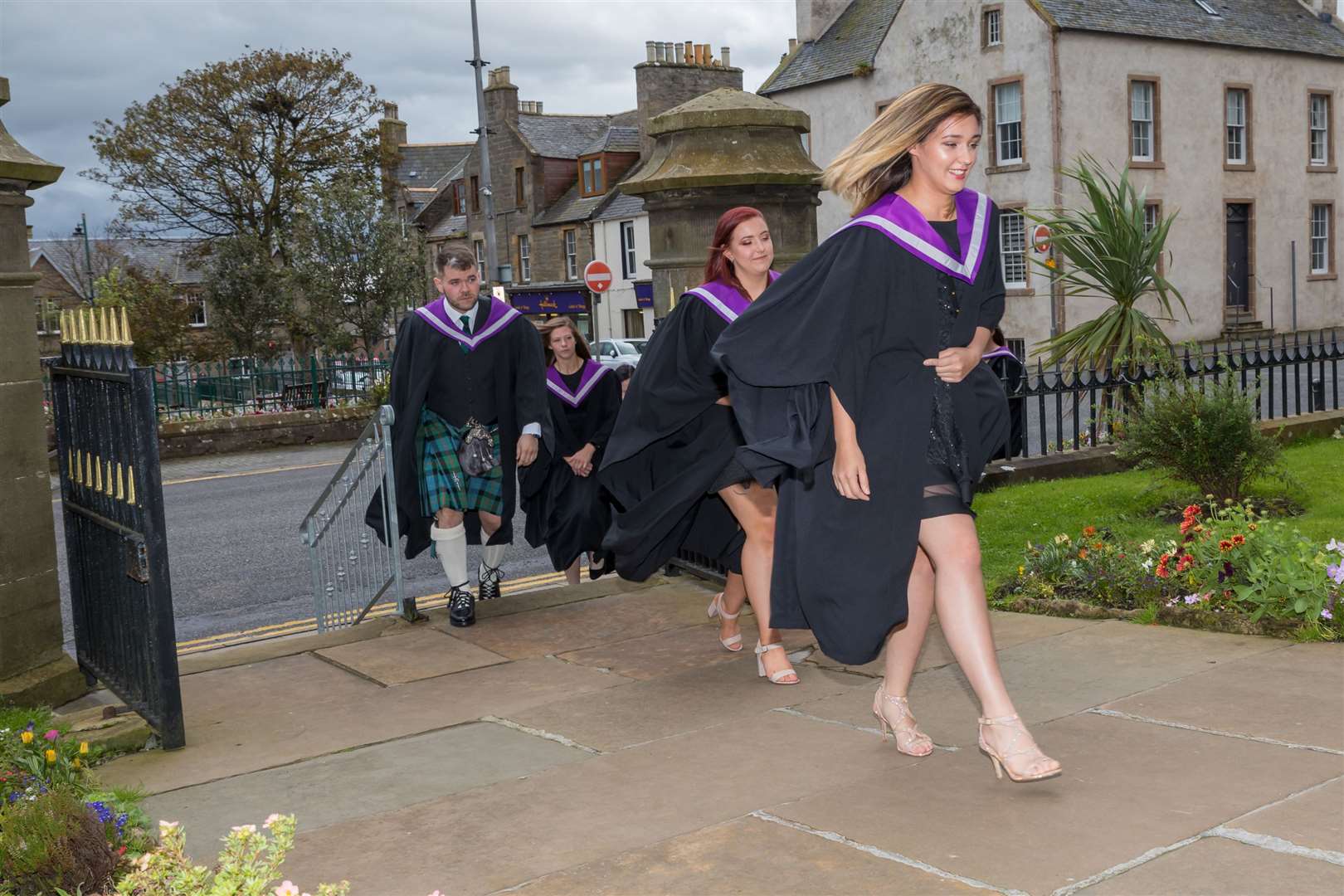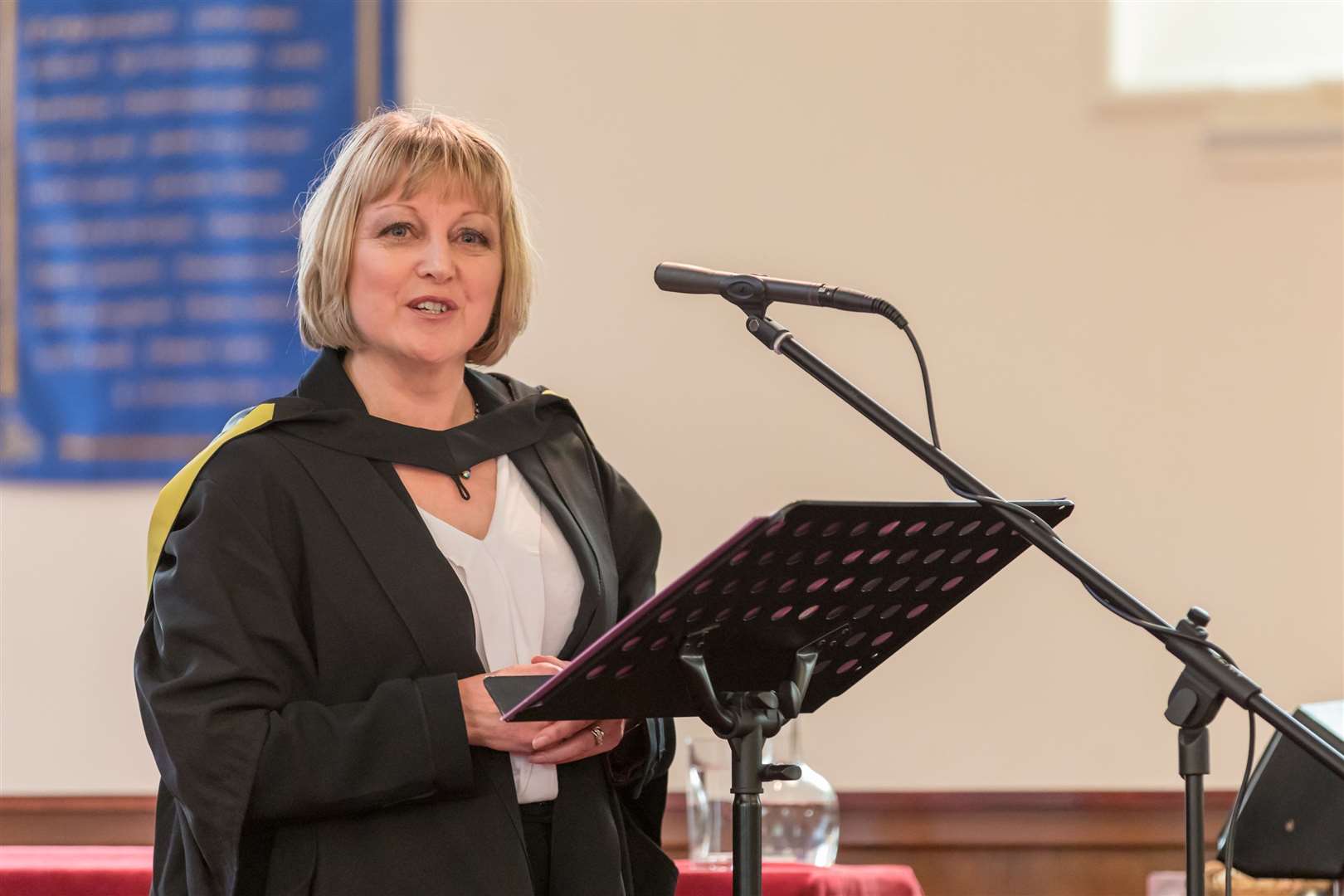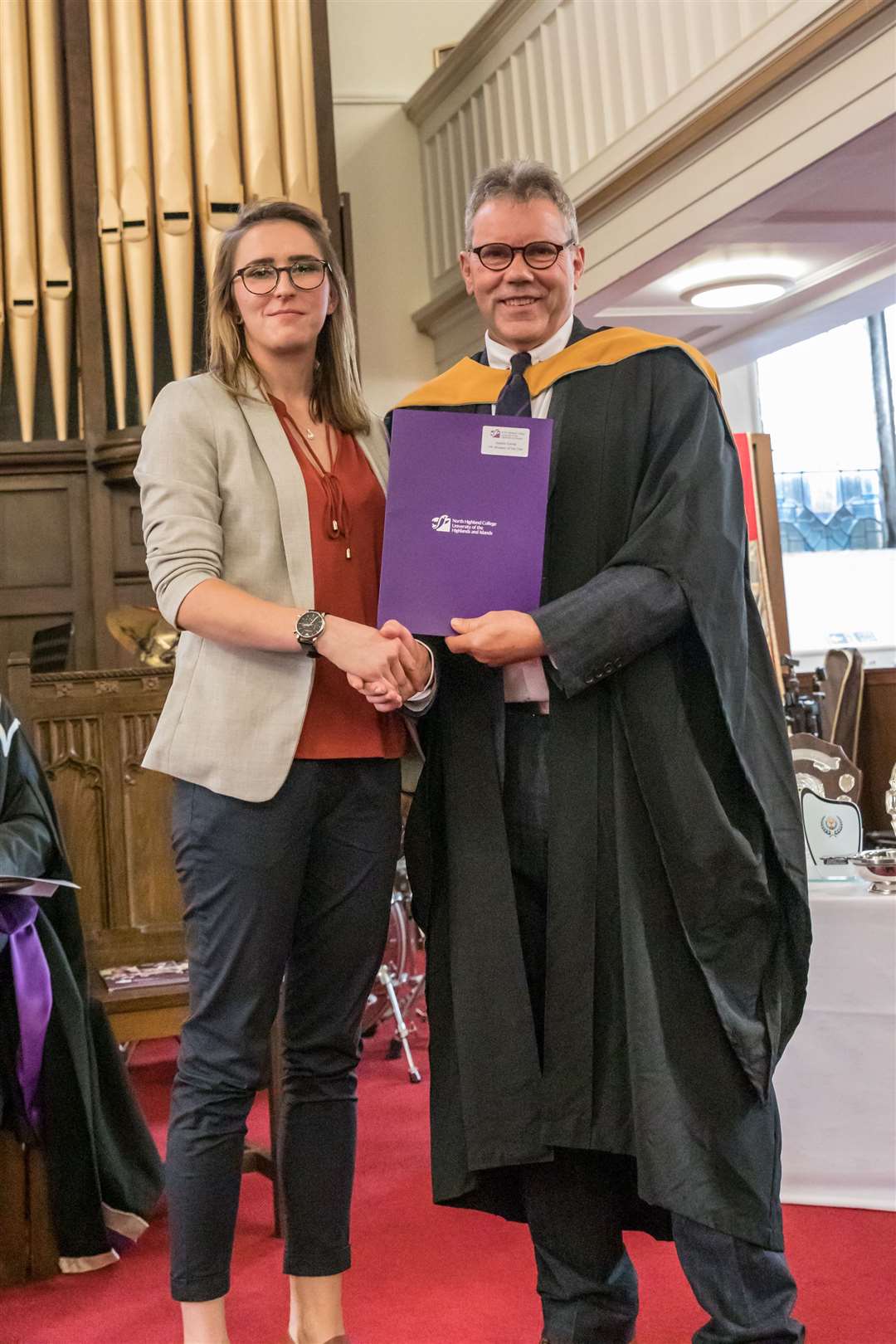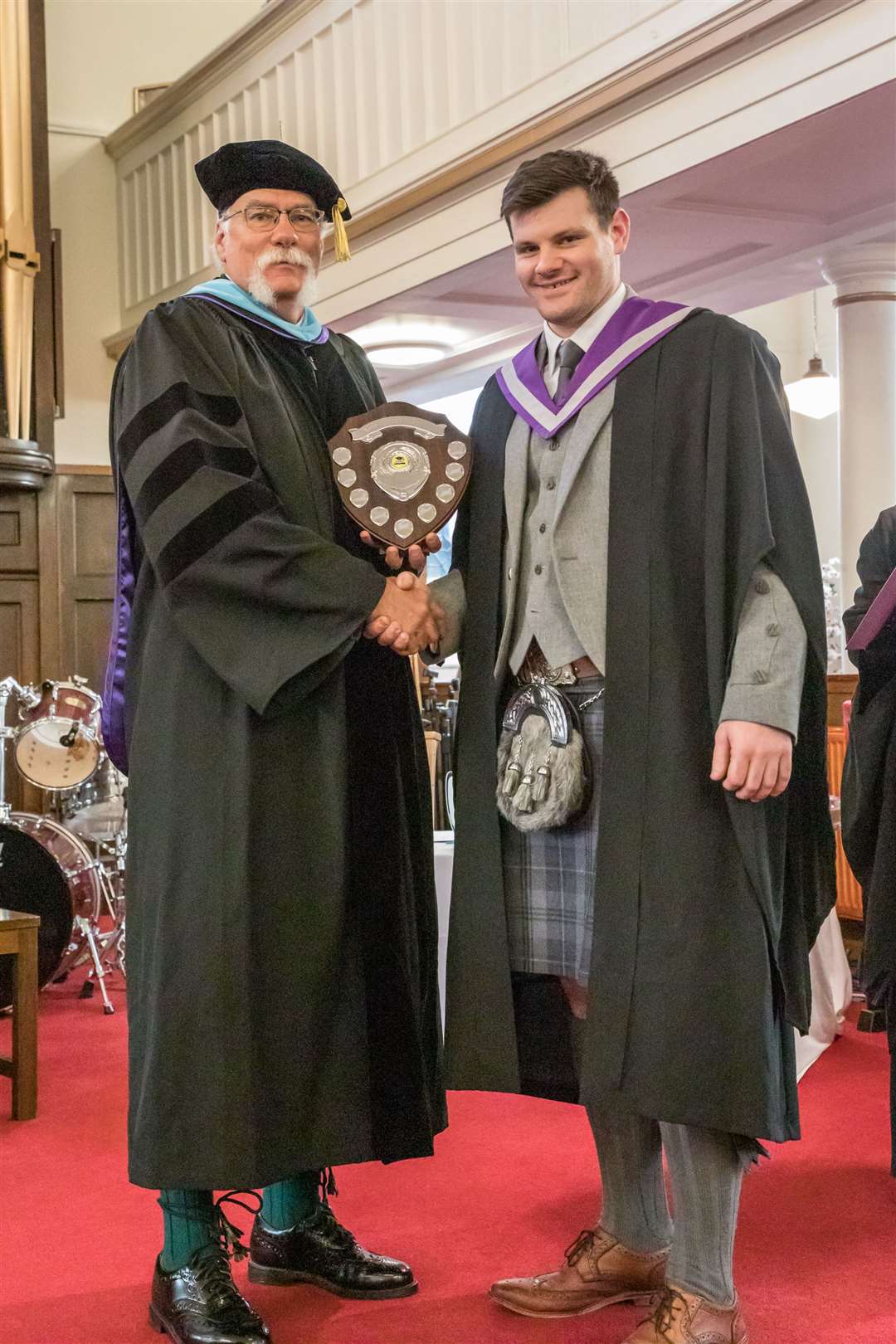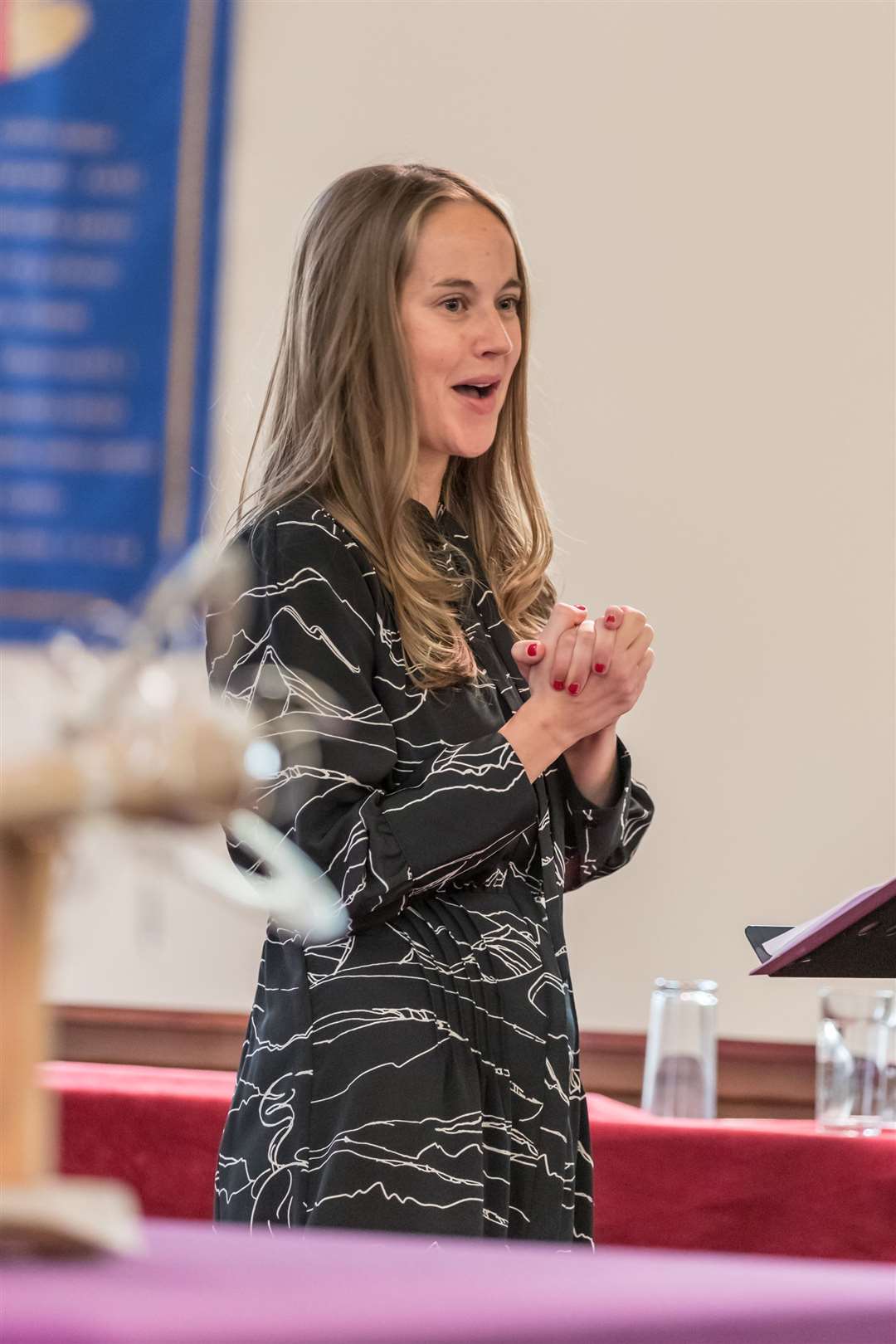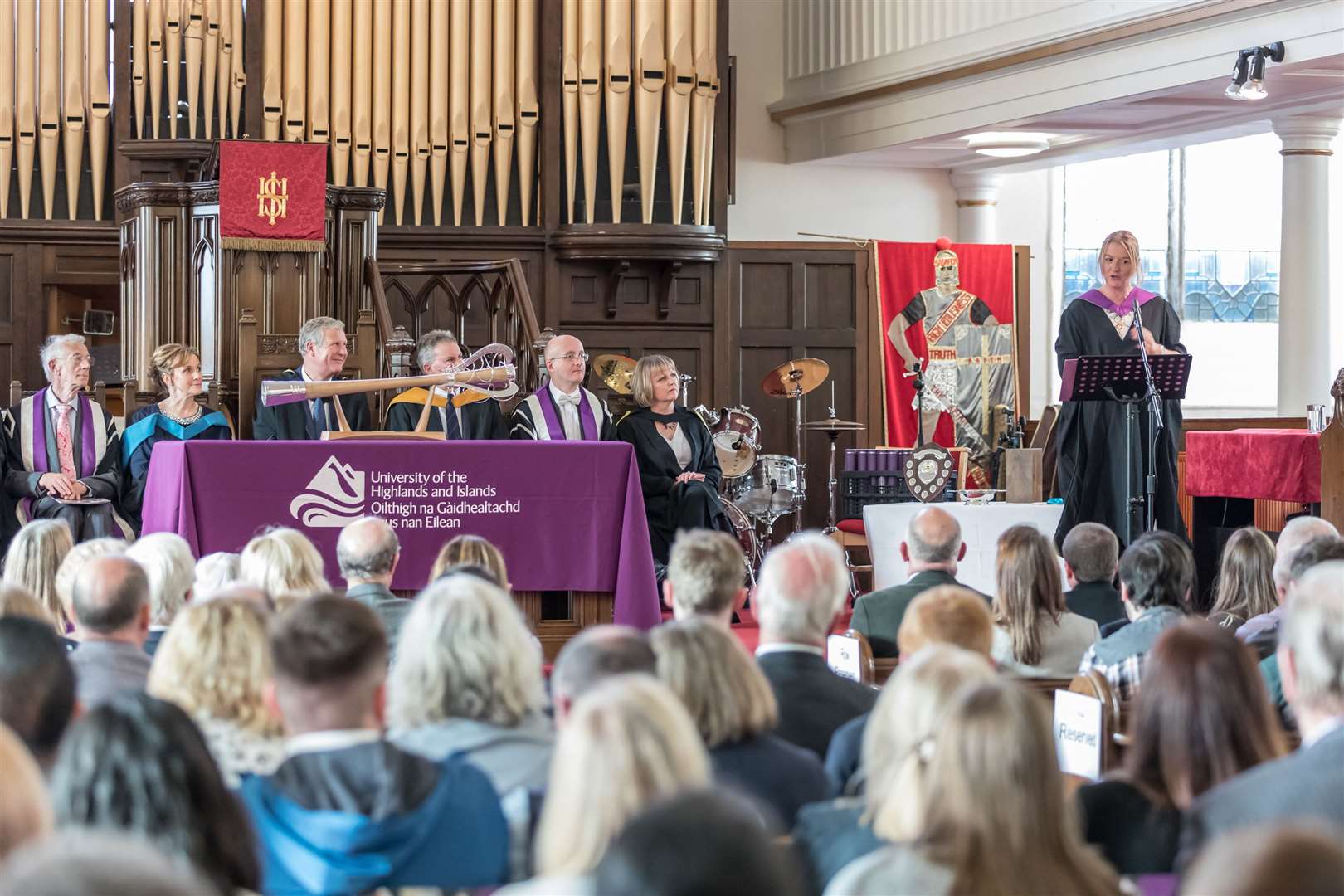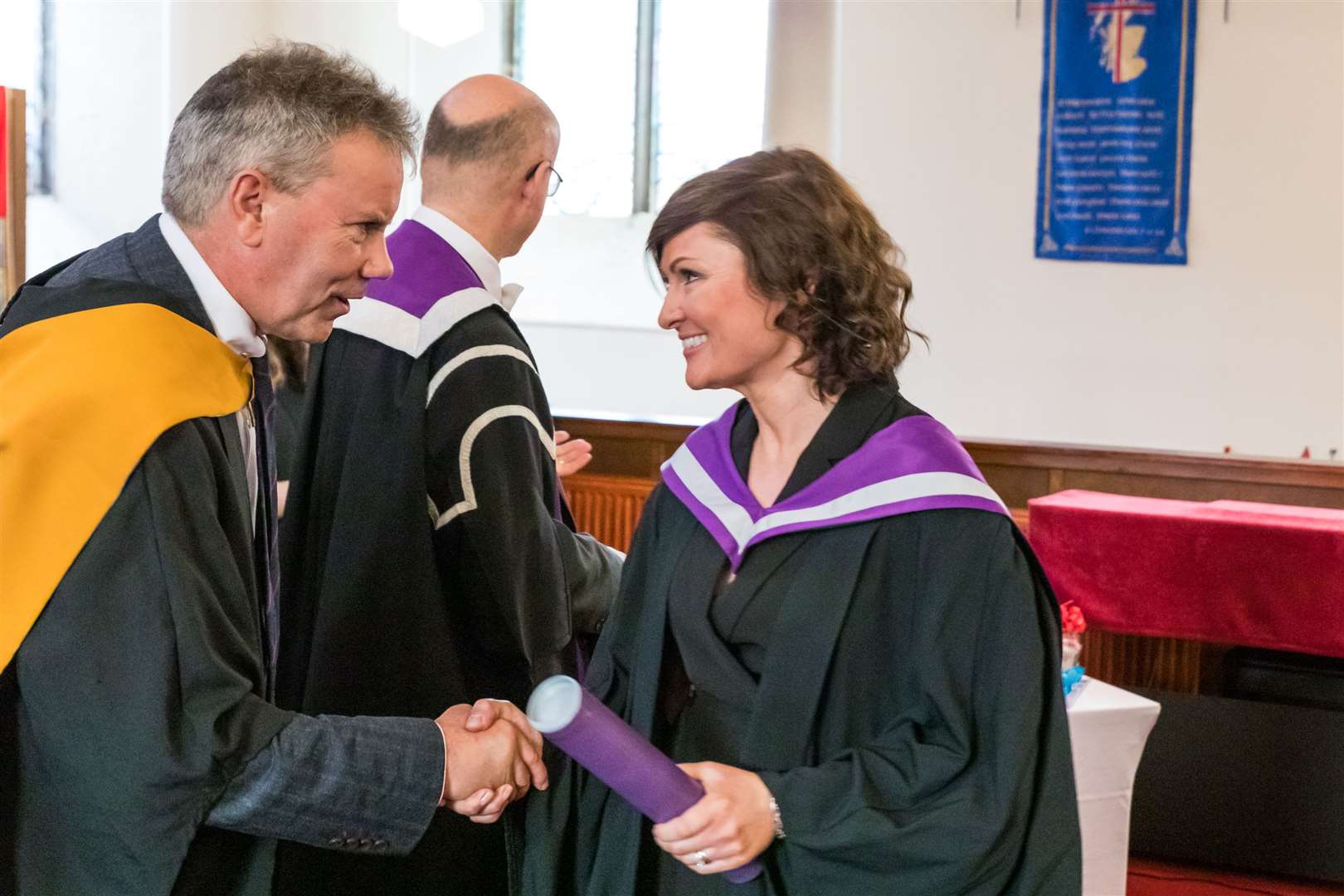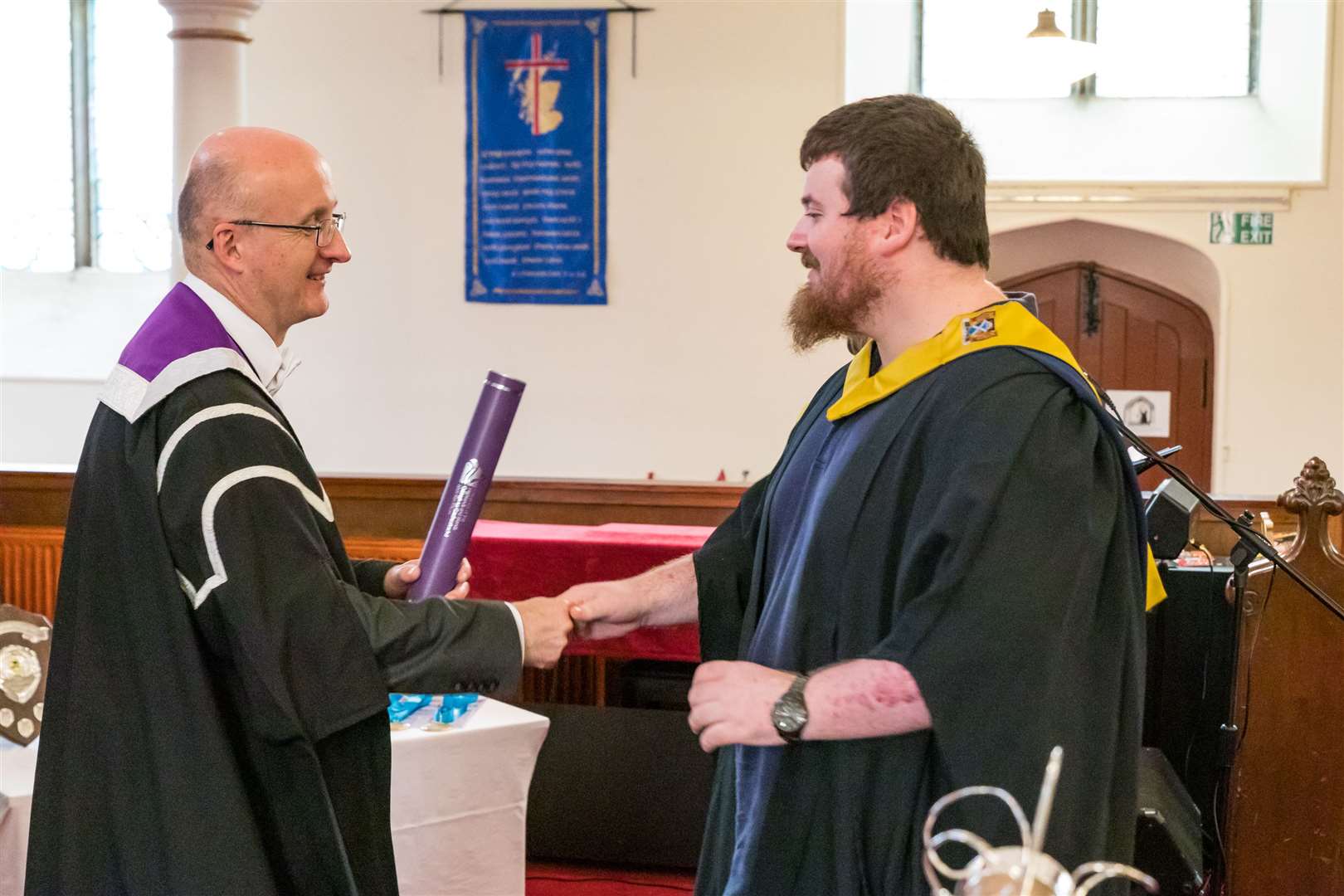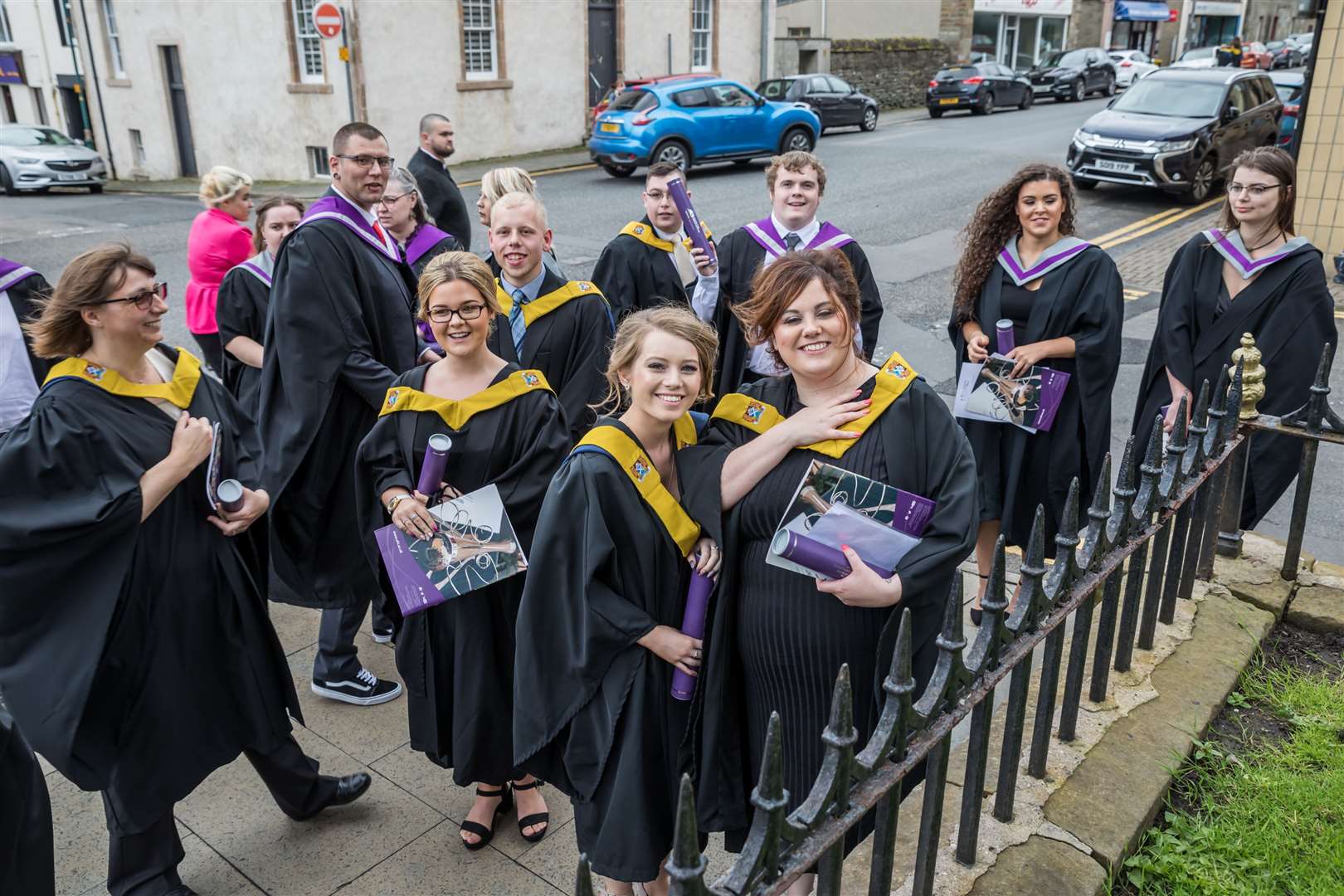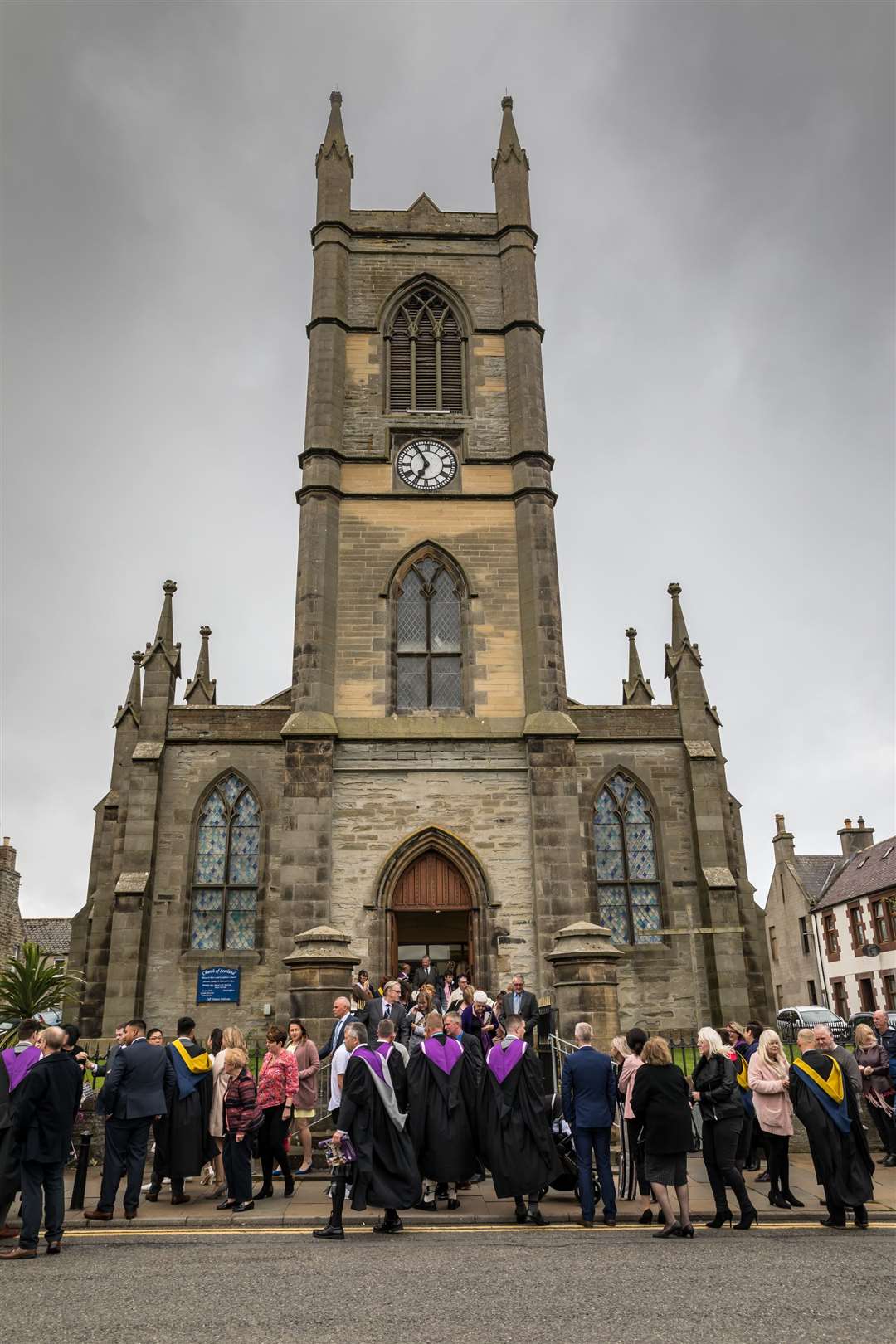 "Work collaboratively and supportively, and network well with others. Express yourself openly and be open to new ideas and ways of working that at times will take you out of your comfort zone. Be respectful and tolerant of the positions of others – and, crucially, aspire to the achievement of excellence."
Six special awards were presented to students at this year's ceremony which included engineering, hospitality, golf and music.
Be respectful and tolerant of the positions of others – and, crucially, aspire to the achievement of excellence.
HND Engineering Systems student Sophie Clarke, from Inverness, was Higher Education Student of the Year, having been nominated by three of her lecturers from the North Highland College UHI engineering department for her "outstanding academic performance".
Commuting from Inverness to attend the college's Engineering, Technology and Energy Centre (ETEC), Sophie was nominated for her performance in all of her modules, and her solid exam and project marks. Sophie's lecturers praised her attitude to her studies and agreed: "Sophie would make an excellent tutor herself if she should choose that path some day."
NC Music student Nathan Urquhart was Further Education Student of the Year, nominated by his lecturer for his commitment and progression demonstrated over the past two years both personally and academically.
BEng (Hons) Mechanical Engineering student Mark Graham, from Wick, was this year's recipient of the Roy E Godfrey Memorial Shield. This award recognises a significant dedication in an engineering discipline and is in memory of Roy, who always maintained "nothing moves without engineers".
Since joining the college in 2012 on Performing Engineering Operations, Mark has progressed and achieved HNC, HND and this year a first-class honours degree. Mark will be one of the first students enrolled in the new MSc in Engineering this year.
Professional Cookery SVQ 2 student Kieren Hamilton, from Wick, was awarded the Tom Dobson Salver Award for demonstrating outstanding customer service. Kieren has excelled throughout his studies and will continue this year with SVQ Level 3 Professional Cookery.
Golf Management students Euan Ferguson, Lewis Johnson, John Oster and Graham Minton also took home Sporting Half Blues Award with the University of the Highlands and Islands. The Sporting Blues scheme recognises excellent sporting achievement within the UHI student community.
The title of University of the Highlands and Islands Sporting Team of the Year was awarded to the university's golf team members, Alastair McNaughton, Riccardo Cellerino, Euan Ferguson, Lewis Johnson, John Oster and Graham Minton. It is the first time this award has been presented by the university and is only open to the first team of any British Universities and Colleges Sport (BUCS).
The University of the Highlands and Islands' specially commissioned ceremonial mace, which symbolises the Highlands and Islands, was carried by Su Hawes who dedicated nearly 20 years' service to North Highland College UHI.

Local historian and prodigious author John Macdonald, from Rogart, also received an honorary fellowship from the University of the Highlands and Islands. Professor Neil Simco presented the award to Mr Macdonald for his work in history, music and crofting politics to support community education, academic research, public service and cultural work for over 50 years.
Mr Macdonald has also collected an archive of photographs, stories and artefacts which were used in his many public talks and guided walks. He has encouraged many people to understand more about their local history and the archaeology of the ground beneath their feet. He also a mentor of postgraduate students, helping to show how they can apply their theoretical knowledge to "on the ground" evidence.
North Highland College UHI thanked the Rev David Malcolm of St Peter's and St Andrew's Church, Thurso; piper Marc Moodie; mace bearer, Su Hawes; guest speaker Helen Mackay; and all the college staff, students, family and friends in attendance.
---
This website is powered by the generosity of readers like you.
Please donate what you can afford to help us keep our communities informed.
BECOME A SUPPORTER
In these testing times, your support is more important than ever. Thank you.
---
---