Molly Nolan calls for greater efforts to catch fly-tipping offenders
---
Published: 19:50, 16 April 2021
---
Get the Courier and Groat sent to your inbox every week and swipe through an exact replica of the day's newspaper
---
---
Liberal Democrat candidate Molly Nolan has hit out at the "catastrophic" impact of fly-tipping and called for greater efforts to catch those responsible.
She condemned the behaviour of people who dispose of waste illegally and said the costs for offenders should be "punishing".
Launching their manifesto ahead of next month's election, the Liberal Democrats said the next Scottish Government should establish new ways to help farmers with the costs of clearing up fly-tipping with funding recouped from offenders.
Ms Nolan, the environment spokesperson and candidate for Caithness, Sutherland and Ross, said: "The costs for rural businesses to clear up fly-tipping can be punishing, so the costs for offenders should be too.
"There has clearly been an increase in incidents since the pandemic hit. From remote beauty spots to busy cities, fly-tipping is a widespread issue. It is destructive and can prove catastrophic for animals, plants and soil.
"The Scottish Liberal Democrats are committed to ensuring that farmers get more help with the costs of clearing up fly-tipping and that efforts are increased to catch tippers."
An investigation by the Liberal Democrats revealed that 127,625 reports of fly-tipping were reported to local authorities across Scotland in the past two years, including 14,112 in the Highlands and Islands.
Earlier this year, small businesses and farmers warned the Scottish Government that urgent action on fly-tipping was needed. NFU Scotland called for greater resources for investigative bodies to prosecute.
According to the Scottish Environment Protection Agency, clearing up illegal dumping costs Scottish local authorities more than £2.5 million a year.
Gallery1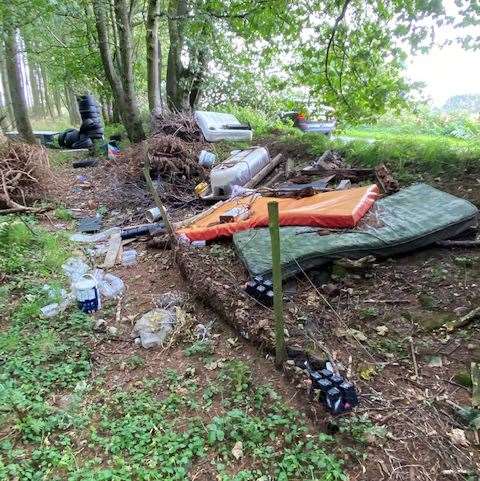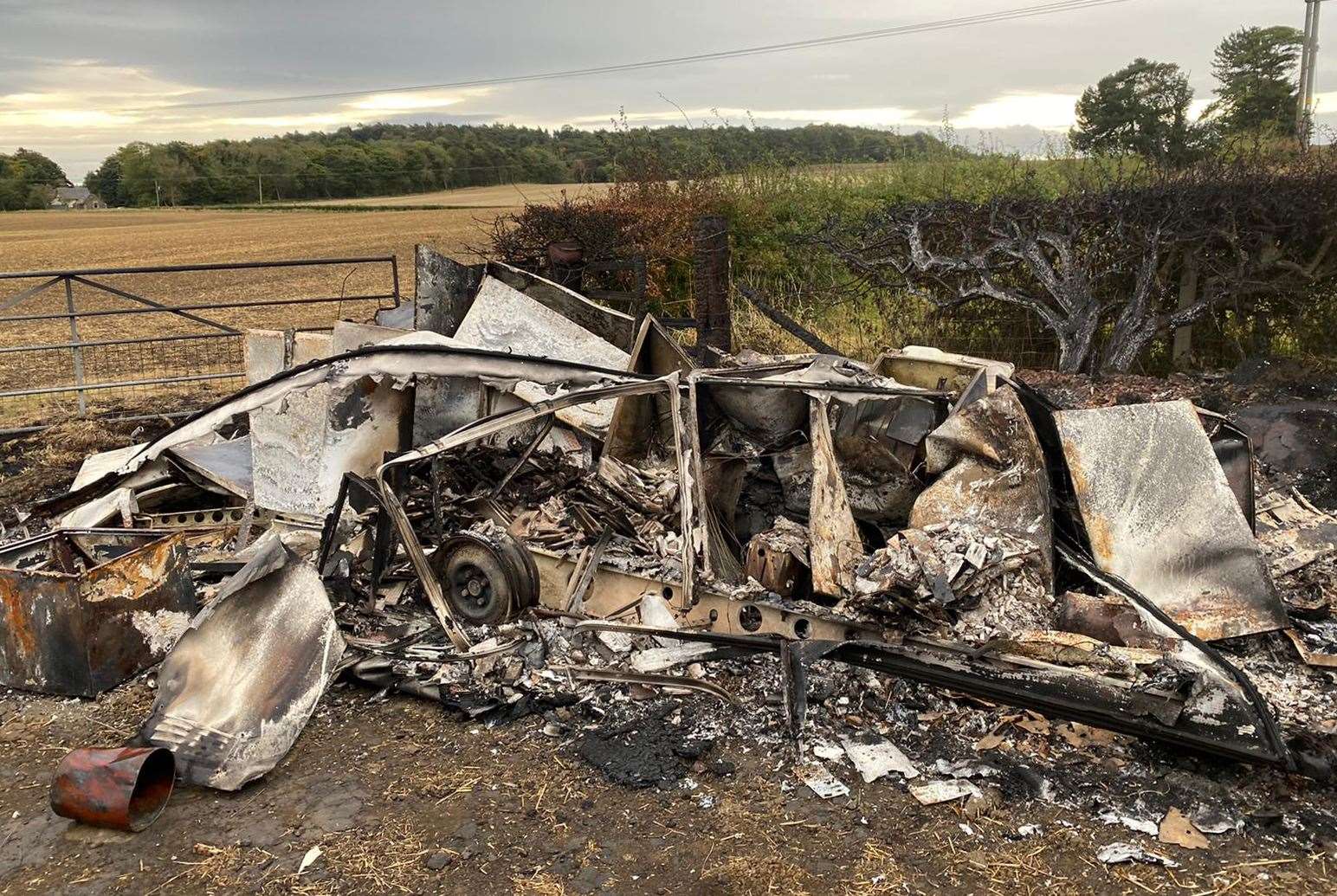 Scottish Land and Estates (SLE) also highlighted the problem of illegal dumping as it launched its manifesto. The rural business organisation warned that fly-tipping is more than an eyesore and said protecting rural communities from it must be a priority for the next government.
SLE says landowners and farmers "remain plagued by fly-tippers". Throughout the pandemic, it maintains, picturesque areas across Scotland have been "routinely disturbed by the unwelcome sight of garden and other waste".
Chief executive Sarah-Jane Laing said: "Ending the scourge of fly-tipping and healing our rural communities is at the heart of SLE's priorities for the next parliament.
"In our manifesto People, Jobs and Nature we call on all parties to commit to prevent, detect and prosecute fly-tipping offences – with tough sentences for repeat offenders.
"Fly-tipping has serious social, environmental and health implications. It poses a threat to people and wildlife, damages our environment and spoils people's enjoyment of the outdoors.
"It is more than an eyesore. It is dangerous, and it is a crime. Too many landowners and farmers find themselves in a vicious cycle of costly clean-ups – forced, as victims, to not only have to remove potentially hazardous materials, but also to bear the financial burden of waste crime.
"Rural businesses can find themselves liable for bills of thousands of pounds to clean up land that has been fly-tipped, with many offered no support from their local authority.
"We are pleased that, after representations from SLE and others, the Scottish Government agreed to give equal weight to fly-tipping in its forthcoming litter strategy. We will work with the next government and all parties to protect our rural communities from fly-tipping with tough measures and comprehensive cover, to ensure victims of fly-tipping are no longer out of pocket to clear it up."
---
Do you want to respond to this article? If so, click here to submit your thoughts and they may be published in print.
---
---
Get a digital copy of the Courier and Groat delivered straight to your inbox every week allowing you to swipe through an exact replica of the day's newspaper - it looks just like it does in print!
SUBSCRIBE NOW
---
---