Memorial bench dedicated to 'the lost' after 14 suicides in Caithness over past year
---
Published: 19:33, 11 May 2021
---
Easier access to your trusted, local news. Subscribe to a digital package and support local news publishing.
---
---
Fourteen people who took their own lives over the past year were remembered at a gathering in Wick at the weekend.
Members and supporters of No More Lost Souls attended a dedication ceremony for a newly installed wooden seat described as "a memorial bench for the lost" by Steven Szyfelbain, the group's chairman.
He founded No More Lost Souls last summer after a series of suicides in the county. The group is campaigning for better provision locally for people struggling with their mental health, as well as seeking to end the stigma over talking about the subject.
Mr Szyfelbain described it as a "tragedy" that the right treatment does not currently exist in Caithness.
The bench was created for No More Lost Souls by local craftsman Ian Horne from an old champagne barrel that was subsequently used in whisky-making at an Islay distillery. Featuring the name of No More Lost Souls and the group's anchor symbol, it is situated beside Wick's large anchor installation at the corner of Martha Terrace and Harbour Quay.
Opening the ceremony on Saturday, Mr Szyfelbain said: "A year ago this group didn't exist. In an ideal world, it wouldn't exist. Everyone, everywhere, anywhere, should be able to get access to the proper and safe mental health treatment that they rightly deserve.
"Unfortunately in Caithness at the moment that doesn't exist, and it's a tragedy.
"We came together in July last year in response to three suicides that had happened in the town. I am very sorry to report that this number now stands at 14.
"Today I would also like to take a moment's silence for every single individual who has lost their life by suicide.
"There is an awful lot in the media about being kind. It's the most important thing you can do in this life.
"You don't know what someone is going through. You don't know their struggles. So if you see someone struggling, if you've got a moment to take out of your day, put your hand out and ask them simply: 'How are you doing? How are you? Are you okay?'
"And don't just ask once – you have to ask twice. A lot of people will turn round and say 'I'm okay' because they don't want to be a burden.
"Not one of you is a burden. Every single one of you is a human being with thoughts and feelings and emotions. You have a right to that most precious gift on Earth – the gift of life.
"The 14 who have left us got to some point where they felt their lives were a problem for themselves and others. They weren't. They took it upon themselves to take themselves away from us.
"So we took it upon ourselves as No More Lost Souls to have a memorial bench made to their eternal memory."
Mr Szyfelbain thanked Mr Horne, founder of the Whisky on Tour project, for making the bench. "It started life as a champagne barrel, went to Bowmore Distillery to become a whisky barrel, and now will rest here for evermore."
He also thanked harbour master Malcolm Bremner and his team at Wick Harbour Authority for the part they played in getting the seat installed.
Mr Szyfelbain handed over to the Rev John Nugent for "a short prayer for those who have been lost and a moment of thanks for their lives".
Gallery1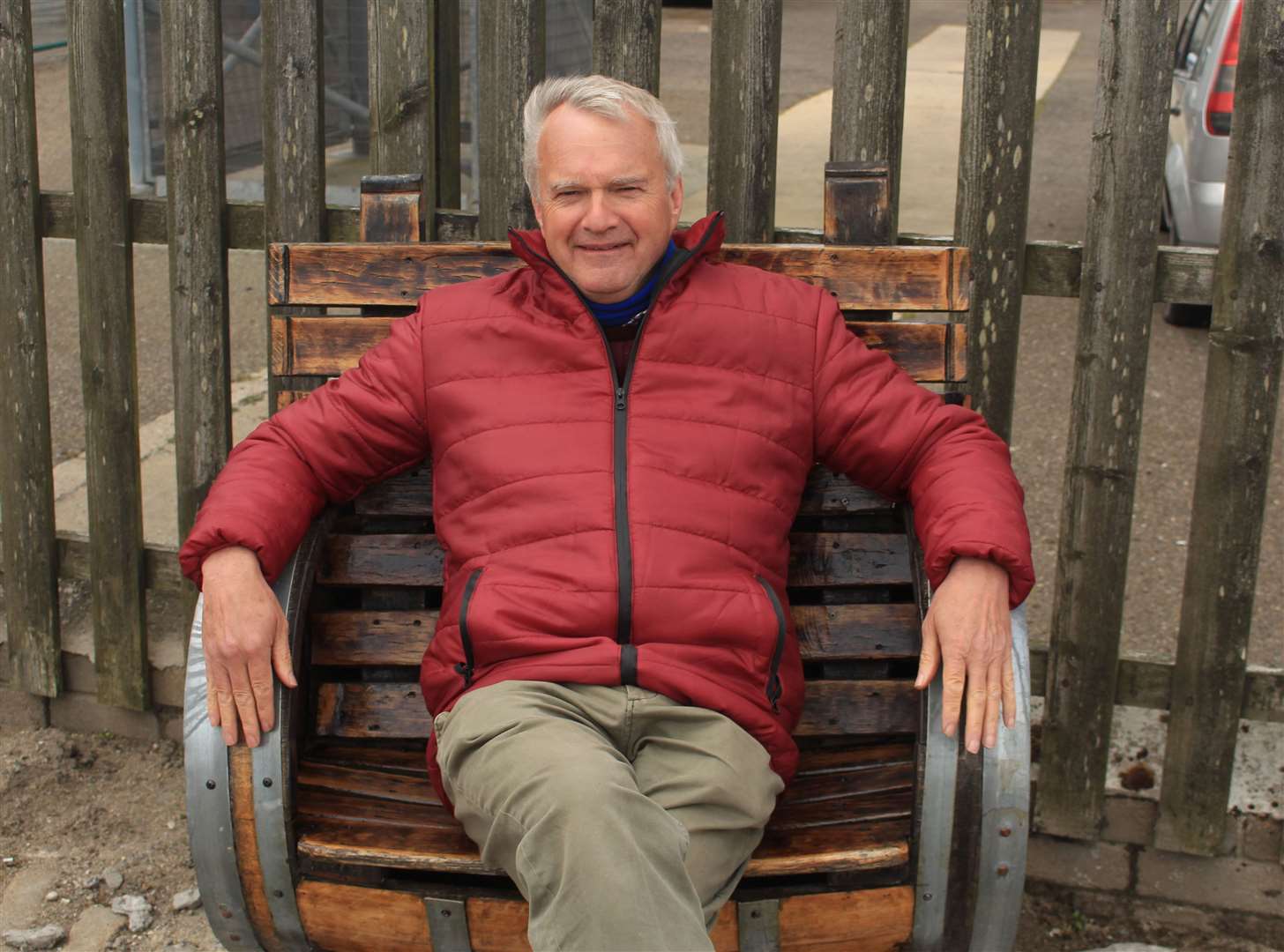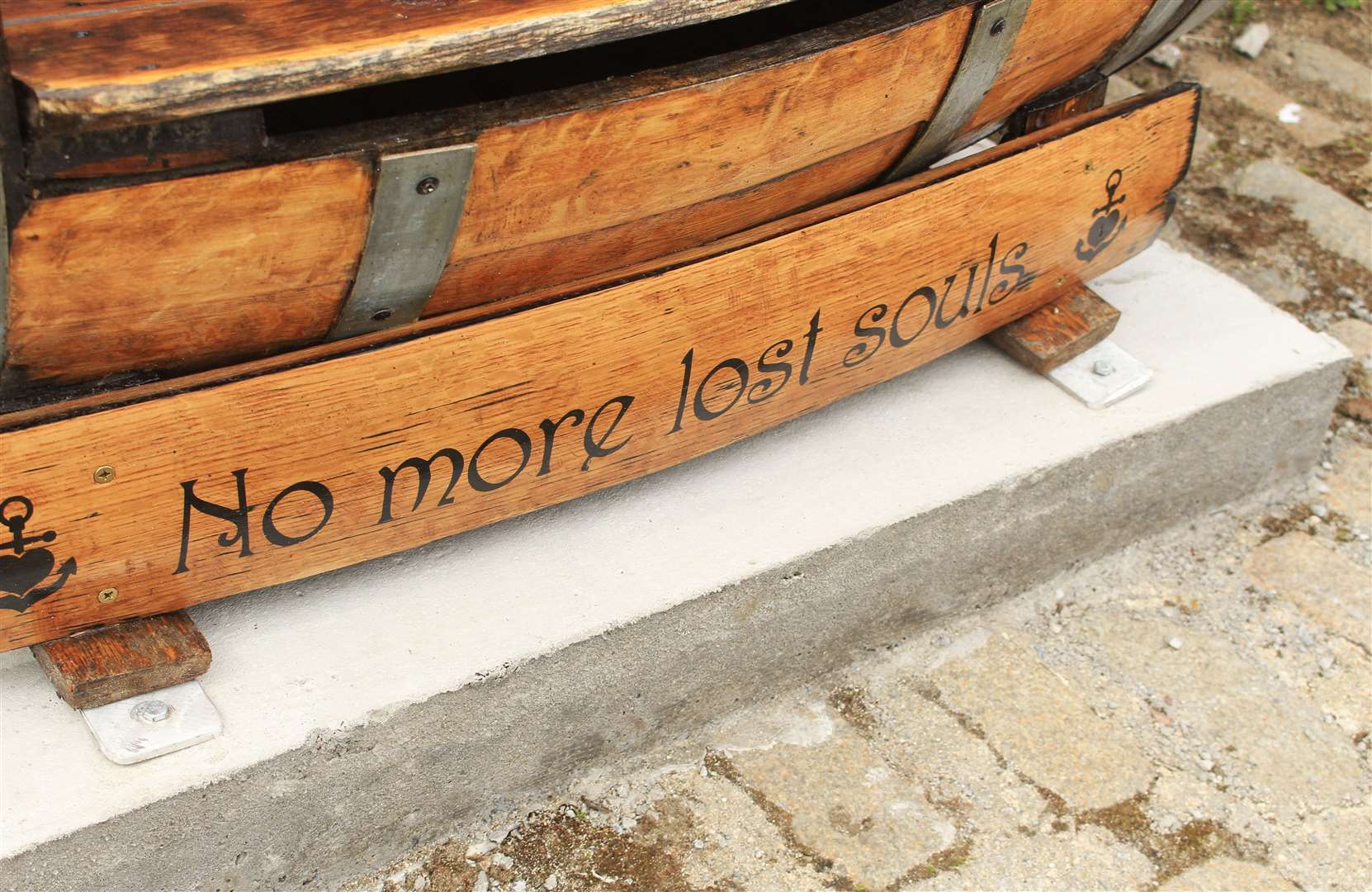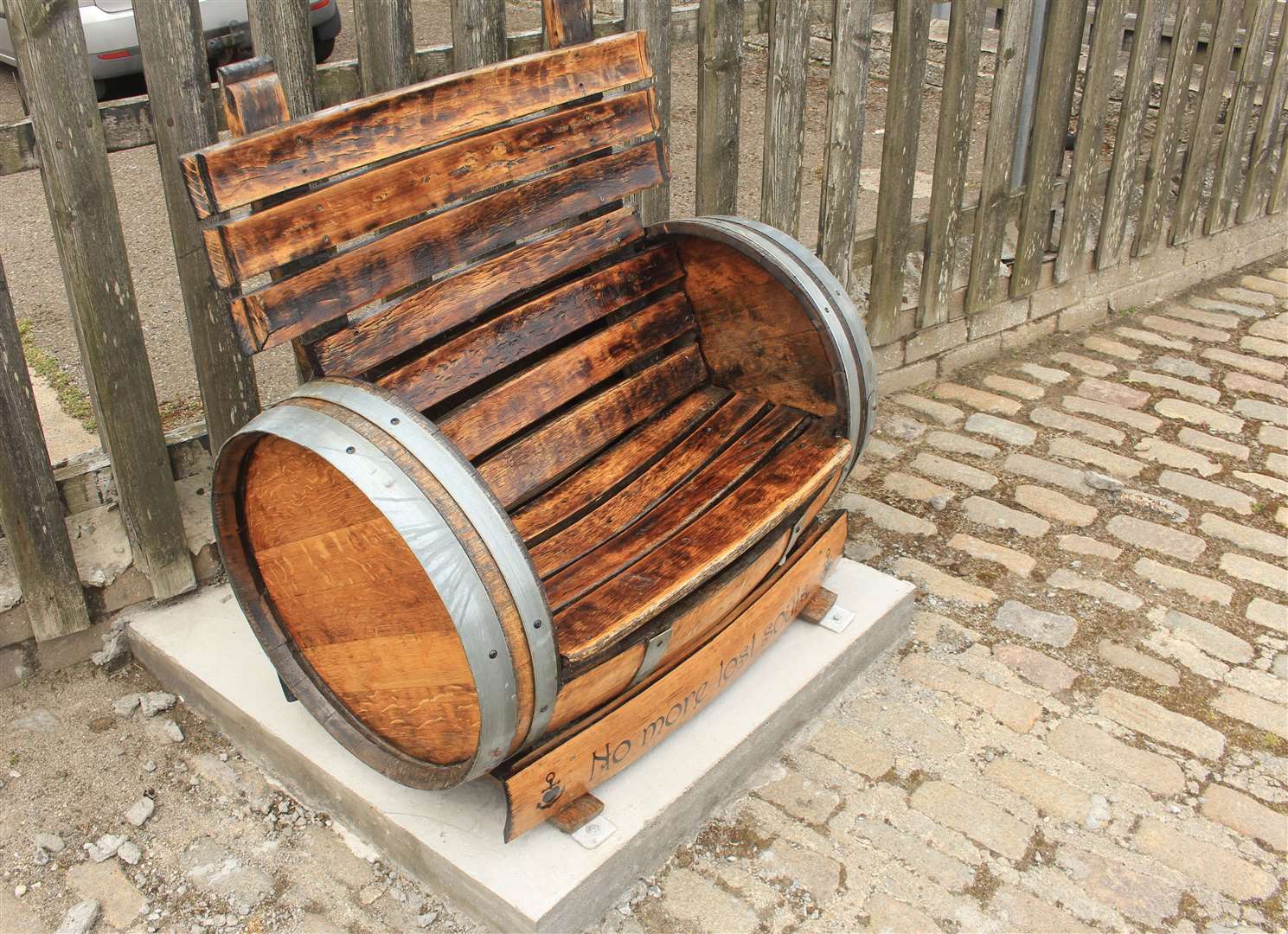 Mr Nugent explained that he had worked in suicide prevention with a Samaritans group and described it as a "deeply personal" subject for him. He said No More Lost Souls had already offered people a lot of hope by "shining a light" on the subject and emphasised the importance of being able to listen.
Mr Nugent told the gathering that he had taken the funerals of many of the 14 who had died by suicide. "They maybe didn't realise how much they were loved and respected and valued," he said. "Getting that message out there is going to be so important to the mental health of people in this county."
He added that those who have died "have not been forgotten".
Speaking afterwards, Mr Szyfelbain explained: "The anchor is our symbol. It's not just nautical – it's about holding on. You anchor yourself to the moment, you anchor yourself to holding on and not letting go.
"Sadly, just over there [gesturing towards the other side of the bay] is where my friend took his own life and left us, so I thought it would be appropriate to have somewhere that we could sit facing the horizon and instead of seeing the end, look to the future. Hold on, stay strong and just tie the connotations together, because the harbour has been a focal point for Caithness and Wick and it's nice to give a little bit of something back."
He added: "Full credit to Malcolm Bremner and the harbour authority. They got the cement laid down for us, they got everything ready."
Natasha Kelly has been part of No More Lost Souls since the group started.
"It was needed because there are not enough mental health support groups up here – not just for young people, for anyone," she said.
"I have tried to take my life twice over the years and I never got any support, even to this day. They just kept panning me off with antidepressant tablets and that's not what you need – you need someone to talk to, and there are just no places for us to go.
"There have been 14 suicides now since the start of the first lockdown and that's totally not right. And it has been mostly young people.
"I think that us starting up this group has actually helped. We are just going to try to make it grow and continue to help people."
Ron Gunn, a vice-chairman of Caithness Health Action Team and the chairman of Thurso Community Council, was also there to give his support to No More Lost Souls.
"I think everybody in Caithness is aware there is a mental health crisis," Mr Gunn said. "It's good that they have got some extra money now and they are looking at possible ways of trying to work on it to improve it.
"I must take my hat off to this group. They have really highlighted the problems here through personal experience, which is very important, and also they are a listening ear for anybody that feels they need help."
Saturday's event took place ahead of Mental Health Awareness Week 2021, which runs from May 10-16.
---
Do you want to respond to this article? If so, click here to submit your thoughts and they may be published in print.
---
---
---