Mail scam alert after Wick woman admits she was 'caught off guard' by fake message
---
Published: 16:59, 25 April 2021
| Updated: 13:06, 28 April 2021
---
Get the Courier and Groat sent to your inbox every week and swipe through an exact replica of the day's newspaper
---
---
A young Caithness woman has revealed how she was "caught off guard" by a mail scam.
Now she is keen to help ensure others, especially older or vulnerable people, don't fall victim to the online fraudsters who targeted her.
The 25-year-old from Wick, who has asked not to be identified, admitted she felt "stupid" that she had been taken in by a text she received which appeared to come from Royal Mail but turned out to be a clever fake.
It informed her that a small payment was required for a package and she had already filled in her bank details before becoming suspicious. By acting quickly she managed to avoid being left out pocket but felt shaken by the experience.
Gallery1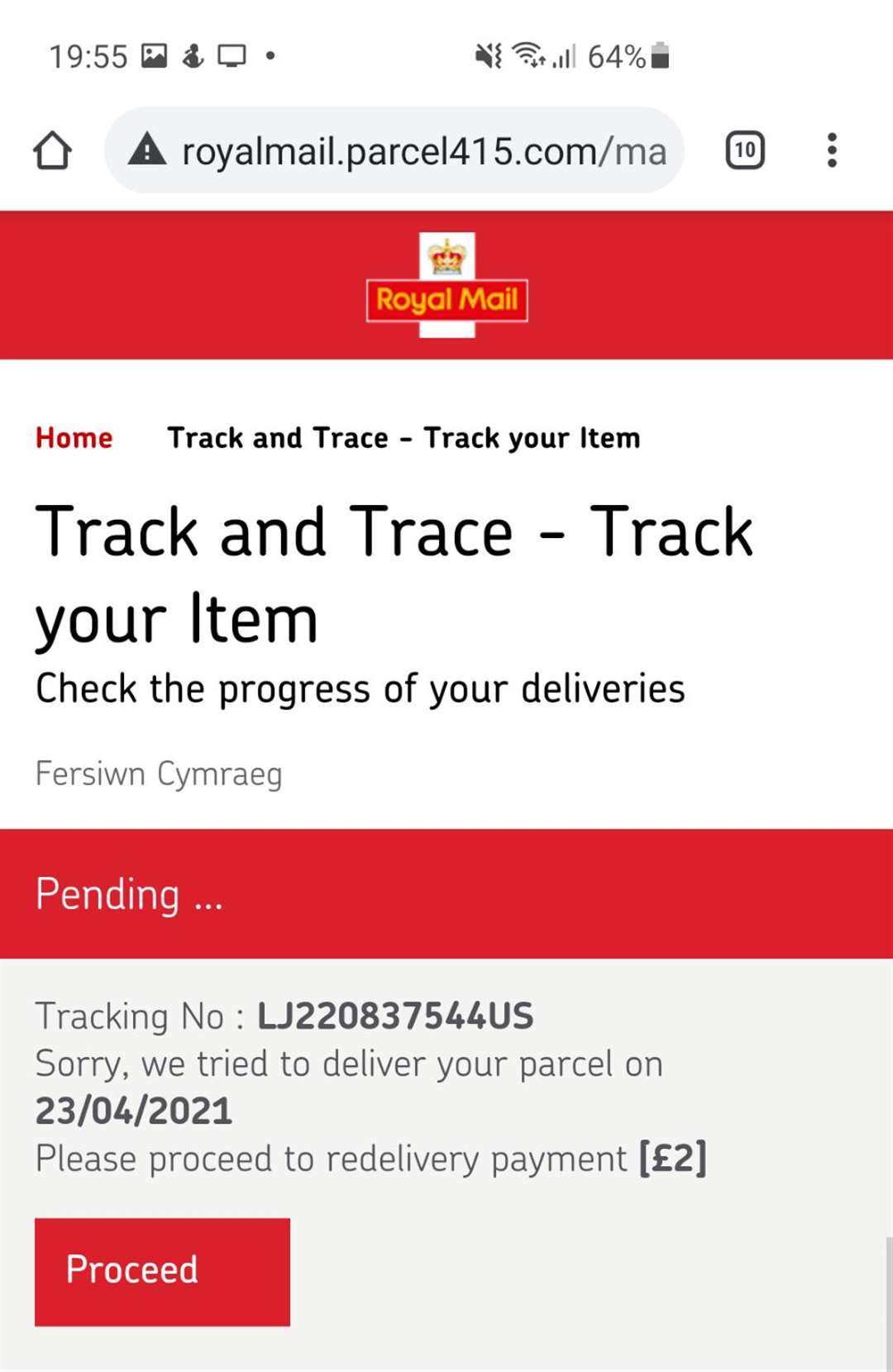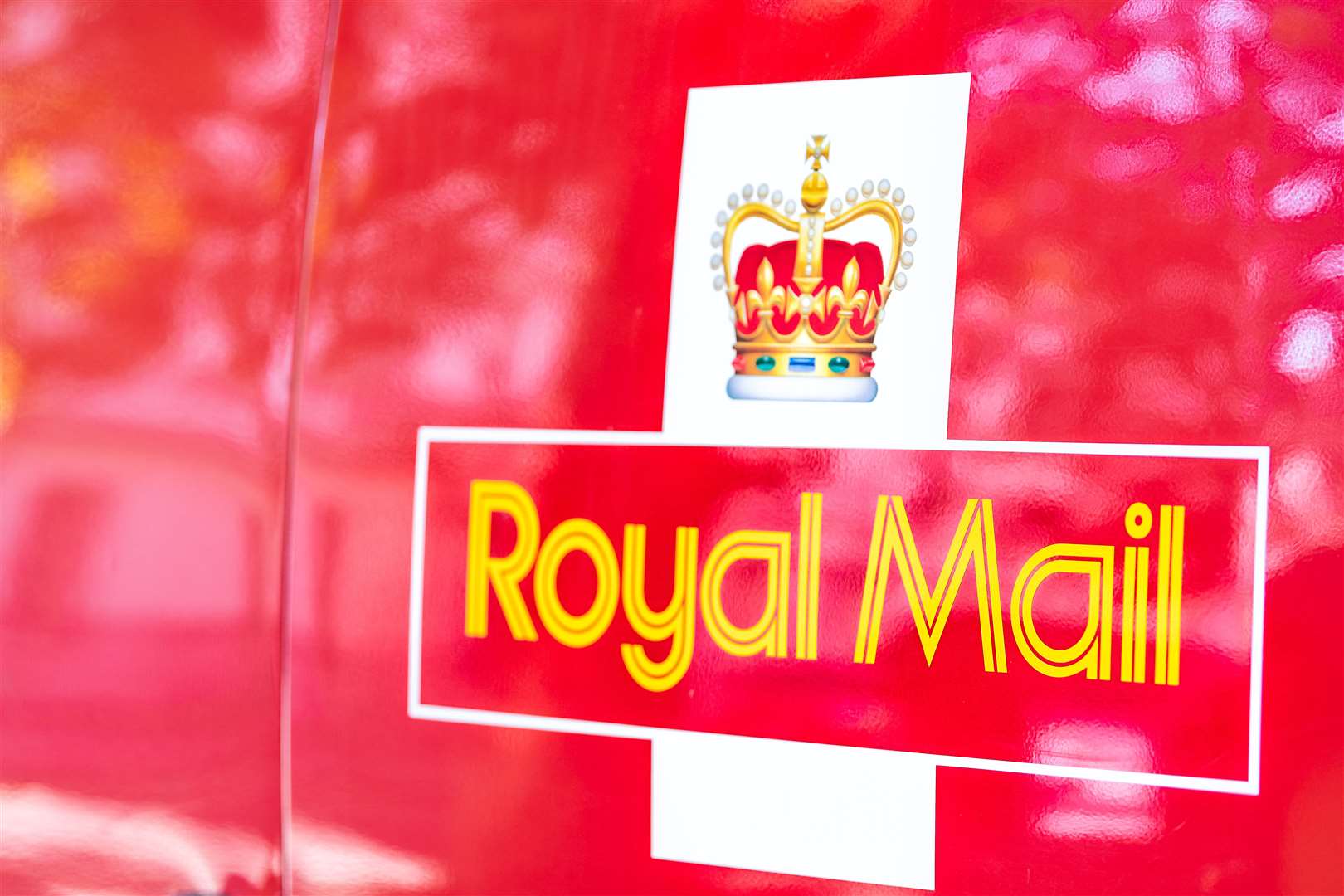 The woman had been awaiting the delivery of a replacement smartwatch when she received the scam text around lunchtime on Friday.
"I'd had a Fitbit watch for a while and I recently sent it back to America," she explained. "It had stopped charging but thankfully it was still in guarantee. I got an email saying they had sent me a new one.
"I just was sitting watching the telly, the postman hadn't long passed, and I got this text. I thought nothing of it. I don't know why – I should have done. But the text looked quite genuine so I clicked on the link and it is identical to the Royal Mail website, word for word.
"I went onto this website and the last two characters in the reference number were 'US', so I was thinking 'US, United States, this must be about my watch'.
"I went on it and it wanted £2 delivery so I thought they had maybe underpaid in America. I just thought I would just pay the £2 and hopefully tomorrow my watch would come."
It was only after filling in her bank card details that she realised "it didn't sound genuine".
She said: "I thought 'wait a minute, I think something doesn't quite add up here'. So I went down to the post office straight away."
In the post office branch in Wick's High Street, staff were able to inform her that it was a recognised scam. Another member of the public had been in to enquire about a similar text containing the same tracking number – LJ220837544US.
"I did look online to see if I could find a customer service number for Royal Mail but I couldn't – it was just wanting me to email," the woman said. "I thought that would take too long, so I went down to the post office and I spoke to them and they did confirm.
"They said if they did want a payment they would never ask for your bank details – they would knock at the door or put in a slip.
"What kind of went against me as well was that I thought maybe with Covid they're not wanting to deal with money.
"What money I did have in the bank I automatically transferred to my dad's account, so that I emptied it myself before they could."
She phoned her bank, TSB, to cancel her card and arrange for a new one to be sent.
"If we had no post office I don't know what I would have done. It's a shame the TSB branch in Wick closed not that long ago because I could have gone in. I was on the phone for about 20 minutes but I did get through.
"If it was a Saturday or Sunday I would definitely be panicking because I couldn't have popped down to the post office."
The woman added: "I was caught off guard. When I saw 'US' I thought it must be my watch – and if you see the website it's quite incredible.
"My dad thought I'd be the last person this would happen to. But this happened five minutes after the postman left, so I thought maybe they'd sent a text.
"There was a phone number – I did actually phone it and it went to Vodafone voicemail. I phoned it again five minutes later and someone did answer but they never spoke. You just have a gut feeling, you know something doesn't quite add up."
She has been in touch with the police.
"I don't know if anything will be done because these people are hard to trace," she said.
"I do feel quite stupid that I fell for it, because I thought I would never fall for anything like that. I kind of feel a bit mad at myself.
"But if it happened to me – and I do know about these things – then I think it really could happen to anyone, especially older or vulnerable people."
A Highland Council spokesperson said: "This scam is known to the council. We invite people to follow Highland Council's social media or check out our news releases on our website to see our trading standards warnings that are issued from time to time."
Council trading standards staff were alerted to the Royal Mail "smishing scam" in March.
At that time, team leader Mark McGinty said: "This appears to be a smishing scam, a type of scam that uses a text message in order to obtain personal and financial information from unsuspecting victims. I would urge everyone to be wary of unexpected text messages claiming to be from organisations such as Royal Mail or courier companies and to avoid clicking on any links unless they are 100 per cent sure that the message is genuine."
Outstanding fees for unpaid postage can be paid online via the Royal Mail website.
People who feel they may be a victim of a scam should contact Police Scotland on 101.
The Scottish Government's consumer advice provider is https://consumeradvice.scot
---
---
Get a digital copy of the Courier and Groat delivered straight to your inbox every week allowing you to swipe through an exact replica of the day's newspaper - it looks just like it does in print!
SUBSCRIBE NOW
---
---