Lorna's plea over health services as she battles through sickness to complete 132-mile Raigmore run
---
Published: 10:26, 01 October 2021
| Updated: 10:27, 01 October 2021
---
Easier access to your trusted, local news. Subscribe to a digital package and support local news publishing.
---
---
Caithness endurance athlete Lorna Stanger battled through sickness and lack of sleep to run all the way to Raigmore, completing the equivalent of five marathons.
The 52-year-old from Thurso was determined to highlight the difficulties facing people who have to travel from the far north to Inverness to access hospital services, while raising money for Macmillan Cancer Support and Caithness Health Action Team (CHAT).
After arriving at Raigmore late on Thursday afternoon, Lorna declared: "The message I want to give to the NHS is stop downgrading now and reinstate services. We have the hospital and we have the people, so why are you taking services away?"
She reached the Highlands' largest hospital complex 40 hours and 30 minutes after setting off from Thurso's Dunbar Hospital at midnight on Tuesday. She also stopped at Caithness General Hospital in Wick before heading down the A99 and A9.
Her gruelling run amounted to 132.65 miles. Accompanied by her support driver Robert MacDonald, Lorna was on the move for 24-and-a-half hours.
Her progress was delayed by a combination of factors, including a mechanical issue with the support vehicle and torrential rain in Easter Ross, while she felt increasingly sick during Thursday.
Lorna said that the problems she encountered served to underline CHAT's message about the importance of having healthcare services provided locally.
"These are all things that can go wrong with people when they're travelling down to hospital in Inverness anyway," Lorna said. "People feel car sick, and if mums have new babies and have already got small children those little ones are always wanting to stop for the toilet.
"If people are having cancer treatment they feel sick anyway, so imagine doing that trip with car sickness. It's still a long trip in a car.
"It took longer than I thought, but the complications and delays just added emphasis to the whole thing about CHAT."
Lorna refuelled with sports energy drinks on the first part of the run on Wednesday and had an ice-cream stop at Brora. "But you can only stomach so much," she said.
She managed four hours of fitful sleep, sitting up in the support vehicle with her feet on the dashboard.
Speaking shortly after her arrival at Raigmore, Lorna said: "I had frequent stops in the car to help the sickness. I've only had ice cubes all day. I got some ice cubes at the Storehouse [at Foulis Ferry] in a cup and all I could do was pop one in my mouth, I was feeling so sick.
"I couldn't keep anything down. I can't drink anything. I barely sucked an ice cube and it was making me feel sick. But I'll be okay."
She added, however: "I'm glad we've done it. It has certainly got some attention for CHAT and their issues. Hopefully it has raised some money. It has been a good thing, a good effort all round."
Support driver Robert MacDonald said: "It went well. Had it not been for the torrential rain at Alness we would have got there earlier.
"Where the energy comes from for Lorna to keep going for so long, I don't know."
CHAT representatives were at Dunbar Hospital at midnight on Tuesday and at Caithness General Hospital in the early hours of Wednesday to wish Lorna well. She was joined on the first part of the run out of Thurso by her twin sister Trish Cowie.
CHAT vice-chairman Ron Gunn said: "This is a wonderful and amazing thing Lorna has done. Not only has she raised funds for Macmillan and CHAT, she has, in an absolutely unique way, highlighted what so many patients in the north have to face, travelling down and back for hospital appointments.
"By setting off at midnight she has emphasised the additional problems many mothers-to-be have to face travelling down to Raigmore, often through the night, to give birth, as unfortunately 90 per cent of babies from the north are now born in Inverness.
"Lorna was prepared to run over 130 miles to highlight the length of the journey, yet the health secretary [Humza Yousaf] and our MSP [Maree Todd], who is the minister for women's health, refused to experience the journey in the comfort of a car.
"CHAT has nothing but admiration for Lorna and would like to congratulate her on this tremendous achievement. We would also like to thank her support driver Robert MacDonald."
Local MP Jamie Stone recently asked Mr Yousaf and Ms Todd to join him on a Covid-compliant winter road trip from Wick to Raigmore, arguing that such a journey would help the ministers to appreciate "the realities of this situation". Ms Todd replied stating that neither she nor Mr Yousaf would be able to take up the invitation.
Gallery1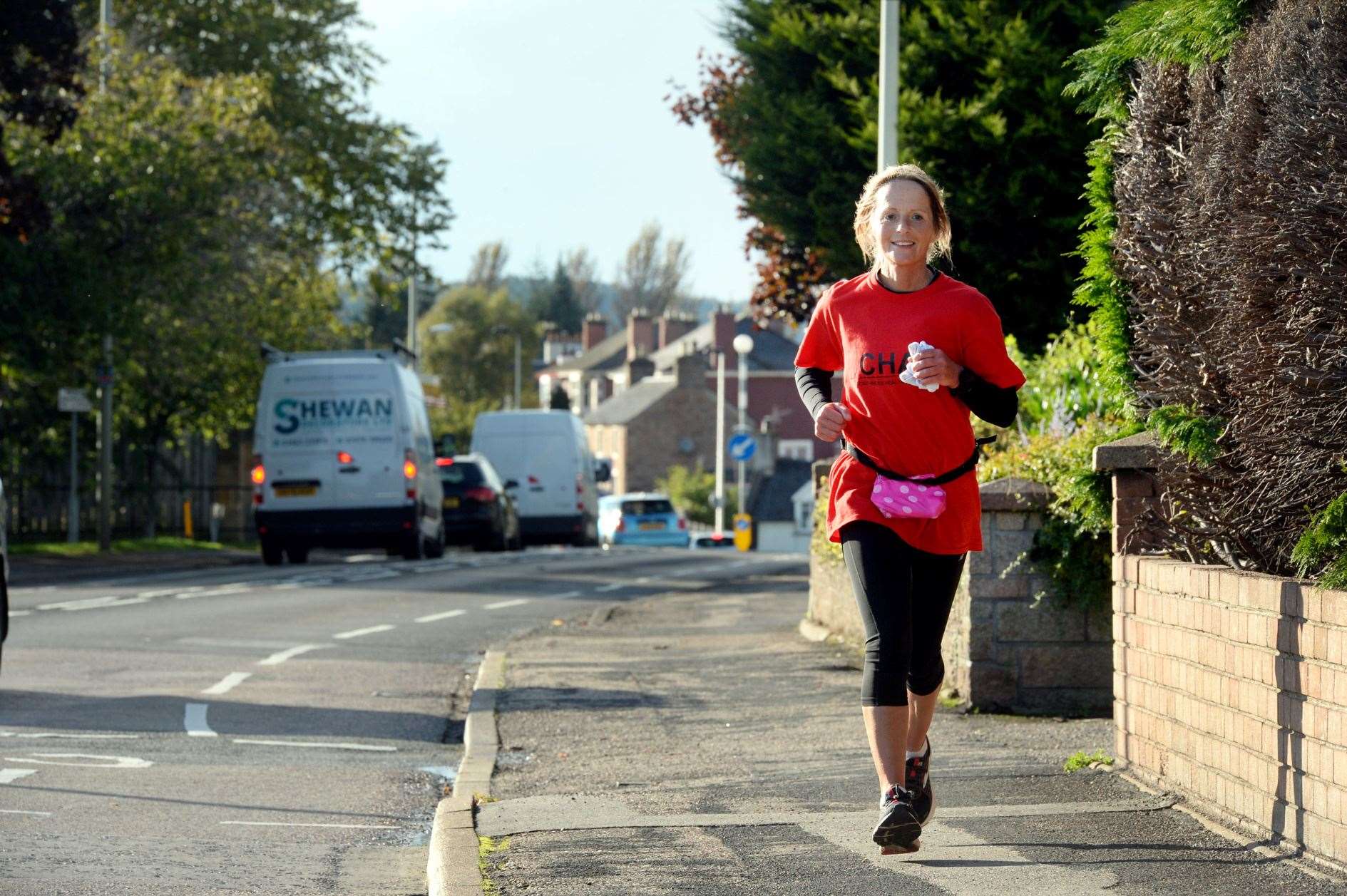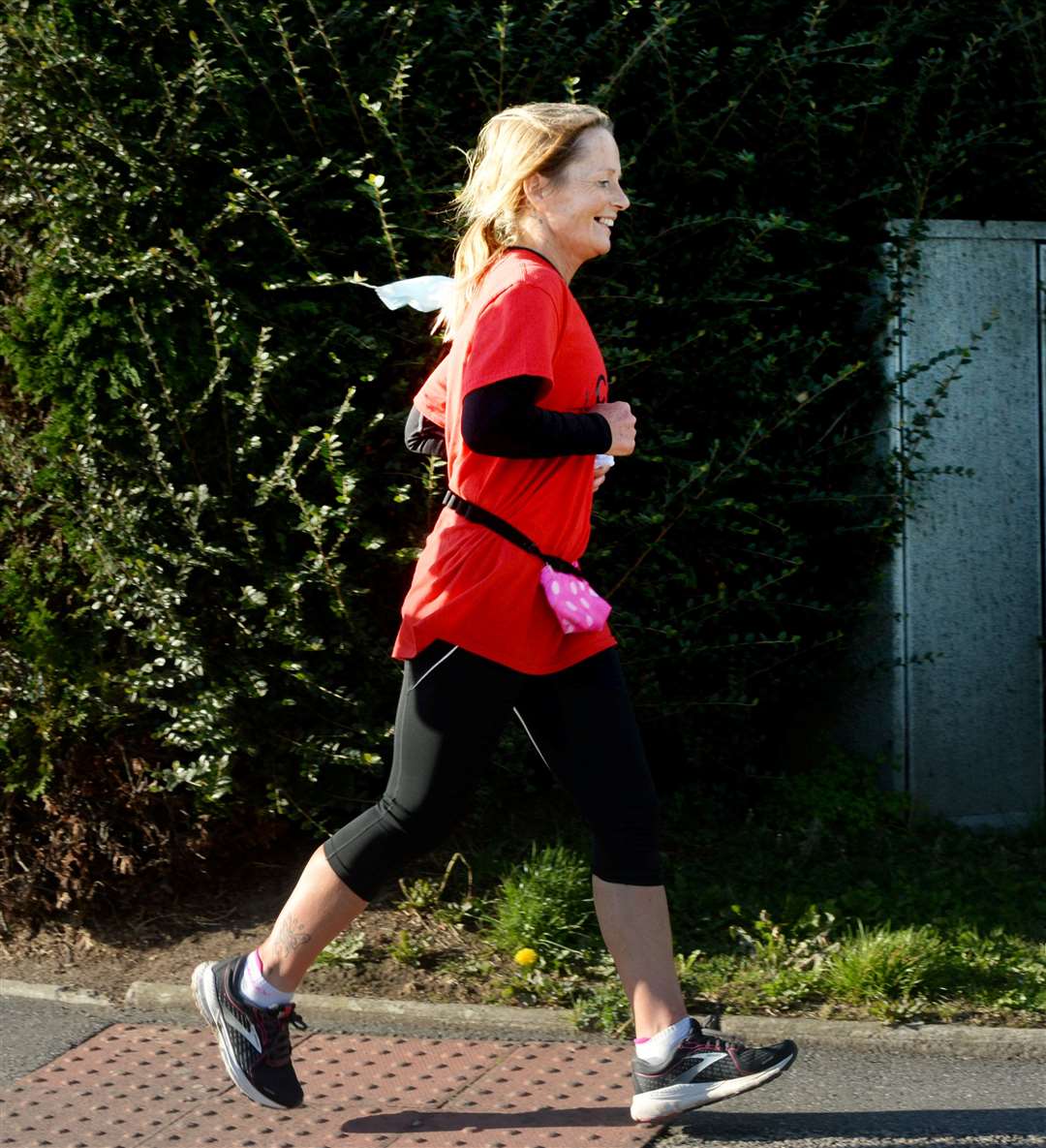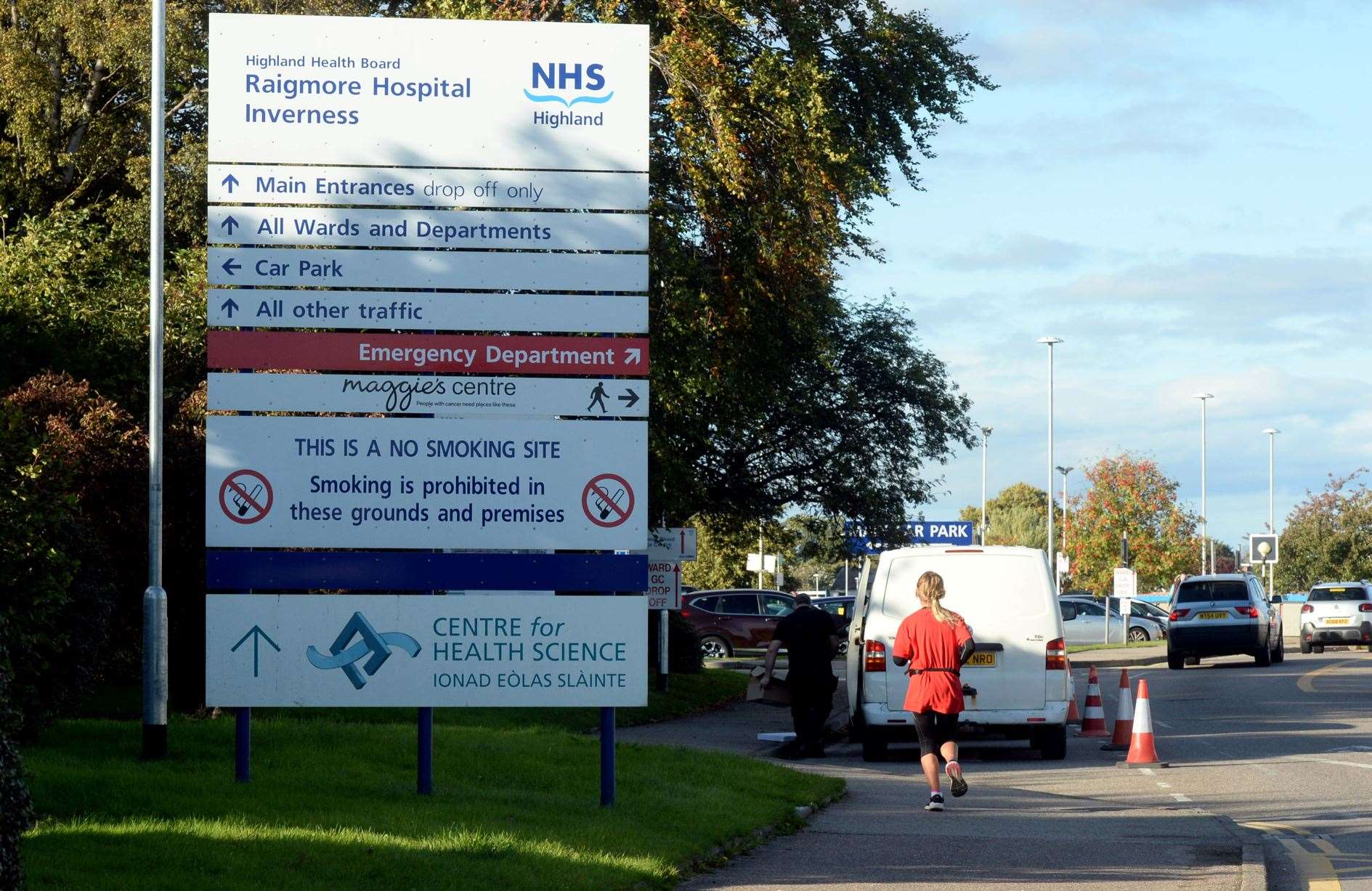 A spokesperson for NHS Highland said: "Maternity services in Caithness were changed from consultant-led to midwife-led in 2016, on the grounds of safety. Babies born in Caithness who subsequently become unwell and need specialist care, such as at the Special Care Baby Unit or Neonatal Intensive Care Unit, require transfer to Raigmore. This presents a risk for newborns as immediate specialist support is not on site.
"The potential for a baby requiring specialist neonatal input will be greater for women under consultant care, who have a more complex medical and obstetric history.
"An independent assessment concluded that the risk could be reduced by moving births requiring a consultant to Raigmore, while women who have had a low-risk pregnancy still have the option of a home birth or choosing the midwife-led unit in Caithness. This approach has successfully reduced the neonatal transfer rates from Caithness General Hospital.
"We also have protocols in place to ensure transport for any woman who needs to be transferred to Raigmore in an emergency.
"Our midwives are dedicated professionals who provide excellent care to women in Caithness and across the NHS Highland area. We are proud of their commitment to ensuring continuity of care and the strong relationships they build up with parents.
"In an ideal world, we would be able to provide both consultant care and specialist neonatal care in Caithness. Unfortunately that is not a sustainable option."
Lorna is the mother of two sets of twins and is a qualified sports and advanced remedial massage therapist as well as an experienced endurance athlete. Last year, after lockdown rules had been relaxed slightly, she ran to Inverness, then cycled the North Coast 500 and pedalled back from Inverness to Thurso in five days – raising £5000 for Macmillan.
On her latest run she was keen to raise awareness of the difficulties experienced by people from the far north who are expected to make their way to the Highland capital for a range of reasons – from giving birth to attending clinics, pre-op assessments or mental health appointments.
Lorna has separate JustGiving donation pages for Macmillan Cancer Support and for CHAT's travel packs for mums. To date she has raised £660 for Macmillan and £310 for CHAT.
---
Do you want to respond to this article? If so, click here to submit your thoughts and they may be published in print.
---
---
---