Long Covid sufferers benefiting from oxygen therapy at Wick's Healing Hub
---
Published: 08:45, 04 June 2021
---
Get the Courier and Groat sent to your inbox every week and swipe through an exact replica of the day's newspaper
---
---
People struggling with the long-term effects of Covid-19 are feeling the health benefits of oxygen therapy sessions in Wick.
Two long Covid sufferers have been making regular use of the barochamber at the Healing Hub oxygen therapy centre – and the volunteers who operate the service are keen to hear from anyone else who may wish to give it a try.
Run by MS Therapy Centre Wick, the chamber can help people with a wide range of health issues, from multiple sclerosis and rheumatoid arthritis to sports injuries.
The two users who are recovering from the effects of coronavirus have reported improvements in their energy levels and breathing, as well as reduced pain, since they started oxygen therapy sessions in the facility at Wick's Braehead.
One lives in Caithness while the other is travelling up from Inverness-shire.
"When you're in the chamber, your blood absorbs three times more oxygen than it does outside the chamber," chairperson Chrissie Gunn explained. "The pressure makes your blood absorb the oxygen, and oxygen is used by the body to heal and to give energy.
"It will help anything that's an inflammation of the body. We usually find that pain and tiredness are the first two things that feel better.
"We've got people with fibromyalgia, we've got people with leg ulcers, we've got people with asthma and MS and long Covid coming just now and using the chamber."
Long Covid, also known as post-Covid-19 syndrome, occurs when the virus causes symptoms that continue for weeks or months after the infection has gone.
The user from Inverness-shire attended three times last week and plans to return next week, with further sessions to follow. The Oxygen Works base in the Highland capital is currently closed because of serious flood damage.
"She realised that her chest isn't painful when she is breathing and she doesn't use her inhalers as much – she's not as breathless as she was," Mrs Gunn said.
"She is an active person with an outdoor job who needs to walk a lot, and the shortness of breath was causing problems for her work.
"She says she has had so much energy and she's been walking – even when she was up here staying, she went out for long walks which she couldn't do before she came to the chamber."
The Caithness-based long Covid sufferer has been experiencing fatigue and pain during her recovery.
Mrs Gunn said: "She has come for two weeks, just once a week. She says she is sleeping better and she has got a lot more energy and her pain is a bit less – she is taking fewer painkillers. She is coming back every fortnight."
There are about 15 regular users at the moment with various health issues.
Mrs Gunn added: "We've got somebody who has got ME – she is local. She came three times a week for a fortnight and now she comes back once a month for a top-up.
"What she says is it clears her 'brain fog', and a lot of the symptoms of ME are similar to long Covid."
Mrs Gunn has a simple message for anyone who feels they may benefit from the treatment.
"Just try it," she said. "It may help. It doesn't help everybody, but so far it has benefited the people with long Covid that we've treated.
"It is worth a try – it will certainly do no harm. It is helping them, and it has helped them very quickly.
"I believe in it and I always have done. It's a simple thing and it's not difficult to work."
Gallery1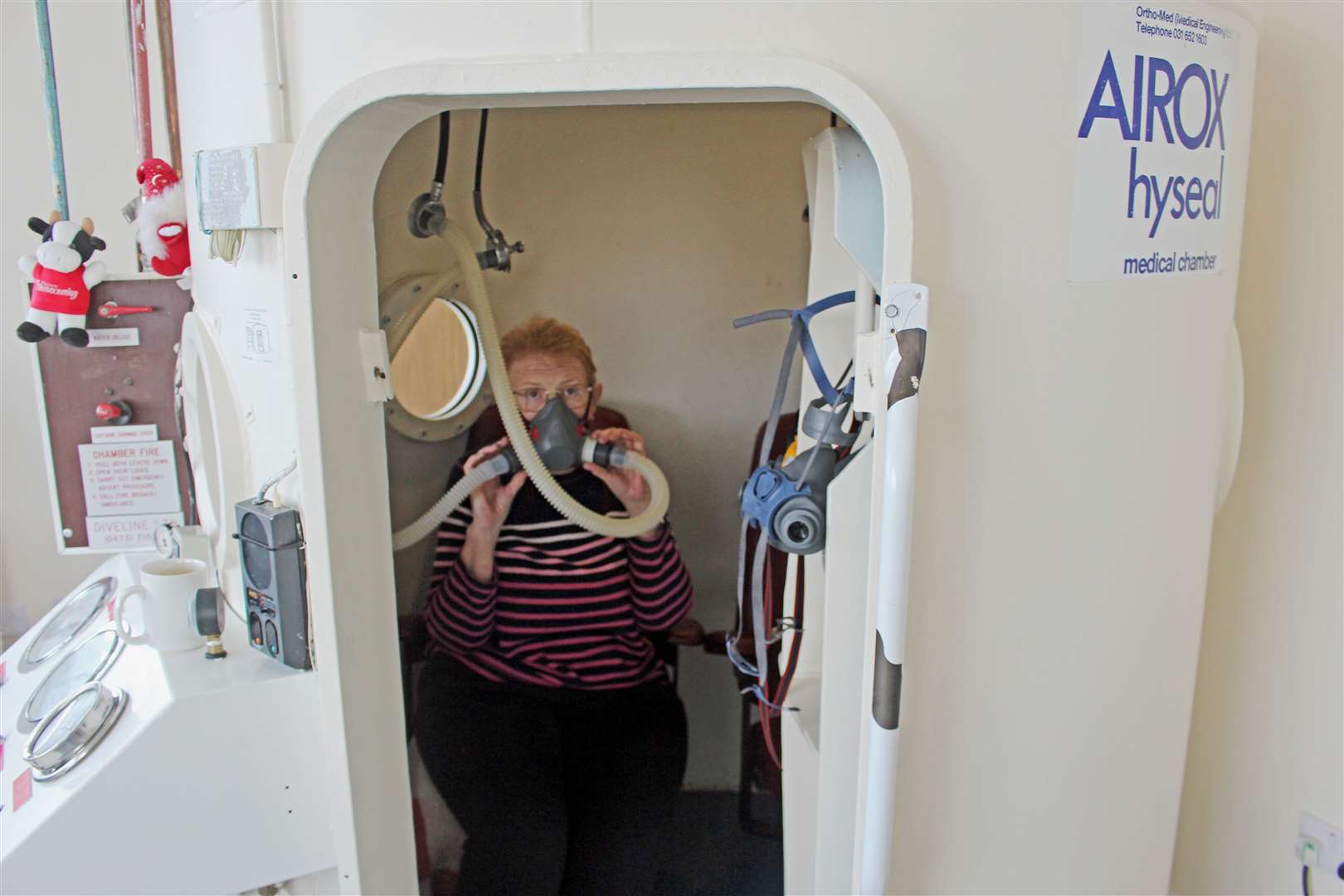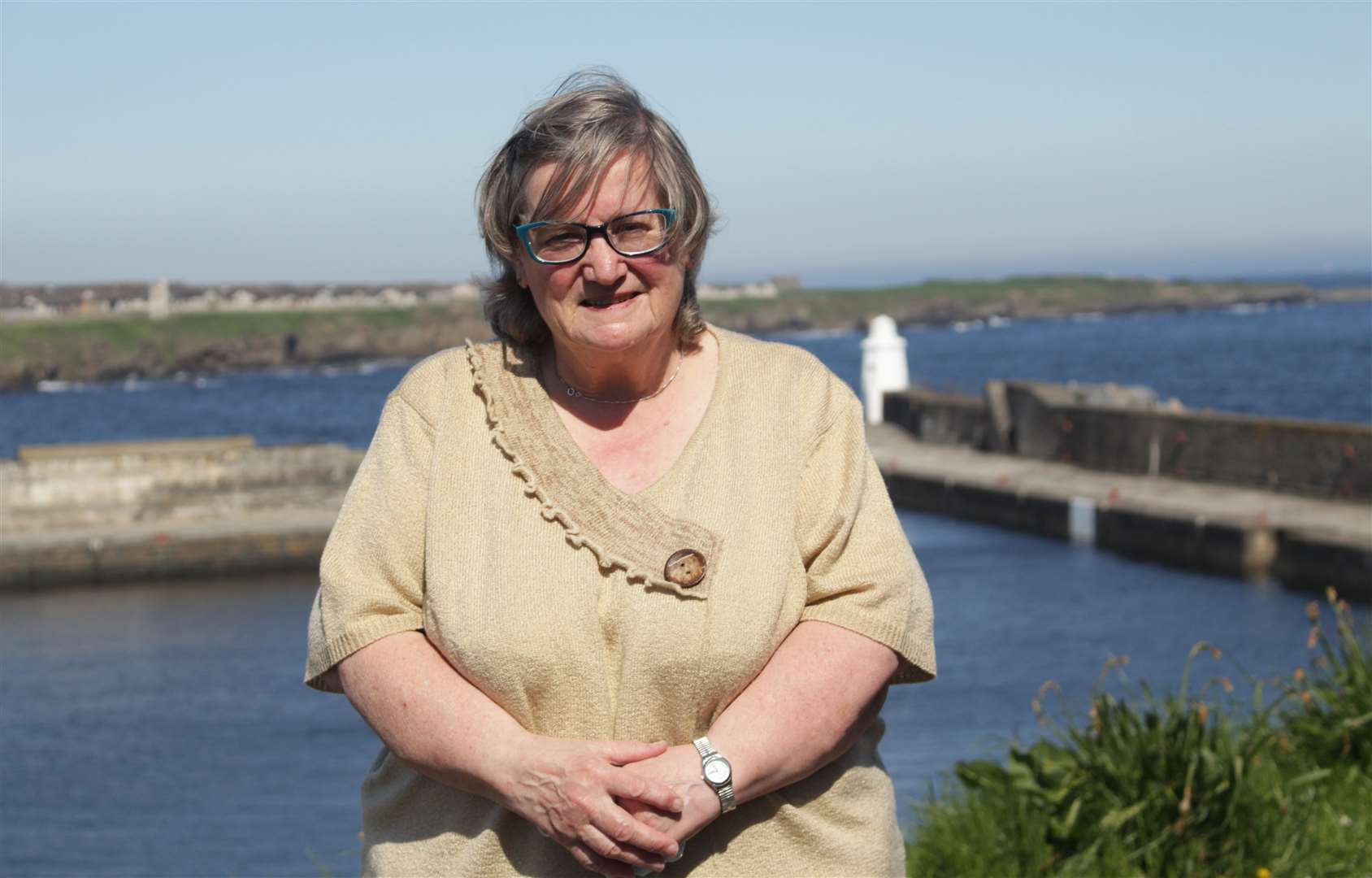 The barochamber is adjusted to go to different "depths". Sessions for long Covid sufferers can last from an hour and 10 minutes to an hour and a half at the most.
Mrs Gunn pointed out that people can spend the time reading, knitting or doing paperwork while sitting in the chamber breathing in the oxygen.
"We will take anybody," she said. "If they phone us, we will do our best to fit them in, whether it's weekends or daytime or night-time, depending on their work or families.
"We're delighted if it can help anyone.
"Anyone that thinks it might help, get in contact and try it – but it's something they need to try more than once. It doesn't always help after one treatment. You need to be willing to give it at least three to four treatments to see if there is any benefit."
Mrs Gunn emphasised that the Healing Hub volunteers are grateful for the support they receive from the community.
"We get so well supported in Caithness, but especially in Wick," she said. "We get no funding apart from what we apply for."
They would like to see other community organisations using the Healing Hub for their own meetings and activities.
The building – formerly the Old Men's Rest – was acquired by the group after it negotiated an asset transfer with Highland Council. A £76,000 refurbishment has been carried out, with improvements including the addition of a small parking area to the rear.
Anyone wishing to find out more about oxygen therapy, or about hiring the building for meetings, can text or call treasurer/secretary Jan Farrington on 07775 683300 or call Chrissie Gunn on 01955 606726. The centre's phone number is 01955 604586.
Related story:
---
Do you want to respond to this article? If so, click here to submit your thoughts and they may be published in print.
---
---
Get a digital copy of the Courier and Groat delivered straight to your inbox every week allowing you to swipe through an exact replica of the day's newspaper - it looks just like it does in print!
SUBSCRIBE NOW
---
---