Wickers invited to redesign the town
---
Published: 09:03, 18 January 2020
| Updated: 16:29, 21 January 2020
---
---
A PUBLIC event held at Wick Assembly Rooms gave local people a vision for the town's future and the chance to engage in productive conversation on street design.
On Wednesday and Thursday the charity organisation Sustrans – which aims to create "liveable neighbourhoods" – held a series of workshops as part of a street design festival.
Thursday saw the culmination of the week's activities as members of the public came along to meet the Sustrans team as well as local councillors.

Royal Burgh of Wick Community Council secretary John Bogle said: "It's being led by Sustrans, obviously, but they're not telling us what's a good idea. They're looking for suggestions and encouraging local people to come forward.
"They are able to draw on their experience from elsewhere and say what or what has not worked, which is great, but it's really being led by contributions from local folk."
Mr Bogle said that on Wednesday people had been asked to contribute memories of Wick at another public event and it is hoped that these links with the past could form an integral part of the town centre redesign.
Paul Ruffles, design manager with Sustrans, agreed with this and said that any redesign should "respect the heritage and culture of the place".

Mr Bogle pointed out that apart from adding colour and greenery to the town centre some pressing issues need to be addressed, such as traffic cutting through the pedestrian precinct and parking in Market Square.
"What we want to do is have people spend a while in the Market Square and not to have it like a thoroughfare," he said.
"Stopping traffic and bringing in light, colour and benches to the Market Square would make a great difference."
Having worked closely with the Sustrans team on the plans to regenerate Wick town centre, Mr Bogle said he was delighted at the turnout for the various public events.
"It's great to see the enthusiasm that folk are showing for the whole process.
Gallery1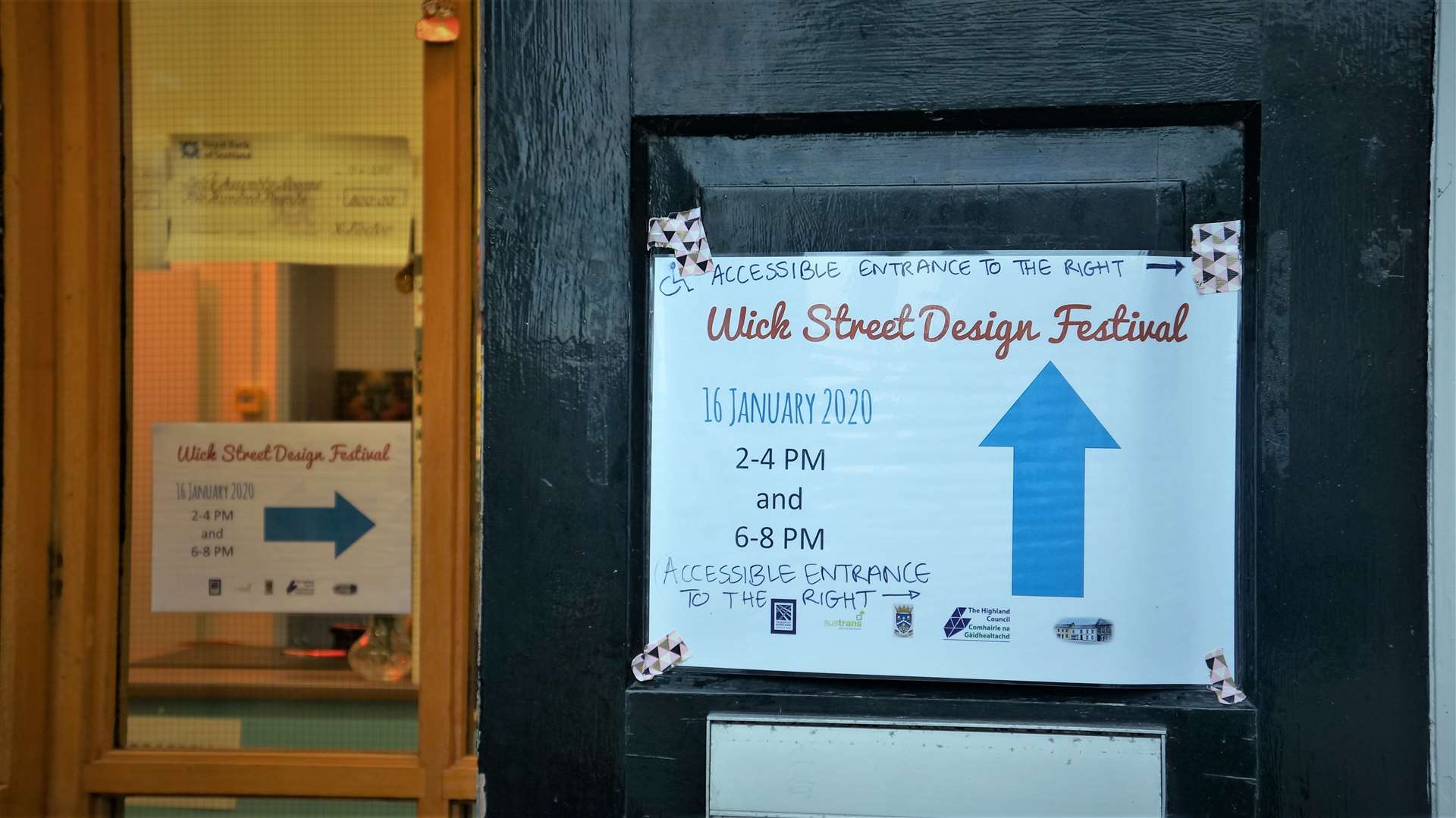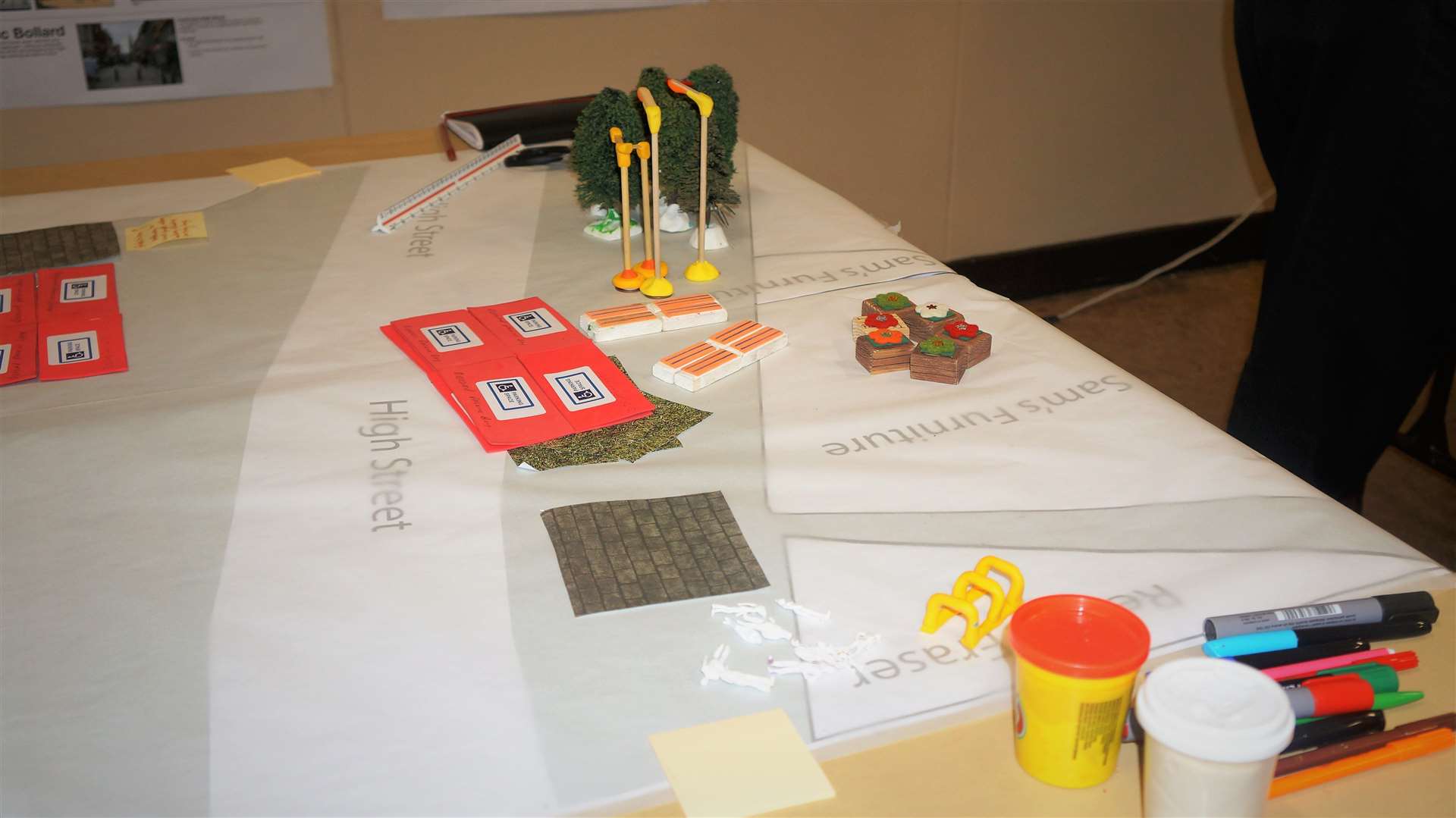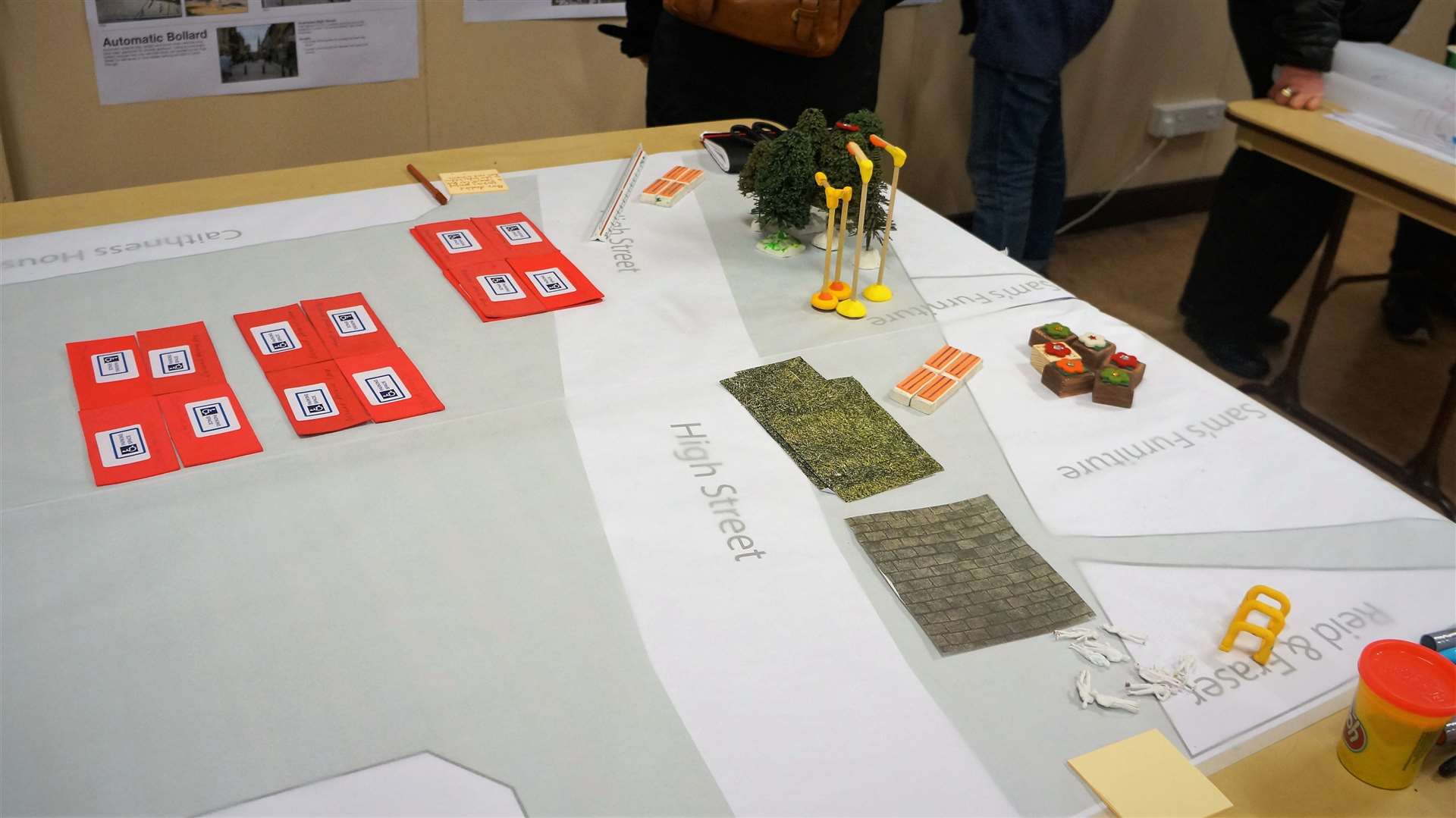 "Sustrans don't have a talk-down approach and are not telling us what to do. They're looking for ideas and how we can build on them."
Caithness civic leader Willie Mackay said he was there to welcome all the members of the public who came along and "gauge their thoughts" on the future of the town.
"I've been getting a wide range of positive thoughts from the people and ideas which I've never thought of myself," he said.
"People are really taking this to heart and coming away with good-quality suggestions for the town. I am really impressed."
Gallery1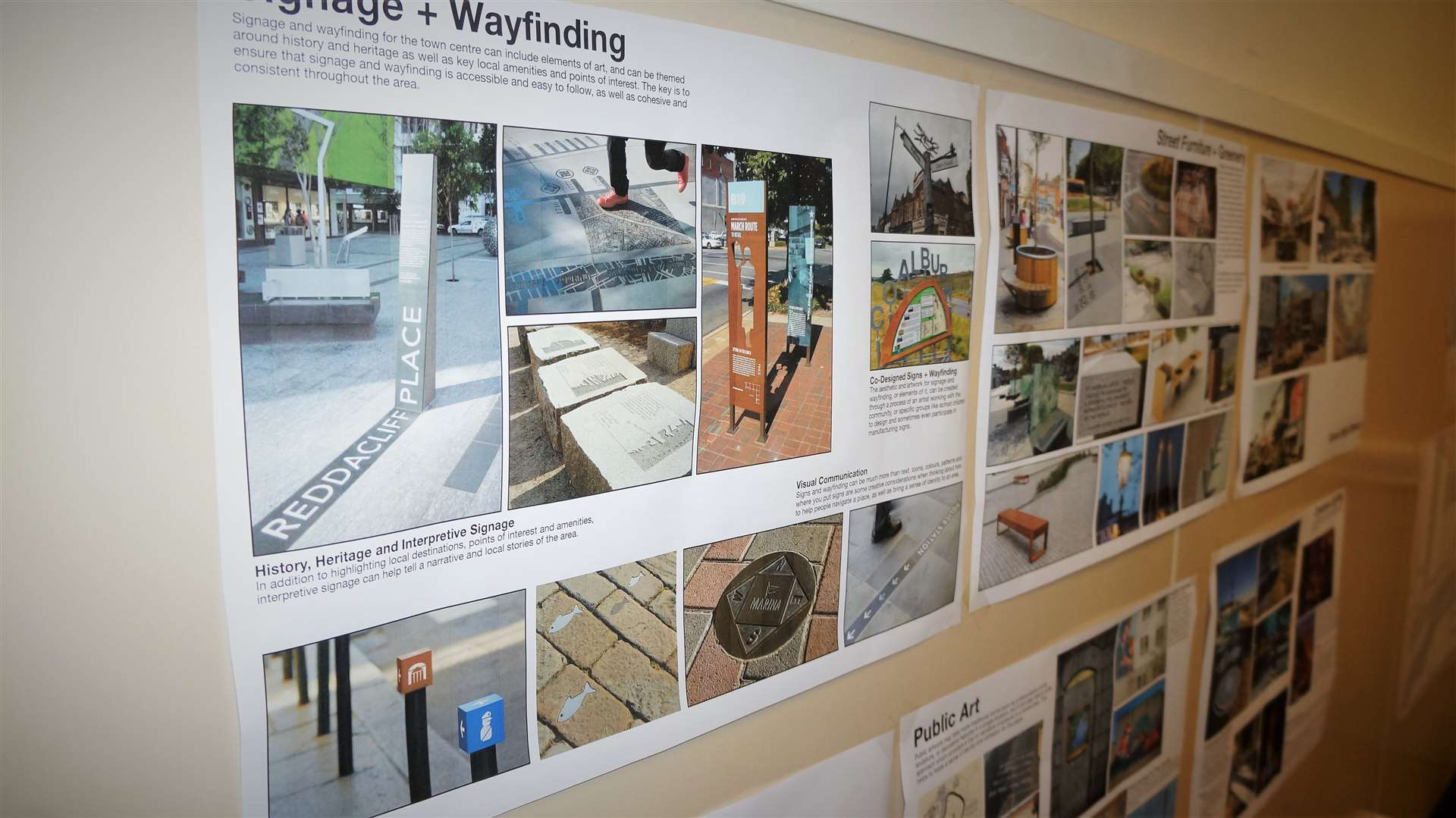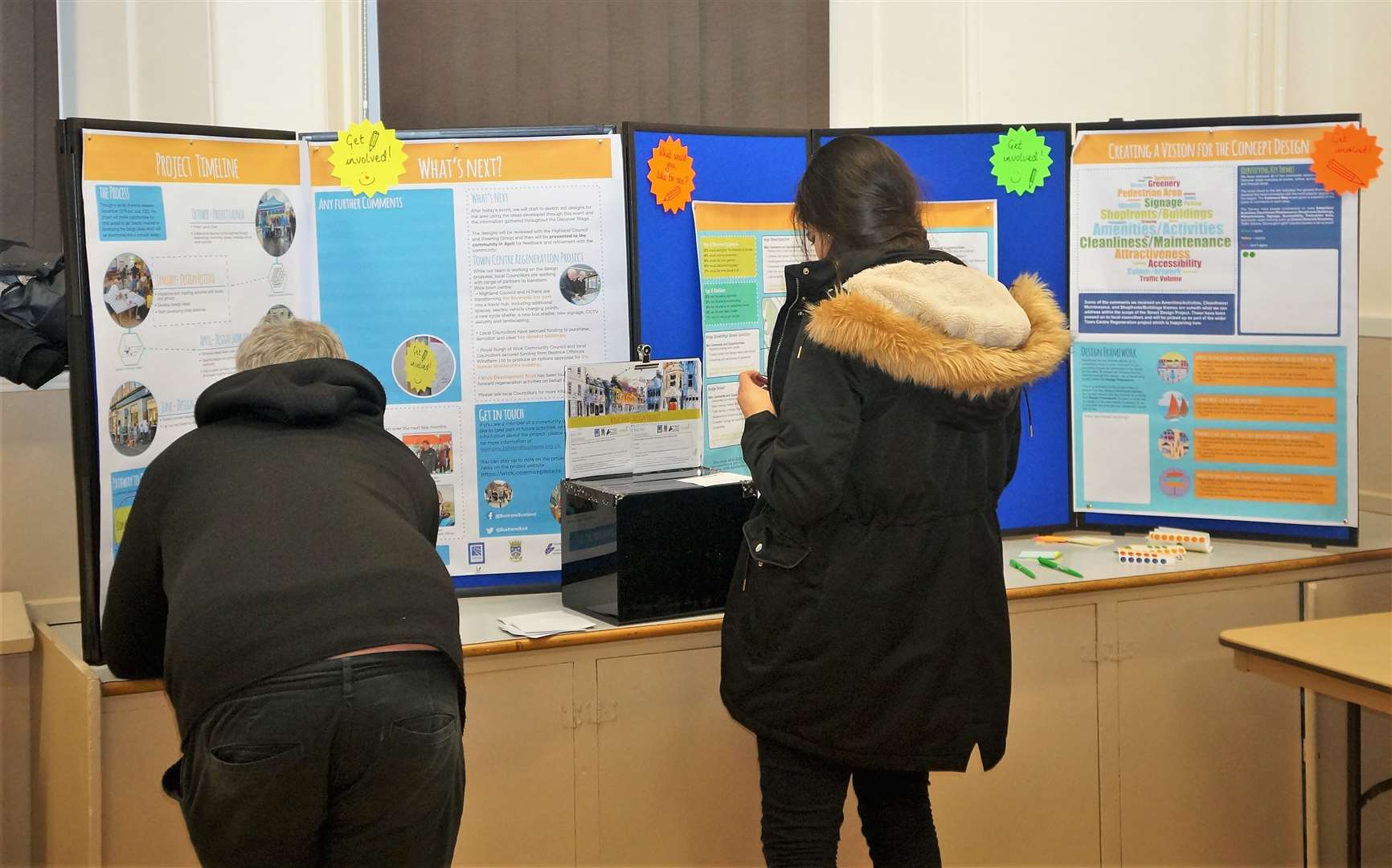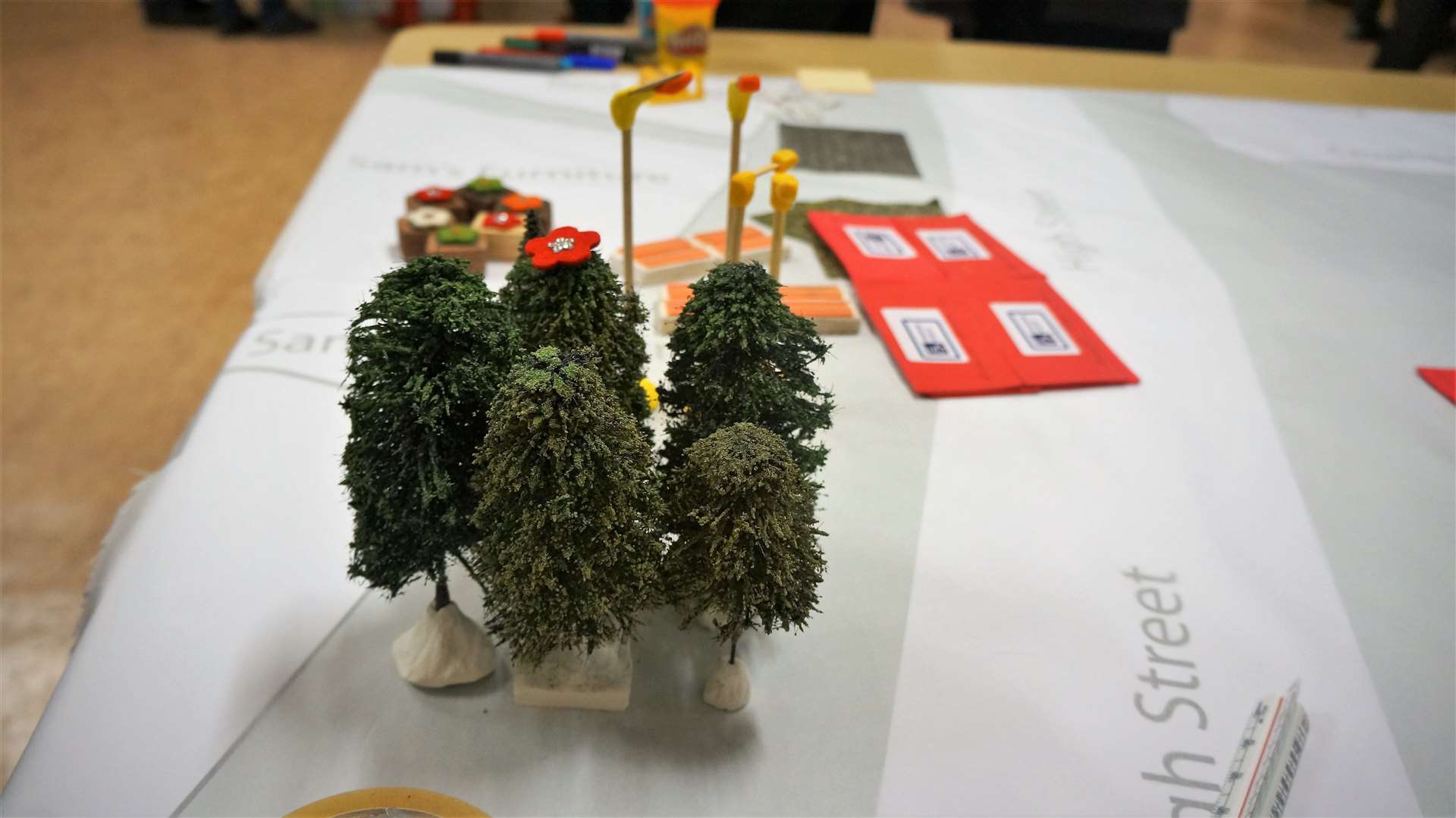 Councillor Mackay said that one of his favourite ideas for colouring the town is to use hanging baskets of flowers.
"Of course, you need a lot of volunteers to do that and I'm glad to say that we have a lot of volunteers in the town now between the paths group, riverside volunteers and the cemetery volunteers as well.
"We have a good population of enthusiastic people to help bring these suggestions forward."
Kasia Koziel is the project leader with Sustrans and was busy flitting about the space in the Assembly Rooms to assess how well the event was proceeding.
"The first stage was in October where we were gathering information and lots of comments," she said. "Today we are checking what the key themes coming out are and what are the potential design frameworks."

She said that the team will return to their Edinburgh base where urban designers will work on a "concept design" to be taken forward to Highland Council and a steering group for the project.
"We work to understand and build on what the community would like to see," she said.
Ms Koziel remarked on how strong the community spirit was within Wick and how this was a strength to build on.
"People would like to see more history and heritage of the town visible to share with others and have tourists come to Wick rather than just pass through."
The concept designs from the Sustrans team will be showcased when they return to the town in April.
Related article: Wick works weil with workshops
---
---