Huge water fountain brings area of Wick to a standstill
---
Published: 17:44, 20 May 2020
---
50% off a six-month digital e-edition subscription with promo code '50OFF'
---
---
A HUGE jet of spray from a burst water main in Wick stopped traffic and pedestrians as it reached close to 100 feet in height today.
A video shared on the Facebook page "Tat-or-Too Wick" shows workers trying to bring the water fountain under control as it soared high in the air near the mini-roundabout connecting Williamson Street, Martha Terrace and the Service Bridge in the town.
On Friday, a burst pipe caused an interruption to the water supply for householders in Wick but it is not yet clear if today's incident is connected to that.
Gallery1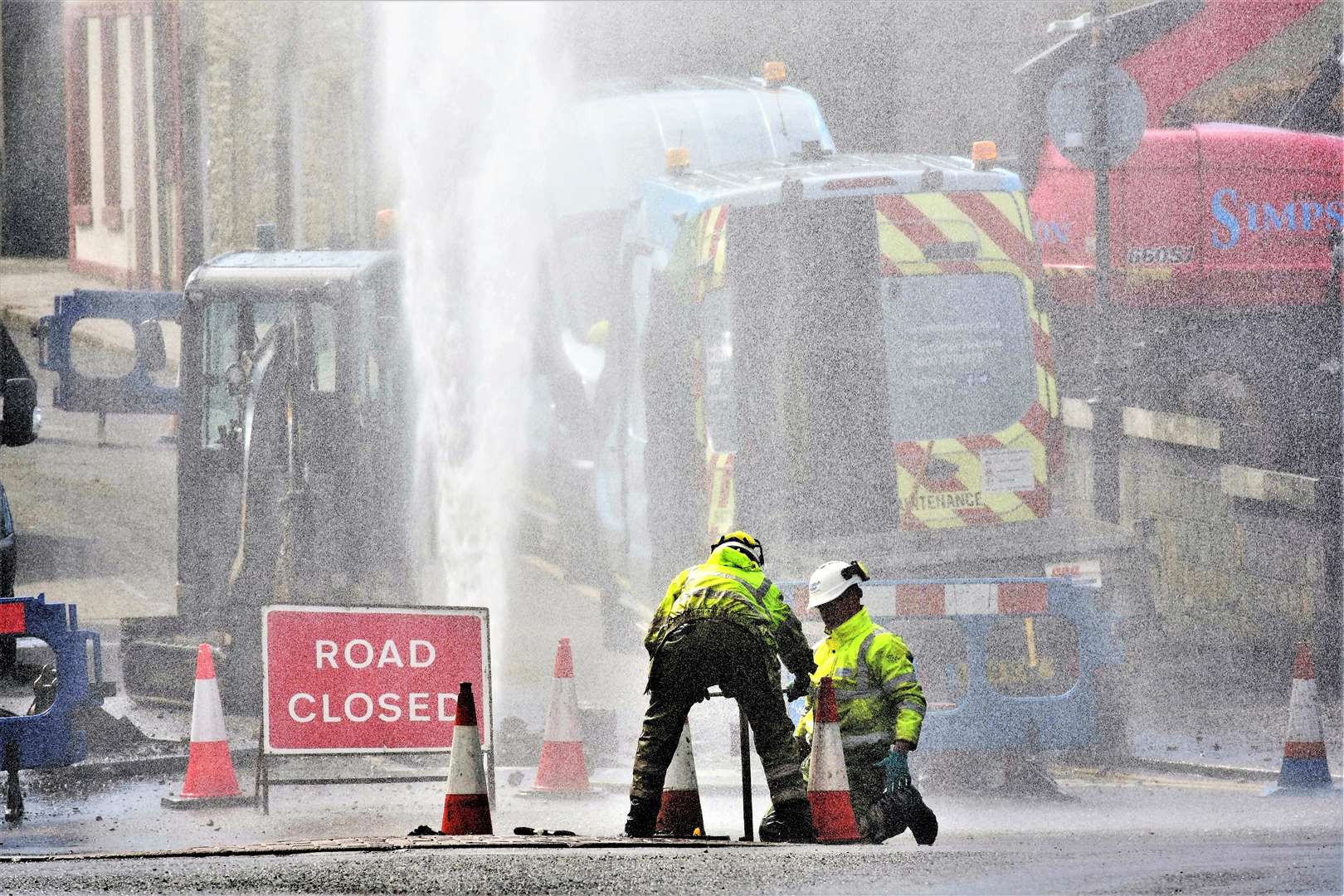 Several local people captured the event on video and still images and gave comments.
Steven Gunn said: "I would have got closer but it was spraying some distance. You could see it from the other side of the [Service] bridge."
Gallery1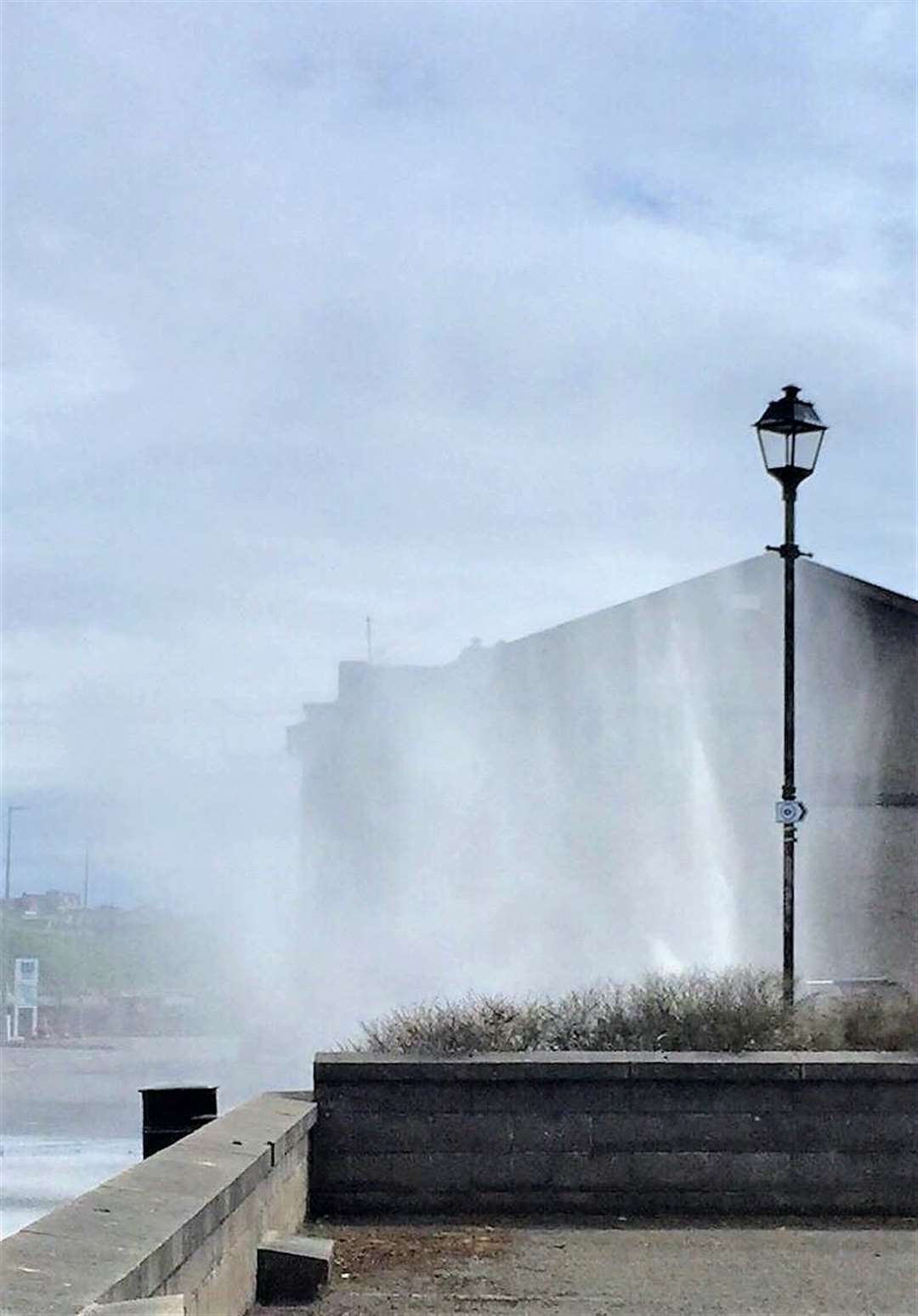 Another Wick man, Derek Bremner, also witnessed the event and joked that "there was enough water to fill the old swimming pool" sited close by.
The repair took around two hours to complete. A Scottish Water spokesperson made it clear that the burst gushed at the rate shown in the photos for only a short time, and there was no surface flooding.
She said: "A burst occurred as part of a planned repair that was carried out on a leak in the town's Williamson Street.
"The team isolated the issue using valves which helped to maintain water supplies for customers in the area, although some may have experienced lower water pressure than normal.
"The repair is now complete and the road is currently being reinstated. We would like to thank customers for their patience while we completed this essential work."
---
Do you want to respond to this article? If so, click here to submit your thoughts and they may be published in print.
---
---
Get a digital copy of the Courier and Groat delivered straight to your inbox every week allowing you to swipe through an exact replica of the day's newspaper - it looks just like it does in print!

Sign up today and get 50% off a six-month subscription with promo code '50OFF'.
SUBSCRIBE NOW
---
---