It takes 'allsorts' to be a young farmer
---
Published: 18:35, 08 October 2019
---
Easier access to your trusted, local news. Subscribe to a digital package and support local news publishing.
---
---
IF you're driving up to John O'Groats beware of multicoloured giants seen in the Quoys of Reiss area. The giant creature is actually the creation of Bower Young Farmers for Bale Art 2019 and depicts Bertie Bassett, the liquorice allsorts mascot.
The Scottish Association Of Young Farmers Clubs (SAYFC) launched Bale Art 2019 and various quirky submissions have appeared across the country to help raise cash towards cancer charities.
The yellow, blue and pink coloured bales that can be currently seen across the county represent different types of cancer and a fraction of the cost of the covering goes towards each charity.
Bower Young Farmers decided as a club to support Macmillan Cancer Support with their colourful character.
Gallery1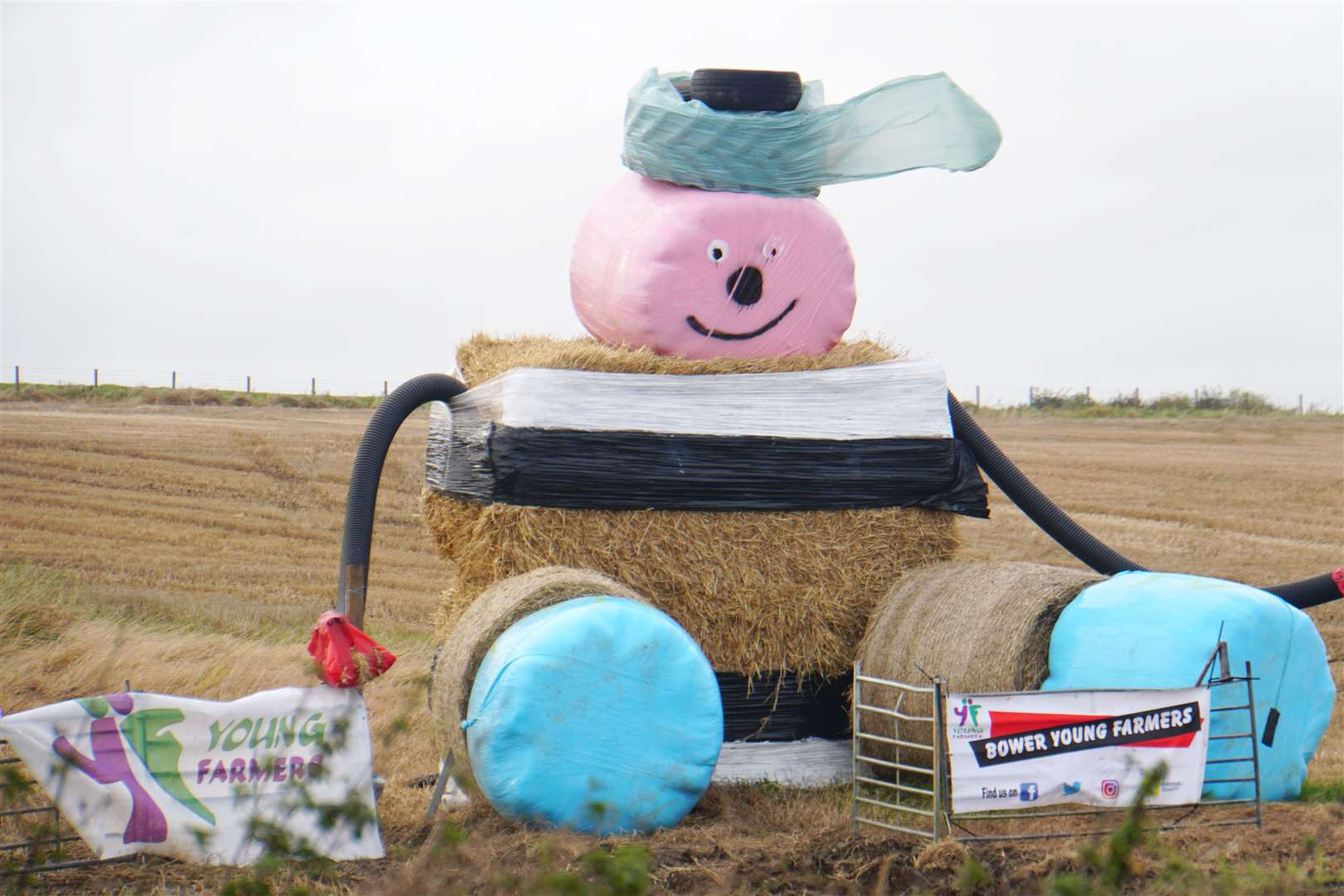 On its Facebook page the Bower Young Farmers said: "The club would like to say a huge thank you to Liam Gunn and family for allowing us to use the field for our bale art and thank you to local farmers for supplying the bales. Thanks to the members who helped to put this years creation together."
With the cold winds blowing around him at present it seems that Mr Bassett is well on the way to becoming a very nippy sweetie and could end up with his head in his lap if he's not careful.
---
Do you want to respond to this article? If so, click here to submit your thoughts and they may be published in print.
---
---
---