Funding for fishing businesses and marine organisations after Brexit and Covid impact
---
Published: 08:00, 04 September 2021
---
Easier access to your trusted, local news. Have a look at our digital subscription packages!
---
---
Fishing businesses and marine organisations in Scotland have been awarded funding to mitigate the impact of the "reckless" Brexit deal and help the sector recover from effects of Covid-19.
The financial support of almost £800,000 – part of the £14 million Marine Fund Scotland – was announced by rural affairs secretary Mairi Gougeon during a food and drink debate in the Scottish Parliament.
Opening the debate ahead of Scottish Food and Drink Fortnight, Ms Gougeon said: "Our producers, farmers and fishermen showed tremendous spirit as they navigated the pandemic and now face the stark realities of a new operating landscape brought about by a reckless Brexit deal.
"Daily, we hear of new and emerging challenges – shortages of HGV drivers and workers in processing and manufacturing, as well as associated skills shortages across the industry.
"Labour and skills shortages like these lay bare the extraordinary recklessness of this hard Brexit. We certainly shouldn't forget that as businesses faced Brexit border disruptions and barriers to trade – which cost UK food exporters £700 million in January alone – the UK government dismissed industry concerns as 'teething troubles'."
Gallery1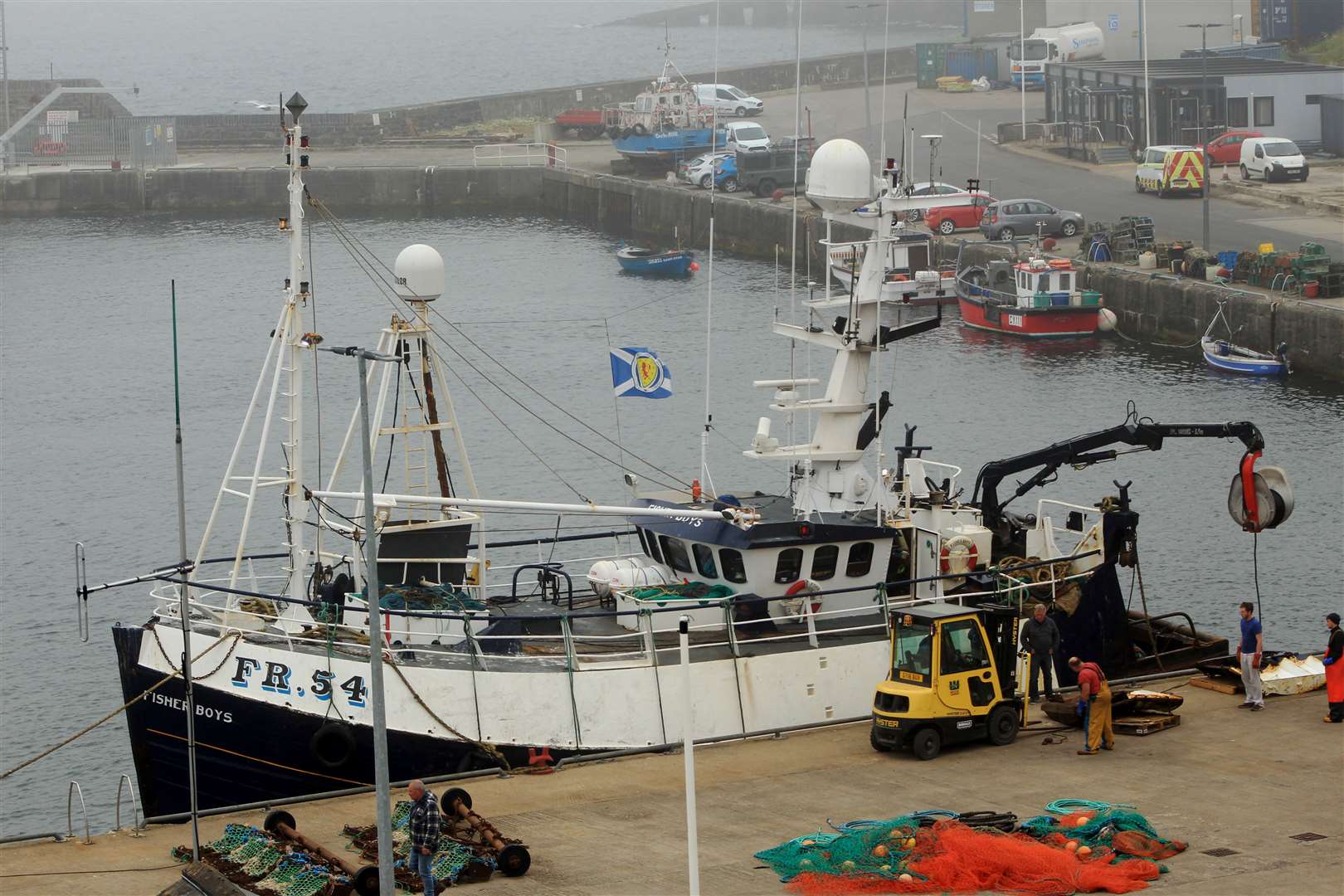 Ms Gougeon added the food and drink sector had been one of the industries most adversely affected by Brexit, undermining its ambition to double turnover to £30 billion by 2030.
Looking to the future of food and drink production, she said: "Scotland will be recognised as a global leader in sustainable agriculture.
"While remaining aligned to the principles of the European Union, we will also have a support framework that delivers climate mitigation and adaptation, nature restoration and high-quality food production. This includes our commitment to seek to double the amount of land used for organic farming by 2026."
Speaking after the debate, Ms Gougeon said: "Every day people do extraordinary things to keep Scotland fed – particularly our fishers who put their lives at risk to ensure we all get to enjoy fresh seafood and fish.
"We are determined to support them to do so safely and sustainably. We will support farmers and land managers who produce more of our own food needs and manage our land sustainably with nature and for the climate."
---
Do you want to respond to this article? If so, click here to submit your thoughts and they may be published in print.
---
---
---