Eyesore buildings in Wick town centre to be demolished
---
Published: 16:00, 29 June 2020
| Updated: 16:30, 29 June 2020
---
Contribute to support quality local journalism
---
---

Two of the most notorious eyesore buildings in Wick's High Street are to be demolished after lying empty for decades.
Numbers 30 and 126 – the former Dominoes nightclub and Sloans premises respectively – will be flattened, with ownership returned to the community once site clearance has been completed. Ideas will be sought for redevelopment at the two prominent locations.
The move follows months of negotiations as part of the town centre regeneration effort led by Highland councillors for Wick and East Caithness. They are calling it a major step forward for the town centre and "a bright light in these dark times".
Highland Council accessed grant aid from the Scottish Government's Vacant and Derelict Land Fund and Town Centre Fund. This funding was provided to the Highland Housing Alliance (HHA) to acquire both properties and land and manage the process.

HHA will now demolish both buildings and ensure the safe removal of all debris and contamination. Both sites, previously owned by Argyle Properties (Dundee) Ltd, will then be transferred to the recently established Wick Development Trust – branded Wick's Heart – for redevelopment.
HHA's Gail Matheson said: "This is great news for Wick. Nobody likes to see derelict buildings on the High Street, and we are pleased to have the opportunity to work with Highland Council and the Wick Development Trust to safely remove these eyesores.
"The cleared sites will present some great redevelopment opportunities."
Councillor Nicola Sinclair, acting chairperson of Wick Development Trust, said: "This is a major step forward for Wick town centre and has been many months in the making. On behalf of ward three members I want to express our sincere gratitude to Highland Council officers and HHA for their expertise, professionalism and dedication in getting us to this point.
"I know the community will be pleased to see an end to these eyesore buildings, and as interim chair of Wick's Heart I will help the public to discuss further development and access funding. This can be done with confidence since the cleared sites will not incur costs to the community, and for the first time we will have the power locally to move forward with a meaningful regeneration of our town centre.
"It's a bright light in these dark times."
Gallery1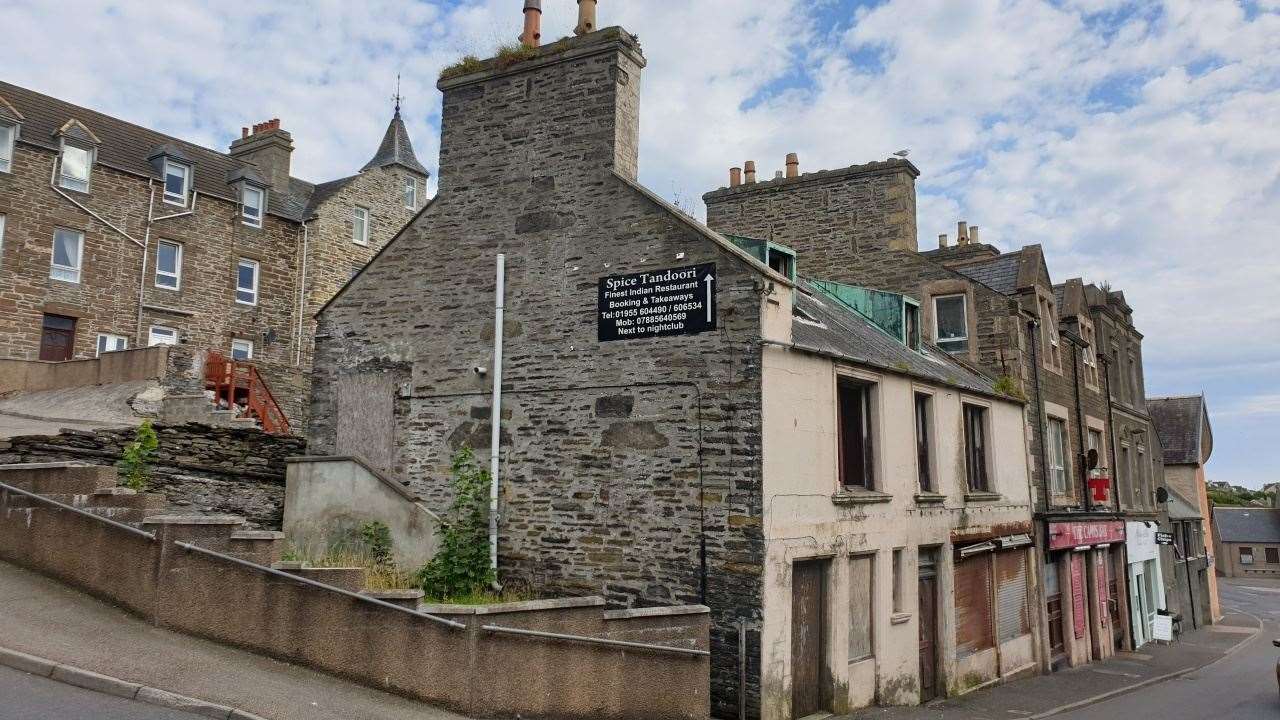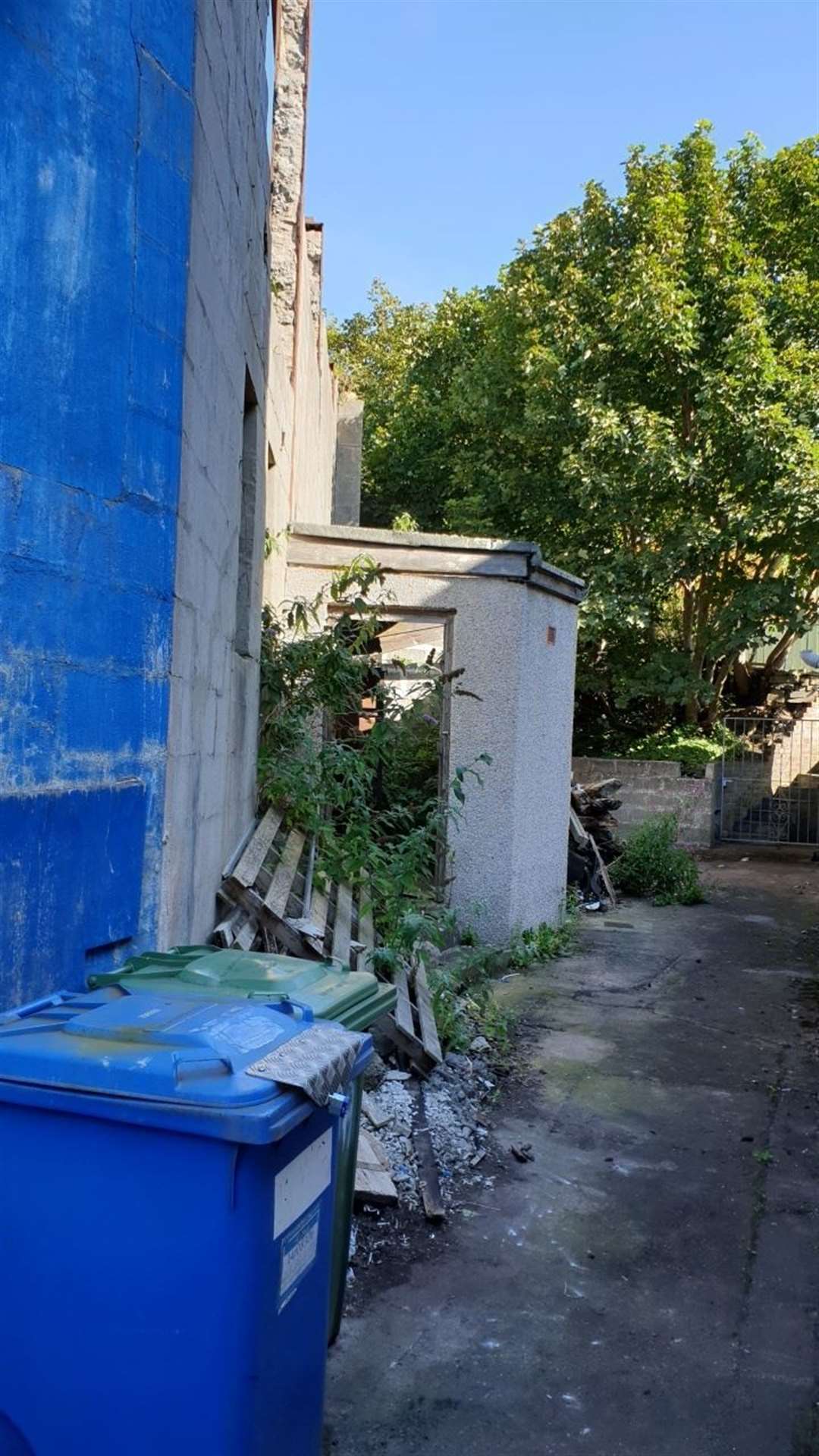 Councillor Sinclair also paid tribute to her Caithness colleagues, in particular Councillor Raymond Bremner, for the cross-party collaborative project.
Councillor Bremner said: "From the first pictures we took of derelict buildings in the summer of 2017 we were committed to tackling the problem in the town centre and to seriously deliver on regeneration. We knew it wouldn't be easy – many had tried before us and the problem has been with us for decades.
"We also knew that a number of folk in our community thought that we should just have the ability to execute compulsory purchase orders.
"That couldn't have been further from the truth. Nothing we looked at was easy.
"However, we were determined and here we are. Two of the most well-known eyesores in the town centre, undoubtedly fine buildings in their time, will finally be no more.
"This has been a long time in coming but I hope the townsfolk will be happy that the buildings will now be removed, and regeneration of the areas will now take place.
"I'd like to echo the thanks that have been given to the multiple teams, agencies, particularly HHA, and folk who have supported my colleagues and I in getting to this stage.
"What happens now will be for others to decide, depending on socio-economic factors and regeneration plans, but now is simply a moment to reflect on what we have achieved and to believe that if we can do this, over time, we can have the belief in the vision of further regeneration."
Highland Council stressed its vision for continued regeneration in Wick, with Councillor Matthew Reiss, chairman of the Caithness Committee, saying: "Removing the derelict buildings at number 30 and 126 on High Street is a significant milestone and indicates our continued commitment to regeneration in Wick."
Missives have already been exchanged and demolition work is expected to start soon. It is hoped that both sites will be ready for redevelopment by late 2020 or early 2021.
In the months ahead, Wick Development Trust will take the opportunity to discuss ideas for the potential use of the sites with the community.
---
This website is powered by the generosity of readers like you.
Please donate what you can afford to help us keep our communities informed.
BECOME A SUPPORTER
In these testing times, your support is more important than ever. Thank you.
---
---