End of an era at the Halkirk indoor school
---
Published: 15:10, 01 April 2021
---
Get the Courier and Groat sent to your inbox every week and swipe through an exact replica of the day's newspaper
---
---
Halkirk indoor school caretaker Christie Cameron has retired this week after 27 years looking after the popular equestrian venue.
On Sunday, during a scaled-down presentation, Mr Cameron received some gifts from the Caithness Indoor Riding Association (CIRA) as a token of thanks for his service over the years.
Thanking him for all his hard work Cat MacGregor, CIRA secretary, said he had been a great asset to the facility which is used regularly by local equestrian groups as well as other clubs and private hires.
Saying that it was the end of an era, Cat continued: "For the amount of work that Christie has done in all that time I do not think everyone will fully appreciate what goes on behind the scenes.
"From taking the bookings over the phone all hours of the day, seven days a week, opening up and closing up the school at unsociable hours, from all the maintenance that goes on – basically everything that goes into running the school is down to this main man here and he is going to be an absolutely huge loss to all the individuals who use the school.
"But I think I speak on behalf of everybody, not just the indoor school committee, but all the members, all the clubs, we want to say thank you so much for all the work you have done, we are extremely grateful and we really hope you enjoy your retirement."
He was presented with a slate clock and a meal voucher by CIRA treasurer Dorothy Henderson.
Gallery1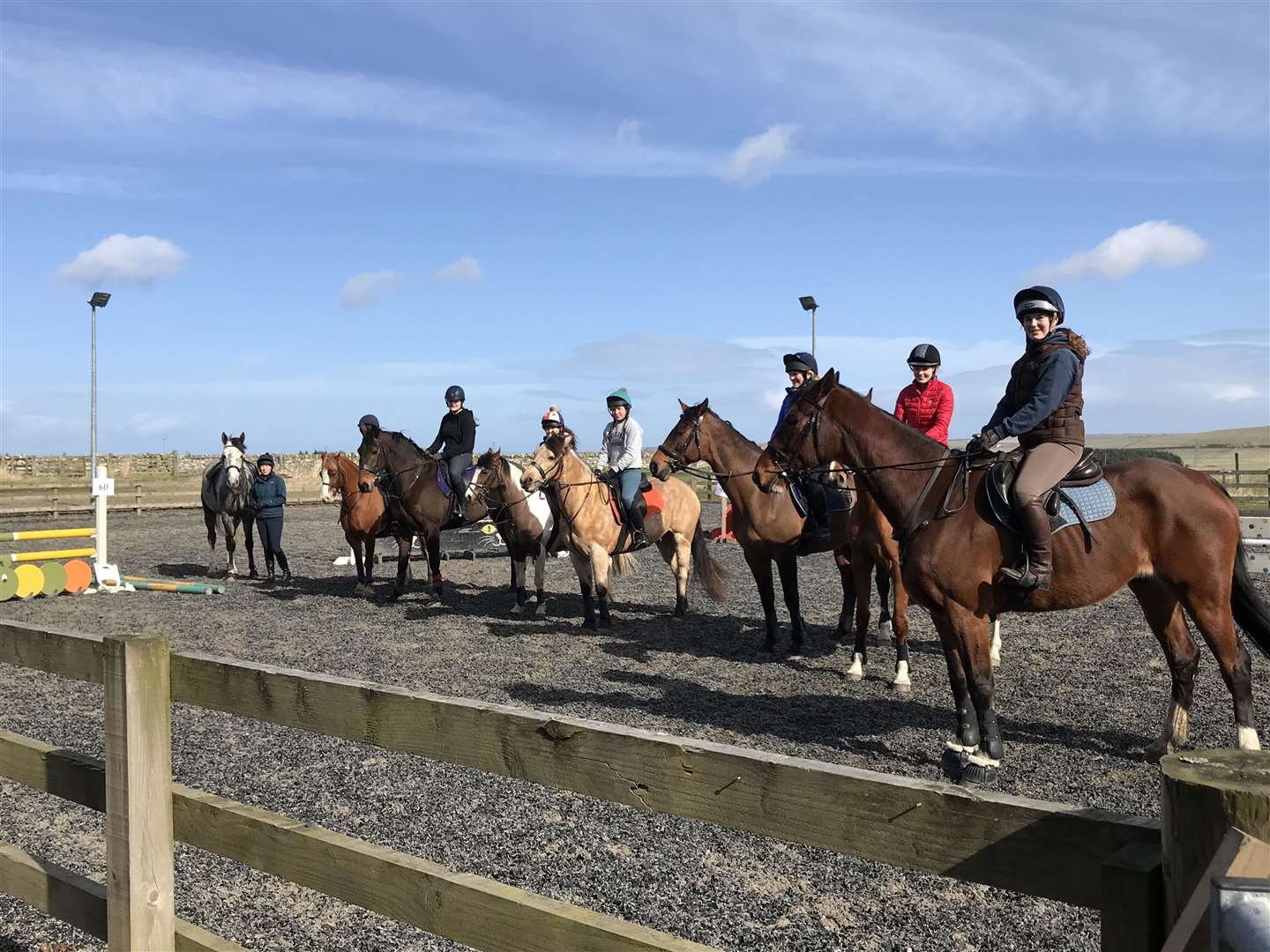 Christie (78), who was a keen horseman himself in his earlier years, said he had enjoyed his time looking after the school which he agreed had kept him busy. "Its time for a rest," he joked.
He always liked to the keep the arena surfaces, both indoor and outdoor, in tip top condition with regular harrowing, which was well appreciated by all those using the venue.
Mr Cameron, who lives in Halkirk, has also been a volunteer with the Caithness group of the RDA for many years, and this is something he plans to keep up.
Over the years he has done numerous different jobs. On leaving school at 15, he went to work for a well-known local horsewoman the late Mrs Hildreth, of Stirkoke House, who managed to get him on a horse. "She was a nice person, I learnt a lot there," he said.
From there he went to work as a waiter at the Station Hotel in Wick where the owner Donny Mackay was also interested in horses and Mr Cameron became his jockey taking his palominos to racing fixtures in the north of Scotland, including Strathpeffer and the Muir of Ord.
Prior to being the caretaker at the indoor school he worked for 31 years as a tanker driver with the water board.
Recalling the opening of the equestrian facility in the early 1980s, Mr Cameron said: "There were lots of men there, some of them said this will be a white elephant, but it certainly was not."
His wife Isobel Cameron, who has been the cleaner at the indoor school for many years, will continue in her role. She received a bouquet of flowers as a thank you from five-year-old Rachel MacGregor.
---
Do you want to respond to this article? If so, click here to submit your thoughts and they may be published in print.
---
---
Get a digital copy of the Courier and Groat delivered straight to your inbox every week allowing you to swipe through an exact replica of the day's newspaper - it looks just like it does in print!
SUBSCRIBE NOW
---
---