Eco-conscious friends to use water bikes in Pentland Firth crossing bid
---
Published: 16:50, 08 June 2021
| Updated: 16:53, 08 June 2021
---
Easier access to your trusted, local news. Subscribe to a digital package and support local news publishing.
---
---
A group of eco-conscious friends are to attempt to pedal their way across the unpredictable waters of the Pentland Firth.
A five-strong team called Pedal 4 Parks will use water bikes in a bid to get from Orkney to Caithness next week on the first stage of an endurance challenge billed as the first of its kind.
They describe their journey as "a quest to search for answers to the question of how can the UK regenerate environmentally protected areas at scale".
The group plan to travel through national parks, green spaces and marine environments over the course of two weeks – starting on June 18 when they are due to set off from Burwick for an estimated four-hour crossing to John O'Groats. A spokesperson for the team said the timing would be dependent on the weather.
Overland cycling will be done on hand-built bamboo bikes – then, at the other end of the country, the intention is to take to the water bikes again to finish at the Isles of Scilly.
The Pedal 4 Parks team members are Isaac Kenyon, Alex Pierrot and Lukas Haitzmann, from the London area, Alex Egan, from the Cardiff area, and Sal Montgomery, from Bristol.
They say they will be "documenting innovative regeneration projects, as well as the degenerating impact of human tourism and urbanisation, and exploring the outcomes for our physical and mental health".
They describe their trip as the first extended version of the John O'Groats to Land's End cycle and they plan to cover up to 100 miles a day.
The expedition will be filmed and shared as a documentary.
Gallery1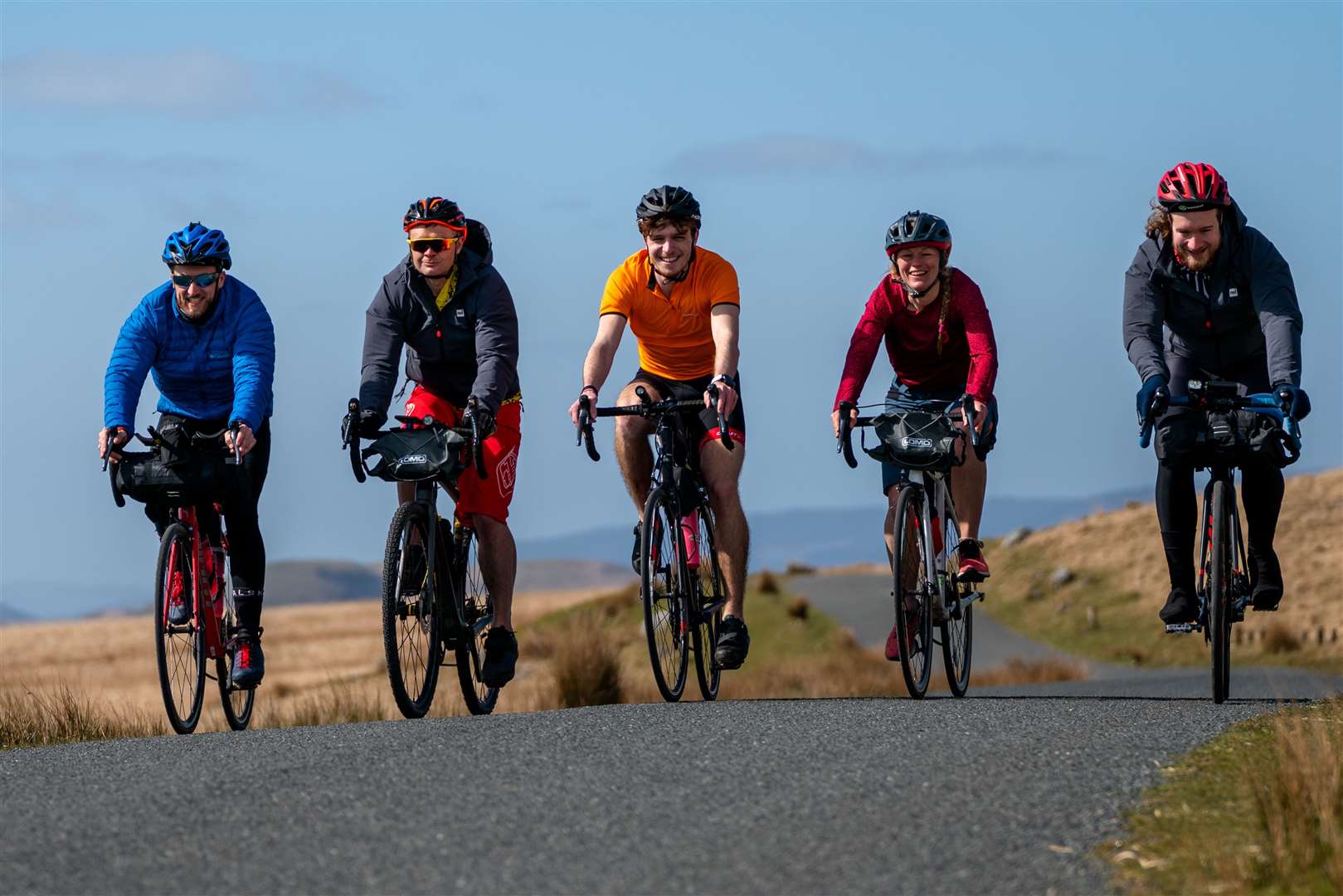 There is also a Pedal 4 Parks podcast, Mind the Green Space, which touches on the importance of being open about mental health and how green spaces help people mentally. The podcast is available on Spotify, Anchor FM and iTunes.
Pedal 4 Parks team leader Isaac Kenyon said: "This is a unique journey, one involving a huge magnitude of human endurance to cycle from the Orkney Islands to the Isles of Scilly.
"However, it is nowhere near the scale of the challenge that we are facing in regard to regenerating all of our national parks, green spaces and marine conservation areas, which we have been interfering with for hundreds of years. Our film is in support of UK National Parks Foundation conservation projects."
Anyone wishing to sponsor Pedal 4 Parks can do so at pedal4parks.co.uk. The team's progress can be followed on Instagram, Facebook and Twitter.
---
Do you want to respond to this article? If so, click here to submit your thoughts and they may be published in print.
---
---
---