Dragons' Den cheque presentation at Wick school
---
Published: 20:10, 16 March 2020
| Updated: 22:06, 16 March 2020
---
---
FOLLOWING a Dragons' Den style event by pupils of Wick High School (WHS) cheques totalling £750 were handed over to school representatives.
Mrs Sam Manson – secretary of the newly formed WHS Parent Council – presented the money to computing teacher Chris Aitken and acting rector Sebastian Sandecki while pupils who attended the school's inventors' and textiles clubs looked on.

The awards followed a Dragons' Den presentation by pupils to a Parent Council meeting and are intended to "promote activities and resources" at the school's inventors' and textiles clubs which are led, respectively, by Chris Aitken and Molly Swanson.
Chair of the Parent Council, Professor Iain Baikie said: "We are delighted to support these excellent initiatives and the enthusiasm of both pupils and teachers was very clear."
Gallery1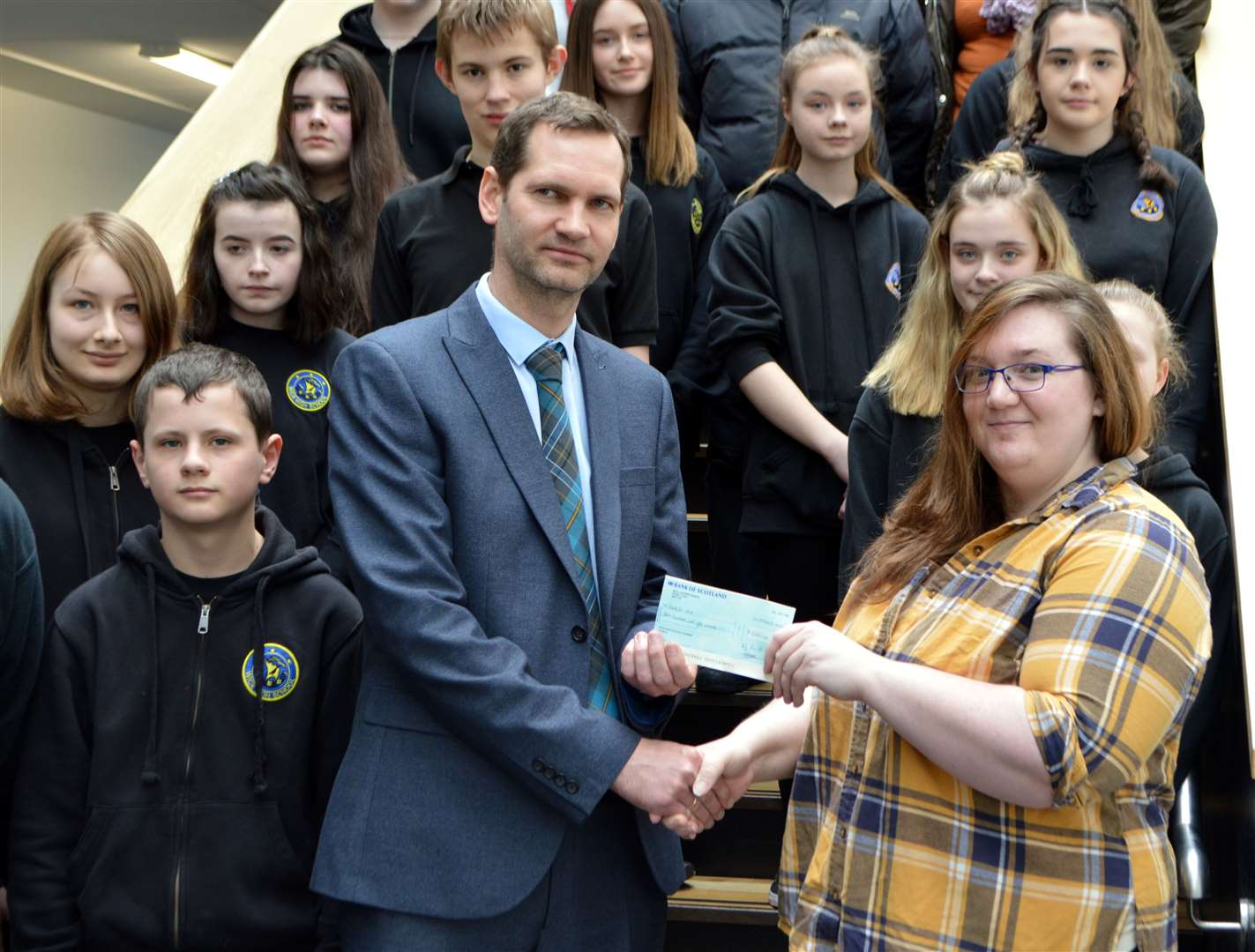 Computing teacher Mr Aitken said that some of the money would help fund a project that is happening in conjunction with Edinburgh University.
"We're planning on using the funds to build a replica Mars Rover that's going to be run remotely from Wick," he said.
The vehicle will operate one mile underground in Boulby salt mine in England with a Mars lab used by NASA.
---
---