'Dictatorship' claim by Caithness resident after wind farm gets go-ahead from Scottish Government
---
Published: 08:45, 02 April 2021
---
Easier access to your trusted, local news. Subscribe to a digital package and support local news publishing.
---
---
The Scottish Government has been accused of acting "like a dictatorship" after giving the go-ahead for another Caithness wind farm despite widespread opposition from the community.
Local resident Jo Bowd says she feels "angry and let down" that Golticlay Wind Farm was approved by government ministers following an appeal.
She claims the 19-turbine scheme will dominate the skyline across from her cottage at Roster, north of Lybster. With two onshore wind farms nearby already, and others in the planning system, as well as the existing Beatrice offshore development, Miss Bowd (67) says she now fears being surrounded by turbines.
Highland Council objected to Golticlay in September 2017, saying it would have "a significantly detrimental visual impact on the Caithness landscape". A public inquiry was held in October the following year.
The application was granted last week, having been dealt with by ministers under Section 36 of the Electricity Act 1989. It was originally planned by E.On and is now being taken forward by RWE Renewables.
The decision letter acknowledges that ministers received 246 objections and three letters of support.
"It's like a dictatorship," Miss Bowd claimed. "Nobody cares about Caithness because there are not enough people here."
I feel very much angry and let down by a government that can just ignore local opinion.
She highlighted a comment from last year in which the First Minister reportedly said: "Power comes from people, not from politicians. The will of the people in any country has to prevail."
Miss Bowd said: "Last year Nicola Sturgeon stood up and said the will of the people will prevail, but when it comes to wind farms this is all lies.
"The people of Lybster objected to having Golticlay Wind Farm on their doorstep as they would then be surrounded by a ring of turbines. The council objected so the developers went to the Scottish Government to appeal. An inquiry was held, but despite all our objections the ministers have rubber-stamped it through."
The Golticlay site is around 4.5 kilometres north-west of Lybster. The maximum turbine height will be 130 metres and the wind farm is to have a generating capacity of up to 64.6 MW.
Miss Bowd's home is located between the existing Camster and Burn of Whilk wind farms. There are plans for further turbines in the area with the Camster II and Stemster developments.
"With all the other onshore wind farms in the pipeline, Camster II and Stemster to name two local to here, there will soon be nothing left of the Caithness we all love," she said.
Miss Bowd, who is originally from Derbyshire and moved to Caithness 10 years ago from Pembrokeshire, also believes tourism will suffer because of the visual impact of more turbines.
"Caithness depends on tourism. There isn't enough industry to support the people here," she said. "The open skies are what Caithness is famous for, and we're losing it – and the Scottish Government is complicit.
"I feel very much angry and let down by a government that can just ignore local opinion when they hold themselves to be representing the people of Scotland. And it's not just Caithness – it affects other areas of Scotland too."
Miss Bowd's home has a panoramic view across open countryside towards the hills of south-east Caithness. She says that when Golticlay is built, with potentially Stemster to follow, she will be surrounded by wind farms.
"It's oppressive. They're going to be the first thing I see in the morning – you open the curtains, look out, and there will be turbines. And there will be flashing red lights at night."
Gallery1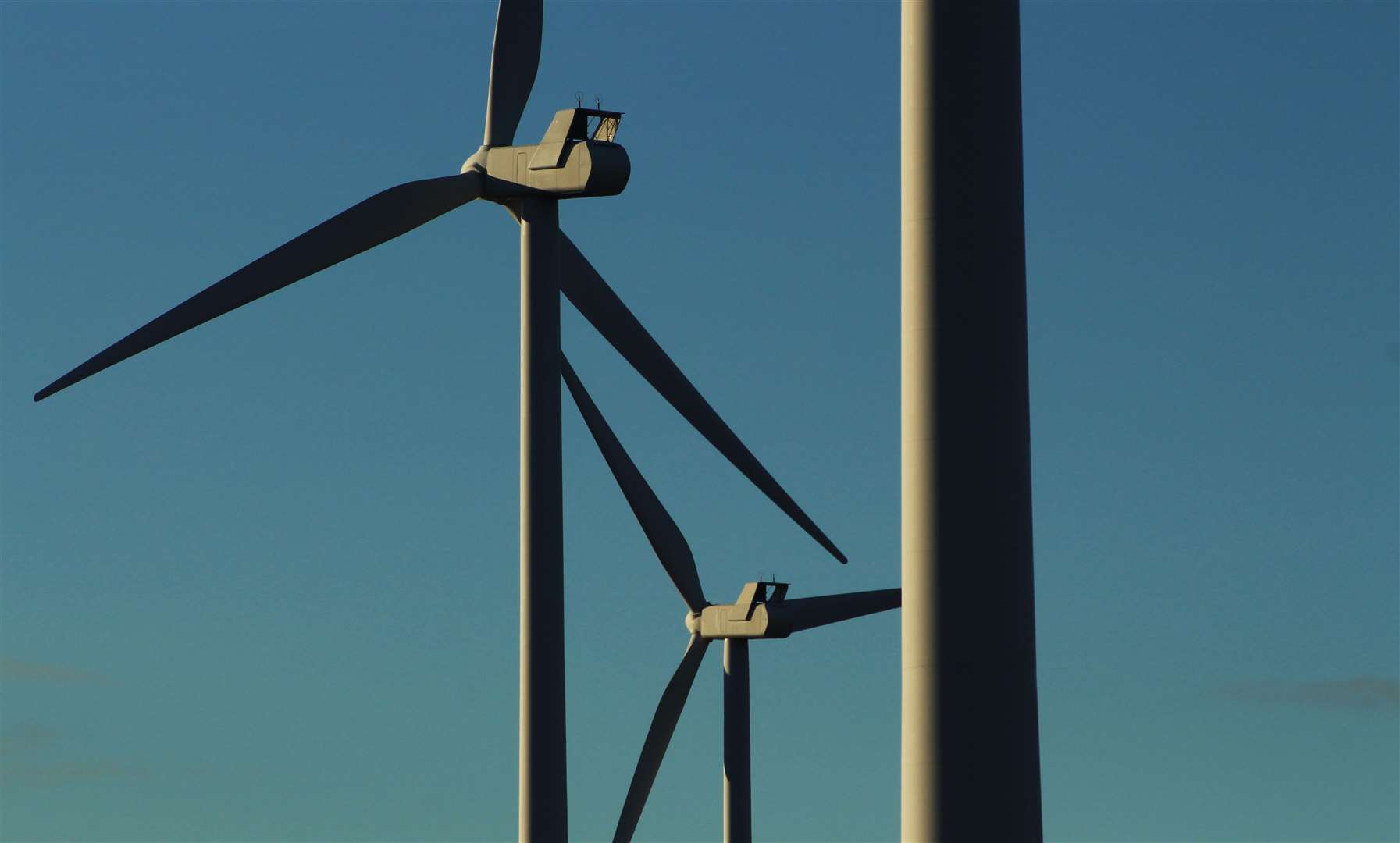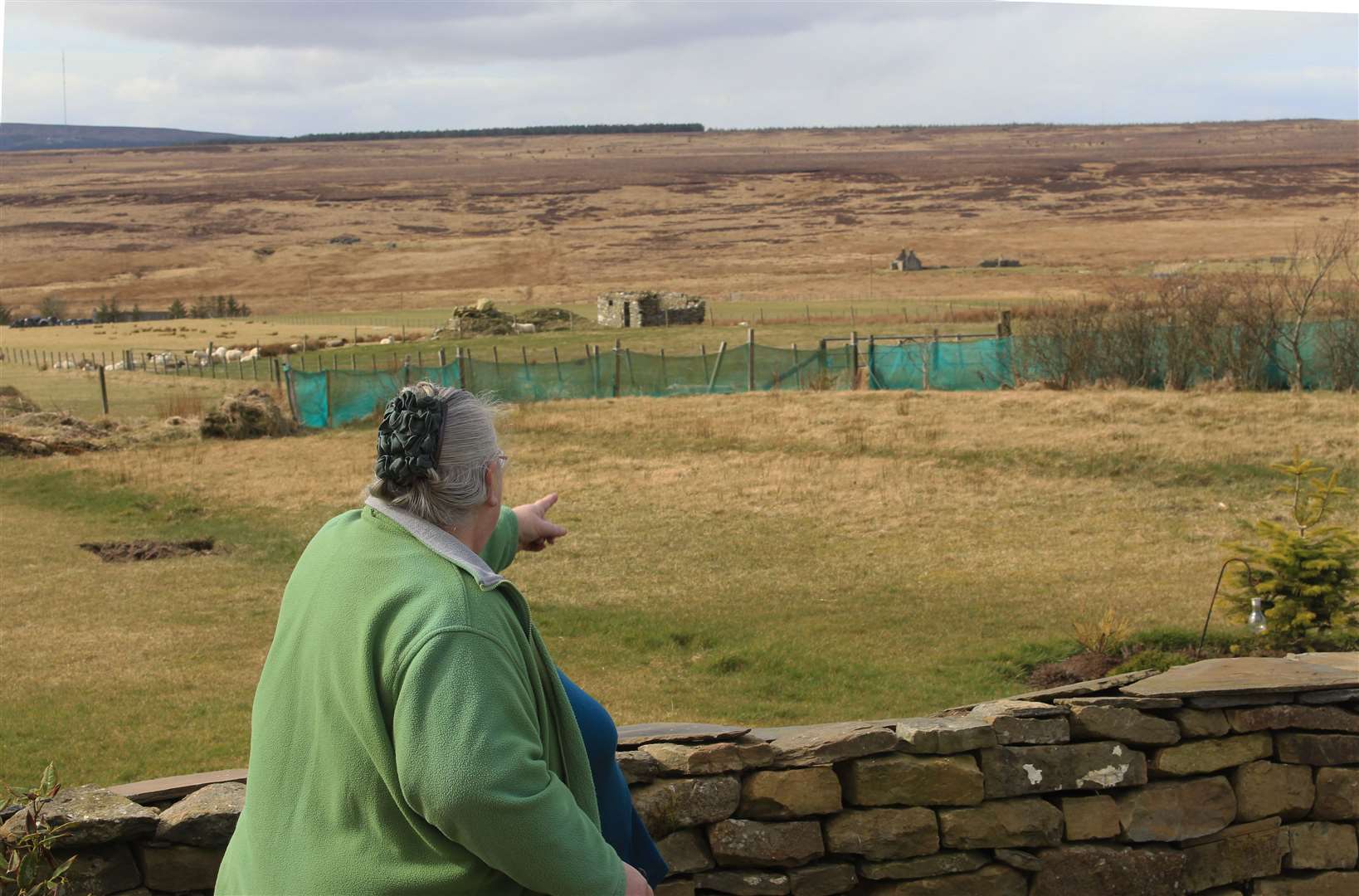 She also argued that Golticlay would create no long-term employment locally.
"The only person it's likely to employ is a night watchman while they're building it," Miss Bowd claimed. "A few local companies will get contracts for shifting stuff, but once it's up and running it's all specialist engineers who service the things. There's nobody trained in Caithness to do it, so they bring people in. It's never going to give any employment."
Brenda Herrick of Caithness Windfarm Information Forum said: "The will of the people apparently only prevails over independence, nothing else. Two hundred and forty-six objections and three letters of support – how is this decision the will of the people?
"As usual it is all about their obsession with renewable energy and complete disregard of the local area and its people."
The Scottish Government was unable to comment on Ms Bowd's criticism because of restrictions on its communications during the pre-election period.
A spokesperson for RWE Renewables said: "We can confirm receipt of consent for our Golticlay project in Caithness. This marks a significant milestone for the project after many years in planning.
"We look forward to working closely with the community and to the delivery of the community and business benefits which a project like this can bring to the local area."
The spokesperson said the project was being developed on the National Forest Estate owned by Forestry Land Scotland and Latheron, Lybster and Clyth Community Development Company.
---
Do you want to respond to this article? If so, click here to submit your thoughts and they may be published in print.
---
---
---