Councillor says 'all our economic worries will be sorted' if nuclear fusion station comes to Caithness
---
Published: 08:00, 16 June 2021
---
Easier access to your trusted, local news. Have a look at our brand new digital subscription packages!
---
---
A Caithness councillor has declared that "all our economic worries will be sorted" if the world's first nuclear fusion power station comes to the county.
Hopes have been raised locally following news that further evaluation is to be carried out into the case for hosting the pioneering development in the far north.
Councillor Matthew Reiss, who represents Thurso and Northwest Caithness on Highland Council, insists fusion technology is a "snug fit" for the county because of its history of nuclear work along with its engineering skills and strong supply chain.
And he believes the opportunities it would create could help tackle depopulation.
A bid to host the Spherical Tokamak for Energy Production (STEP) prototype fusion power plant was submitted by Caithness and North Sutherland Regeneration Partnership (CNSRP) in March.
It has now been included in a list of 15 sites to be investigated further by the UK Atomic Energy Authority (UKAEA).
"If Caithness got this project all our economic worries would be sorted," Councillor Reiss said.
"Not for nothing are we sometimes called 'the energy county'.
"We've got all forms of energy and it just seems such a snug fit that Caithness would take on this new technology.
"I very much hope the Scottish Government will go full throttle in supporting the bid.
"It's hard to think of anything better for the stability it would bring and in stopping young people leaving the area."
Gallery1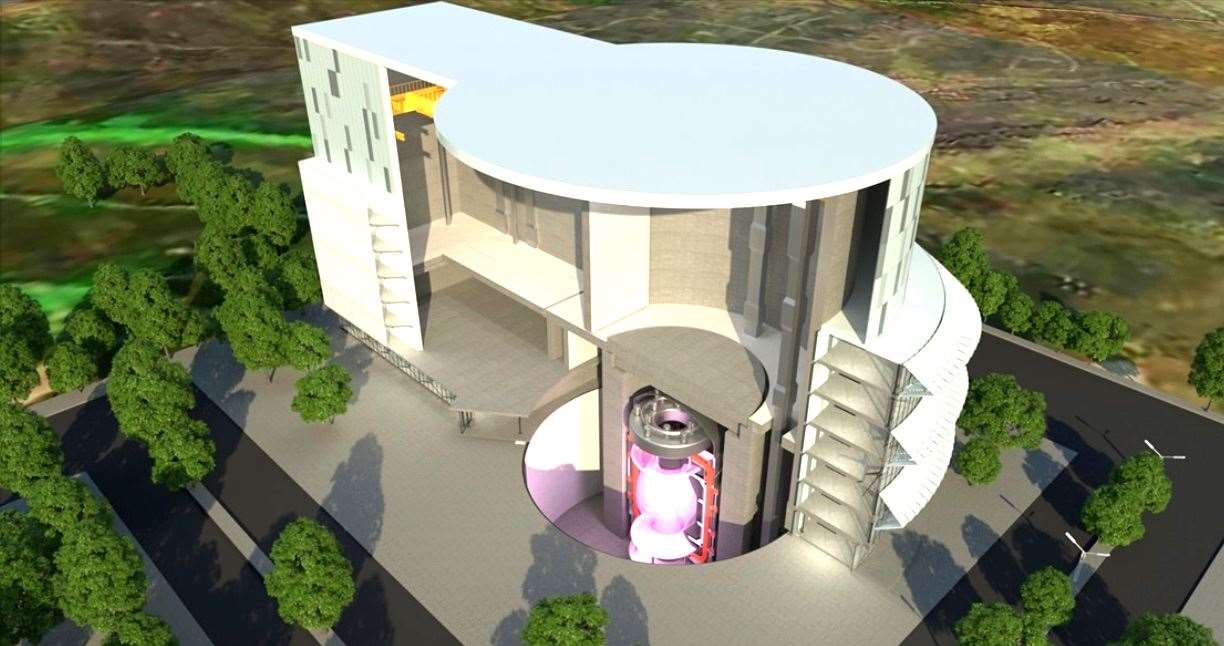 The UKAEA launched the open call in December last year. Of the 15 sites in the running across the UK, five are in Scotland.
The next stage of the process is a technical assessment to assess the comparative suitability of the sites.
CNSRP chairman Ian Ross believes Caithness is "ideally placed" for the venture and says it would "dovetail perfectly" with the Dounreay decommissioning programme.
He said: "This is a great opportunity for Caithness and north Sutherland.
"We already have significant expertise in highly regulated, technically challenging developments. We also have an existing supply chain, a welcoming community and support from all CNSRP member organisations.
"The fusion prototype development would dovetail perfectly with the decommissioning of Dounreay and complement our area's existing wind and tidal forms of renewable energy generation.
"All of this and more means Caithness is ideally placed to host this development and make sure it delivers widespread long-term economic and community benefits, as well as wider progress towards the country's net-zero targets.
"I am delighted we have made it to the next stage and look forward to working with the UKAEA on evaluating our bid."
Those backing the Caithness bid say that if the development goes ahead it could create hundreds of high-quality jobs locally, drive wider economic growth and attract further investment to the region.
They describe fusion technology as "one of the world's most efficient, cleanest and lowest-carbon forms of energy".
It seeks to replicate the energy production process of the sun by fusing hydrogen into helium, producing huge amounts of clean energy, with "virtually no emissions or waste".
The project would ultimately produce electricity for the national grid and could be instrumental in achieving Scotland's net-zero targets and a carbon-neutral economy.
In March, Highland councillors gave unanimous backing to the Caithness bid.
Dounreay Stakeholder Group chairman Struan Mackie had said earlier there was "overwhelming support" for the idea. He highlighted the area's "world-class workforce" and the strength of the supply chain.
Full assessment of sites will be based on a set of social, commercial and technical criteria, taking around two years to complete. A recommendation will then be made to the UK secretary of state for business, energy and industrial strategy.
Communities submitting nominations need to demonstrate that their local area has the right mix of social, commercial and technical conditions to host the plant – such as adequate land conditions, grid connection and water supply.
The successful site will be home to the construction of the plant, targeted for completion by 2040, and will become a global hub for fusion energy and associated industries.
The programme follows the Prime Minister's 10-point plan for a green industrial revolution and the UK's ambition to be the first country in the world to commercialise fusion energy technology, with £222 million allocated to begin the STEP design work.
---
Do you want to respond to this article? If so, click here to submit your thoughts and they may be published in print.
---
---
Keep up-to-date with important news from your community, and access exclusive, subscriber only content online. Read a copy of your favourite newspaper on any device via the brand new HNM App.
Learn more
---
---