Christina Mackenzie smashes women's record for cycling from Land's End to John O'Groats
---
Published: 16:15, 30 July 2021
---
Easier access to your trusted, local news. Subscribe to a digital package and support local news publishing.
---
---
Christina Mackenzie, from Stornoway, has set a new women's record for cycling from Land's End to John O'Groats – taking 51 hours, five minutes and 27 seconds to complete the 839 mile journey.
Christina, who admitted to feeling pretty tired after her amazing achievement, said: "To be honest I am delighted – I spent a lot of time trying to train for this.
"I am still trying to sink in the fact – I came off the bike and did not even know which day it was. I didn't get any sleep, I just cycled right through."
She set off on Wednesday morning at 8am, arriving at her final destination shortly after 11am today (Friday). Christina smashed the previous record – set by Lynne Taylor in October 2002 – by over an hour.
It was her second attempt at breaking the record and she had planned to make the ride last year but that trip had to be abandoned due to the Covid pandemic.
The competitive Western Isles sportswoman – a former gold medal-winning triathlete at the International Island Games – explained that the delay had given her an extra year to train in typical Scottish weather conditions.
Gallery1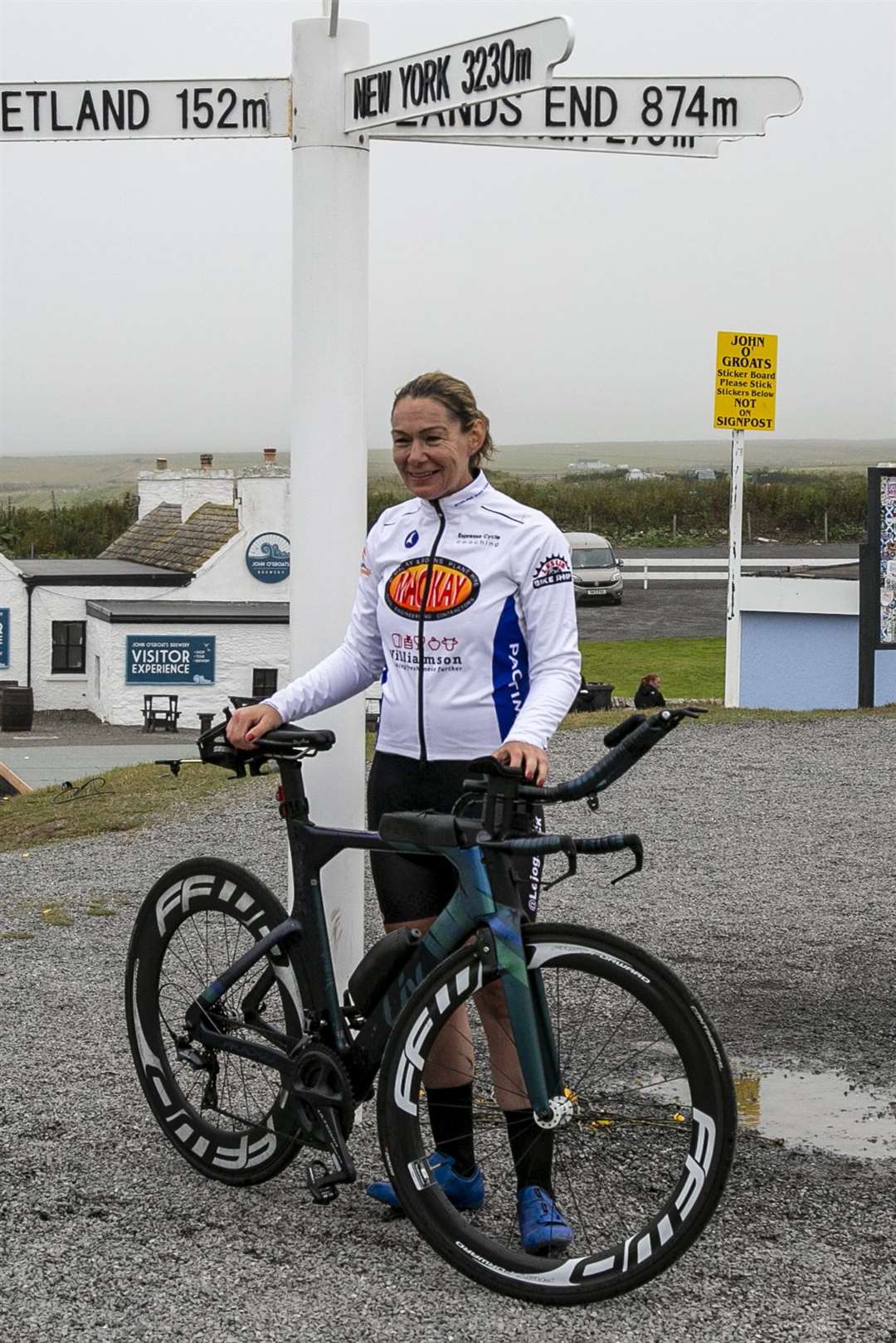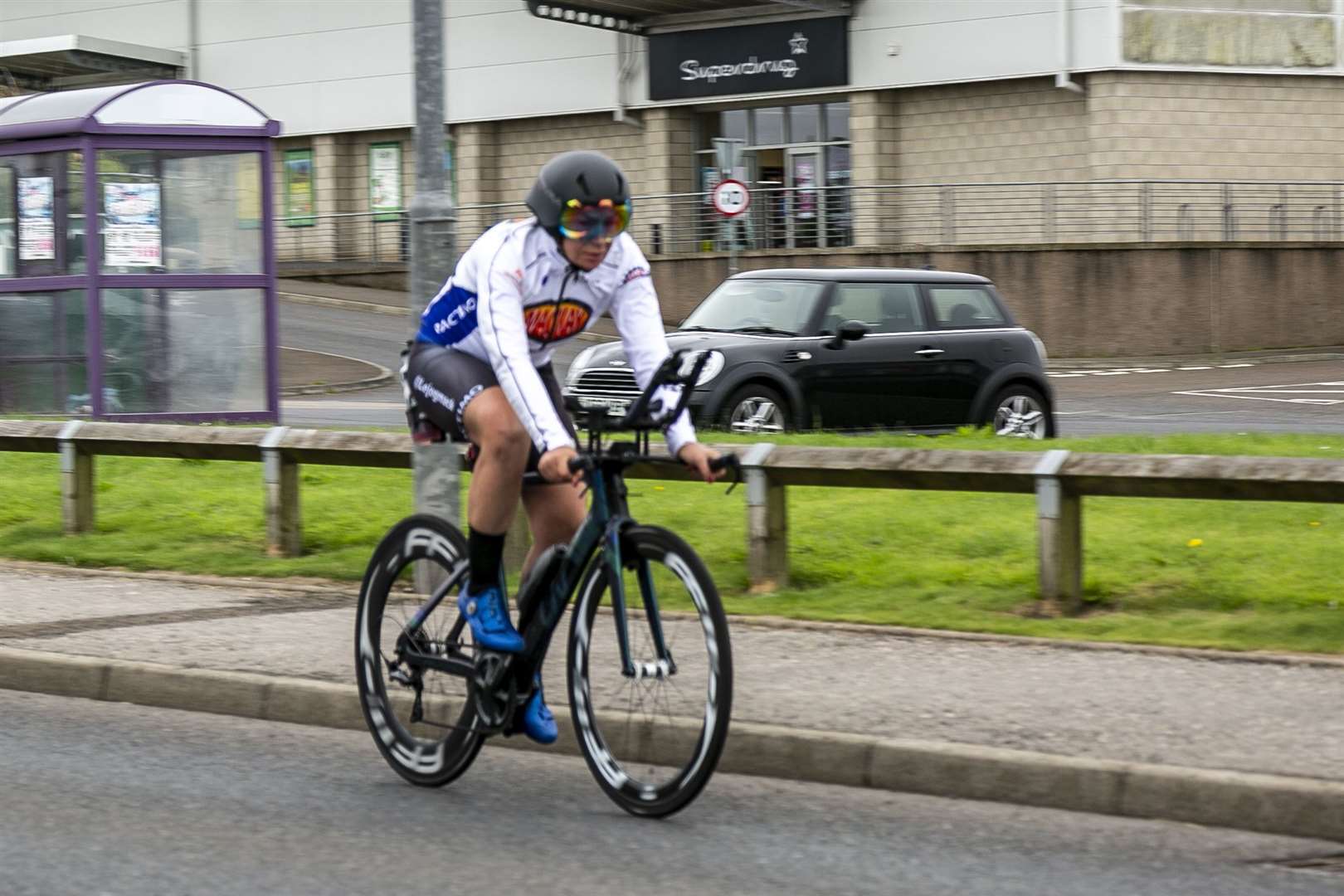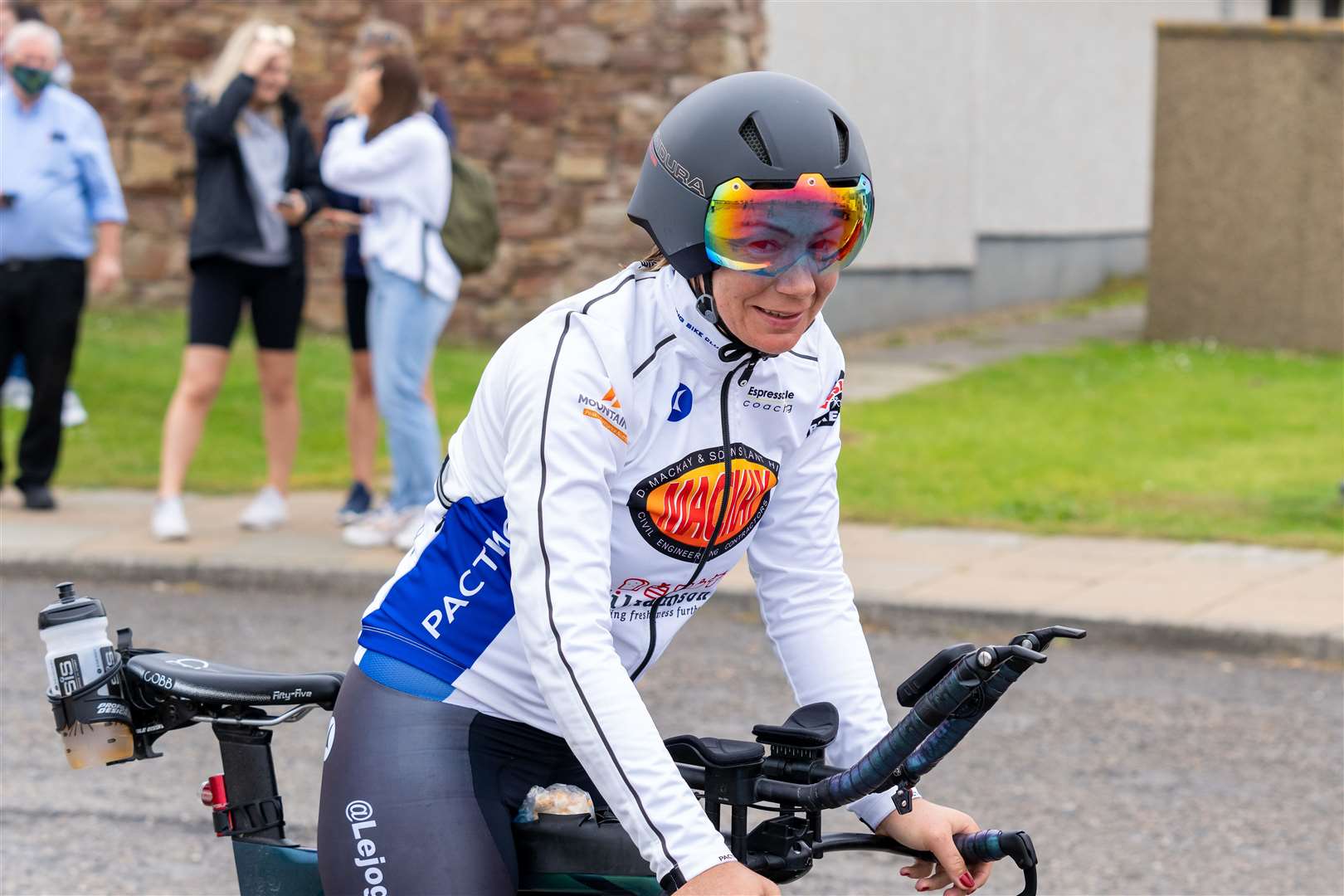 "We had to wait for the correct weather window as well," she Christina said. "I had a head wind all the way from Gretna Green to Abington and a bit of rain as well – you are never going to get a perfect day. I just had to get on with it."
She had great support from the whole of Scotland with fellow cyclists coming out to join her. "It was lovely," Christina said. "It does spur you on."
The record-breaker reached the A9 at Perth around 7.30pm last night and found the six hours cycling that stretch of the road in the dark meant she did not notice the hills so much.
Tonight she will be staying at Scrabster along with her support team and will be trying to recover as much as she can before heading back to Stirling, where she is based, tomorrow.
A friend in the support team Dougie Telfer said: "It is one of her lifelong ambitions to achieve what she did today. She is absolutley ecstatic."
Christina has been raising money in the process for Alzheimer Scotland in memory of her mother Elizabeth, who had vascular dementia and died in July 2014.
---
Do you want to respond to this article? If so, click here to submit your thoughts and they may be published in print.
---
---
---