Campers hang out washing on historic Caithness monument
---
Published: 14:36, 01 September 2020
---
Easier access to your trusted, local news. Subscribe to a digital package and support local news publishing.
---
---
FURY erupted on social media when an image was shared of campers using a historic Caithness monument on the NC500 route to hang their washing from.
The image was shared by Caithness Broch Project (CBP) on its Twitter account and showed the rear of a van with a clothes line attached to it and the other end tied on to a sculpture created by John Nicolson in the late 19th century beside the Nybster Broch. A tent and some bags can be seen pitched at the back of the monument as well.
Kenneth McElroy, co-director of CBP, said: "The image was sent to us by a concerned local and I was initially perplexed that someone would do such a thing. It seems a really strange place to pitch up your tent in that car park and then hang washing from the monument."
Mr McElroy, who has been studying for an archaeology degree, felt that the campers' behaviour was not only "disrespectful" but quite "ignorant" as well.
"To be fair there is no sign there to say it is a historic monument so we decided to fashion one ourselves."
The sign has a painted image of John Nicolson who created the monument and a nearby one called Mervyn's Tower in honour of Sir Francis Tress Barry who excavated the Nybster Broch in the 19th century.
Nicolson (1843-1934) was a keen sculptor and created many monuments across Caithness commemorating Barry's excavations. He often acted as a tour guide taking visitors to see the broch and monument at Nybster, in the Auckengill area.
The new sign says clearly: "This monument is over 100 years old. Please respect it. So no parking here; no fires; no litter; no washing lines."
Mr McElroy said: "People should follow the Scottish Outdoor Code and not park beside historic monuments. Just be a bit more respectful please. I'd not actually call this wild camping – it's more like free camping or free parking as some call it."
Commenting on the image from her Twitter account Susanne Arbuckle said: "Please don't call this wild camping as it doesn't fall under the definition.
"True wild campers are getting a bad name because people are just generalising everyone that camps. This is just selfish and disrespectful behaviour, not wild camping and not covered by the outdoor code."
Gallery1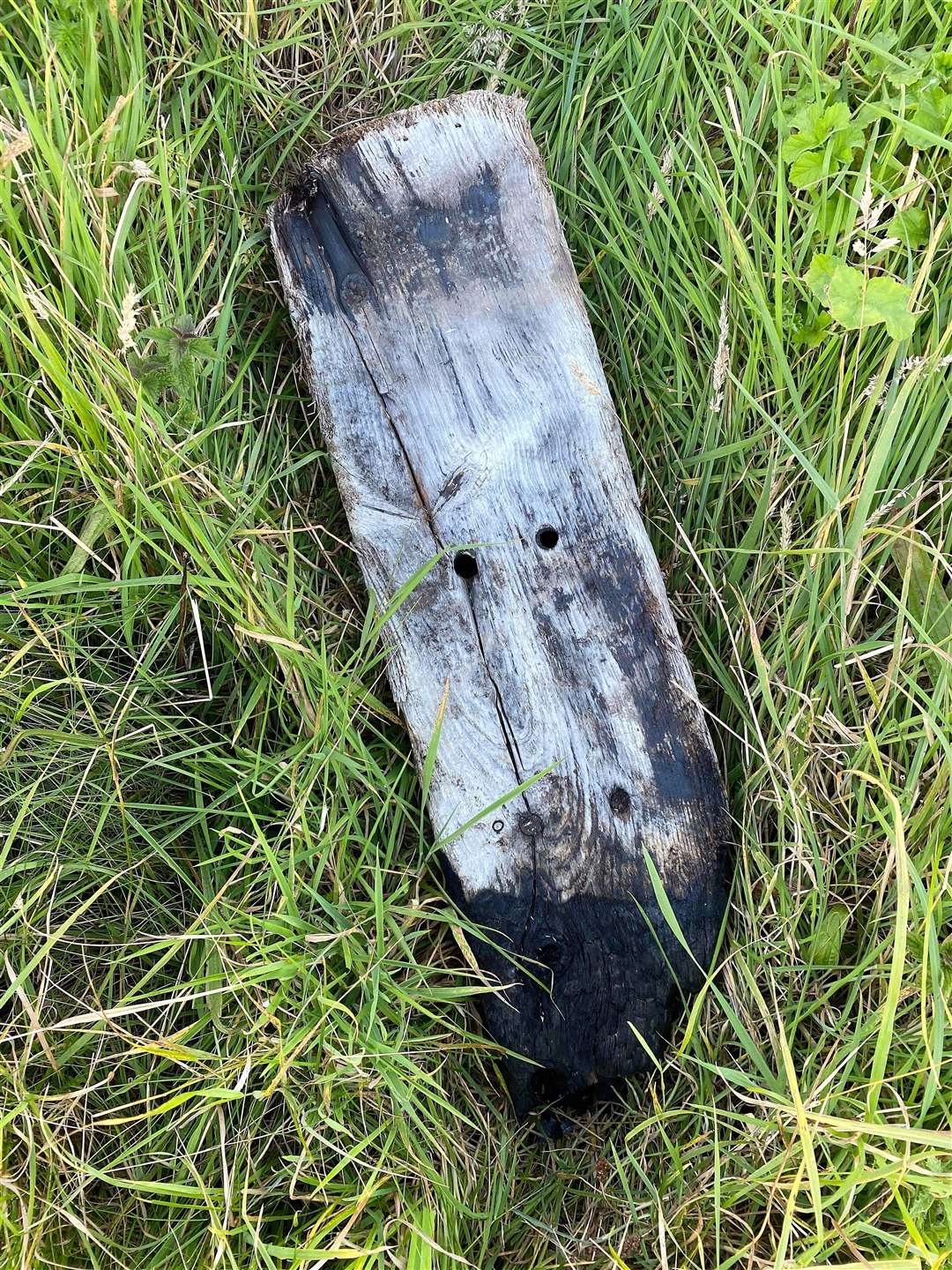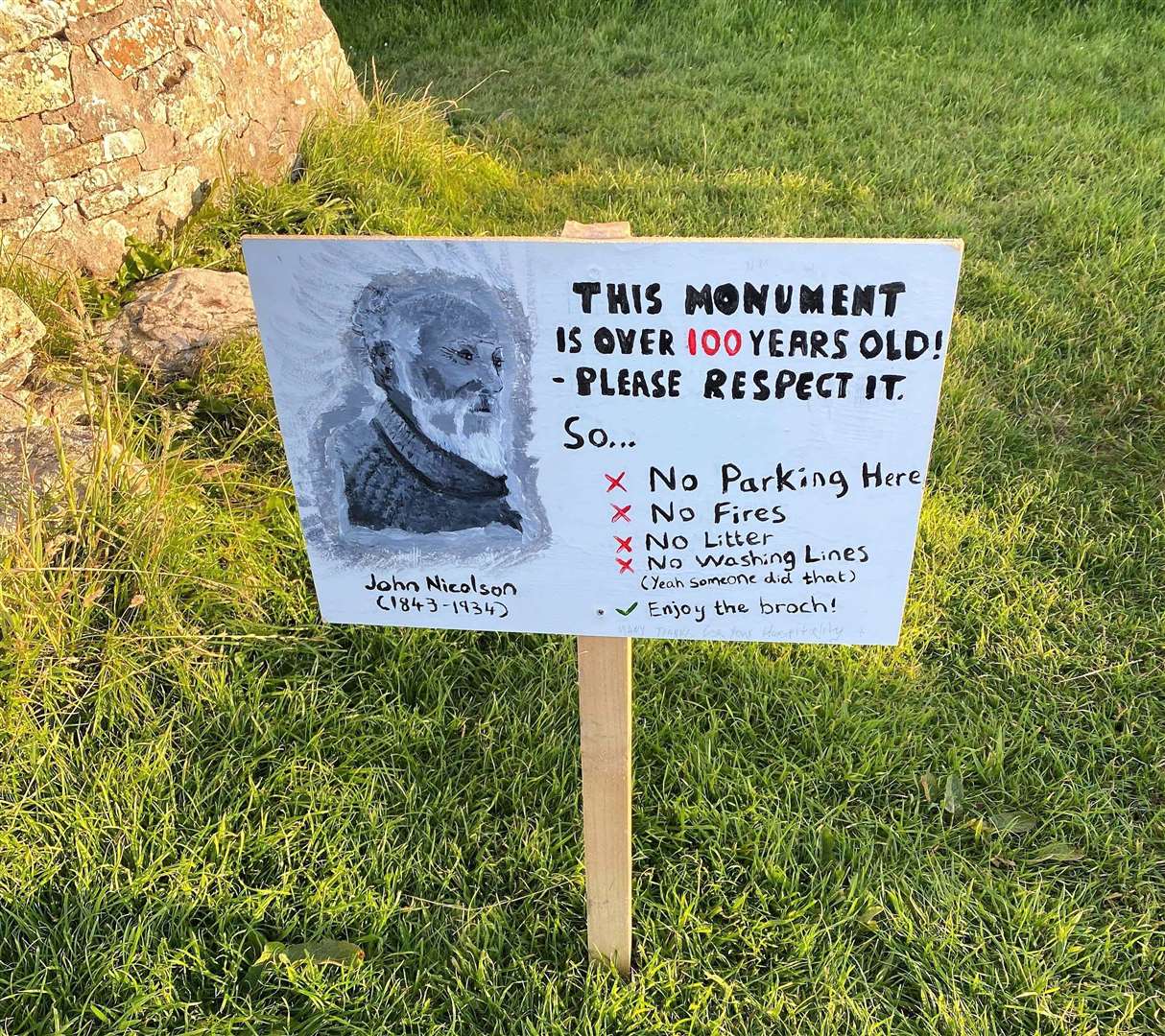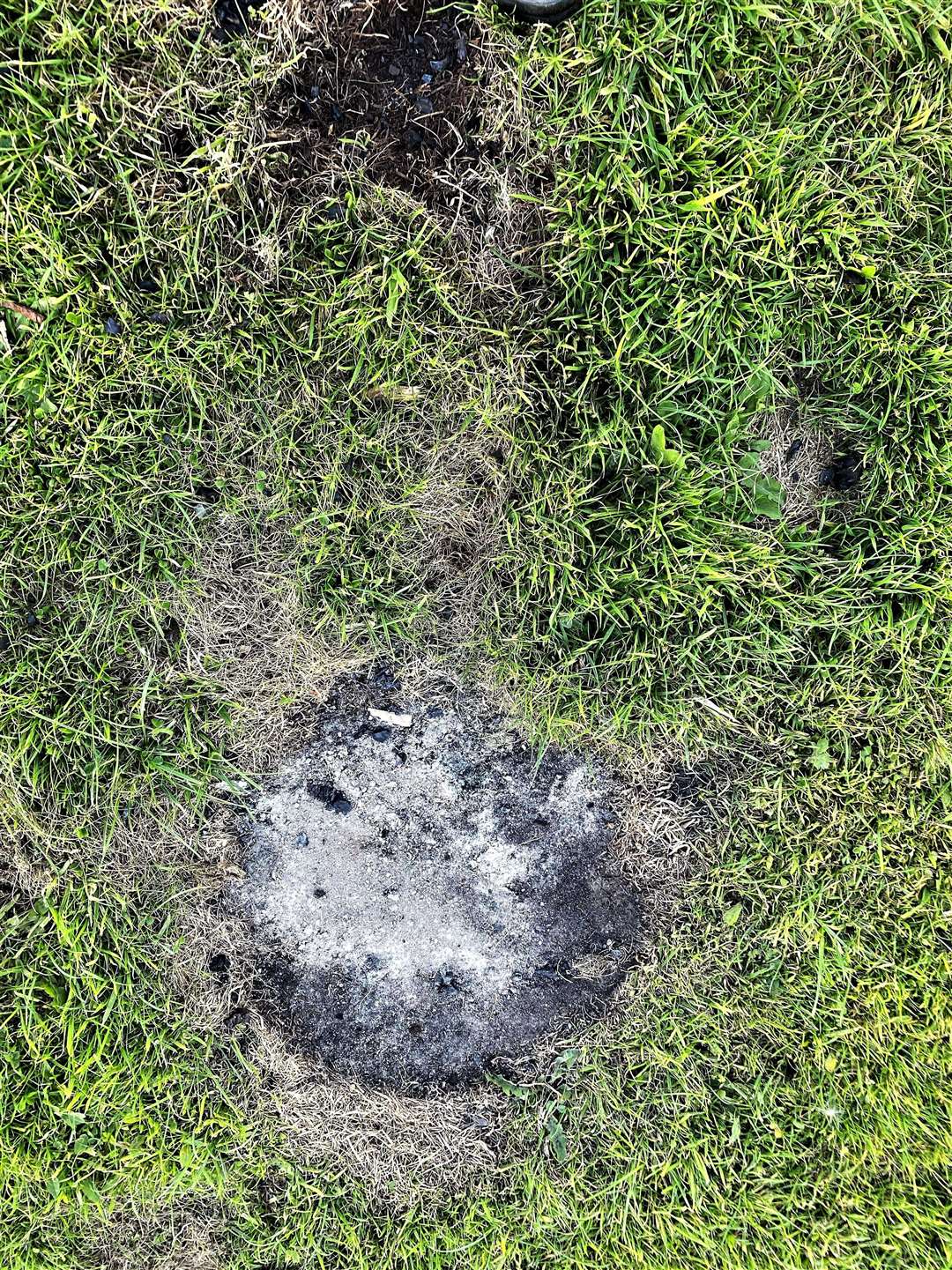 On its own Twitter account the broch project said: "It's only a very small sign and it'll probably last a week before its chopped up into firewood but we hope that the Nicolson monument can continue being kooky and weird without someone drying their drawers off it."
Broch panel at Keiss 'accidentally destroyed'
---
Do you want to respond to this article? If so, click here to submit your thoughts and they may be published in print.
---
---
---