Call for 'decisive action' in united front over future of Wick John O'Groats Airport
---
Published: 07:00, 07 October 2020
---
Get a digital copy of the Courier and Groat delivered straight to your inbox every week
---
---
Business and community leaders in the far north are demanding "decisive action" by the Scottish Government to safeguard the future of Caithness air links.
Some of the area's leading public and private sector organisations have joined forces with elected representatives to highlight the importance of Wick John O'Groats Airport to the local economy.
They are stepping up the campaign for a public service obligation (PSO) for the Wick/Edinburgh and Wick/Aberdeen routes after Caithness was left without scheduled air services earlier this year.
"It's imperative now that we have decisive action from the Scottish Government before there is any further damage to our local economy," said Councillor Nicola Sinclair, chairperson of Highland Council's Caithness Committee.
Gallery1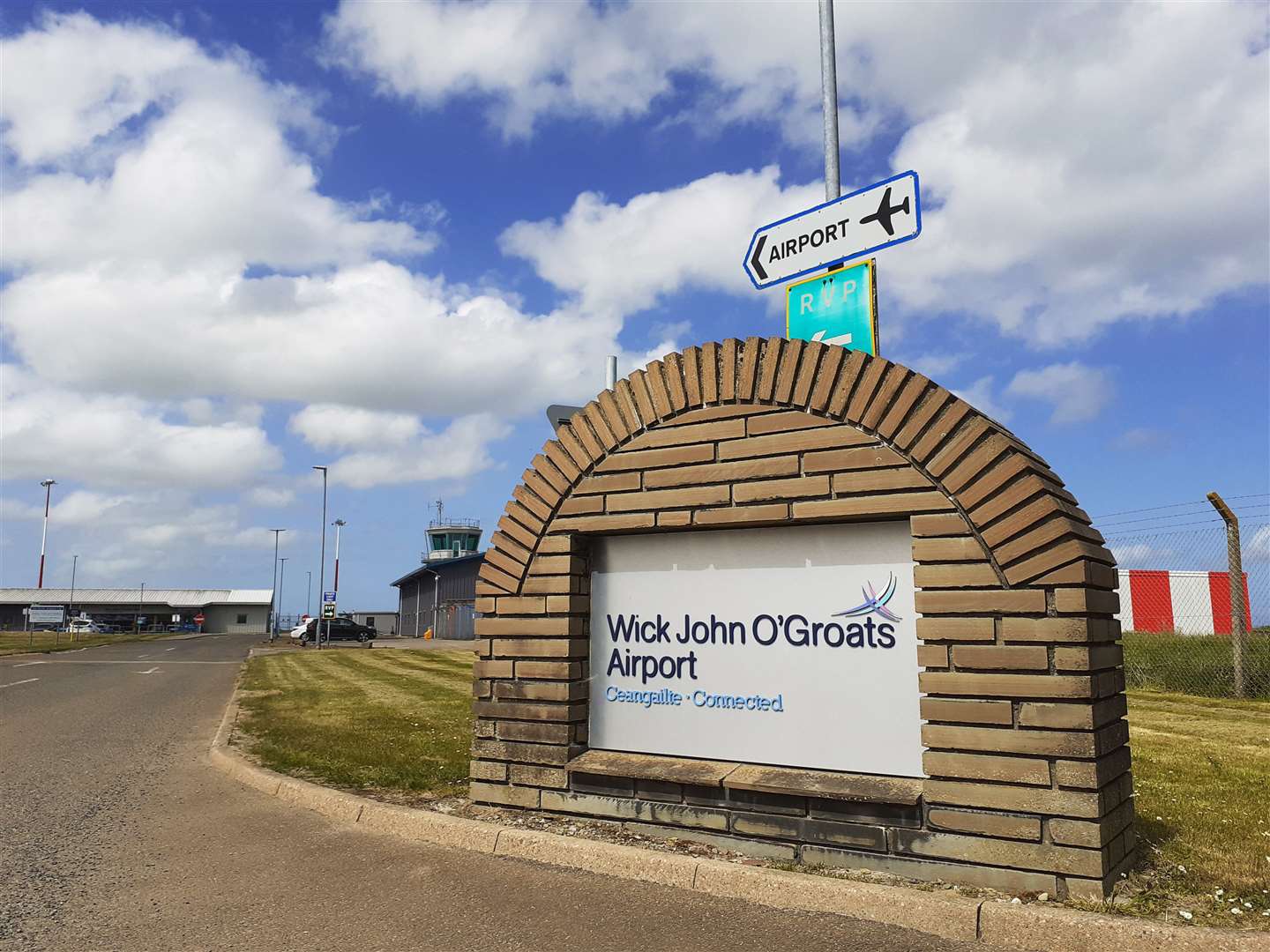 She was speaking after convening a virtual "summit" to explore a sustainable future for the airport. Taking part were representatives from Highlands and Islands Enterprise, Caithness and North Sutherland Regeneration Partnership, Caithness Chamber of Commerce, the Nuclear Decommissioning Authority, Dounreay Site Restoration Ltd, Highlands and Islands Airport Limited, Highland Council, Subsea 7, Wick Harbour Authority and Scrabster Harbour Trust, together with local MSP Gail Ross and Caithness councillors.
The chamber of commerce was given credit for having prepared a detailed business plan proposing a PSO and it was noted that discussions with the national transport agency Transport Scotland had been positive.
There was a strong focus on the economic importance of the airport to industries such as oil and gas and renewables, as well as to business generally, and to the tourism sector.
The future of Wick John O'Groats Airport is an issue that has united all the key parties across Caithness.
It was agreed that councillors would submit a cross-party motion of support for the PSO business case to a meeting of the Caithness Committee on October 22, and make the case for revenue funding of the airport to the full Highland Council. The motion will also call for an urgent decision by Transport Scotland, with this point underlined in a joint letter to Scotland's transport secretary Michael Matheson.
"The future of Wick John O'Groats Airport is an issue that has united all the key parties across Caithness and indeed Highland, such is its importance, and I have to give credit to the very high standard of work that has been completed to date," Councillor Sinclair said.
"I am pleased that we have reached a consensus on moving forward in jointly lobbying for the PSO. Caithness councillors will be delighted to reaffirm the council's corporate commitment to the airport at our committee meeting this month and stand ready to make the case as required."
Trudy Morris, chief executive of Caithness Chamber of Commerce, said: "Regular, reliable aviation routes that support business travel, inward investment and tourism will be essential to enabling sustainable, inclusive economic growth, ensuring Caithness and north Sutherland emerges stronger economically from this challenging period.
"Air services from Wick will also be key in enabling us to take full advantage of future opportunities in areas such as offshore wind and aerospace.
"Partnership working has been key to developing the business case for the PSO, and we would not have made such positive progress without support and funding from Dounreay Site Restoration Ltd through the Caithness and North Sutherland Regeneration Partnership. We welcome the vocal support of the local councillors in calling for an urgent decision from Scottish Government, and remain hopeful for a positive outcome."
Gail Ross, the SNP MSP for Caithness, Sutherland and Ross, said: "It is imperative that we work together to support the business case for the PSO and I welcome this move. I am having ongoing talks with the cabinet secretary for transport and pressing the need for this intervention."
A Transport Scotland spokesperson said: "We are considering carefully the business case submitted by the Caithness Chamber of Commerce for the direct subsidy of air services to Wick and will respond as soon as possible.
"We have been clear that any intervention would require multiple funding partners to restore scheduled services at Wick."
Related stories:
---
---
Having trouble getting out to pick up your weekly newspaper?

Get a digital copy of the Courier and Groat delivered straight to your inbox every week and read the full newspaper on your desktop, phone or laptop.
SUBSCRIBE NOW
---
---