Wickers dance to the Bwiti beat
---
Published: 14:14, 12 September 2019
---
Easier access to your trusted, local news. Subscribe to a digital package and support local news publishing.
---
---
A spectacular performance of drumming and Gabonese indigenous instruments saw an audience in Wick rise to the rhythm and dance.
One of Africa's leading traditional drumming groups, the Kakatsitsi Master Drummers from Ghana, combined with Mbilou, a ceremony leader, spiritual healer, musician and dancer from Gabon to present the unique set.
The event was held at the Pulteney Centre in Wick on Friday evening as part of Lyth Arts Centre's new autumn programme. Apart from the musical performance, credit should be given to technician Bobby McCarthy for creating colourful lighting effects to illuminate the musicians and cast an interplay of huge shadows on the walls of the theatre.
The mix of drumming and ceremonial instruments, such as the Mungongo mouth bow and the Ngoma-Ngombi harp that speaks the voice of the ancestors, created a hypnotic rhythm that seemed to speak from the depths of the Gabonese rainforest.
Gallery1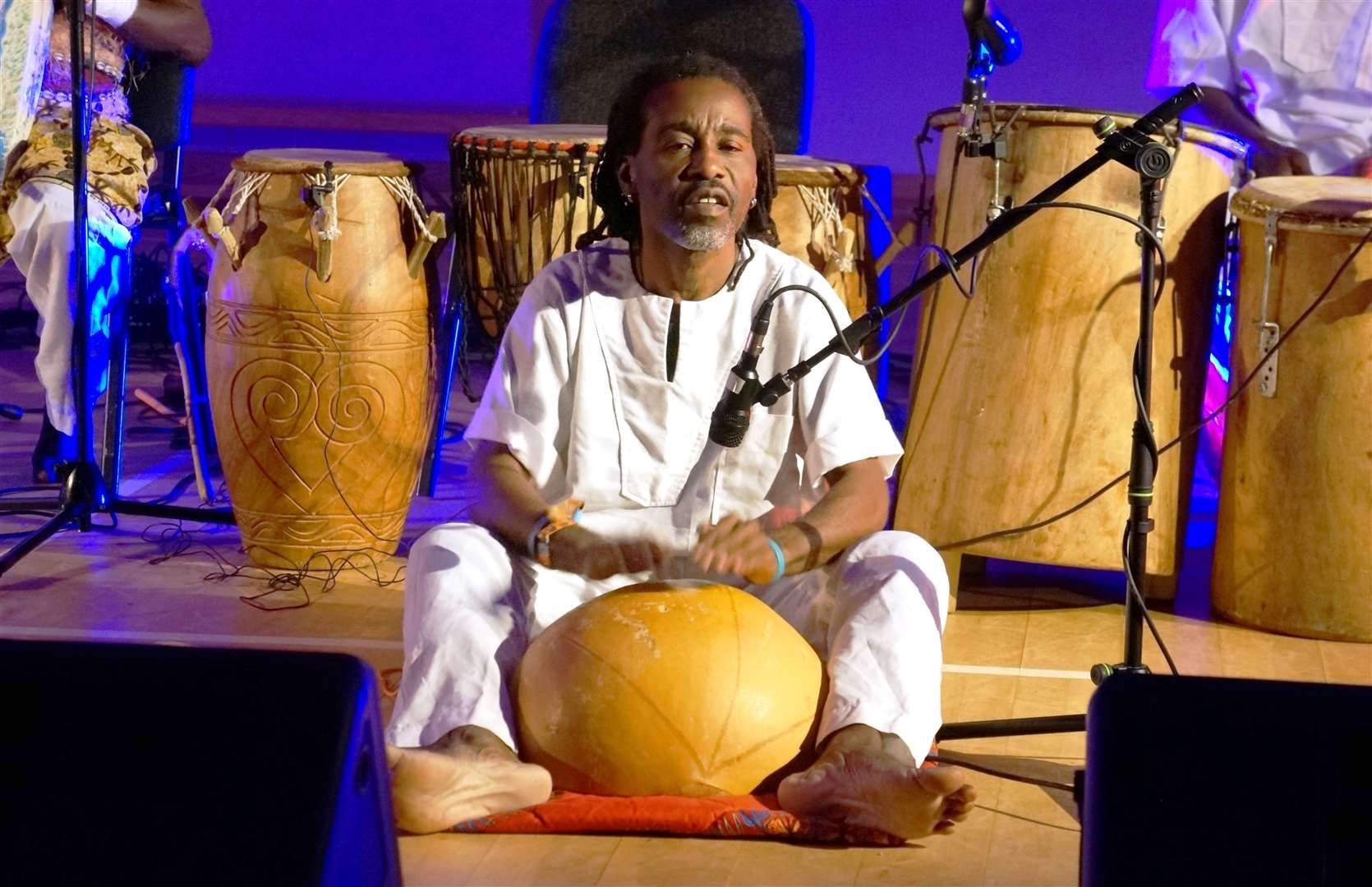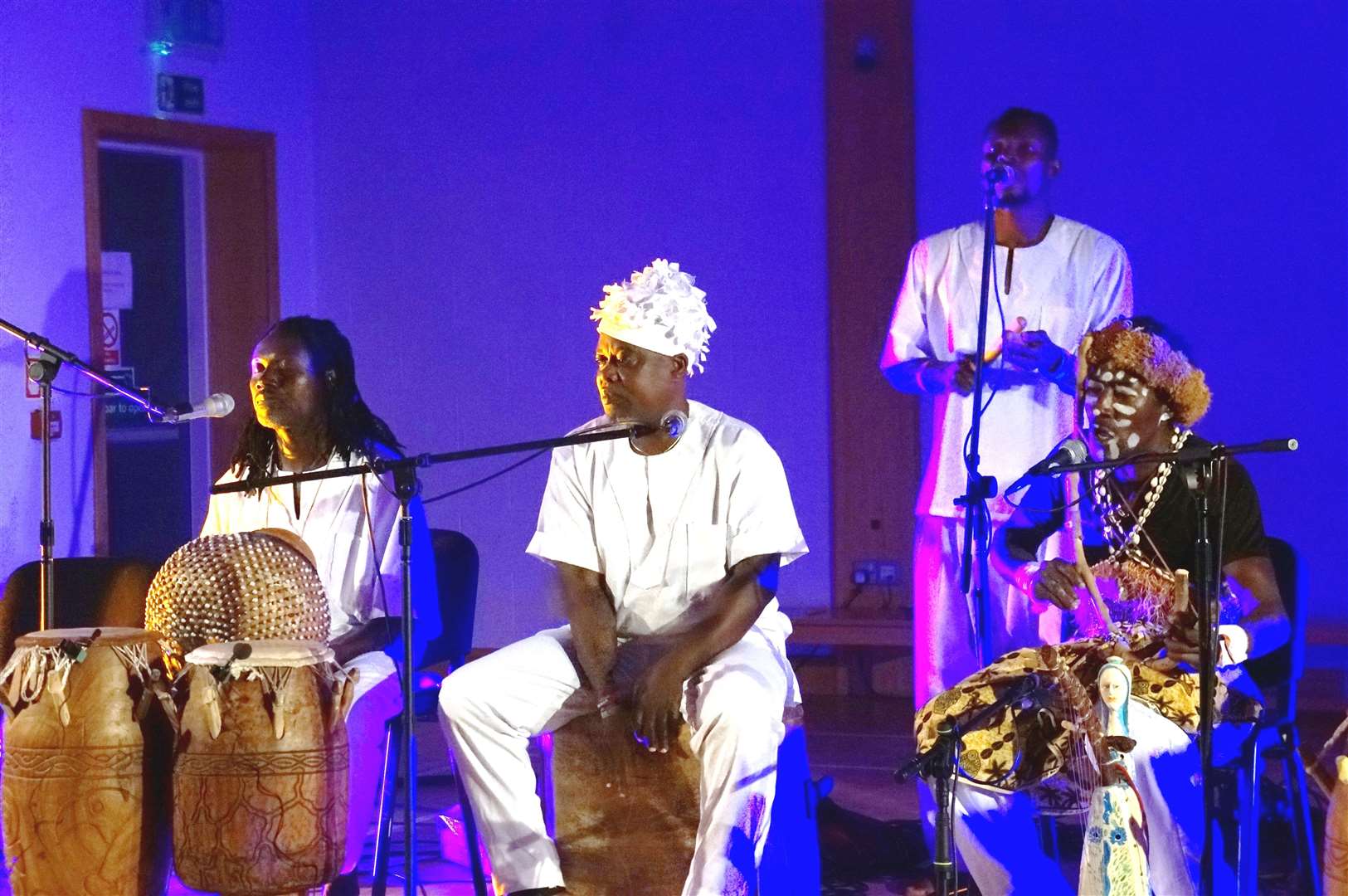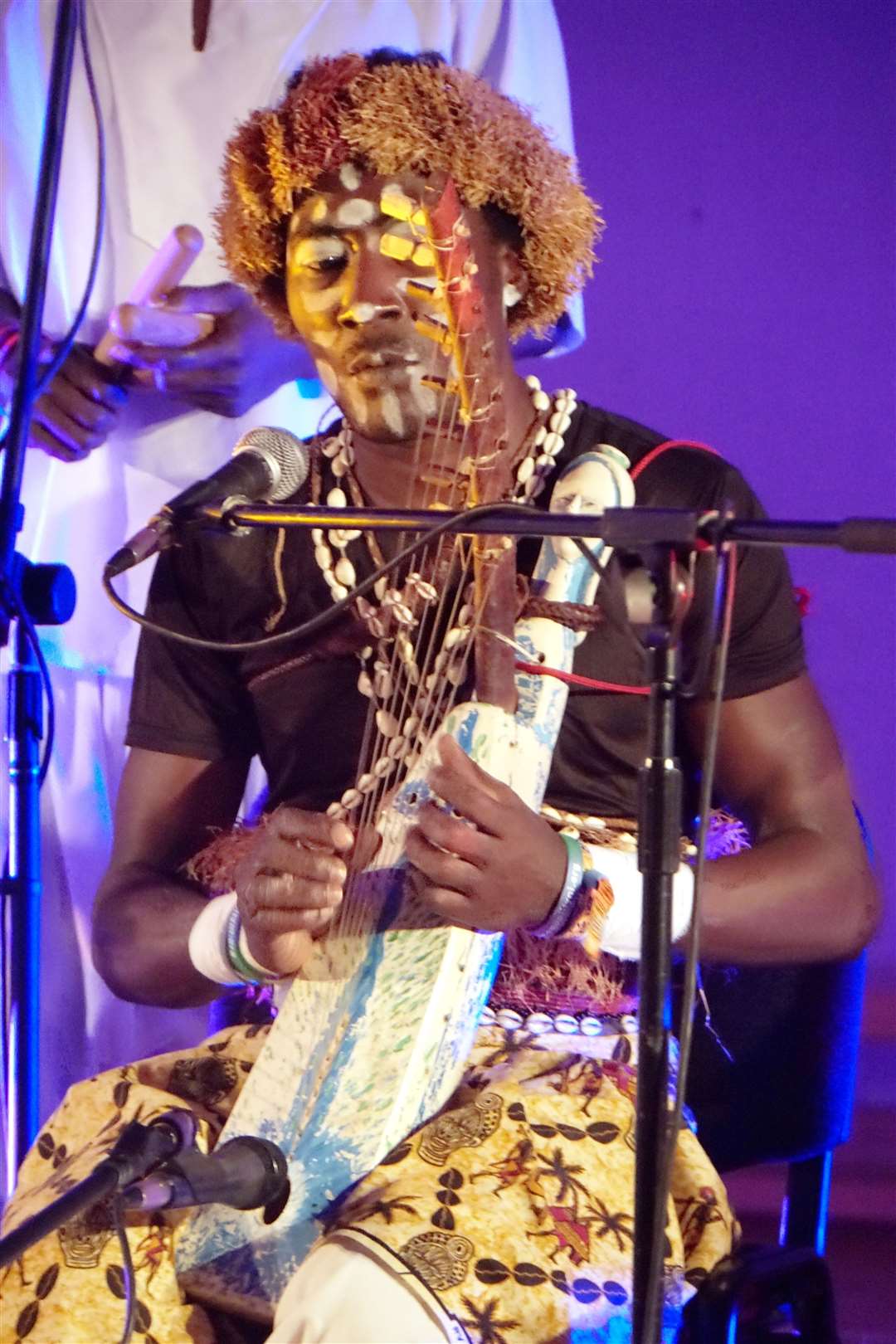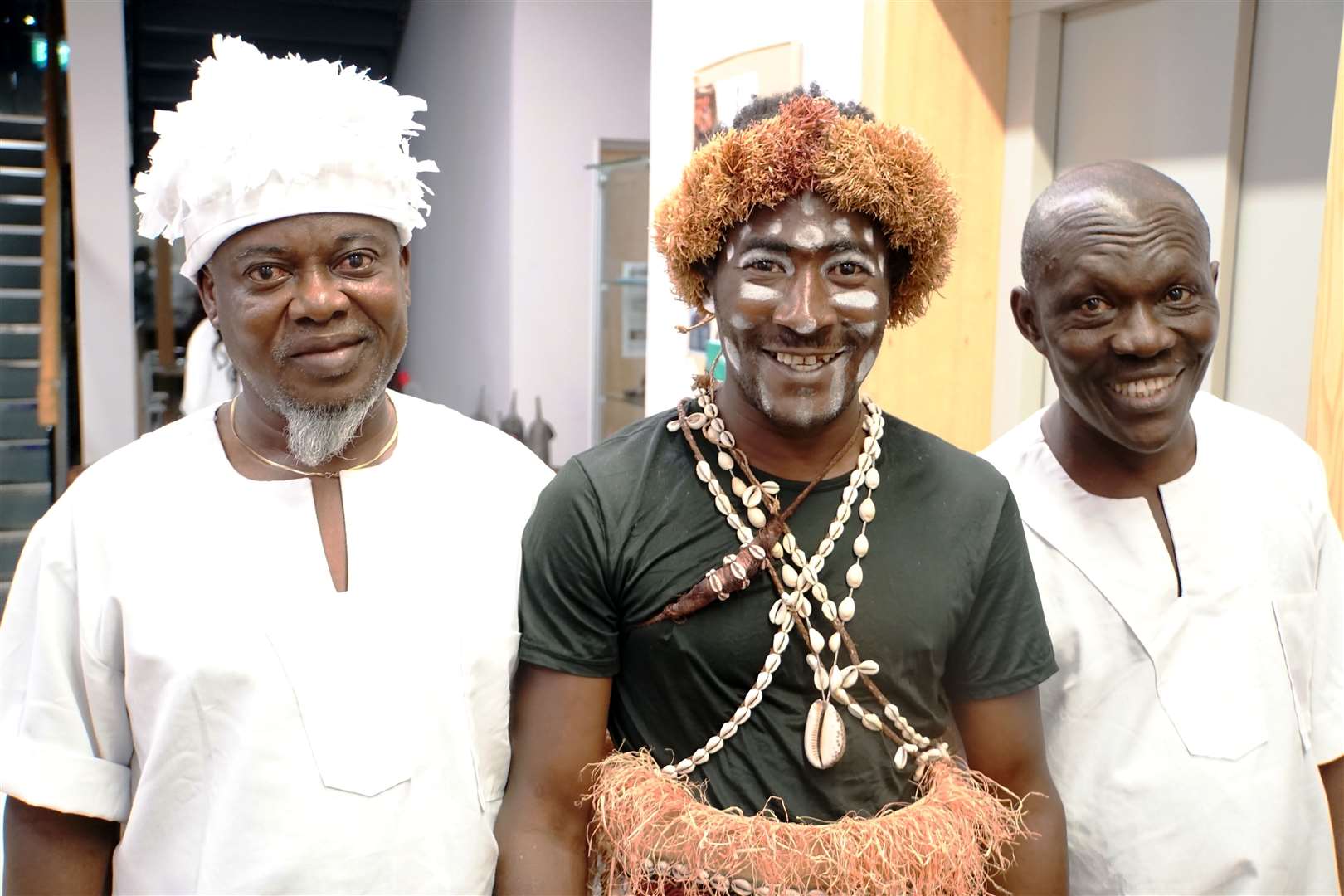 Taking centre stage was Mbilou, a highly revered figure in his native country and a follower of the Bwiti religion. Bwiti is an ancient shamanic tradition, originally practised solely by the forest peoples of the central African rainforest but which is now practised in many different forms by tribes in Gabon, Cameroon and Congo, both deep in the heart of the forest, and equally in the cities and villages.
Central to this tradition is the use of a psychoactive plant root called iboga which is used in ritualistic ceremonies. Extracts from the plant have also been found to alleviate drug withdrawal symptoms for addicts, with many global detox centres utilising its healing powers.
Alvaro de Ferranti has worked with iboga at the Tabula Rasa retreat in Portugal and said: "We have seen it to be effective for opioids, stimulants, alcohol and many other drugs, behavioural addictions and some mental disorders. It has been said that taking iboga is akin to receiving 10 years of psychotherapy in one night."
Tricia Eastman from the California has worked with Bwiti spiritual leaders (Ngangas) in Gabon and plans to bring Mbilou to the US to share the "cultural wisdom" and art from indigenous tribes. "We believe the indigenous elders have important wisdom that is at risk of being lost. I've been very focused on sharing the importance of respect for these traditions."
Mbilou along with the Kakatsitsi drummers delivered some of their Bwiti-inspired beats to a delighted audience who rose to their feet for the grand finale.
In Gabon these rhythms are played all night long during ceremonies and initiations. Polyrhythmic music is often a signature in Bwiti – coming originally from the various Pygmy tribes who have mastered these rhythms – and, along with the sacred iboga, leads to a trance state.
On his UK tour Mbilou selected a specific series of songs and dances for their healing qualities and which are prayers for the lives of those present. It is regarded as a Bwiti benediction or blessing as well as a "concert".
After the concert Mbilou, who speaks little English, spoke one word of greeting that summed up the event. It was "bassé" – the Bwiti word for truth.
---
Do you want to respond to this article? If so, click here to submit your thoughts and they may be published in print.
---
---
---